2010 FIFA World Cup Predictions: Serbia Vs. Ghana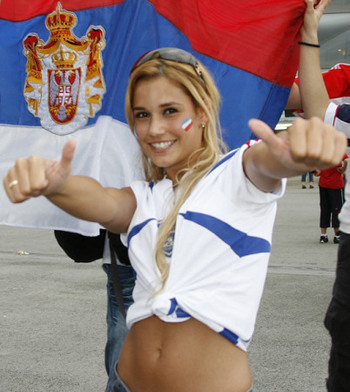 Day three of the 2010 World Cup continues with Group C opener, Serbia vs. Ghana.
We preview all the action and tell you which players you should be watching.
Serbian Dark Horses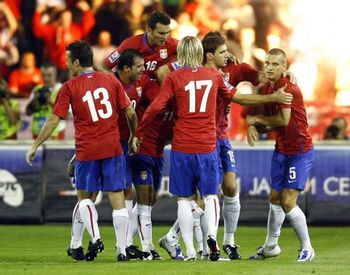 Despite a tough draw, Serbia is a potential World Cup dark horse, having topped a qualifying group that featured France.
Oddsmakers price Serbia at 5000, making it 11th favorite to lift the World Cup.
With players from many of Europe's top teams, a respected coach who has achieved great success at club level, and a history of playing intelligent, technically-adept soccer, Serbia is definitely a good value bet.
Goals from Midfield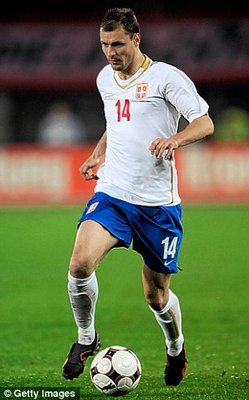 Serbia has some potent strikers, but what really makes them the threat is the potential of goals coming from midfield.
Milan Jovanovic—who may be involved in a transfer tug-of-war between Liverpool and its former coach Rafa Benitez's new club Inter—netted five times in qualifying, while captain Dejan Stankovic is renowned for his long-range shooting.
Ghana's defenders will need to deny both of these midfielders shooting room.
Will Ghana Miss Michael Essien?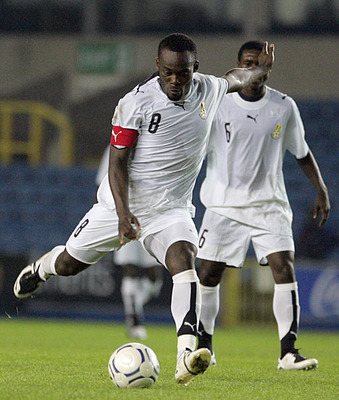 Having picked up an injury playing for this country at the African Cup of Nations in January, Ghana captain Michael Essien has not recovered in time for the World Cup.
Most commentators assume that this puts an end to Ghana's chances of getting out of a difficult group.
But the team subsequently reached the final of the African tournament without Essien and the midfield is one of the Black Star's strong points.
In addition, Ghana has recently drafted in German-born player Kevin Prince-Boateng to bolster the team's central unit.
Strong in Defense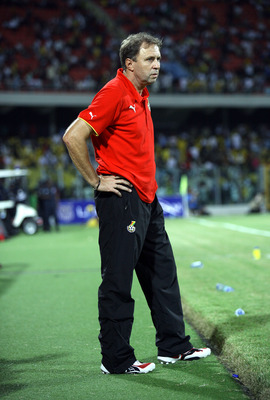 Ghana's run to the African Cup of Nations Final in Angola, came on the back of three 1-0 wins.
Serbian coach Milovan Rajevac managed to instill Ghana with an unfamiliar defensive discipline that achieved results.
Ghana slipped up in a recent 4-1 friendly loss to Holland, but if the defense can recapture its January form, they might keep clean sheets in South Africa.
Who To Watch: Nikola Zigic (Serbia)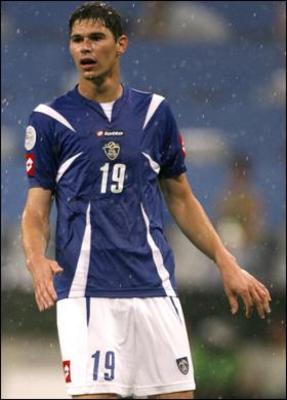 He may be 6'7", but don't expect Serbia to constantly lump high balls at their main striker.
Like England's Peter Crouch, the Valencia striker is far more adept with the ball at his feet than in the air.
Zigic was one of the stars of Serbia's qualifying campaign and scored in the 2006 World Cup in Germany.
Who To Watch: Nemanja Vidic (Serbia)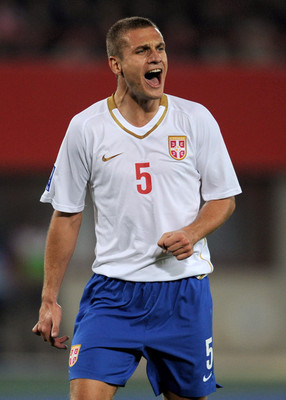 Unless he is up against Fernando Torres, the Manchester United defender is one of the world's best.
Tough in the tackle and good in the air, Vidic is also strong on positioning as well as being good on the ball.
Plus he looks really hard and must give most strikers nightmares when they see the shaven-headed Serb bearing down on them.
Who To Watch: Stephen Appiah (Ghana)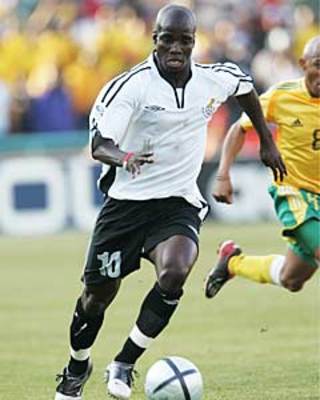 The Ghanian captain has flattered to deceive throughout his career.
Once regarded as one of the most gifted African footballers of all time, Appiah has suffered from poor form and serious injuries since he moved to European football.
With Ghana's new star midfielder Michael Essien out through injury, this is the 29-year-old Appiah's last chance to prove his worth to a frustrated nation.
Who To Watch: Asamoah Gyan (Ghana)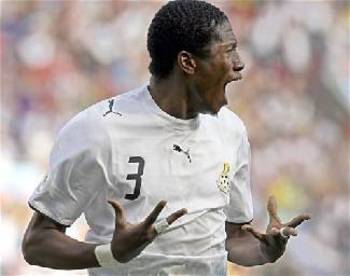 Another one who has struggled with a series of injuries, when Gyan is fit, he is a potent goalscorer.
He scored for Ghana in its 2006 World Cup group game against the Czech Republic.
Gyan also missed a penalty in that match and was shown a yellow card in the second-round loss to Brazil.
So whatever excitement happens in a Ghana match, Gyan will probably be at the center of it.
Serbia vs. Ghana prediction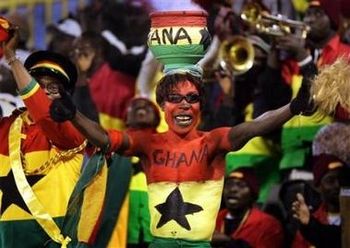 Our prediction: Ghana
The classy Serbian attack will score first and entice Ghana out of its defensive shell.
The game will be a thriller as both teams will trade goals, with Ghana taking the take points.
Keep Reading