2010 FIFA World Cup: The Top Ten Fan Photos Before the Start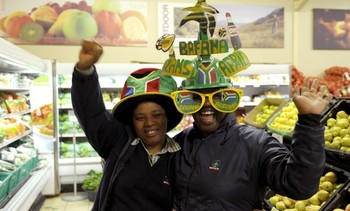 Meet you in South Africa! The fans from all around the world have gathered to witness the biggest sports event to date. This is the first World Cup which is held in an African country.
The US team won't blow it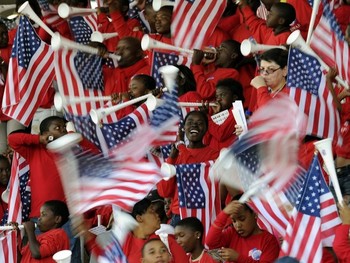 American supporters watch the US national football team open training session at Pilditch Stadium in Pretoria on June 6, 2010. American fans bought the most tickets for the World Cup.
The Serbians are preparing
The Serbian national team is in a difficult group, the fans will do everything to support them. Serbia will play with Germany, Ghana and Australia in Group D.
Mexicans in the Soccer City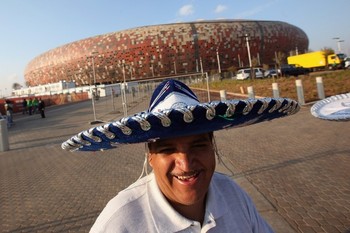 The World Cup's opening game will see the hosts South Africa against the Mexican national team. Mexican wave or vuvuzela? We'll see!
Titi for president!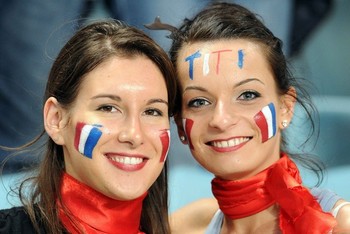 Raymond Domenech is about to leave out French legend Thierry Henry from the starting eleven against Uruguay this evening. He should reconsider as Titi has strong support.
The Germans already hold it in their hands!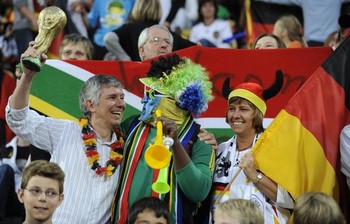 At least their supporters. Franz Beckenbauer was very optimistic about the chances of the German national team. He said that he expects Germany in the quarter finals!
Worried Italians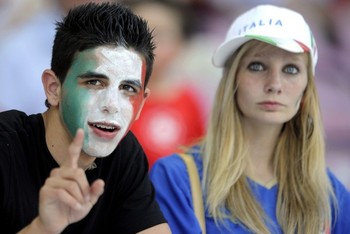 Italy last time won the World Cup in 2006. Considering the latest results of their national team (they lost agianst Mexico in a friendly game) the fans are a bit nervous.
Optimistic Portuguese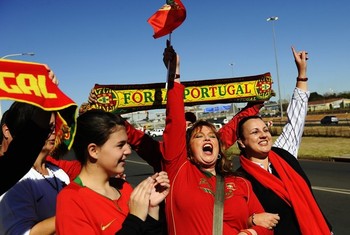 Portuguese fans cheer for their team after the arrival of Portugal's national football team in Johannesburg. Portugal begins their matches next Tuesday against their fierce rivals Ivory Coast in Group G.
Chile is almost ready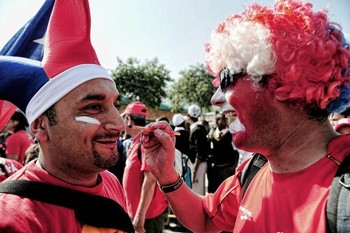 Then fans and the team are almost ready to begin the World Cup. Marcelo Bielsa's team will begin against Honduras next Wednesday.
The Swiss formula needed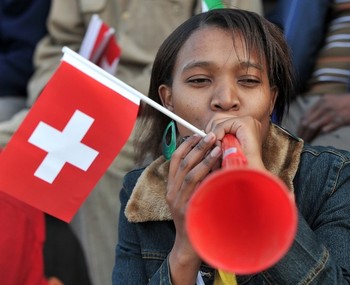 Switzerland lost against Costa Rica then drew with Italy. Fans need to push the national team real hard!
Brazil is spectacular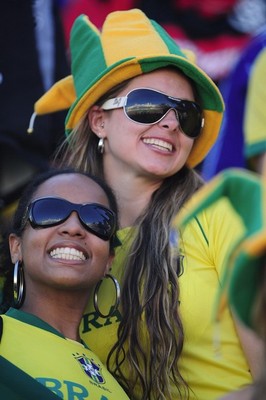 Not only the football team, but the joy of the supporters is also fascinating. There is no World Cup without them!
Keep Reading