2010 FIFA World Cup Predictions: South Korea vs. Greece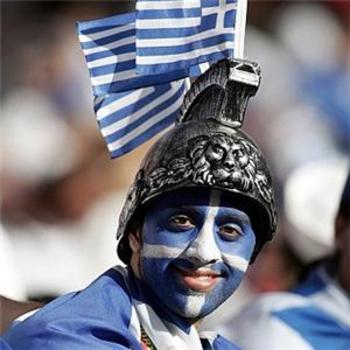 Day two of the 2010 World Cup begins with Group B opener, South Korea vs. Greece.
We preview all the action and tell you which players you should be watching.
How Good is South Korea?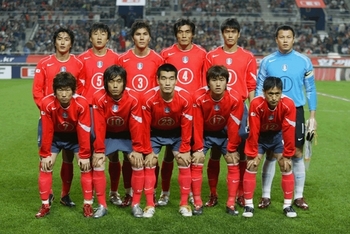 As has happened consistently since 1986, South Korea comfortably reached the World Cup Finals through the Asian qualifying section.
The team's record at the tournament itself is mixed, with first round exits broken only by the remarkable run to the semifinals when the country co-hosted the World Cup in 2002.
In general, South Korea tends to perform admirably and achieved creditable draws against Spain in 1994 and France in 2006.
Once again the 2010 team looks reasonable, with a number of players playing at top European clubs.
But it remains difficult to judge how competitive a team South Korea is based on the Asian qualifiers.
The team did match Spain for most of their recent friendly match and lost only to a spectacular goal from Jesus Navas in the final minutes.
On that form they should be capable of getting a result against Greece, but only a brave person would bet on it.
The Dutch Influence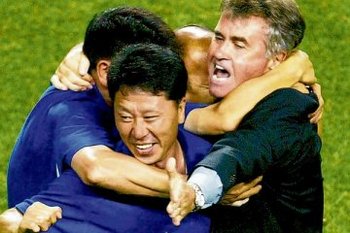 A succession of Dutch coaches has left an impression on South Korean football.
The team is once again coached by Huh Jung-moo, who in 2000 was replaced by Guus Hiddink—the man who took South Korea to fourth place in the 2002 World Cup.
In the meantime, Dutchmen like Dick Advocaat and current Australia coach Pim Veerbek have coached the team.
What has remained in place are Hiddink's tactics and strategies, which involve high levels of fitness and fast-paced football.
If Huh can replicate the will to win shown by the team of eight years ago, the Dutch influence might help South Korea reach the second round in 2010.
Defensive Greece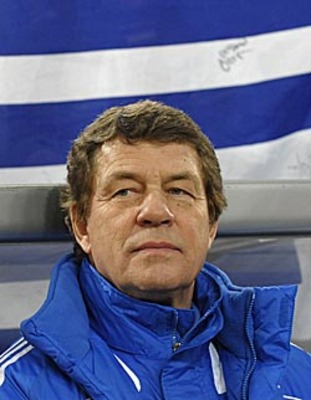 Before it won Euro 2004, most neutral observers didn't take much notice of Greece.
But following their success at nullifying better teams and snatching the winning goal in a 1-0 victory, everyone now knows about boring Greece.
The prospect of watching Otto Rehhagel's team play in South Africa isn't very enticing, but the coach deserves more respect for his tactics.
After all, new Real Madrid coach Jose Mourinho is the most lauded manager in Europe for applying similar strategies.
Greece in Need of Youth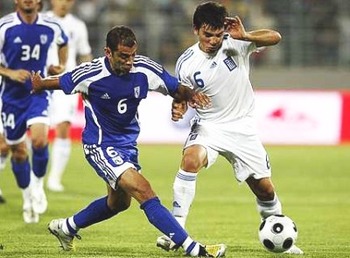 Greek fans have recently become critical of coach Otto Rehhagel for failing to adequately replace the retiring stars of the Euro 2004 team.
The main argument is that he seems reluctant to give youth a chance, preferring second-rate replacements with lots of experience in the domestic league.
Fans were disappointed that exciting young AEK Athens defender Kostos Manolas did not make Greece's final 23.
Others are calling for Panathinaikos' teenage midfielder Sotiris Ninis to be given a chance in the starting eleven.
It is unlikely that Rehhagel will give Greece's youngest ever international goal-scorer a place in his side.
But if he did, it might give his unfancied team an element of surprise as they attempt to win their first ever World Cup Finals match.
Who to Watch: Park Ji-Sung (South Korea)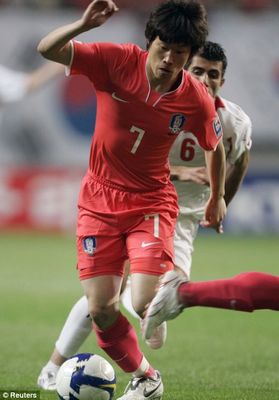 The Manchester United midfielder may not be one of the more obvious stars at his club, but he is a favorite with the coach.
The Red Devils boss Alex Ferguson always seem to pick the South Korean in his side's most crucial games, and is generally rewarded with performances of industry and intelligence.
The Korean captain scored five goals in qualifying and will be his team's creative source against a resolute Greek defense.
Who to Watch: Park Chu-young (South Korea)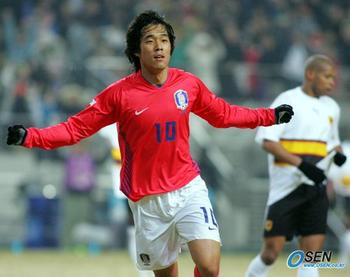 The South Korea striker has enjoyed a successful spell in France since he joined Monaco in 2008.
After scoring on his debut the 24-year old has since notched 14 goals in two seasons in the principality.
He has a good international record as well, with 13 goals from 39 caps, including four in qualifying.
The Greece defense will need to watch him carefully.
Who to Watch: Theofanis Gekas (Greece)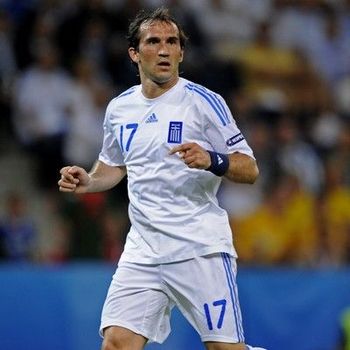 The Herta Berlin striker was the overall top scorer in the European qualifying section with 10 goals.
Critics will mention that most of his goals came against weaker teams such as Luxembourg and Latvia.
However, he is a quality finisher and is a potent weapon for a Greek team that doesn't create many chances.
Who to Watch: Sotiris Kyrgiakos (Greece)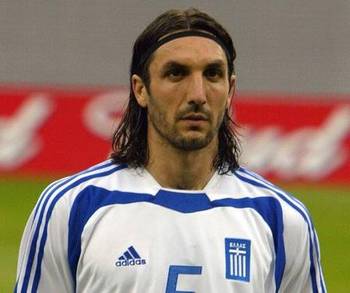 The Liverpool defender was one of the few bright points in a poor season for the English club.
Brought in as a backup central defender, Kyrgiakos didn't play often. But when he did he proved himself to be a resolute, skillful stopper who could also cause problems for the opposition at set pieces.
He is the main component of Rehhagel's defensive unit and will look to dominate South Korea's attackers.
South Korea vs. Greece: Prediction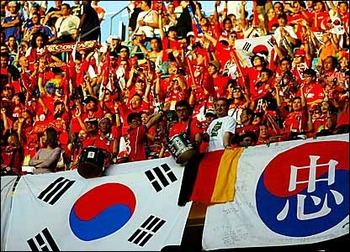 Our prediction: South Korea.
A narrow victory in a tight game will give the Koreans hope of qualifying from Group B.
Keep Reading