World Cup 2010 Schedule: 10 Biggest Possible Upsets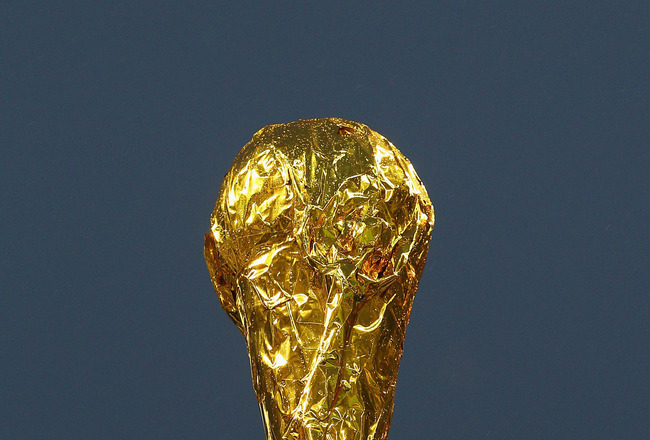 If the best teams always won, why would anyone watch?
Cinderella stories and upsets are the reason we watch sports. Everyone loves an underdog. There is nothing better than when a team is completely outmatched but somehow finds a way to win the game.
The World Cup is the perfect place for an upset. There is a hierarchy in the soccer world—only six countries have won the World Cup: Brazil, England, France, Germany, Argentina, Italy, and Uruguay.
When the Big Six lose, everyone cheers because they are not supposed to lose.
Let's take a look at the 10 biggest possible upsets in the World Cup.
No. 10 South Africa over Mexico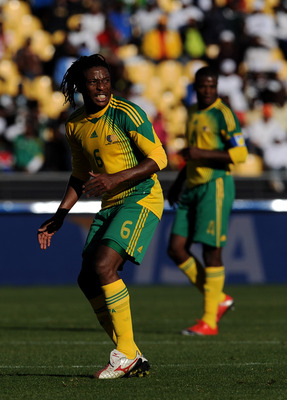 Why not have an upset in the very first game of the World Cup? That is exactly what the host nation South Africa will be looking to do.
Mexico (FIFA world ranking 17) on paper should absolutely dominate South Africa (83), but nothing is impossible.
The Bafana Bafana will have an entire country supporting them and the stadium will be buzzing with the sound of vuvuzelas.
South Africa is going have to defend like their lives depended on it. Mexico will be attacking with stars Carlos Vela, Giovani Dos Santos and Andres Guardado. Everton midfielder Steven Pienaar will be key to South Africa pulling off the upset.
No. 9 Paraguay over Italy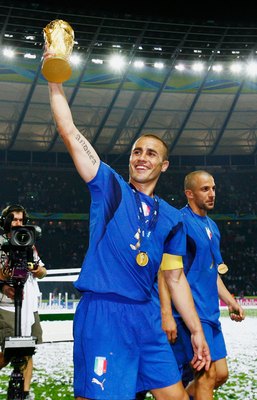 The defending World Cup champions Italy (5) got really lucky with their draw for the World Cup. Group F is very winnable for the aging Azzuri.
Many experts like Slovakia (34) coming out of this group but watch out for Paraguay (31). This South American team is dangerous and has a star in Manchester City forward Roque Santa Cruz.
Don't be surprised if Paraguay's young legs are too much for the Azzuri to keep up with.
No. 8 Ghana over Germany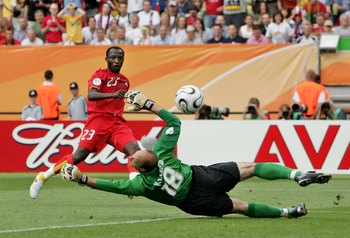 The Black Stars of Ghana (32) were the African team picked by many to make a deep run in the World Cup. That was before Chelsea midfielder Michael Essien was ruled out of the tournament with an injury.
Germany (6) is going to be missing their star player as well. Essien's teammate at Chelsea Michael Ballack.
Germany lost in the Euro 2008 Final to Spain and will be looking to make a run at their fourth World Cup title. But watch out! Ghana is a very talented team and will receive a huge boost playing on their own continent.
No. 7 Cameroon over Netherlands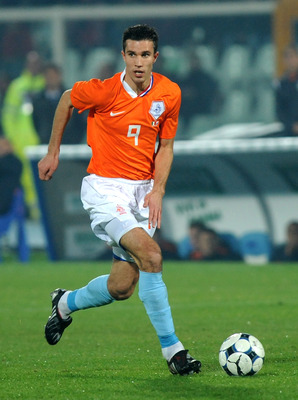 The Netherlands (4) is considered by many to be the best team to have never won the World Cup. This year's team is stacked with talent and has many people thinking the Dutch might finally get the hardware.
Many expect the Dutch to earn the maximum nine points in Group E.
Cameroon (19) has other ideas. Cameroon led by Inter Milan striker Samuel Eto'o is trying to stop the Dutch.
Even though the Netherlands are clearly the better team, Eto'o and Cameroon could pull off the upset.
No. 6 Chile over Spain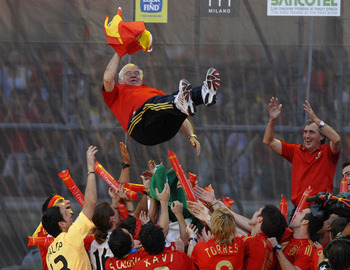 Spain (2) isn't just expected to win Group H, they are expected to be in the final. The winners of EURO 2008 are this year's "sexy" pick to win the World Cup.
Most people view Chile (18) as a South American team who is not Brazil or Argentina. Chile is much more than that.
Chile qualified ahead of Argentina and one point behind Brazil. Don't be shocked if Chile pulls off the upset.
No. 5 North Korea Scores a Goal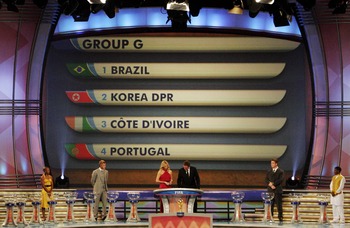 Real short. North Korea (105) is the worst team in the entire World Cup (you're welcome, New Zealand).
I said it before and I will say it again. If any of the other teams from the "Group of Death" let North Korea score a goal, they should be banned from the 2014 World Cup.
No. 4 Argentina Loses to Group A Runner-Up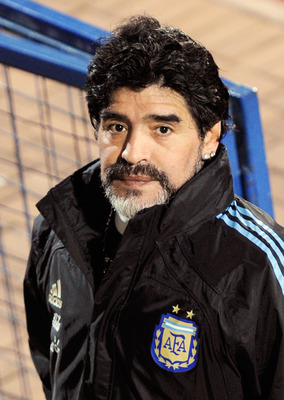 Diego Maradona and Argentina (7) should have no problem winning Group B but they face a potentially dangerous team in the round of 16.
Group A has four teams that all have a chance of making it out of the group stage. The runner-up will face Argentina.
France (9), Uruguay (16) and Mexico (17) could all beat Argentina. Also Argentina does not want to have to face the host nation South Africa (83) if they make it out of Group A—Argentinians hate vuvuzelas.
No. 3 Spain Loses to Group G Runner-Up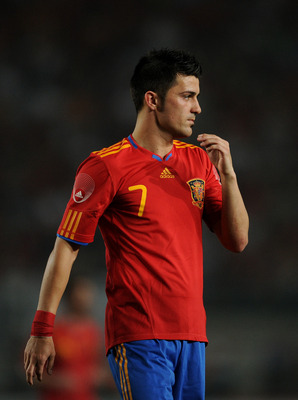 Similar to the previous example.
Spain (2) could potentially face Brazil (1), Portugal (3), or the Ivory Coast (27) in the knock out round. That does not bode well for a Spanish team that is expected to reach the final.
Spain broke the curse when they won Euro 2008 but they want to do something they have never done...
Win the World Cup. They will have to earn it in the round of 16.
No. 2 USA over England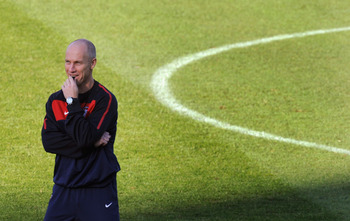 The USA (14) has beaten England (8) before in the World Cup.
In 1950 the US pulled off what is considered one of the biggest upsets in World Cup history when they beat England 1-0.
Why not again?
No. 1 South Africa makes it out of the Group Stage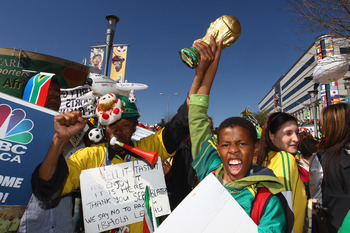 The host nation has never failed to advance from the Group Stage. Unfortunately for South Africa (83) this might be the year.
The host nation usually gets an easy bracket, but this year, such was not the case. France (9), Uruguay (16), and Mexico (17) are all dangerous teams.
The whole world will be rooting for the Bafana Bafana, but they are going to need all the help they can get to make it out alive.
Keep Reading