A Face Not Even Mom Could Love: Sports 15 Ugliest Athletes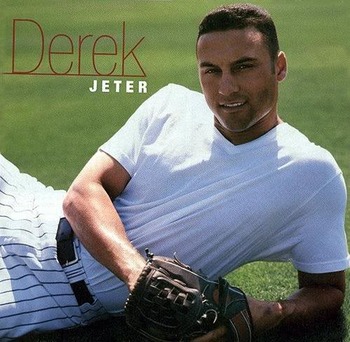 How does this guy get so much tail?
His head looks like it was built with Lego blocks.
However, he probably nailed the photographer after this photo shoot. It's the Jeter way.
Which leads me to the following list.
I ranked these putrid mugs in descending order from least of the gross to the King of the gross.
The Mt. Everest of Ugly, if you will.
Without further ado.
15. Steve Nash
The hottest woman in the world come from Canada.
Seriously.
Rachel McAdams, Elisha Cuthbert, Emmanuelle Chirqui, Natasha Henstridge, etc.
Sadly, Steve Nash might be our best looking dude.
Well, it's either him or Eugene Levy.
Tough call.
14. Franck Ribery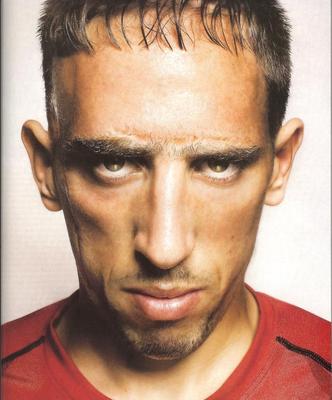 Is it just me or does this freak show look like Frankenstein?
I don't watch a lot of Bundesliga, so as far as I know the fans may already call him Franck-enstein.
If they don't, you're welcome.
(thanks to reader Mike Kass for the heads up on this nightmare)
13. Gary Gaetti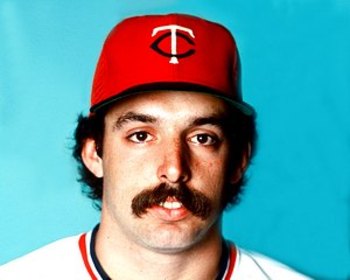 I wavered on this slide for a while since this is really a heartwarming story.
Baseball has always prided itself with being ahead of the curve when breaking down barriers for minorities and the disadvantaged.
The 80s was a banner decade in this regard.
Curtis Pride broke the sound barrier, Jim Abbott the one armed bandit barrier and Gary Gaetti the Rain Man barrier.
Good for your Gary.
12. Billy Jean King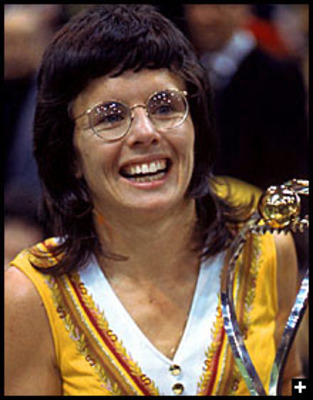 In the interest of equality I need to include at least one female athlete.
Therefore I bring you trailblazer BJK.
Settle down. I understand all about her contributions to lady stuff.
Doesn't change the fact that she looks like a cross between Bea Arthur and Secretariat.
How proud she must be when he sees the mini-skirts, Maxim spreads and orgasmic grunting of today's female tennis players.
What was it she fought for again?
11. Alex Ovechkin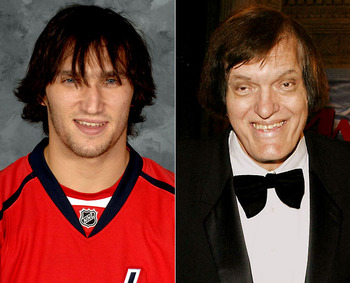 One is a dastardly hideous James Bond villain from Russia who methodically stalks his prey and communicates through a series of grunts.
The other is Richard Kiel, character actor.
10. Adam Morrison
This picture was taken on draft night.
HIS draft night.
If I didn't know that was Adam Morrison I'd just assume he was a 40-something trailer park reject out to buy some smokes for his old lady.
9. Popeye Jones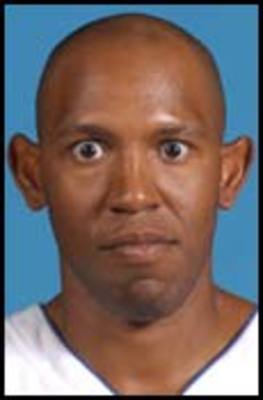 Who is he looking at?
Great rebounder, super nice guy, ugly as sin.
If Sloth Loves Chunk, then Popeye Loves Boards.
8. Sam Casell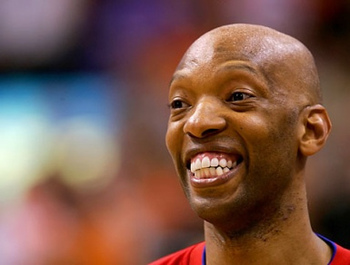 No list of ugly athletes is complete without this mutant.
When E.T. was calling home he was trying to reach his wife.
She didn't answer.
Apparently she was in bed with Gollum.
Its the only plausible explanation for Sam Cassell's existence.
7. Randy Johnson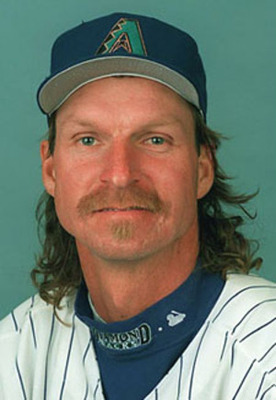 Hey Look, its Adam Morrison's Dad!
Ladies, take a good look at this face.
Now close your eyes and imagine him doing a sexy strip tease for you.
What's he wearing? Nothing but his baseball cap and a pair of fishnet stockings.
Where am I going with this?
Hey look! Its Adam Morrison's Dad!
6. Mike Ricci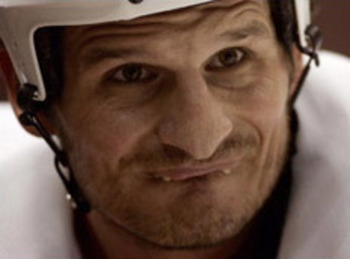 Mike Ricci is one of my all-time favorite hockey players.
Gritty, tough, great locker room guy, the type of player every team wanted.
However, when the movie of his life is made, Steve Buscemi will play Mike Ricci.
And they will still have to ugly-him-up.
5. Joakim Noah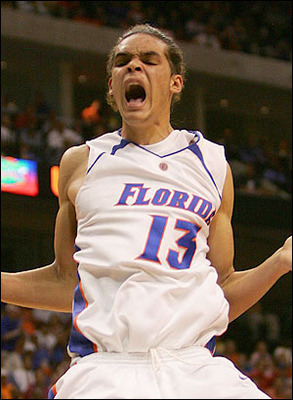 KA! KA!
Part Ostrich, part emaciated feral cat, Joakim Noah is what parents use to frighten their misbehaving children.
"Johnny, if you don't eat your green beans the Joakim will come to get you in your sleep."
4. Tyrone Hill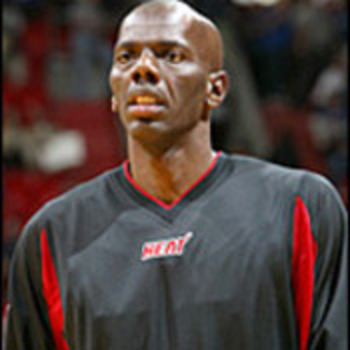 People of Eternia, I stand before the Great Eye of the galaxy chosen by destiny by the powers of Greyskull!
This inevitable moment will transpire before your eyes, even as He-Man himself bears witness to it.
Now I, Skeletor, am Master of the Universe!
3. George Muresan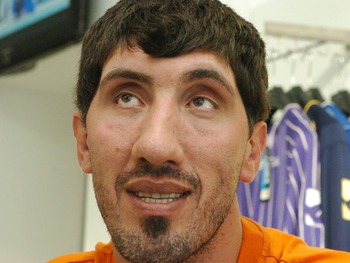 Remember that scene in Ghostbusters when Peter Venkman said something sarcastic?
That was pretty funny.
You know what's not funny?
George Muresan's face.
2. Ronaldinho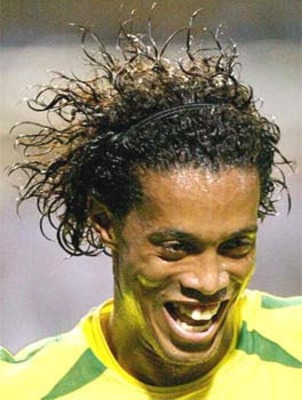 The Jar Jar Binks of international football.
Weesa got a graaand team. That's why you no like us meesa thinks.
I almost had this freak show #1 on the list but.... well, you'll see what I'm talking about.
1. Marshawn Lynch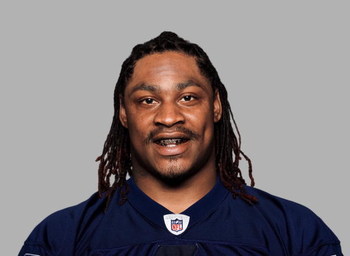 AAAARRRRRGHHHHH!!!!!!
It's not a shock that the ugliest pro sports city of all-time drafted the ugliest athlete ever.
However, it is a bit surprising that Paleo-Anthropologists haven't tranq'd this missing link and studied him.
There is no way his genetic makeup doesn't contain some Neanderthal DNA.
Keep Reading

Buffalo Bills: Like this team?