Tongue Twisters: The 20 Wackiest European Names In the 2010 World Cup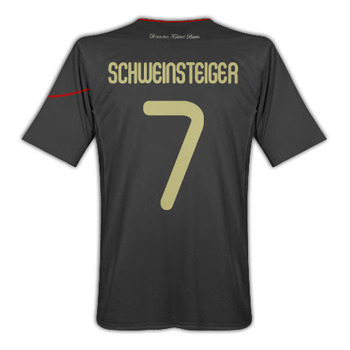 Samuel Eto'o. Didier Drogba. Oguchi Onyewu.
There are many strange and downright wacky names in the soccer world. So many strange names, in fact, that I had to place restrictions on this list.
As the World Cup begins, be sure to keep an eye out for these 20 wacky names.
I do not have pronunciations for most of these players. Just use your imagination.
Picture: http://shop.myfootballkits.co.uk/image/?img=/home/myfoot/shop_main/images/product_images/11163.jpg&path=1
No. 20: Joerg Butt, Germany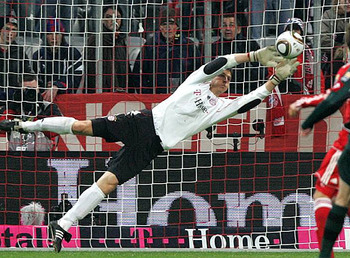 The first name in our countdown doesn't have a particularly wacky form or pronunciation.
But a name like Butt is not exactly common, right?
Picture: http://www.bundesliga.de/media/images/00_vereinsbilder/bayern/butt_healt_468x345.jpg
No. 19: Nejc Pecnik, Slovenia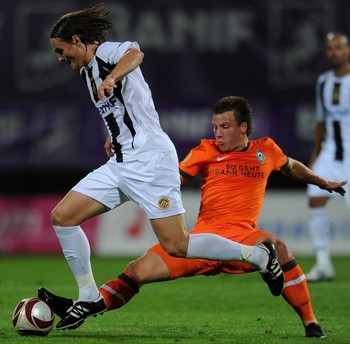 The strange consonant combination really gave Pecnik a boost in the list.
However, his hair had no bearing in the countdown.
Picture: http://cache.daylife.com/imageserve/07RB9Lqfya2tb/610x.jpg
No.18: Bastian Schweinsteiger, Germany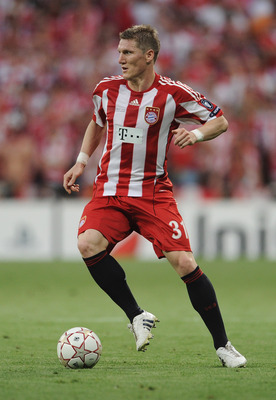 This should not need a caption.
Schweinsteiger is an uber name. It screams Germany.
It is not higher on this countdown because Schweinsteiger is not incredibly wacky, even if it rolls off the tongue.
By the way, "uber" is the German word for "super."
No. 17: Avraam Papadopoulos, Greece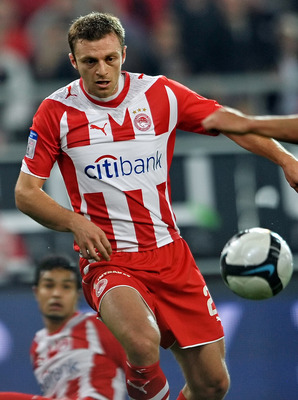 When both of your names have as many vowels as consonants, your name is wacky.
Well played, Avraam.
No. 16: Yoann Gourcuff, France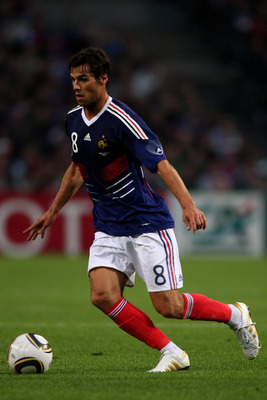 Classic name.
He even sounds a bit like a music composer.
No. 15: Xherdan Shaqiri, Switzerland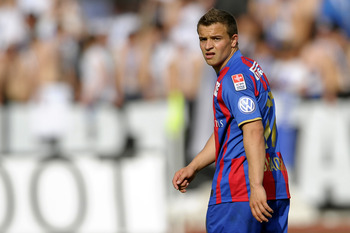 This guy could have so many nicknames. Agent X, X-man, and even Shaq come to mind.
Xherdan, your name is Shaqtastic.
29 points.
No. 14: Zdravko Kuzmanovic, Serbia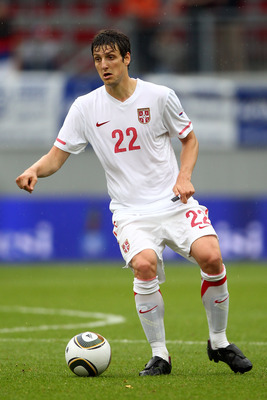 Two strange consonant groupings put Zdravko in the top fifteen.
No. 13: Klaas-Jan Huntelaar, Netherlands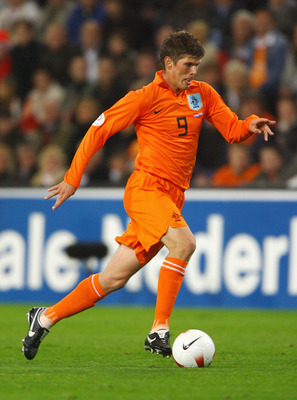 Dash? Great.
Double-a times two? Even better.
Orange kits? Incredible.
No. 12: Fabio Quagliarella, Italy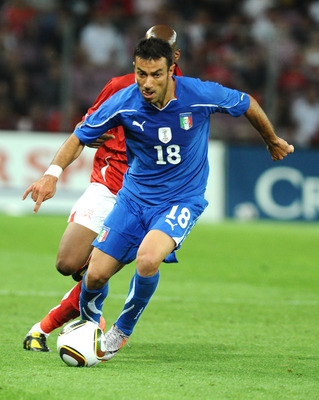 Italian names just roll off the tongue. They are almost like a work of art.
But, the letter "Q" makes this particular name unique.
No. 11: Andre Ooijer, Netherlands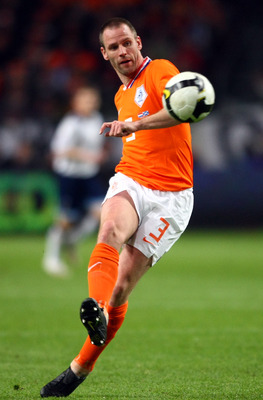 When looking at European rosters, this name really jumped out at me.
I don't know that I could spell Andre's last name if I was given a sentence, definition, and language of origin.
I honestly cannot attempt to pronounce it.
If not for the normal name of Andre, this one would be at the top of the countdown.
No. 10: Vincenzo Iaquinta, Italy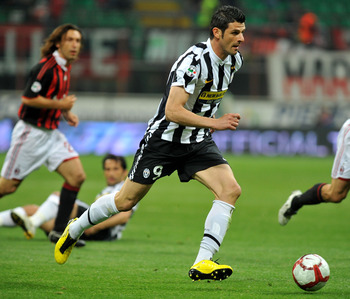 All of the strange letters in Iaquinta's name allow him to crack the top ten.
Plus, his last name sounds a bit like a hotel. Resemblances to random objects are definitely wacky.
No. 9: Gojko Kacar, Serbia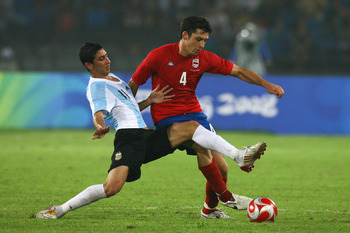 This is just strange. Say this name quickly to make it sound especially strange.
No. 8: Per Kroldrup, Denmark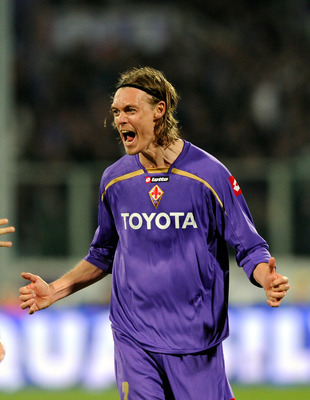 How can a person be named Per?
That word should only be seen in a supermarket.
No. 7: Zdenko Strba, Slovakia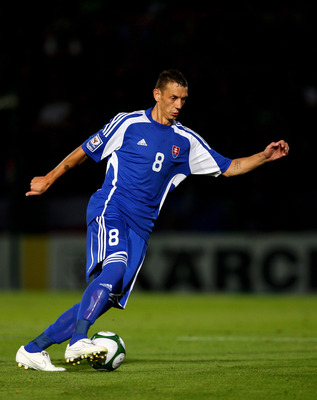 Four straight consonants. That's incredibly wacky.
Also, Zdenko's name contains five more consonants than vowels.
No. 6: Mesut Ozil, Germany
This name is not particularly long or confusing, but it certainly is strange.
Nickname possibilities could include the Wizard of Oz.
No. 5: Athanassios Prittas, Greece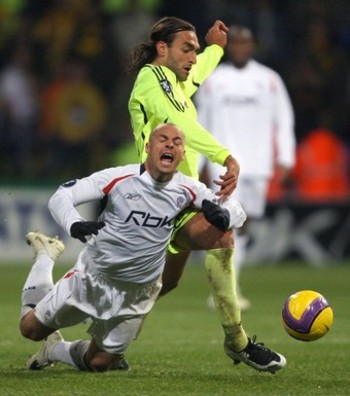 Athanassios. That's another name that screams the country it originates in.
It even sounds a bit like a Greek god.
Picture: http://cache.daylife.com/imageserve/0bmc1YR5DB3Or/340x.jpg
No. 4: Aleksandar Radosavljevic, Slovenia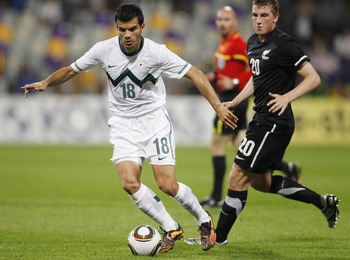 Now we are really getting down to the wild and wacky.
I could not even begin to pronounce Aleksandar's last name. Plus, the unorthodox spelling of his first name allows this player to crack the top five.
No. 3: Demy De Zeeuw, Netherlands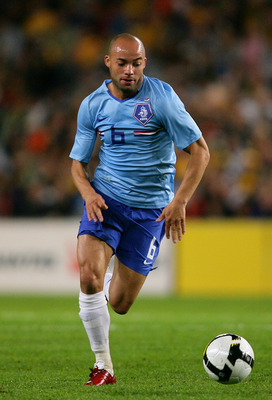 This name has a nice ring to it. It flows off of the tongue, but is still wacky. The middle name is always a nice addition.
With so much to love in this name, Demy deserves a spot in the top five.
No. 2: Zlatan Ljubijankic, Slovenia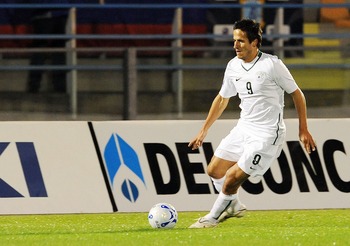 First of all, the "Zl" combination is very unique.
Then comes the last name, which features the letter "j" twice. It is incredibly wacky, nearly clinching Zlatan the top spot.
No. 1: Sokratis Papastathopoulos, Greece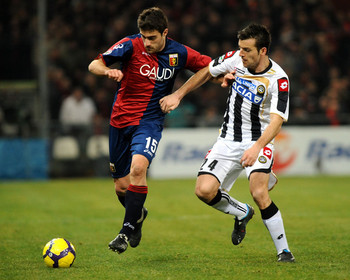 Spelling this name would cause nightmares.
Although it may not be the most unusual name on the list, it is by far the longest. And the wackiest.
It may not even fit on his jersey.
Picture: http://www.zimbio.com/pictures/6K_10-lj4Pk/Genoa+CFC+v+Udinese+Calcio+Serie/E_Xgz4Hp1cO/Sokratis+Papastathopoulos
Keep Reading