Stephen Strasburg Is Not the Only Rookie Making His Debut in 2010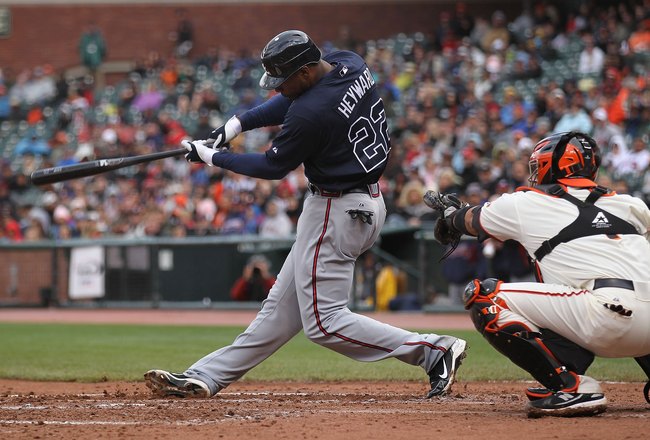 With the addition of up-and-comer Bryce Harper to the Nationals organization, Steven Strasburg's epic 14-strikeout debut tasted that much sweeter.
But don't be quick to assume Strasburg is the only rookie making noise in the MLB.
A myriad of rookies have displayed star potential. Whether on the mound, at the plate, diving for catches, or on the base paths, young guns like Desmond Jennings (OF, Devil Rays), Carlos Santana, (C, Indians), and Jason Heyward (OF, Braves), are having outstanding rookie seasons.
What generates real, electrifying buzz from a rookie player is not simply how they produce, but their potential to produce in the future.
Carlos Santana: Catcher, Cleveland Indians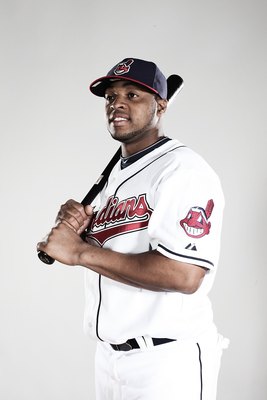 Add Carlos Santana to the overwhelming list of potential stars the Los Angeles Dodgers have given up.
When Russell Martin was actually playing well, Santana appeared expendable and was sent to Cleveland as part of the Casey Blake trade. However, Santana has shown the Dodgers all that they are missing out on by shinning in the Indians organization.
Santana is in one of the most highly coveted positions in baseball—a solid, hitting catcher.
Santana was hitting .318 with a 1.026 OPS in the minors as of Wednesday, and is on track to have a solid opening year.
Drew Storen: Pitcher, Washington Nationals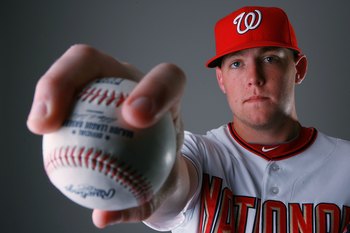 After pitching Stanford to the College World Series in 2008, Storen has proven his undeniable worth as a reliever in the Washington Nationals ball club.
Not only does Storen bring a blistering, mid-90s fastball to the mound, but his breaking ball and first-class change-up make him an intimidating presence.
Though Soren is just 22-years old, don't let his youth, or boyish face, distract you from his capacity to be a big-time pitcher.
Just check out his numbers. He left the minors with a 2-1 overall record and a 1.68 ERA in 41 games at four separate levels. He accumulated 15 saves, walked 11 and struck out 64.
This season's numbers: a 1.08 ERA in 16 2/3 innings, three walks, 15 strikeouts and four saves.
Even with Strasburg on his team, Storen is the real deal and will not over overlooked.
Desmond Jennings: Outfielder, Tampa Bay Devil Rays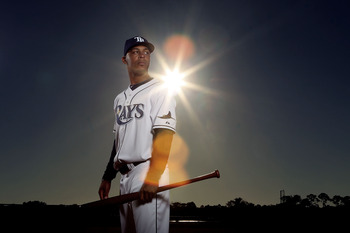 Carl Crawford, Rocco Baldelli, Josh Hamilton—all breakthrough outfielders for the Devil Rays.
Next in line: Desmond Jennings.
He blends the speed of a wide-receiver in the outfield with unwavering discipline at the plate.
I wasn't kidding when I said wide-receiver, considering Jennings was offered a football scholarship for Alabama. But he may just be a better base stealer than wide receiver, carding 52 steals in 59 chances in the minors--that an 88 percent success rate.
Since making the leap to the Majors, he's among the fastest players the Rays have, and that includes Carl Crawford and B.J. Upton. If he can become a more consistent hitter, he will become a true all-around player.
Mat Latos: Pitcher, San Diego Padres
By far, the best starting pitcher for the Padres at just 22-years of age, if Mat Latos' tattoos don't intimidate you, then his eclectic mix of pitches will.
Latos has 56 strikeouts in 66 1/3 innings this season, with a 3.26 ERA. One of his most impressive qualities on the mound has been his constant dedication to first pitch strikes, which illuminates Latos' maturity and poise.
To further grasp his power in not just body, but also in mind, when asked about facing Cy Young winner Johan Santana of the Mets, Latos could only say, "As far as going against Johan Santana, that doesn't really matter to me. I don't really look at like going against Johan Santana, I look at it as going against a team with nine guys, starting with Jose Reyes."
Already throwing a complete game in a one-hitter against the Giants this year, if Latos can continue to develop his arm, he will undoubtedly become one of the MLB's foremost pitchers.
Jason Heyward: Right Fielder, Atlanta Braves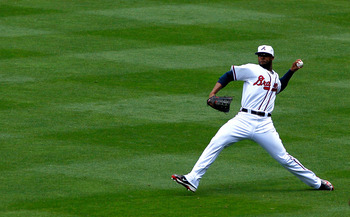 Just 20-years old, and the J-Hey Kid is on a tear.
The Rookie of the Month for both April and May, Jason Heyward has 10 homers, 40 RBI's, and is ranked No.15 among NL Leaders in Slugging Percentage.
If that weren't enough, he is currently in the running for not just Rookie of the Year, but has been rapidly climbing the charts as an All-Star pick for the NL Outfield.
His sensational play defensively combined with dependability at the plate has launched Heyward to super-stardom, but only time will tell if he can live up to the hype.
Brennan Boesch: Right Fielder, Detroit Tigers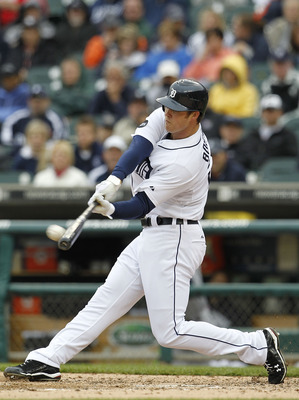 At 6'4, 235 pounds, you don't want to get in Brennan Boesch's way.
This California kid is making a lot of noise in Detroit, batting .341 with six homers, and 28 RBI's.
Already batting .400 for the month of June, with a bat in hand, Boesch's instincts at the plate are as solid as it gets.
His massive size and excellent timing brand Boesch one of the Tiger's strongest and most reliable power hitters.
Justin Smoak: First Base, Texas Rangers
Though Smoak has not yet broken through for the Rangers as the home run hitter they were expecting, he is definitely a guy to keep tags on.
An exceptional first-basemen and powerful switch-hitter, Smoak was named the MVP of the IBAF World Cup as he led Team USA to a gold medal with nine homers in 55 ABs.
"He controls the strike zone and has power that will play in the big leagues soon," said the Rangers farm director, Scott Servais.
Give Smoak time to assimilate to the big leagues and he may become the next Mark Teixiera.
Pedro Alvarez: Third Base, Pittsburgh Pirates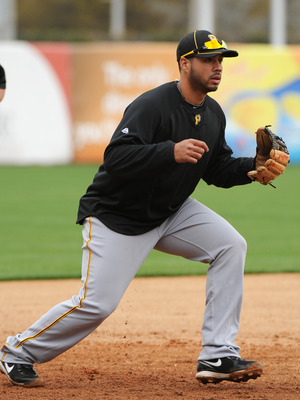 The No. 2 overall selection in the 2008 MLB First-Year Player Draft, Alvarez has become a hard-hitting, reliable third-basemen.
Alvarez quickly moved up the Minor League ranks, where in 59 games this year in Triple-A, he hit .278 with 60 hits, 11 home runs and 48 RBIs.
Similar to a young gun like Carlos Santana, Alvarez's terrific defensive skills, paired with his power at the plate make him the total package.
Brian Matusz: Pitcher, Baltimore Orioles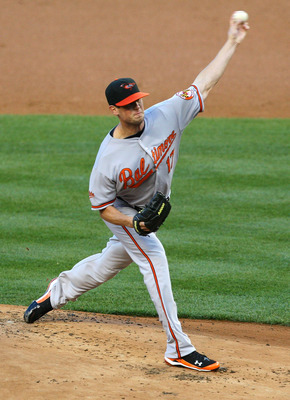 This guy's Minor League statistics in 2009 say it all:
- 1.91 ERA (4th among pitchers)
- 9.64 K/9 ratio (ranked in to top-15, sixth among lefties)
- .211 average (ranked 11th overall and sixth among southpaws)
Matusz can reach 94mph with his fastball, but what really throws off hitters are his two, terrorizing breaking balls--a curveball and slider.
He has a commanding presence on the mound and uses every inch of his body to promote as much heat to the plate as possible.
While his 2010 campaign has been a work in progress, his control has been improving and has already produced 57 strikeouts in 67 innings pitched.
Starlin Castro: Short-Stop, Chicago Cubs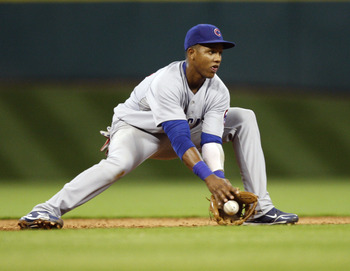 Starlin Castro is a blueprint of consistency.
Oh, and by the way, he is 19-years old.
Castro hardly ever walks or strikes out, drawing 29 walks and striking out just 53 times in 469 at-bats.
He cannot only hit the ball hard, but has incredible speed, branding him a threat on the base paths.
Called up to 'the big time" just a few weeks ago, Castro became the youngest shortstop in franchise history.
In his first major league at bat, he homered and then tripled his next time up, earning him the major league record for RBIs in a debut with six.
Keep Reading