Offseason Madness: Five Bizarre Things We've Learned From NFL OTAs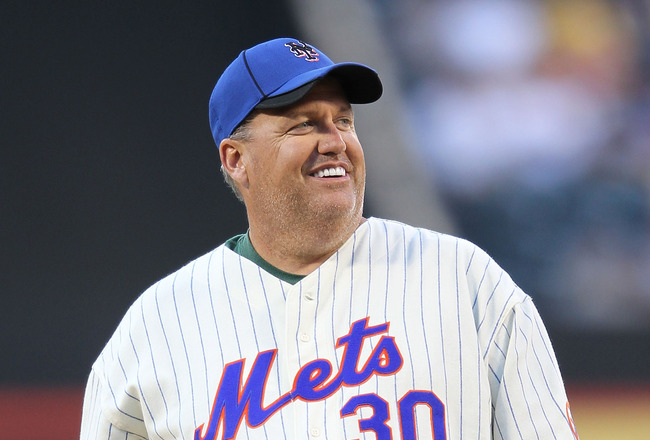 While Jets head coach Rex Ryan has been busy getting chummy with his MLB New York neighbors (and possibly farting on live TV, if you believe some New York radio personalities), NFL teams have been "hard" at work with Organized Team Activities.
The NFL allows each team a maximum of 14 OTA workouts each off-season, and those days are winding down quickly. Nine teams will exhaust their OTA allotment this weekend, and the remaining two dozen will do so sometime in the next 15 days.
While there are limits to what teams can do in their OTA's (no contact, no pads, time limits, etc.) you can still learn a lot about the state of the league's franchises.
So what have we learned so far this offseason?
Here are five topics, good and bad, that will be discussed six ways from Sunday between now and the start of training camp in mid-July.
No. 1: Roger Goodell Hates Cheating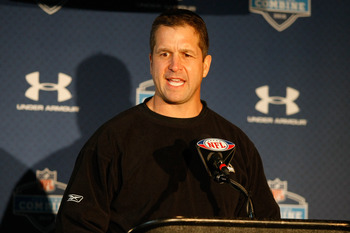 The Baltimore Ravens found this out the hard way.
Unfortunately for the players, the Ravens had to forfeit their final week of OTA's (which were scheduled for next week) after the league ruled that the franchise's workouts violated OTA rules.
The NFL and NFLPA issued a joint statement saying the Ravens workouts ostensibly breached "intensity and tempo" standards and that Baltimore players also spent too much time at the team facility.
GM Ozzie Newsome and head coach John Harbaugh accepted responsibility and agreed to the punishment, with Newsome quipping, "we made a mistake, and it won't happen again. We'll complete our organized team activity days this week and then turn our focus to the start of training camp."
While there's no further punishment beyond the loss of OTA days, the Ravens were simply given another reminder not to cross the boss, so to speak.
No. 2: Wes Welker Might Actually Be Superman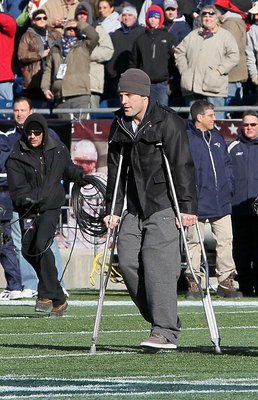 The last time NFL fans saw Wes Welker, he was being carted off the field in Houston after suffering a knee injury during the Patriots' finale. What turned out to be torn ACL and MCL ligaments in his left knee abruptly ended Welker's 2009 campaign, potentially putting the 2010 season in serious doubt.
Yeah, maybe not.
Roughly five months after the injury, Welker was on the field during New England's OTAs last week, and he looked as sharp as anyone could expect. He seemingly had no problems with mobility in the knee and looked okay making cuts, stop-starts and other necessary moves.
He's clearly not 100%, and as anyone who has ever blown out a knee will tell you, he may never be again. But the fact that Welker was back to football activities 20 weeks after a major knee surgery tells you that he could miss very little (if any) of the 2010 season, which is great news for the Pats.
As Randy Moss told the NFL Network, the Pats "can't wait to have him back out there... the sky's the limit."
Oh yeah, and we can't forget that Wes has also proved he's a Boston guy, having been seen at multiple Celtics playoff games.
No. 3: Dallas Has SERIOUS Wide Receiver Issues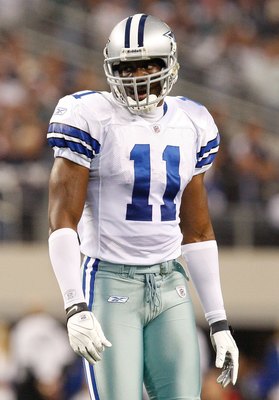 And it starts at the top.
Roy Williams has been somewhat of a bust since the Cowboys acquired him from Detroit for three draft picks and $54 million. Dallas has gotten 57 catches for roughly 800 yards in 25 games.
The Cowboys' drafting of Oklahoma State WR Dez Bryant in the first round of the 2010 Draft should have been an indicator of problems to come, even though Jerry Jones and company shrugged it off as a depth move.
But when Bryant took the absent Miles Austin's reps with the first team during Cowboy OTA's, the mood was a little more combative.
"It's exciting... I feel like the coaches put me out there for a reason, so I can learn everything as fast as possible," said Bryant at a post-OTA press conference.
But Williams' tone was a little more defeated:
"I can't worry about anybody else's job, or what Miles is doing on the side or anybody else... I just do my job. That's why we're a team."
Sounds to me like someone's very wary of losing said job.
On the bright side, Dallas did get one disgruntled party back in Patrick Crayton. The former starter-turned-number four asked for his immediate release last month, but the 'Boys waited him out and Crayton returned to OTA's on Tuesday.
All seems well, as Crayton's agent Fred Lyles sent a text to ESPNDallas.com that said "(Crayton) is excited about the 2010 season and accept[s] any decision made by the Cowboys organization regarding his status with the team. He's looking to compete and we don't want to be a distraction."
Too late, Fred.
No. 4: The Rams Youth Movement Is In Full Effect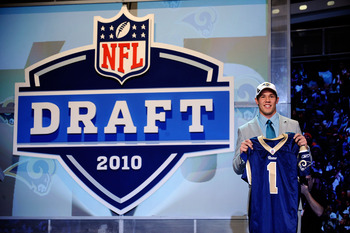 Say what you want about the Rams, but they could be very good for a long time if everything comes together.
They've got a second year coach, the 2010 No. 1 overall pick at quarterback and a workhorse running back who, despite being banged up quite a bit, is still only 27 years old.
In fact, St. Louis has 96 players on their OTA roster, and only six are 30 or older.
One is kicker Josh Brown, another is long snapper Chris Massey, and a third is AJ Feeley, the veteran QB brought in to help mentor No. 1 overall pick Sam Bradford.
Must suck to be LB Na'il Diggs, OL Hank Fraley and DT Fred Robbins, no?
Maybe, but the above stats made it even funnier when coach Steve Spagnuolo said in an OTA press conference that he was happy to have the "veterans and the new guys together" for OTA's.
On this team, "Spags" is already a veteran.
No. 5: Players Still Think That OTA No-Shows Make a Statement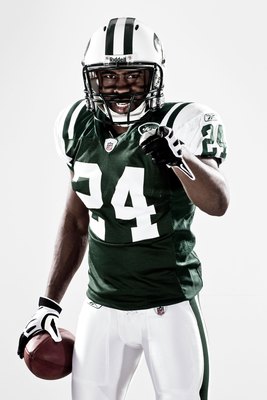 What do Darrelle Revis, DeSean Jackson, Andre Johnson, Reggie Wayne, Alan Faneca, and Patrick Crayton all have in common?
They are all Pro Bowlers who weren't present at most of their team's OTA's because they're unhappy with their contract status.
Boy, they sure showed them... absolutely nothing.
Holding out of a voluntary activity is about as daring a move as merging without a turn signal on the open road. Sure, it's taboo, but who does it hurt? Wait until mini-camps or mandatory activities, boys, because that's where the team will really miss you.
Or, on second thought, take a page out of the playbook of Steven Jackson and Michael Turner, both of whom are hurt but still showed up voluntarily because they're—wait for it—team players.
To be fair, Revis and Crayton eventually returned to their teams, and the Eagles say Jackson's absence was a family issue.
But whatever the case, it's much ado about nothing for now. Unless you're the media, who need any excuse to find dirt on why 50 guys running random routes and lifting weights is exciting.
I will say, however, that the semi-digital Revis over there is one bad looking dude.
Keep Reading