Magic Number Eights: NFL's Top Return Men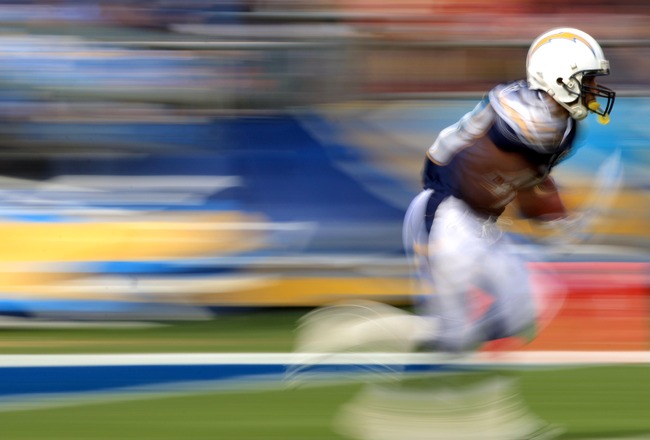 Return men are important to the NFL, as they decide the starting field position for the offense.
It's tricky to find an elite return man, as they have to have a combination of speed, agility, strength, vision and quickness.
We have seen return men get more involved with the offense in recent years. Guys like Josh Cribbs, Percy Harvin, DeSean Jackson and Reggie Bush have all been used more than just a return man.
We've also seen top return men have to hold back from returning punts or kicks and turn their attention to their actual position. With the number of injuries we seen on special teams, coaches don't want to risk them getting hurt.
As this raps up my series "Magic Number Eights," here are my top eight return men in the NFL.
8. Patrick Crayton, Dallas.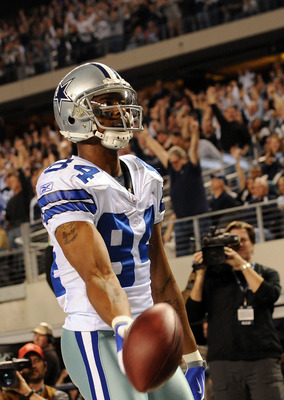 2009 Statistics: 36 PR, 437 yards, 12.1 AVG, two touchdowns.
Patrick Crayton has been one of the most consistent return men and slot receivers in the NFL.
He's never been the fastest, quickest or tallest guy on the field, but he has been more than reliable on returning kicks. He was able to get two touchdowns on kick returns last season.
He wants to be released or traded from the Cowboys after they drafted Dez Bryant this offseason, and if some team gave him the chance to be a starter in this league, he could be a highly valuable asset.
7. Darren Sproles, San Diego.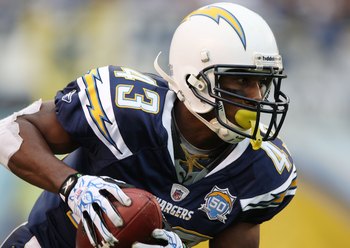 2009 Statistics: 54 KR, 1,300 yards, 24.1 AVG, zero touchdowns.
Sproles wasn't able to get a touchdown in the return game last season, but he did put up third-highest total in yards with 1,300.
"Minny Mouse" has always been one of the quickest players in the NFL, and has been able to use that to be one of the top return men in the game.
6. Johnny Knox, Chicago.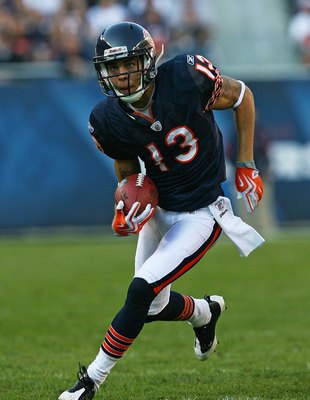 2009 Statistics: 32 KR, 927 yards, 29.0 AVG, one touchdown.
Coming into the draft, I was a big fan of Knox. He went to the perfect place in Chicago, and contributed immediately by helping in the receiving and return game.
Knox was able to find a spot on the Pro Bowl roster as a return man.
5. Wes Welker, New England.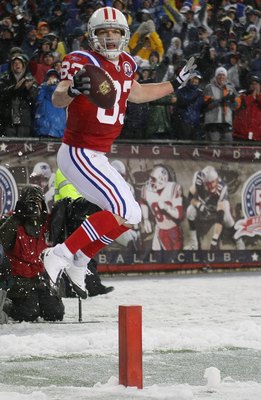 2009 Statistics: 27 PR, 338 yards, 12.5 AVG, zero touchdowns.
Welker wasn't used as a return man as much as he has in the past, but that doesn't make him any less of a return threat.
Welker is exactly what you want in a return man. He's fast, quick and has great vision. Every time he gets the ball he has the chance to return it all the way.
4. Percy Harvin, Minnesota.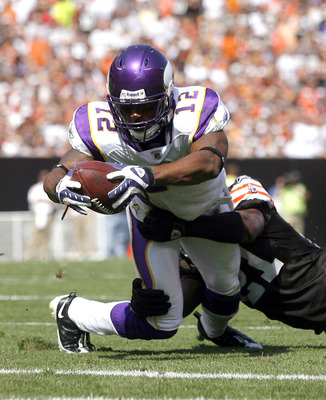 2009 Statistics: 42 KR, 1,156 yards, 29.0 AVG, two touchdowns.
Harvin was a big reason for Minnesota's improved record last season.
After being taken in the first round by the Vikings, I couldn't think of a better spot for him to land. He gave Brett Favre an elite slot-receiver and gave the Vikings an electric kick return man.
As a rookie, Harvin was able to return two kicks back for touchdowns.
3. DeSean Jackson, Philadelphia.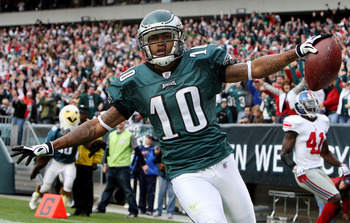 2009 Statistics: 29 PR, 441 yards, 15.2 AVG, two touchdowns.
Arguably the fastest player in the NFL, Jackson has been able to produce big stats as a receiver and kick return man.
Coaches would probably like him to take a step back from being a return man to avoid an injury, but he's too good to let him sit back and watch on the sidelines.
As a punt returner, Jackson ran back two punts for a touchdown. He led the league in punt-return yards with 441.
2. Devin Hester, Chicago.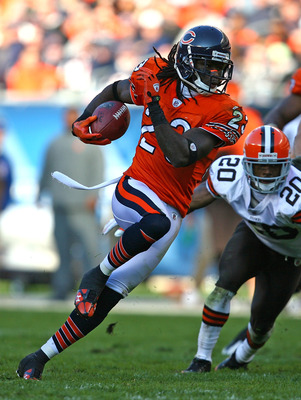 2009 Statistics: 24 PR, 187 yards, 7.8 AVG, zero touchdowns.
Much like Welker, Hester has had to take a step back from returning kicks and focus more on being a receiver.
That doesn't take away his skill as a return man--remember his first two seasons? He has broken many records during his short career.
Hester may not get as many reps as a return man as he once did, but he will still go down as one of the best kick return men to step on a football field.
1. Josh Cribbs, Cleveland.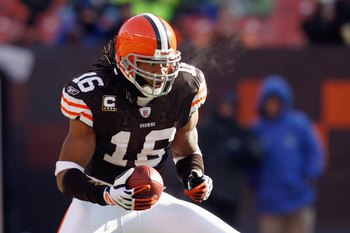 2009 Statistics: 56 KR, 1542 yards, 27.5 AVG, three touchdowns.
38 PR, 452 yards, 11.9 AVG, one touchdown.
Josh Cribbs has been my favorite player for years now, and there are many reasons for it.
He is the prototype for a kick return man, having skills like speed, quickness, agility, strength and vision.
He doesn't really have a set position, as he has been mostly a return man and the Browns' wildcat leader.
Cribbs has been of the most exciting players to watch for years and has found his home in the NFL, posting 10 career touchdowns in the return game.
Not only is he the top return man in the NFL today, but he could be the best return man to ever play the game.
Keep Reading