Stephen Strasberg: Only the Latest Young Pitching Phenom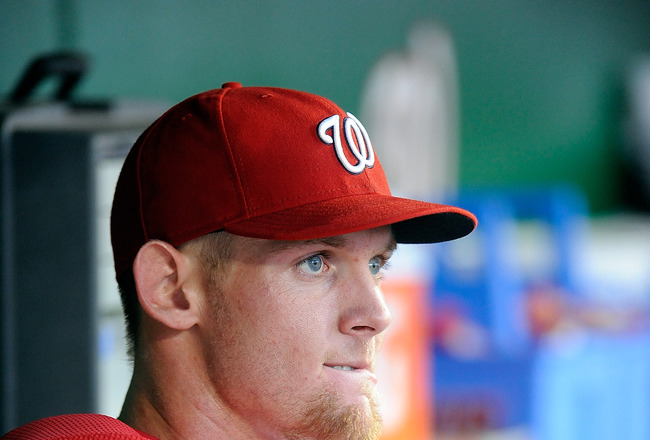 'Hype' is an interesting word. In the baseball world, it can be everything, nothing, or both. Hype can pressure a team into a trade, a draft pick, or even a free agent signing. Hype can also be all a major league pitcher ever amounts too (I'm looking at you, Mark Prior). Or maybe hype put them on the map (hello, Joba Chamberlain). Stephen Strasberg showed us what his hype was all about in his major league debut. But regardless of the powers of 'hype,' some pitching prospects find a way of fizzling out, or living up to the expedctations. Here are 10 pitching phenoms; some who made it big, and some who were big busts.
Paul Wilson
Selected first overall by the New York Mets in the 1994 first-year player draft, Wilson never lived up to the hype he garnered as a star at Florida State. He was supposed to join Mets starting pitchers Jason Isringhausen and Bill Pulsihper to form "Generation K". Wilson pitched nearly 200 innings in the minors in 1995, and spent much of 1996 on the disabled list for the Mets. He finished his career with a record of 40-58, and a 4.86 ERA. He never had an ERA below 4.00.
Kris Benson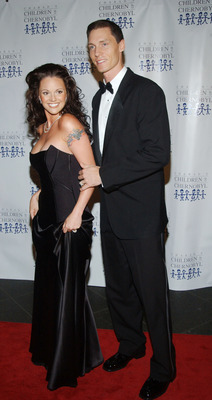 Unfortunately for Benson, you don't get bonus points for having a ridiculously hot and sexy wife. The pitcher from Clemson University and former No.1 overall draft pick by Pittsburgh never panned out as expected. In New York, he was better known as the wife of a Playboy Bunny. In nine major league seasons with the Pirates, Mets, Orioles, Rangers, and Diamondbacks, Benson accumulated a 70-75 record, never living up to his ACC Player of the Year status from college.
Matt Anderson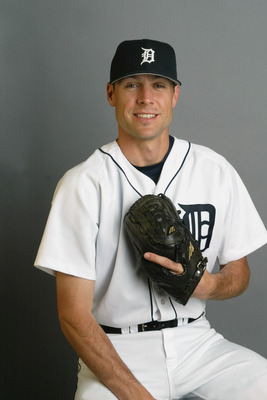 Anderson was drafted No. 1 overall by Detroit in 1997, and enjoyed moderate success at the professional level. In his rookie season in 1998, he went 5-1 out of the bullpen, and posted a 3.27 ERA with 44 K's in 44 innings. Apparently his big-league salary couldn't afford him Red Wings playoff tickets though. Anderson tore a muscle in his right armpit in an octopus-throwing contest, and never regained his triple-digit fastball again.
Mark Mulder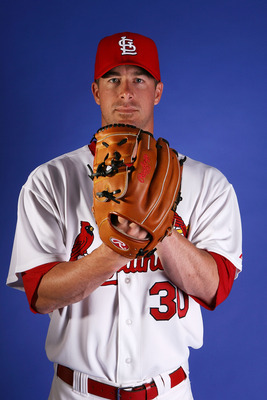 Perhaps Mulder never fulfilled the aspirations many had for him, but to label him a bust would be wrong. He enjoyed success in the big leagues, most notably for the Oakland Athletics as part of a trio of young stud starting pitchers in 2001. Alongside Barry Zito and Tim Hudson, Mulder, who rounded out "The Big 3," led the AL in wins (21), and had 19 wins in 2002.
Kerry Wood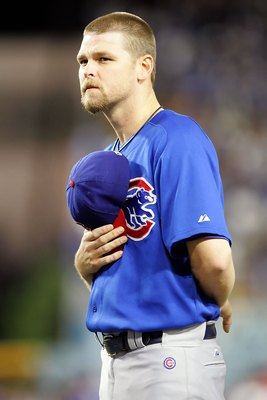 Ahh, the poster child of young flamethrowers who burned out. Wood dazzled the sports world when he tied a major league record for strikeouts in a game, putting up 20 K's in his fifth big league start. Drafted No. 4 overall by the Cubs, Wood had a stellar rookie season. In spring training of 1999 he underwent Tommy John Surgery, and his career was never the same.
Mark Prior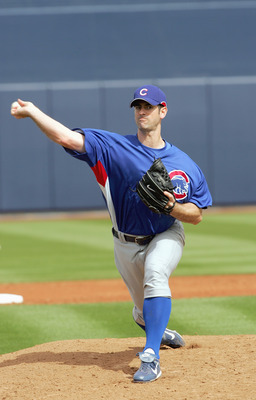 The old saying goes, "Those who don't learn from history are bound to repeat it." Clearly, Mark Prior didn't pay close enough attention to Kerry Wood. Prior was selected No. 2 overall by the Cubs (Joe Mauer went before him to the Twins), and started off great. In Prior's first full season in 2003, he finished third in the Cy Young race, and, with some help from a somewhat recovered Wood, got the Cubs back to the playoffs. After that season Prior's injuries began to pile up, and he never fully made it back to form.
Matt Cain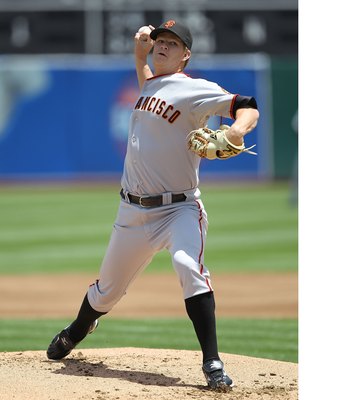 Cain, a first round draft pick of the Giants in 2002, joined the big league club in 2005 at the age of 20. In 2006, his first full season in the bigs, he finished fifth in the Rookie of the Year voting. Cain has been a regular in San Francisco's starting rotation since 06, and has gotten better each season since. He is now one of the best pitchers in baseball.
Francisco Liriano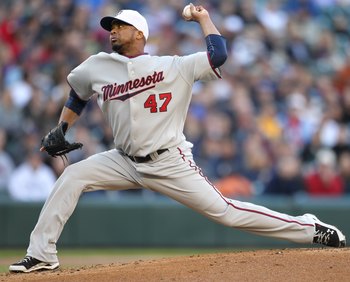 Or maybe you know him better has "Mini Johan Santana." This Twins youngster, still only 26, has had a roller coaster of a career so far. Before August 1, 2006, Liriano had posted a 12-3 mark with a 2.19 ERA. Then, as with so many other rising stars whose careers suffered, he was put on the disabled list. Liriano underwent Tommy John Surgery that November, and has attempted several comebacks, including this year. Perhaps one day he'll return to form, but for now he falls under the 'bust' category.
Luke Hochevar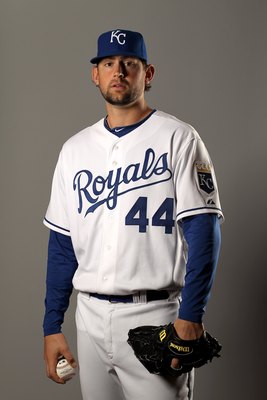 Hochevar is an interesting case. He was drafted in the 39th round of the 2002 MLB draft, but he didn't sign with the Dodgers, and instead went to college. In 2005 he was selected once again by the Dodgers, this time No. 40 overall. Again he didn't sign. Finally, selected first overall by Kansas City (the kiss of death?) in 2006, Hoechevar signed a four year contract worth a maximum of $7 million. The young hurler, however, has yet to live up to his hype. He entered this season with a career 5.88 ERA, although is down to 4.74 in 2010.
David Price
The Price was right in 2008 when he helped get Tampa to its first ever World Series appearance. He was drafted by the Dodgers out of high school, but decided to attend Vanderbilt University on an academic scholarship. He pitched for Vandy for three seasons. Price signed his first contract with the Rays in August of 2007, and as soon as it was approved by the MLB, he was added to the Rays 40 man roster that September. His big league debut came the following September. Later that season he acted as the Rays closer in the World Series against the Phillies. Price is a rising star, who seems to have avoided the bust label. For now, that is...
Keep Reading