Sacramento Kings Offseason Moves: Preparing for the Future
The Sacramento Kings haven't been much to talk about the last couple years, but continually are improving upon the draft. Last year the Kings draft the R.O.Y., Tyreke Evans, and suddenly the future appears a lot brighter for this once dominating franchise.
With another solid draft this year and one or two free agency/trade moves, the Kings could go from being a 20 win team to possibly competing for a playoff spot and improving immensely for the future.
Another Good Draft is Essential: First Round
The Kings had another bad season last year, but there is one good thing that comes out of having a bad record and that is the draft.
Last year, Geoff Petrie and the rest of the Sacramento staff did an outstanding job in the draft, snagging Tyreke Evans and then Omri Casspi later in the first round. Tyreke proved to be the best rookie drafted by winning R.O.Y. and Omri had himself a decent year as well, averaging double digit scoring and being considered a top-five rookie for much of the season.
The Kings are once again sitting pretty when it comes to having a high selection in the draft. Though they fell a couple more spots then they would have liked in the lottery, they will still have the opportunty to add some great young talent.
At the No. 5 spot this year the Kings will be looking at a draft board minus the names of John Wall, Evan Turner, and (most likely), Derrick Favors, and Wesley Johnson. This would leave the Kings with a few valid options at their spot.
Demarcus Cousins, Greg Monroe, and Al-Farouq Aminu are the three top names I would be looking at if I'm Geoff Petrie. Demarcus Cousins character is way too concerning, counting him out off the bat and big man is more of a need now than small forward so Monroe is the option here.
Second Round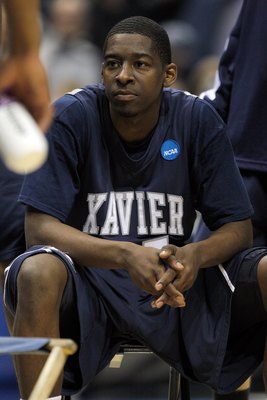 The Kings have the third pick in the second round and will have a chance to add another good young talent with the pick.
The probable names that the Kings would select (if still available) would be, Eric Bledsoe, Willie Warren, and Jordan Crawford.
Out of these choices, Crawford will be the one that will still most likely be there. If Bledsoe is then he would be the best pick. A back court of him at point with Evans at the two would be scary good. Bledsoe reminds me of a Russel Westbrook type player who would be a great pair for Evans. Chances are though, that he won't be there at this pick, leaving the Kings with Crawford.
Crawford is a great young scorer with Ben Gordon type potential. Great fit for this young team.
Trade Movement
Does this picture of Hedo Turkoglu look familiar? Well there is a chance Kings fans could see him in a Kings uniform again.
Reports have it that Hedo has requested Toronto to trade him and desires to come back to the team that drafted him, the Kings. When stars demand trades the request is usually granted so this move has a decent chance of happening.
Toronto has a SF that they don't want, Hedo, and the Kings have one they extremely don't want, Nocioni. Reports suggest a trade involving these two as the main pieces could be done.
This would be a great move for the Kings, adding a great scorer to compliment Tyreke and letting Omri Casspi learn from a player that he plays a lot like.
Free Agency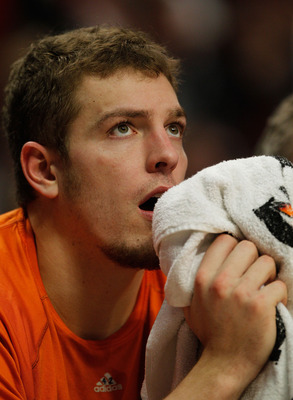 If Sac were to get Hedo and draft Monroe, I don't see why they would try to pursue any free agents, but through the mid season trade involving New York, the Kings showed interest in David Lee.
Pursuing him would make sense, but it would show the organization has ran out of faith in hoping that Jason Thompson and Spencer Hawes develop into the solid post players they hoped for.
If the Kings did pursue and get Lee, the big man situation would look something like Thompson and Lee starting at first, then a Monroe and Lee combo with Thompson and my man, Carl Landry, coming off the bench.
Landry thrives off the bench and is the Kings best big man right now so him being moved is out of the question. My guess is if Lee was to be signed. Hawes is gone.
That said, the chances of any free agency action is limited, granted the Kings trade for Hedo. If the Kings didn't, then this free agency move would become a big possiblity.
Overall Outlook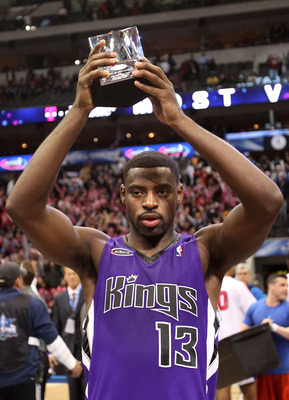 With Tyreke Evans to build around and money to spend, this off season could be a fun one for Sacramento. Adding key pieces in the draft plus one or two pieces via trade and or free agency could have the Kings actually competing night in and night out.
The line up would look something like: C-Jason Thompson, PF-Greg Monroe, SF-Hedo Turkoglu, SG-Tyreke Evans, PG-Beno Udrih. With a bench of Spencer Hawes, Carl Landry(sixth man of the year next season), Omri Casspi, Donte Greene, Fransisco Garcia, and either Jordan Crawford, Eric Bledsoe, or Willie Warren.
The other line up would look something like: C-Jason Thompson, PF-David Lee, SF-Omri Casspi, SG-Tyreke Evans, PG-Beno Udrih. With a bench of Greg Monroe, Carl Landry(like I said, future sixth man), Donte Greene, Fransisco Garcia, and the rookie options listed above. And don't forget the piece that would be here for Hawes, which is completely unknown.
Either way you look at it, the Kings could come out of this offseason with a great group of guys; young, but still ready to compete and even make a push for the playoffs.
Keep Reading

Sacramento Kings: Like this team?