2010 World Cup Predictions: France vs. Uruguay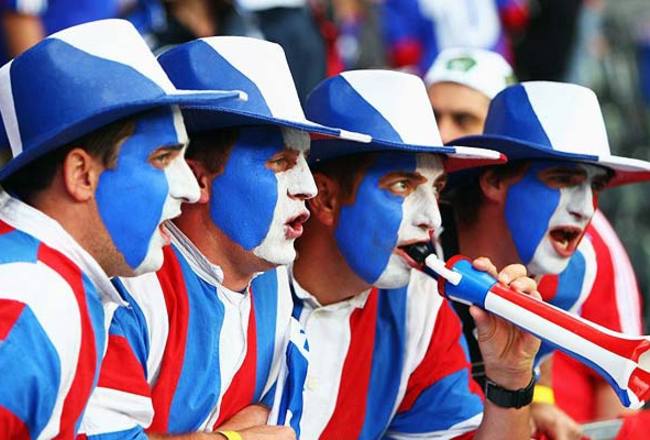 After the excitement of the opening match has died down, the World Cup shifts into gear with the second game of Group A.
We preview all the action as France plays Uruguay and tell you which players you should be watching.
Domenech's New Formation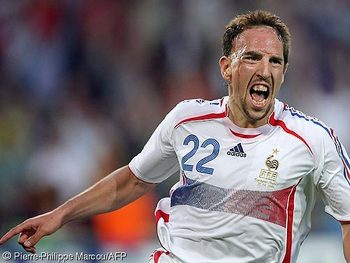 After playing the majority of the qualifying matches using a 4-2-3-1 system, France coach Raymond Domenech has experimented with a new 4-3-3 formation in recent warm-up games.
It may seem a bit late to introduce a new way of playing just a month before the World Cup, but Domenech has belatedly realized that his team needs something to improve their disappointing form.
4-3-3 initially seemed successful in the 2-1 win over Costa Rica. But in the following match, France created little as they lost to China.

The new system appears to accommodate Franck Ribery, who has had success on the left side of the front three at his club side Bayern Munich.
However it doesn't suit two of Domenech midfielders: Yoann Gourcuff and Florent Malouda. Both are attack-minded players forced to tame their instincts as part of the central trio.
Ribery's form of late has been poor and unless he can raise his game for the opener against Uruguay, France's new system is likely to flounder around him.
Will Henry Play?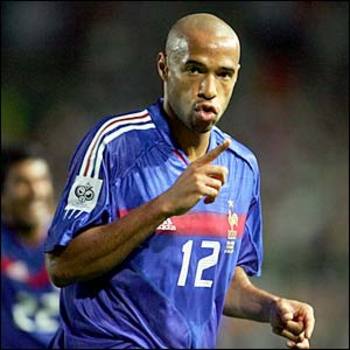 The other side of France's new front three is also an issue for Domenech.
So far, he appears to favor Lyon's Sidney Govou there.
However, Govou is often a frustrating figure who fails to impress in European or international competition.
The alternative to Govou is Thierry Henry, whose troubled season at Barcelona has seen him also slip out of Domenech's first team.
Nevertheless, Henry remains one of France's best strikers and his substitute appearances in the warm-up games have inevitably led to an improvement in France's play.
Inconsistent Uruguay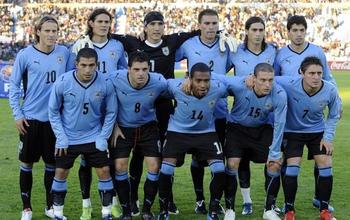 After 18 qualifying matches in the South American section, Uruguay's record finished at 6-6-6.
This is the side that followed a disappointing 1-1 draw at home to Venezuela by hammering Peru 6-0.
The team that battled hard to get a point away in Argentina, then disappointed with a draw at home to Ecuador.
In the World Cup, you only have three games to earn the points needed to qualify for the second round.
Uruguay needs to learn how to be consistent starting with the tough opening match against France.
Who Will Be Uruguay's Goalkeeper?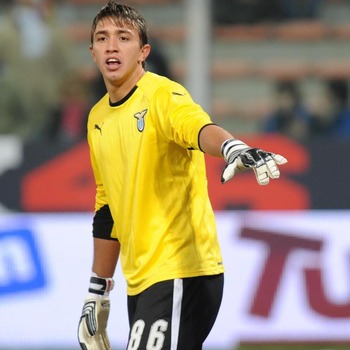 Uruguay coach Oscar Tabarez played four different goalkeepers during the qualifiers and the position is problematic.
Sebastian Viera was first choice until crucial errors against Brazil cost him the number one shirt and eventually his place in Tabarez's final 23.
Lazio goalkeeper Fernando Muslera has started Uruguay's most recent games, but could have done more to prevent Israel scoring in Uruguay's 4-1 win last month.
Tabarez's other options are the veteran Juan Castillo—whose nickname is The Wall—and Martin Silva—one of only two players on Uruguay's roster who plays in the domestic league.
Who to Watch: William Gallas (France)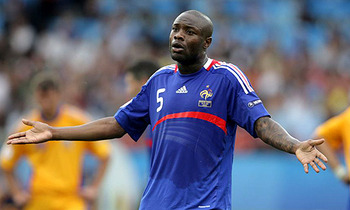 Despite numerous injury concerns in the build up to the tournament, France captain William Gallas will be fit to take his place in central defense.
His awareness and positional strength should ensure les Bleus are difficult to score against.
He is also a major threat at the other end of the pitch and will look to exploit Uruguay's goalkeeping frailty from set pieces.
Who to Watch: Yoann Gourcuff (France)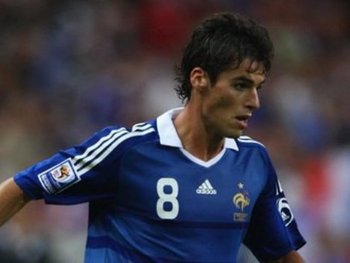 The Bordeaux midfielder has excelled under future France coach Laurent Blanc and was named French Player of the Year for 2009.
His eye for a pass and dead ball delivery was instrumental in Bordeaux's run to the quarterfinals of the Champions League.
If he can liberate himself from the strictures of Domenech's three-man midfield, he could become France's most creative force.
Who to Watch: Diego Forlan (Uruguay)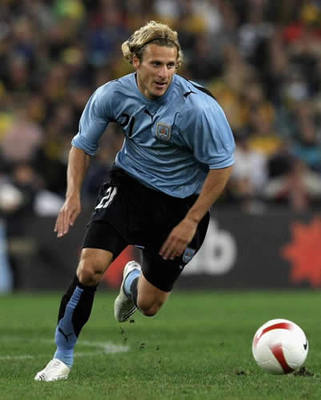 Two goals to win the UEFA Cup final for Atletico Madrid put the seal on another excellent season for the former Manchester United striker.
Forlan continued his goal-scoring form in Uruguay's recent friendly against Israel, bringing his international total to 24.
The 31-year old scored seven goals in qualifying, including a hat-trick against Peru.
Even if he is having a quiet game, France's defenders will have to keep their eye on this world class striker.
Who to Watch: Luis Suarez (Uruguay)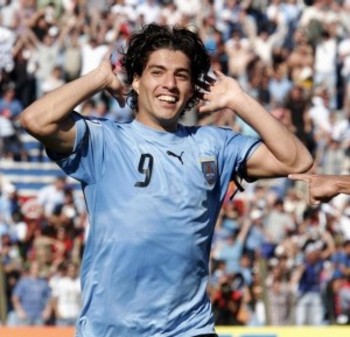 Forlan's strike partner is the young Ajax forward, Luis Suarez.
Despite being only 23-years old, Suarez is already captain of his club and has phenomenal scoring record in Holland, with 74 goals in 97 appearances.
He's not doing too badly for his country either, with 10 from 29 including five in qualifying.
Suarez is fast and loves to exploit the space on the wings, making him a perfect foil for poacher Forlan.
France vs. Uruguay: prediction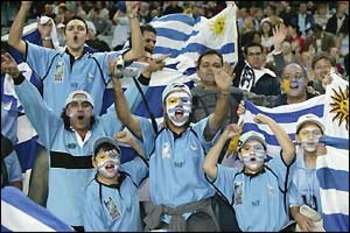 Our prediction: Draw
France will struggle going forward, but defend well. Uruguay will be exciting in attack, but sloppy at the back.
Either lots of goals or none at all.
Keep Reading