2010 MLB Draft Results: Five Winners and Five Losers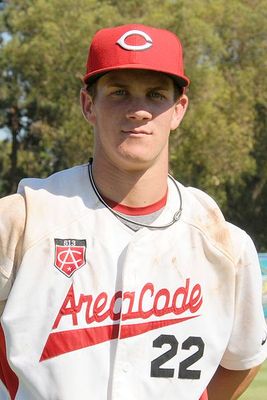 The Washington Nationals selected Bryce Harper as their second consecutive first overall pick in the MLB draft in an overwhelmingly obvious decision Monday.
Analysts, fans and followers predict Harper will be one of the best position players in the MLB. Within the next five years, he could be the best catcher since Joe Mauer.
Harper hype aside, who else has the potential to put up future All-Star numbers?
Who is likely to disappoint?
Here are a few predictions.
Winner: Washington Nationals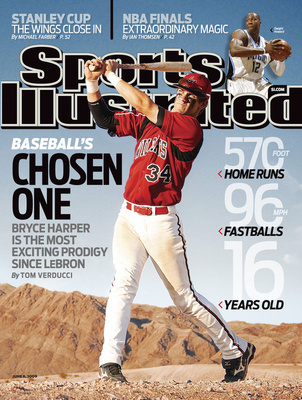 Ding, ding, ding! We have a winner!
The 2009 Baseball America High School Player of the Year, Harper is known for hitting towering home runs and throwing scorching fastballs. He will likely be a nightmare for any opposing team in the future.
Along with Stephen Strasburg, the 2009 first overall pick in the draft, Harper has the potential to reconstruct the last place Washington Nationals.
Young talent needs time to grow—we should not expect a Nationals playoff appearance just yet.
What we should expect is something like what happened to the mid-1980s New York Mets, who acquired Darryl Strawberry in 1980, and Dwight Gooden in 1982.
The Mets improved their franchise with both young and veteran talent, and eventually won the 1986 World Series. A Washington Nationals playoff run in the next five years would not be surprising.
Loser: Kansas City Royals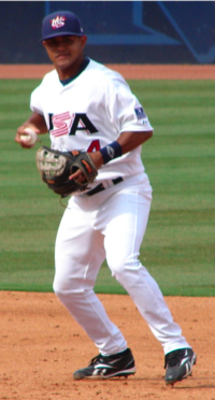 Speaking of low-on-the-totem-pole, let's look at the Kansas City Royals.
The Royals have been hovering around last place for years, so any improvement at any position will help.
The fourth overall pick in the 2010 draft, Cal State Fullerton's Christian Colon will join the Royals' system as a promising shortstop.
Although the Royals' current shortstop—Yuniesky Betancourt—is nothing to write home about, Christian Colon, at this point, cannot be considered much more than the next, say, Placido Polanco (as noted in the Kansas City Star Monday).
Colon did post good numbers at the plate last year (.352 batting average and 16 home runs), but scouting reports show he has a weak arm, anathema to a coach who desires a strong defense behind weak pitching.
The Royals could really use some new hitters, as their starters (especially ace Zach Greinke), have suffered greatly, due to the lack of run support.
Although Colon may turn out to be a good choice, a better choice (at least on paper) for the Royals would have been catcher Yasmani Grandal, a switch-hitting, defensively strong catcher, who went to the Cincinnati Reds.
Winner: Baltimore Orioles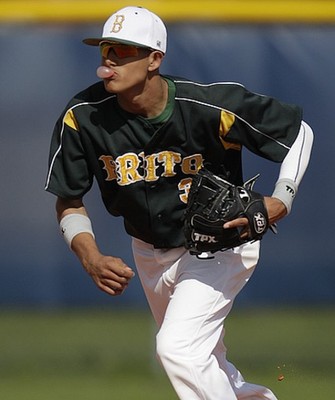 Picking the worst teams in baseball as the "winners" for this presentation might be considered a cop out, but not when the notoriously bad Baltimore Orioles select a real gem.
The third overall pick in the draft, shortstop Manny Machado will join the Orioles with the potential to be a future All-Star.
Machado put up huge numbers for his high school team— .639 batting average, 12 home runs, and 68 RBIs.
The Orioles' current shortstop is Cesar Izturis, a 30-year-old, average-at-best player. Machado could fill the shortstop or third base position quite easily within the next five years.
Loser: Chicago Cubs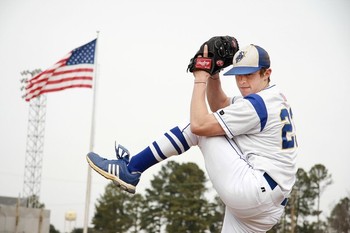 The Chicago Cubs have been an unfortunate team for decades, having seen promising players rise and fall (short) over the years.
In 1995, the Cubs selected Kerry Wood, the fourth overall pick in the draft. In 2001, they selected Mark Prior, second overall. Both Wood and Prior started out strong and promising, but, due to injuries, did not live up to their potentials as potential future Hall-of-Famers.
This year, the Cubs selected another pitcher—Hayden Simpson.
Although the Cubs do need more pitching (as starter Carlos Silva seems to be their only hope), Simpson is a surprising choice for the Chicago ballclub.
Simpson was a great Division II pitcher—he went 13-1 with a 1.81 ERA at Southern Arkansas University this year.
Although his numbers are good, Simpson will have to perform extremely well in the minors to even get on the radar within the next five years.
So, the Cubs get the "loser" denotation based solely on the obscurity of their choice. If Simpson turns out to be skilled in MLB, I will eat my words, along with a slice of Chicago deep dish.
Winner: Houston Astros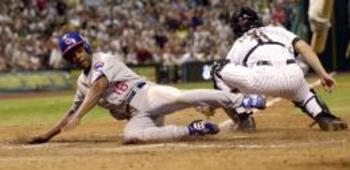 The Houston Astros are terrible this year—just ask Roy Oswalt. Near last in MLB in all of the major batting categories, the Astros need to start rebuilding their lineup.
Opting to lose Jose Valverde to free agency, the Astros picked up three first round draft picks—Delino DeShields Jr., Mike Foltynewicz, and Michael Kvasnicka.
DeShields is the 17-year-old son of former major leaguer Delino DeShields. He will likely play second base in the majors within five years.
Mike Foltynewicz, 18, is described as a hard-throwing right-hander.
Kvasnicka is a talented catcher for the Minnesota Golden Gophers.
For a team that needs help at every position, the three first round choices in DeShields, Foltynewicz, and Kvasnicka are good moves for the Astros.
Loser: Pittsburgh Pirates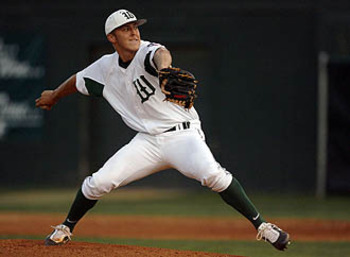 The Pittsburgh Pirates have been consistently floating between fourth and fifth place in the NL Central for years.
This year, they nabbed a pitcher as the second overall pick in the draft.
Big mistake?
We'll see.
Sure, history shows top-ten pitching prospects have been disappointing, but we're always looking for someone to skew statistics— to change history.
The Pirates' choice in Jameson Taillon is extremely risky. The 6-foot-6, four-pitch right-hander has a boatload of potential, but has a long road ahead of him.
Taillon may not even sign with the Pirates; he may instead go to Rice University.
Whether or not Taillon will be the next Josh Beckett or next big disappointment will have to be left to time and observance.
Winner: Los Angeles Angels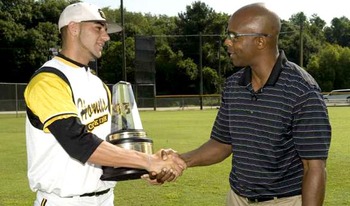 Like the Houston Astros, the Los Angeles Angels managed to acquire three of the first round draft picks.
The top pick of these three is Kaleb Cowart, the 18th overall pick who looks up to Chipper Jones.
Cowart hit .654 with 11 home runs, and 59 RBIs at his high school in Georgia this year
The Angels also drafted Cam Bedrosian, a high school right-hander whose dad, Steve, won the AL Cy Young Award in 1987.
In addition to Cowart and Bedrosian, the Angels drafted Chevy Clarke, a skilled high school outfielder.
The Angels are currently leading the AL West—their top draft picks will add to their young talent, or, if anything, will give them trading power.
Loser: New York Yankees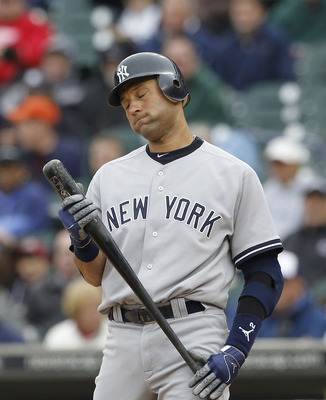 The New York Yankees were just too good last year—they won the World Series.
With the last pick in the first round of the draft, there is not much to think about.
So, the Yankees decided to go with a local high school talent, Cito Culver, a 17-year-old shortstop who is good at multiple sports, and who might go to college before entering MLB.
Culver batted .561 and hit nine home runs with 38 RBIs in his last high school season.
Although he is not as good as some of the higher draft picks, he may develop into a real gem at either the University of Maryland or in the Yankees' minor league system.
For now, however, he's just a name.
Winner: Cincinnati Reds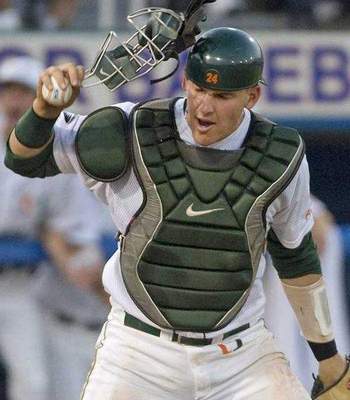 The Cincinnati Reds lucked out when, after 11 first-round picks were in the books, University of Miami's Yasmani Grandal was still available.
Grandal, a skilled catcher for the Hurricanes, is performing very well during his senior year—he is hitting .412 with 14 home runs and 56 RBIs.
The Reds' current catcher, Ramon Hernandez, is 34 and OK. Grandal would be a great replacement if he stays healthy.
Loser: Seattle Mariners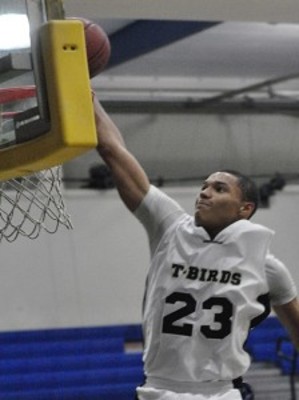 The Seattle Mariners are really struggling. They are fourth-to-last in MLB team batting.
The Mariners gave up their 18th pick to the Angels after signing free agent Chone Figgins, who has done little to help the Mariners.
Instead of getting a potentially strong hitter like Kaleb Cowart, the Mariners drafted a high school pitcher whose talents are split between basketball and baseball.
Taijuan Walker was a decent right-hander in high school—he finished the year 10-4 with a 1.77 ERA.
But the Mariners are 10th in MLB in pitching—their real weaknesses are at the plate.
The Mariners should have sought a higher pick, a strong hitter (perhaps the next Griffey).
Keep Reading