NCAA All-CInderella Tournament (Seeds 32-25)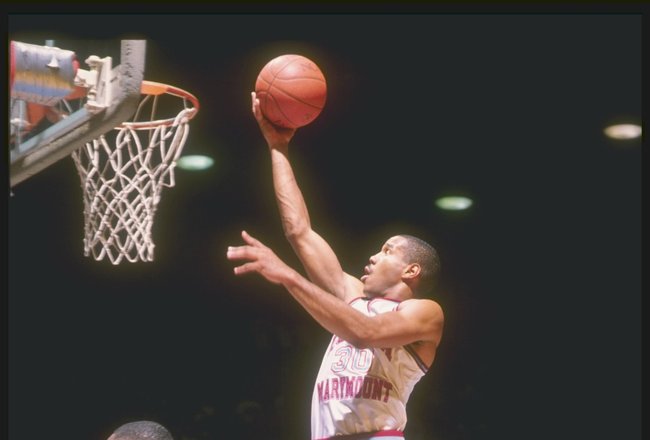 In this series I have created a mythical NCAA tournament featuring 32 teams that were the best "Cinderellas" since the tournament expanded to 64 teams in 1985. All the teams will be seeded one through 32, so teams that are in the same conference could face each other in the first round. Look for some early upsets - after all, this wouldn't be a "Cinderella" tournament without them!
Here's a look at seeds 32 through 25.
32. 1986 Cleveland State Vikings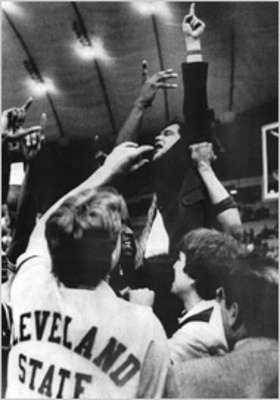 Original seed: 14.
They were led by a point guard who didn't play for his high school team. Their coach. Their best forward didn't receive a scholarship from any other Division I school. Their run was stopped by a center who would go on to become one of the all-time greats. But the best Cinderella story of all was their coach, who would lose his job because of a drug addiction but has been clean and sober for over fifteen years.
Photo by Darrin Cummings (Associated Press)
31. 1997 Chattanooga Mocs
Original Seed: 14
The other 14-seed to make this field, the Mocs were widely expected to meekly bow out in the first round to Georgia but nipped them in the first round then clubbed Illinois by double digits in the second round. Their star player, Johnny Taylor, used his newfound celebrity to become a first-round pick but their most famous player in history found stardom (and infamy?) in the NFL (Terrell Owens).
30. 1988 Richmond Spiders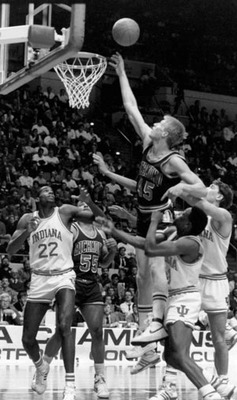 Original seed: 13
For the second time in this preview a team that victimized Indiana shows up. Four players scored in double figures to nip the Hoosiers in the first round but forward Peter Woolfolk carried the Spiders on his back against a Georgia Tech team that featured Dennis Scott and Brian Oliver to reach the round of 16. The Spiders were known for Cinderella stories - three years later they would become the first 15 seed to win a NCAA Tournament game.
29. 2006 Bradley Braves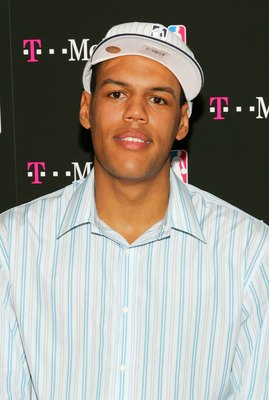 Original seed: 13
Their coach was the point guard on the 1986 Bradley team that featured Hersey Hawkins and reached the second round of the Big Dance. He took his charges one step further with victories over Kansas and Pittsburgh. Center Patrick O'Bryant used the tournament as a springboard toward lottery-pick status. TV watchers might remember that CBS abbreviated the score of the Bradley-Pittsburgh game to match the name of an A-List actor.
28. 1998 Valparaiso Crusaders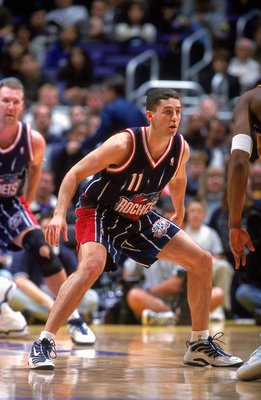 Original seed: 13
The play was called "Pacer" but may have reminded fans of the 1992 Duke-Kentucky finish. Had Jared Nuness' pass or Bryce Drew's shot been a hair off the Crusaders would have been another underdog that came up short. But they used the buzzer-beater over Ole Miss as momentum to knock off Florida State in the second round. Rhode Island (led by Lamar Odom) struck the gong at midnight in the round of 16 and show up later in this series.
27. 1999 Oklahoma Sooners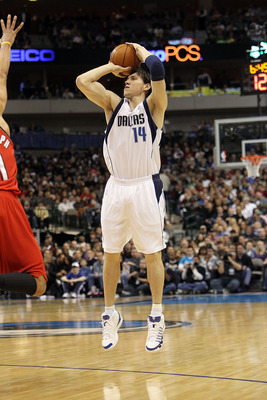 Original seed: 13
Before Kelvin Sampson became a pariah in the college basketball community he was known as a coach that returned the Sooners to glory after the Billy Tubbs era ended. This version featured Eduardo Najera and Ryan Humphrey and nipped Arizona before topping Charlotte by double digits in the second round. They were knocked out by Michigan State in a defensive struggle in the round of 16.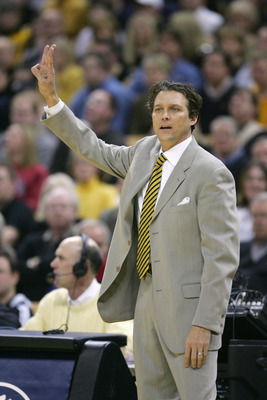 26. 2002 Missouri Tigers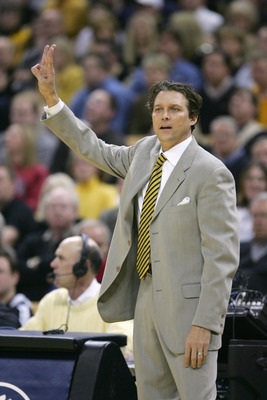 Original seed: 12
Another Big 12 team, another coach who fell from grace. Quin Snyder was part of the Coach K coaching tree and had been to three Final Fours as a player. He came within a game of becoming one of the few coaches to reach the hallowed ground as both a coach and a player but fell short against Big 12 nemesis Oklahoma in the Elite Eight.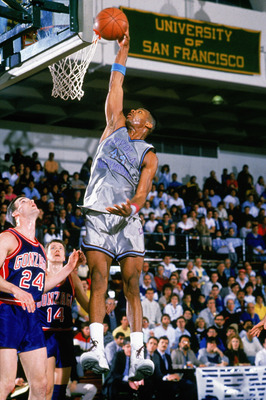 25. 1990 Loyola Marymount Lions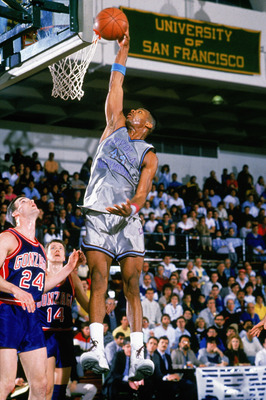 Original seed: 11
Because of the tragic death of their heart and soul they became the last team to receive an automatic bid without actually winning their conference tournament. Thanks to their over-caffeinated offense and a nation that loves an underdog the Lions ran New Mexico State and Michigan out of the gym. Alabama tried to play like the shot clock didn't exist, which wasn't a bad strategy, but their four-guard attack fended off the Tide before UNLV proved they were the only team in the field that could play helter-skelter better than Paul Westhead's bunch.
Keep Reading