2010 FIFA World Cup: Five Big Countries Missing From World Soccer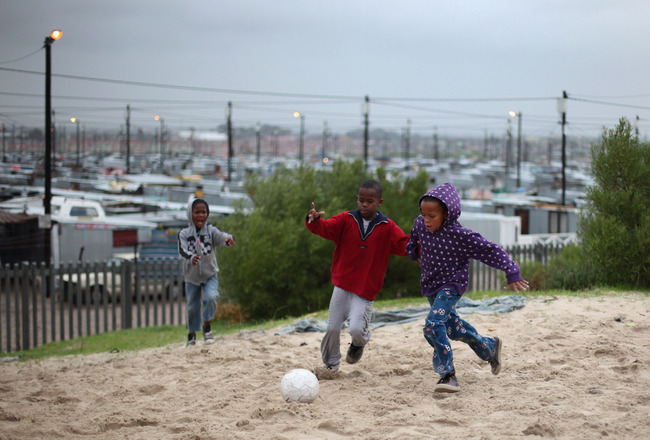 Soccer is arguably the biggest sport globally. Amost every country on the planet has registered internationally with global governing body FIFA. Countries from Brazil and Spain all the way to Guam and San Marino play international matches, with the pinnacle being the FIFA World Cup.
Some nations however aren't quite as good as they should be. There are some of the biggest countries around the world who haven't made much of a mark on soccer worldwide but may do soon in the future.
5. Indonesia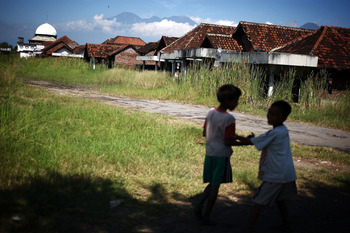 Indonesia are a developing country, with a developing infrastructure, a developing economy and a long road to full recovery still ahead from the 2004 tsunami. It is therefore lucky that they are only bidding to host a FIFA World Cup in 2022.
The country have very little to offer in the way of soccer talent and an all time high world ranking of 76th, which will need to change by the time 2022 comes around (if they win the rights to host the tournament).
With all due respect to the nation though, there is plenty of time for development before the competition, and more importantly, there are vast possibilities of what could happen to the nation after successfully hosting a tournament this prestigious.
4. Qatar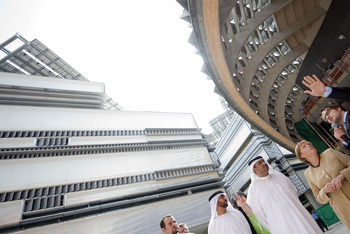 Now Qatar isn't exactly the biggest country in the world, it doesn't really have the largest population in the world and it hasn't particularly excelled at many other sports in comparison to other nations. So, why are they on this list?
There is one simple reason for their appearance. The 2022 FIFA World Cup.
Qatar have, like Indonesia, officially entered a bid to host the 2022 FIFA World Cup despite a lack of world class stadia and sadly, a lack of world class talent. Although a bid for the world cup does not hinge on talent within a team, Qatar will not want to go down in the history books as the worst performing home nation.
Luckily for them, time is on their side, as is current FIFA President, Sepp Blatter.
3. Canada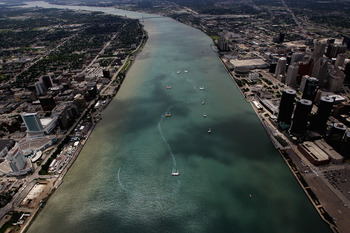 Canada have never been great at soccer, nor have they ever been awful. Reaching a high of 40th in the FIFA world rankings truly shows Canada at their best, while the low of 103rd is a solid representation of them at their worst. Having made only one world cup appearance, they are not considered much of a threat by most other teams. Arguably the best player of the current generation from Canada, Owen Hargreaves, chose to play for the England national team instead of Canada despite getting less playing time.
Although not considered much of a threat at current times, the growth of the game in USA, will no doubt have an impact on Canadian soccer, and before long they may appear in another World Cup. Until then they'll always have Ice Hockey.
2. China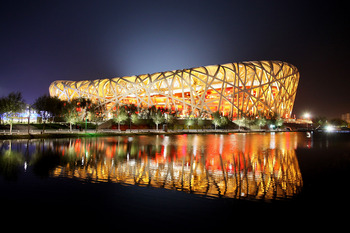 China have almost 20% of the world's population and 6.5% of the earth's area. On the other hand they, sadly, contribute quite little to world soccer. They have appeared in the World Cup just once, in Japan/South Korea 2002, in which they made a less than gracious exit in the first round, scoring no goals and conceding 9 in the process.
Only a few Chinese players can say they have played for slightly more competitive teams around the world, such as Zheng Zhi who spent a short amount of time at Charlton Athletic before moving on to Celtic.
The matter of fact is, China just aren't good enough for a country of their size and a lot of work will have to be done before they can be seen as a real force to be reckoned with.
1. India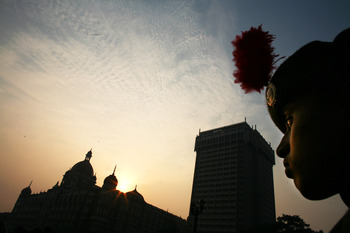 A country with a population of around 1 billion people should be able to find at least 11 players who are good enough to at least get to the FIFA World Cup right? .. wrong.
India's highest FIFA ranking came in February 1996 with them standing at 94th place, while more recently they dropped to an all time low of 165th. They have put themselves on a list of teams to never have qualified for the FIFA world cup, which is largely populated by much smaller countries with much smaller populations.
Give a small amount of credit to India though as they are still very much developing as a country, but how much longer will it be before they make their impact on world soccer?
Keep Reading