Magic Number Eights: The Top Kickers and Punters in the NFL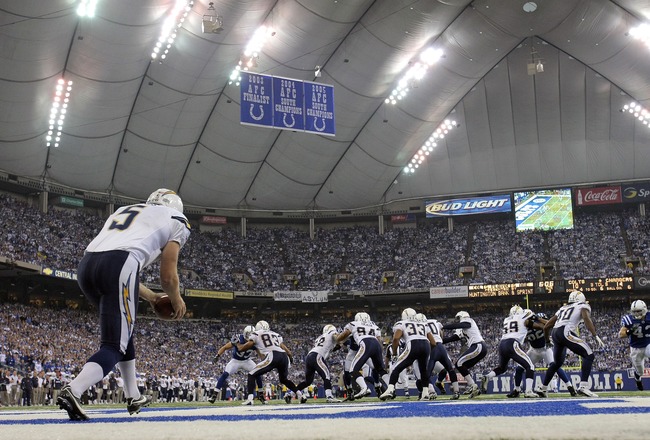 The kicker is the most make-or-break position in the NFL.
One kick could change your whole career, in a positive and negative way.
Guys like Adam Venateri, David Akers, and John Kasay have all been big names for many years because of their game-winning kicks.
The punter position is also important. A bad punt could turn around an entire game.
Kicker No. 4: David Akers, Philadelphia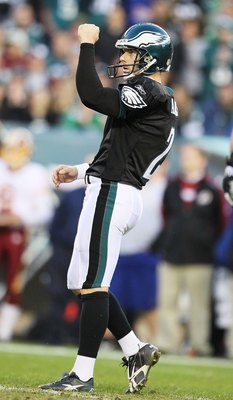 2009 Statistics: 37 FGA; 32 FGM; Long, 52.
Akers is starting to slow down, as he is not as dominant as he once was, but that still doesn't stop him from making my top four list.
When given the opportunity, Akers will make any crunch-time field goal week-in and week-out.
Kicker No. 3: Stephen Gostkowski, New England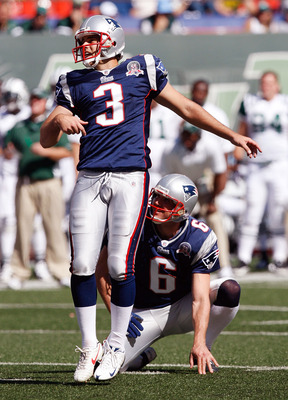 2009 Statistics: 31 FGA; 26 FGM; Long, 53.
The man who replaced multiple Super Bowl hero (Adam Vinateri) has been impressive during his four-year career.
He wasn't as productive as he was during the '08 season, but Gostkowski has shown enough potential to possibly be the top kicker in the NFL in a couple of years.
Kicker No. 2: Ryan Longwell, Minnesota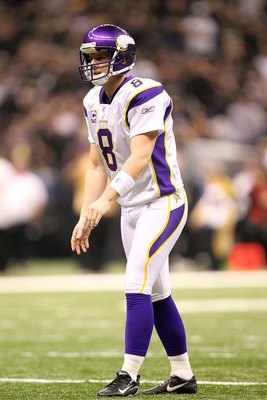 2009 Statistics: 28 FGA: 26 FGM; Long, 52.
Longwell has never gotten enough credit, he has been a big part of the Vikings success in recent years.
Kicker No. 1: Nate Kaeding, San Diego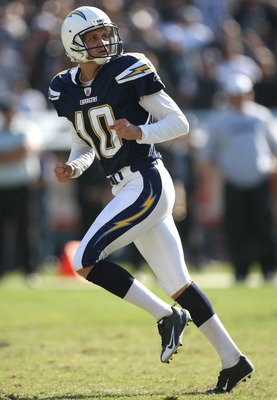 2009 Statistics: 35 FGA; 32 FGM; Long, 55.
Kaeding has splashed onto the scene as the top kicker in the NFL after another impressive season in 2009.
Punter No. 4: Brian Moorman, Buffalo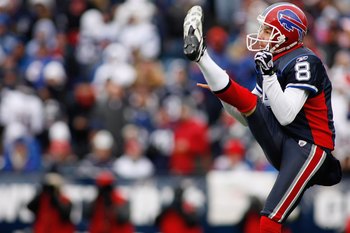 2009 Statistics: 90 Punts; 46.6 AVG.
A light in the darkness that is the Buffalo Bills, Moorman has found himself as the fourth best punter in the NFL.
He had the longest punt in '09 with 73 yards.
Punter No. 3: Dustin Colquitt, Kansas City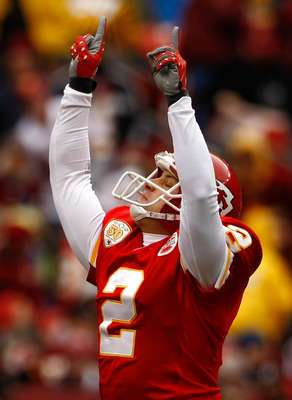 2009 Statistics: 96 Punts; 45.4 AVG.
After ranking second in punt yards during the 2009 season, the Kansas City Chiefs have found themselves a top-four punter in Colquitt.
Punter No. 2: Andy Lee, San Francisco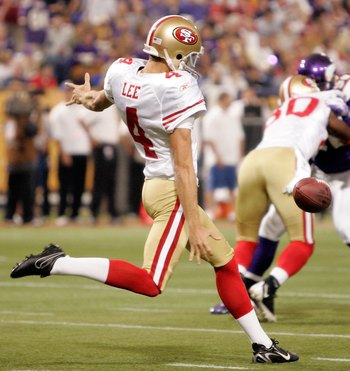 2009 Statistics: 99 Punts; 47.6 AVG.
After falling one punt shy of 100 attempts during one season, Andy Lee had another impressive year in 2009, coming just short of the best punter in the NFL.
Punter No. 1: Shane Lechler, Oakland
2009 Statistics: 96 Punts; 51.1 AVG.
Without a doubt, Lechler is the top punter in the NFL.
He ended 2009 with a league-leading 4,909 yards punting and an average of 51.1 yards per punt.
Next Stop: Return Men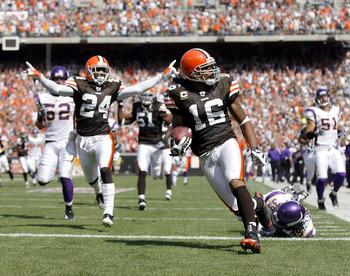 Check out my final ranking in my "Magic Number Eights," series, Return Men!
http://bleacherreport.com/articles/403600-magic-number-eights-nfls-top-return-men?just_published=1#page/1
Keep Reading