Kansas City Chiefs 2010: Top Five Defensive Players To Watch For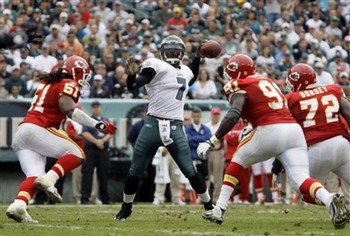 The Kansas City Chiefs possessed one of the most dominating defensive units during the decade of the 90's. Since that time, this unit has become statistically one of the worst defenses in the history of the NFL. After making the switch to a 3-4 defense last season following many years of using a 4-3 defensive scheme, KC hopes to build on and develop the many high round draft picks from recent years and become the once proud defensive unit that this organization was built around.
5. Glenn Dorsey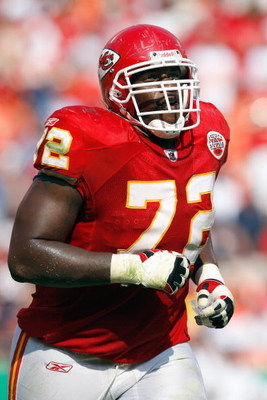 The former 2008 first round draft pick of the Chiefs is destined to have a big season this year for the men in red. He has marginally improved from his rookie season to his sophomore season last year, and Coach Todd Haley was quoted as saying the Dorsey is "light-years ahead of where he was last year as far as conditioning is concerned." Let's hope that this translates on this field this year as Dorsey can live up to his hype and prove that he was not just another wasted pick on defense for KC.
4. Tamba Hali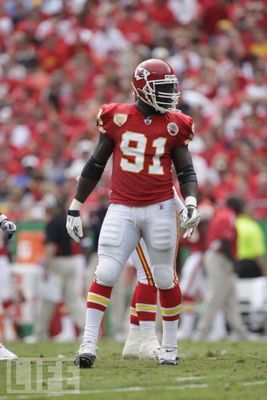 Hali should be a very excited player to watch this season, and is easily the most proven and best pass rusher that the team possesses heading into the 2010 season. Many say that he resurrected his career last year by making the transition to an outside linebacker in the 3-4 defense, and the stats would point that way as well. He had a career high with tackles and sacks last season, registering 62 and 8.5 respectively, and with one year in the 3-4 under his belt, he looks to continue to improve and pad these stats.
3. Eric Berry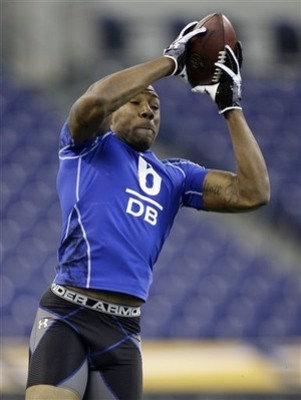 Many would probably have Mr. Berry higher than No. 3 on this list, but I have him here strictly because he has yet to play a down yet in the NFL. Berry has arguably the most hype ever of any Chiefs defensive player that the organization has drafted since the likes of Derrick Thomas in 1989. He is known to have amazing ball-hawking skills, while he can also be a shutdown corner and is said to be excellent against the run. Many, including myself, believe that this kid will be something special when he puts on the Chiefs uniform this fall, and if he lives up to his hype, he could be one of the best safeties to ever play the game.
2. Derrick Johnson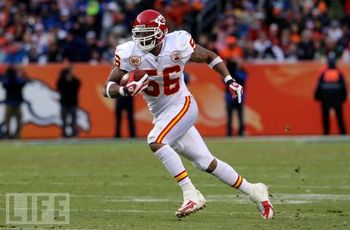 Another former first round pick on the defensive side of the ball, Johnson has yet to live up to his first round potential, but many think that this will be the year. DJ, like fellow teammate Dwayne Bowe, has had issues with being a consistent player at his inside linebacker position, and this is more than likely the main reason why KC head coach Todd Haley had Johnson listed as a backup linebacker for much of the season. Johnson still has a ton of talent, and once he unlocks much of this talent, he could be much needed playmaker in the middle of the Chiefs' defense.
1. Brandon Flowers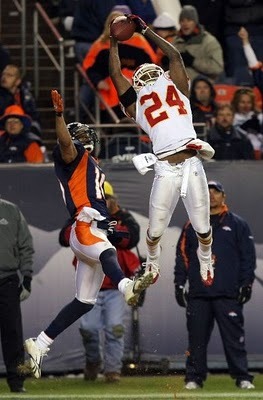 Flowers is hands down one of the most underrated cornerbacks in the game today. He probably doesn't get as much credit because he has been a part of one of the worst defenses in the league during the last two seasons. However, that should change some this season with the continued development of the young Kansas City front seven and the addition of Eric Berry at safety. Flowers will have more talent around him, and we will be able to see him freed up more and make more plays in space, which is his forte.
Keep Reading

Kansas City Chiefs: Like this team?