Ranking MLB's Top 10 Position Players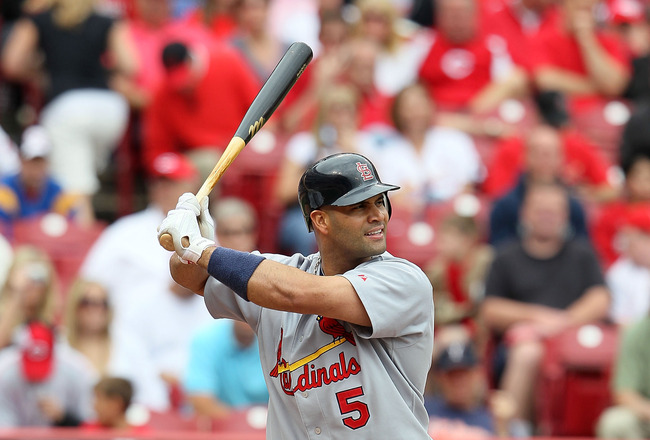 There's always debate on who the best ball players are in MLB today. But many people start agonizing over statistics, championships, injuries, and potential when discussing the best players in the league.
However, those of us who truly love and know the game of baseball can feel who the truly special players of the game really are.
It's not always about statistics and championships. A truly great player dazzles the crowd simply by doing what he does best.
Albert Pujols (above) definitely fits the criteria of a special ball player.
10. Kevin Youkilis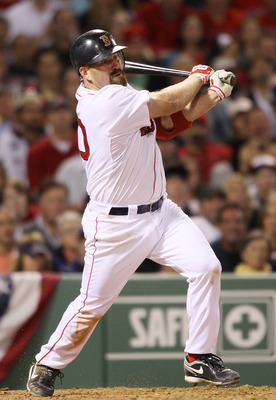 You can talk about Ted Williams, the Yaz, Fisk, Manny Ramirez, and Big Papi all you want. But when you talk Red Sox greats, you have to mention Kevin Youkilis in all your discussions.
The Sox would truly be nowhere without this hard-nosed, blue-collar superstar in the heart of their tough lineup. He is the definition of Red Sox baseball, and his toughness epitomizes the entire legacy of the Boston Red Sox.
Not to mention he is a tremendous fielder who has a pretty little ring on his finger.
Mark Teixeira and Justin Morneau have better numbers overall, but Youkilis has that quality and swagger that come with being a great player.
9. Evan Longoria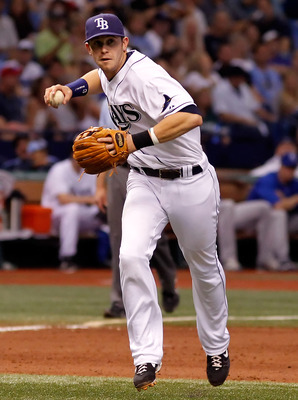 In the first two playoff at-bats of his career, Evan Longoria knocked the ball out of the park and played a huge role in Tampa Bay's 2008 World Series run.
In a couple of years we'll be talking about him as the greatest player to ever put on a Rays uniform. In a few more years we will be talking about him as one of the greatest third basemen in baseball history.
8. Chase Utley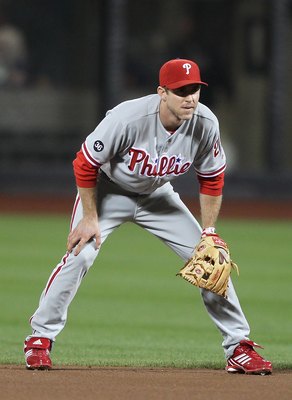 Great fielder, tremendous hitter, and an awesome baseball player.
In my opinion, this guy should have been the World Series MVP in 2009, even though the Phillies didn't win it. Cliff Lee dominated the Yankees in the 2009 World Series, and Chase Utley dominated Yankee pitching like it was his job to do so.
7. Derek Jeter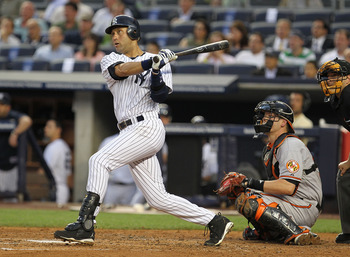 As a Yankee fan, I would be willing to fight you do the death on this one.
A few years back we were talking about Alex Rodriguez, Nomar Garciaparra, and Derek Jeter as the three premier shortstops in the American League.
Well, A-Rod is playing third base, Garciaparra is a broadcaster for ESPN, and Jeter is still putting up incredible numbers at 36 years of age and at the toughest position in baseball.
He is the Yankees' all-time hits leader and holds the record for most career hits as a shortstop. He has five championships under his belt and has missed the playoffs once in his entire career.
He will get 3,000 hits and has constantly dismissed rumors, controversies, and criticisms by just simply winning.
And how many people can call themselves the captain of the most celebrated franchise in sports history?
6. Ichiro Suzuki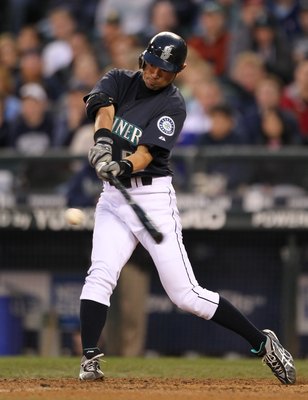 Imagine what he could have accomplished if he played all his years in MLB. Ichiro was the MVP of baseball in his rookie year and continues to dazzle fans everywhere and can simply do it in a number of ways.
He can do whatever he wants when he's at bat and will forever be considered one of the most feared leadoff hitters of all time.
5. Ryan Howard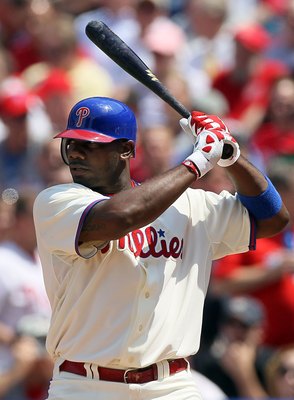 He's been to the World Series twice in his young career already. In 2006, he had a monster MVP season, leading the league with 58 homers and 149 RBIs. He is the premiere slugger of the league today and has carried the Phillies on his back to two straight National League Championships.
4. Hanley Ramirez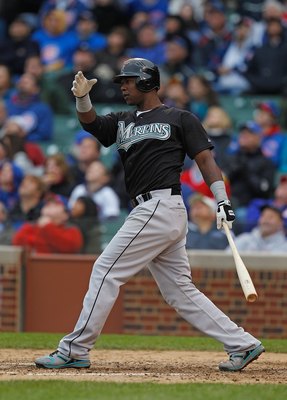 Rookie of the Year in 2006 and Hanley Ramirez is getting better with every season in the majors. The lack of supporting cast has given this young superstar little to work with but Hanley is still the premiere shortstop in the MLB.
3. Alex Rodriguez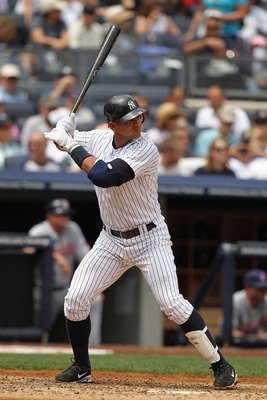 Alex Rodriguez, or just simply "A-rod" has been dominating the league ever since he came up with the Seattle Mariners. He has the most MVPs amongst active players with 3 and has been the most consistent slugger this league has ever seen, belting 30 homers and 100 RBIs in 13 consecutive seasons. His career numbers speak for himself and ever since his postseason heroics for the Yankees last year, critics have had little to complain about.
2. Joe Mauer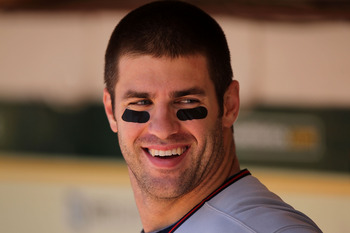 Three batting titles as a catcher in the American League, no catcher in the American league has ever one more than one batting title in the history of the league. In twenty years we will be talking about Joe Mauer as one of the greatest catchers in baseball history. Not to mention he is a tremendous defensive catcher for his hometown team the Minnesota Twins.
1. Albert Pujols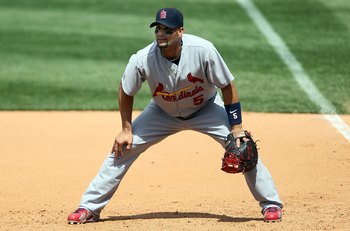 What else can I say about Albert Pujols. Ever since he bust upon the scene in 2001, he has been considered one of the best hitters in the league. Today, he is considered the best hitter in the game. Some say he is a machine; some say he takes steroids; some say that he is the re-encarnation of Joe Dimaggio. But one thing is for sure, the guy can definitely hit. Three MVPs, tied with the most amongst active players, 9 straight seasons with 30 homers and 100 RBIs, and already has a ring on his finger. He is a gold glove first baseman as well. Not to mention, he is only 30 years old, so we can look forward to more great things from Albert Pujols. But for now, lets just enjoy watching the best player of our generation.
Keep Reading