Put Me In, Coach: Nine Major Leaguers Deserving of an All-Star Start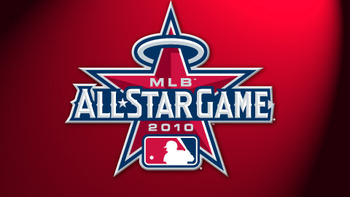 In less than one month, on July 4, Major League Baseball will announce the starters for the annual All-Star Game in Anaheim. Voting from the fans has taken place, which leads to many fan favorites starting the game. However, the starters of the All-Star game should be the absolute best that the league has to offer.
Here is a list of nine players who should get an additional look, as well as some more votes, before the rosters get finalized.
# 9 - Adrian Beltre, Boston Red Sox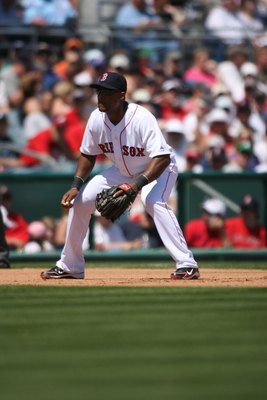 Any position that is going to include Evan Longoria and Alex Rodriguez isn't going to be fair. However, it is another third basemen in the AL East that needs some recognition. Beltre is fourth in voting, behind Longoria, Rodriguez, and Texas's Michael Young.
Beltre had a slow start, but has been rolling for the rest of the season. His .333 batting average and 40 RBIs are both in the top ten in the American League. Beltre, even with better stats, would be a long shot to win the starting nod at third in the AL.
# 8 - Corey Hart, Millwaukee Brewers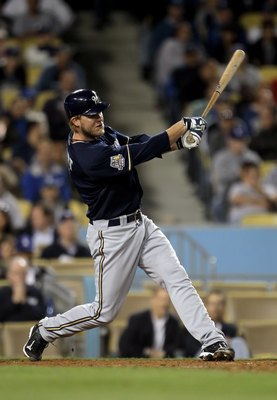 This argument is a bit of a stretch, mainly because there is no voting system for a designated hitter in the NL. Hart isn't even a blip on the radar in the outfield voting, but Hart has swung an incredibly hot bat.
Hart started very slow, but has been a man possessed with a bat lately. Hart has 14 HRs, tied for fourth in the majors. If nothing else, Hart could get an invite to the Home Run Derby.
# 7 - Shin-Soo Choo, Cleveland Indians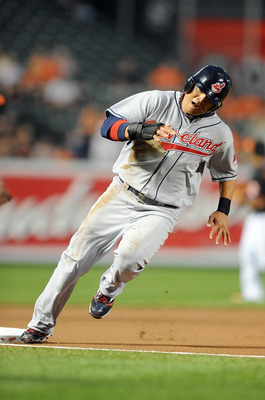 The Indians's hopes for a successful season have long since broken down, but Choo continues to chug along.
Choo is nowhere to be seen in the top fifteen AL outfielders, despite his .283 average, eight home runs, and 28 RBIs. Choo either leads or is close to leading in nearly every offensive category in Cleveland. A case could be made that Choo is keeping the Indians from historic lows this season all by himself.
Choo will likely get invited to the game as the lone Indian representative. There are few other choices.
# 6 - Jason Heyward, Atlanta Braves
Sure, it is rare for a rookie to start an All-Star Game. The last MLB rookie to start in the Mid-Summer Classic was Hideki Matsui in 2003. Not since Sandy Alomar, Jr. in 1990 has a "true" rookie started.
Heyward has been a lightning rod for the Braves, jolting them back to the top of the National League East, a spot that has eluded them during the past few summers. With the retirement of Ken Griffey, Jr. this season, baseball is in the need for a new guy to call "The Kid". Heyward fits the bill.
Currently at fifth in voting among NL outfielders, Heyward is only roughly 50,000 votes away from a starting spot. Voters may be reluctant to push a rookie into that spot, but as Heyward continues to come through, it is hard to keep him away from the spot that he has earned.
# 5 - Brandon Phillips, Cincinnati Reds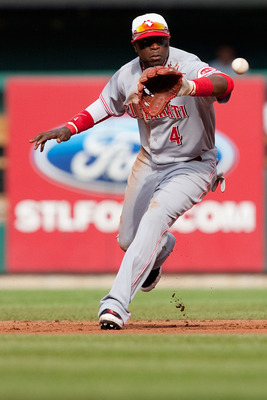 If Brandon Phillips played in a larger market or on a better team, Phillips would be a well-known second basemen. Instead, the spot in the National League is a Chase Utley world, while everyone else just lives in it.
Utley leads the National League in votes currently, with over 1.1 million votes. Phillips, meanwhile, is not even in the top five in the position. The .285 average, seven home runs and 20 RBIs are one of the offensive reasons why the Reds are the surprise team in the National League this season.
Phillips should garner more respect; when the fifth-place man, Kelly Johnson, has only 213,000 votes, and Phillips is below that, there is a problem.
# 4 - Vernon Wells, Toronto Blue Jays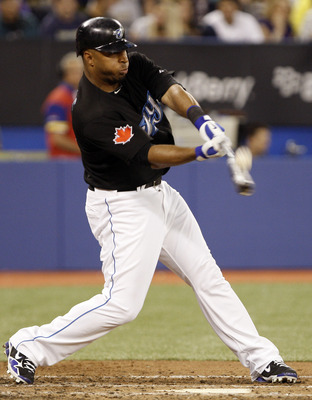 It would certainly be a bit disheartening for some if a player from Toronto was awarded an All-Star Game start on the Fourth of July, but if there is one Blue Jay that deserves it, it is Vernon Wells. Wells started the All-Star Game in 2006; no other Blue Jay position player has started since.
The Blue Jays refuse to go away so far this season, and Wells has helped lead the charge. The 14 HRs and 36 RBIs that Wells has amassed speak for themselves, but should not translate to tenth-place in AL outfielder voting. With over 323,000 votes, Wells looks up at six other outfielders, including all three Yankee outfielders, before seeing the three men that would represent the AL: Ichiro, Nelson Cruz, and Carl Crawford.
Wells should be there in Anaheim when all is said and done, but Wells needs to be closer to the start than he is now.
# 3 - Miguel Cabrera, Detroit Tigers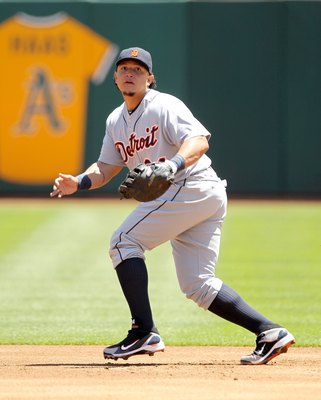 This isn't really a pick of someone that is a diamond in the rough. Everyone knows who Miguel Cabrera is, but he would not be starting if voting ended today. Right now Cabrera is third among first basemen, trailing Mark Teixeira and Justin Morneau. While that is great company to be in, Cabrera is a serious candidate for the Triple Crown this year.
Cabrera has just over 400,000 votes, but trails Teixeira by over 200,000 votes for the starting nod right now. While I'm sure Cabrera already has booked a hotel in California for July, the honor of starting the game should be given to a man that may end up setting history be season's end.
# 2 - Rod Barajas, New York Mets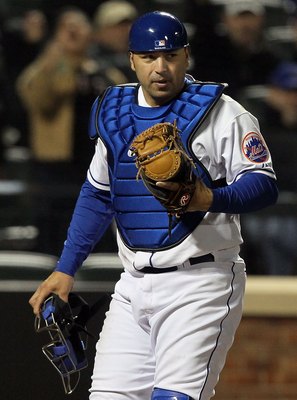 He is certainly not a big name at catcher for the National League, where the last names of Molina, McCann, and Martin reign supreme. Barajas is nowhere to be seen in the top five vote getters in the National League catcher race. Rod deserves it, though.
Barajas leads all catchers, regardless of the league, in home runs and runs batted in, while also stabilizing the Mets' pitching staff this year. While he may not keep the offense up all year long, Barajas deserves a nod and could bring back an All-Star bid to the Mets' catchers. A Met catcher went to the Mid-Summer Classic every year but once from 1996 to 2006.
# 1 - Casey McGehee, Millwaukee Brewers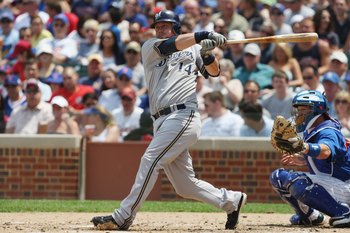 How is this guy not starting? Millwaukee isn't a major market. He is currently third in voting behind the Mets' David Wright and Placido Polanco from the Phillies, who leads the voting with over a half million votes.
The Brewers may not be winning too much lately, but, if not for Casey being at the bat, Millwaukee would be nowhere close to striking distance in the NL Central. His nine home runs and 42 RBIs have solidified the Brewers potent offense, along with Prince Fielder, Ryan Braun, and Hart.
Keep Reading