2010 MLB Draft: Where are the Houston Astros' Past Decade of Top Picks?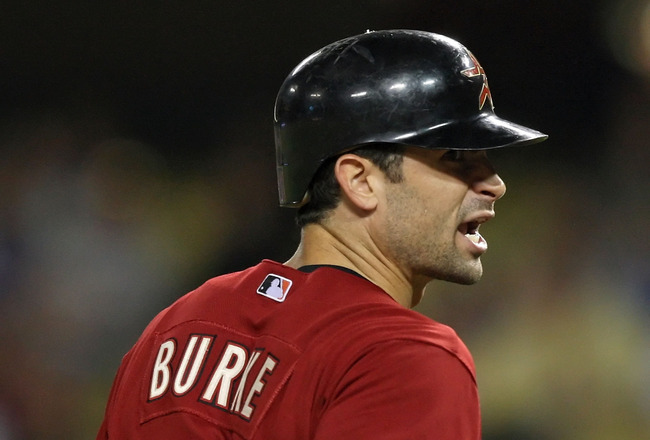 With the 2010 Major League Baseball Draft just around the corner—as coverage and picks begin Monday, June 7—it's time to take a look back at Houston's history of draft choices and where the future Astros are today.
Today's slideshow will focus on the team's top picks over the past decade, leaving us with 10 names and 10 futures—beginning with the Astros first round pick in the 2000 amateur draft.
Some names will ring a tune of familiarity while others may sound completely off-the-wall (and those players very well may no longer be playing the game), but one thing is certain: Houston must cash in when the 2010 draft begins tomorrow evening, as the Astros will be picking three first round selections.
Let's begin by looking back to 2000, and we'll take it from there to tomorrow's major draft day…
2000: Robert Stiehl, RHP (1st Round)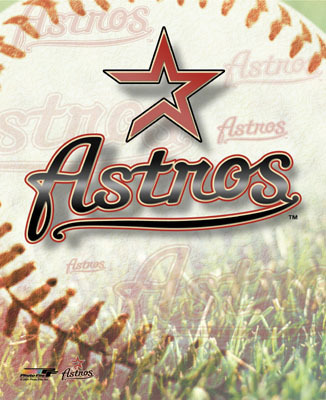 In the 2000 MLB Draft, the Houston Astros used their first round pick (No. 27 overall) on a right-handed pitcher named Robert Stiehl.
Apparently, Stiehl didn't end up lasting long as a baseball player, and his final season with Houston's Double-A affiliate—the Corpus Christi Hooks in 2007—saw his ERA skyrocket to 7.47 through 10 games before he was finally released.
Now? He's out of baseball, and I honestly have no clue as to what he's currently doing today or if he's still even involved in America's Pastime.
Sadly, I couldn't even find a photo of Stiehl.
[Photo Courtesy of Google Images Search]
2001: Chris Burke, SS (First Round)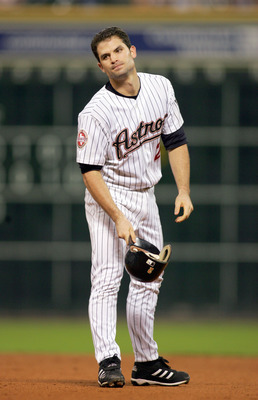 Chris Burke was selected by the Houston Astros in the first round (No. 10 overall) of the 2001 MLB Draft, as the young shortstop came with a load of praise and was heralded as a future infielder in the pros.
And for a while there, it seemed like the scouts were right.
But after struggling through the 2006 season, Burke was traded on December 14, 2007—along with Chad Qualls and Juan Gutierrez—to the Arizona Diamondbacks in exchange for Jose Valverde.
Now? Burke spent a short amount of time with the San Diego Padres in April of last season before signing a minor-league contract with the Atlanta Braves in June 2009; he is currently a part of the Cincinnati Reds organization.
This season, Burke is back in his hometown as a member of the Louisville Bats—the Reds' Triple-A affiliate—and is batting .231 with 12 steals, three triples, three doubles, and three home runs.
2002: Derick Grigsby, RHP (First Round)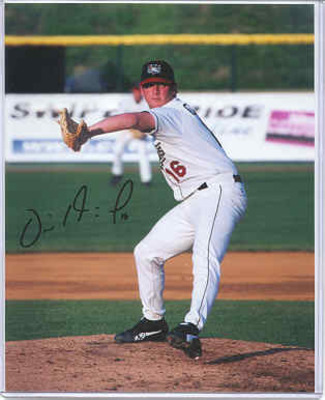 In the 2002 MLB Draft, the Houston Astros again went with a pitcher—selecting right-hander Derick Grigsby in the first round (No. 29 overall).
Grigsby spent two seasons in the minors before leaving baseball in 2005 while battling depression.
Now? Grigsby is no longer playing baseball, and I'm really not sure what he's currently doing.
[Photo Courtesy of Google Images Search]
2003: Jason Hirsh, RHP (Second Round)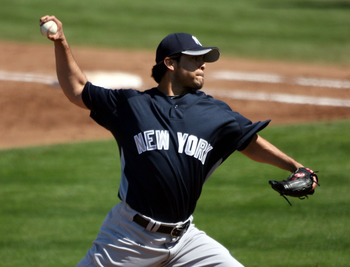 Jason Hirsh, yet another right-handed pitcher chosen by Houston as their top pick in the amateur draft, was picked by the Astros in the second round of the 2003 MLB Draft.
After spending four seasons in Houston's minor league system, Hirsch was traded to the Colorado Rockies in 2007—where he spent two-plus years with the team's Triple-A affiliate, the Colorado Spring Sky Sox.
Now? Hirsch was sent to the New York Yankees organization in 2009, and he's currently still playing for the New York's Triple-A affiliate, the Scranton/Wilkes-Barre Yankees.
Through 11 games (nine starts) in 2010, Hirsch is 4-5 with a 4.42 ERA and 36 strikeouts.
2004: Hunter Pence, OF (Second Round)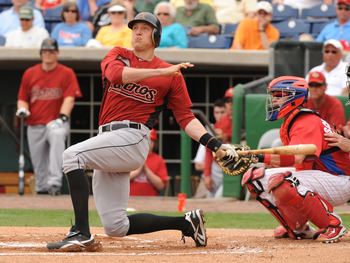 The Houston Astros used their 2004 MLB Draft top pick on Hunter Pence, selecting the young outfielder in the second round.
Pence broke into the majors on April 28, 2007, and he made an immediate impact on a team in desperate need of an offensive push.
Three seasons later, Pence still appears to be the answer—at least in terms of rebuilding a new team around him and a handful of other stars.
Now? Pence remains a member of the Houston Astros, and is the team's starting right fielder on a consistent basis.
In 2010, Pence is batting .277 (though 54 games) with nine home runs, seven doubles, and a triple.
2005: Brian Bogusevic, LHP (First Round)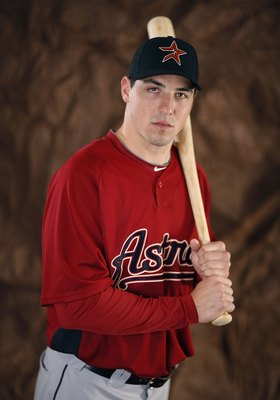 In the 2005 MLB Draft, the Houston Astros again chose to search for future potential on the mound—taking lefty Brian Bogusevic in the first round (No. 24 overall).
Little did they know, he'd end up being too good with the bat to leave in the bullpen; as the pitcher-turned-outfielder is well on his way to the majors—and he'll likely be a member of the Astros next season when Houston's 2011 campaign begins.
Now? Bogusevic is a member of the Round Rock Express, Houston Astros' Triple-A affiliate, playing right field as an everyday starter in the outfield.
Bogusevic is also a part of Houston's 40-man MLB roster—batting .297 in 2010 with Round Rock (garnering 13 doubles, six home runs, and two triples).
2006: Max Sapp, C (First Round)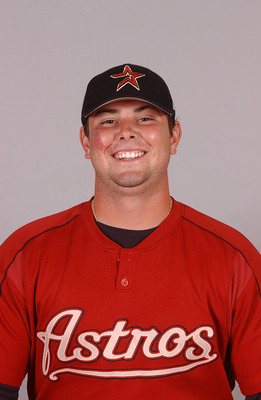 Max Sapp, a highly regarded catcher out of Bishop Moore High School in Orlando, Florida, was taken by the Houston Astros in the first round (No. 23 overall) of the 2006 MLB Draft.
Unfortunately, Sapp was another Houston first round dud.
After spending three seasons with the Astros' minor league affiliates, Sapp was finally let go after posting poor numbers in his first few years in the system.
Batting just .224 through three seasons in A-Ball, Sapp just couldn't make the cut as a professional baseball player.
Now? Sapp was recently released by Houston Astros in May 2010, and sadly he nearly died following the 2008 season due to a major battle with meningitis.
Sapp is still battling the disease to this day, and is unable to continue playing baseball due to the illness.
[Photo Courtesy of Google Images Search]
2007: Derek Dietrich, 3B (Third Round)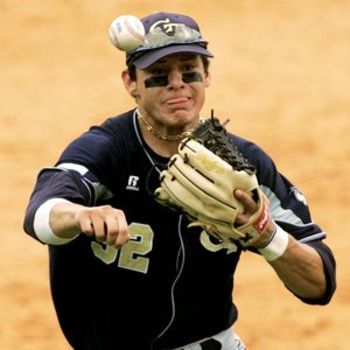 In the 2007 MLB Draft, Houston's top pick came in the third round—as the Astros selected third baseman Derek Dietrich.
However, he elected to enroll at Georgia Tech instead as the Astros were unable to sign Dietrich before the August 15 deadline.
Now? As of the 2009-10 school year, Dietrich is still a student-athlete at Georgia Tech, where he currently plays shortstop for the team.
And the latest news regarding the former Houston Astros draft choice has his once again highly touted entering the 2010 MLB Draft.
Dietrich batted .352 in 2010 at Georgia Tech with 16 home runs, 15 doubles, and three triples; he batted .332 as a freshman in 2008 and .311 as a sophomore in 2009.
[Photo Courtesy of Google Images Search]
2008: Jason Castro, C (First Round)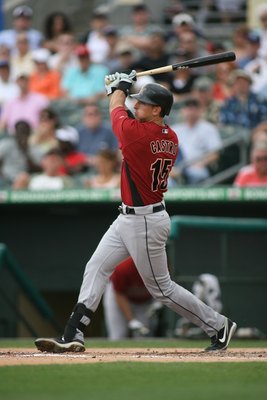 Jason Castro, an absolute up-and-comer, was selected by the Houston Astros in the first round (No. 10 overall) of the 2008 MLB Draft with hopes he could be a future backstop in the majors.
Looks like the scouts were right on this one, as Castro appears to be ready to make the jump to MLB very soon.
Now? Castro is currently one of the star players on the Round Rock Express, the Houston Astros' Triple-A affiliate, as the team's No. 1 catcher.
Castro is batting .279 through 46 games in 2010, and he will likely be called-up to the majors at some point and time this season.
2009: Jiovanni Mier, SS (First Round)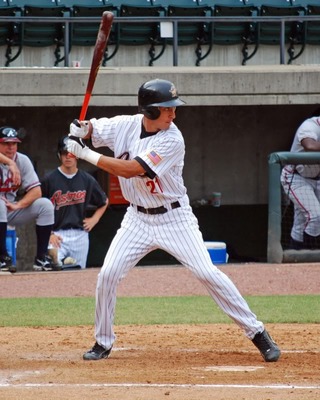 In the 2009 MLB Draft, the Houston Astros picked shortstop Jiovanni Mier in the first round (No. 21 overall).
And thus far, it's really hard to tell how Mier's selection will pan out.
Now? Mier is currently a member of the Lexington Legends, the Houston Astros' Low-A affiliate.
As a rookie, Mier batted .276 (through 51 games) with seven home runs, seven doubles, and six triples.
In 2010, Mier is batting .208 through 51 games at shortstop with Lexington—along with 10 doubles and five stolen bases.
[Photo Courtesy of Google Images Search]
2010 First Round Picks: No. 8, No. 19, and No. 33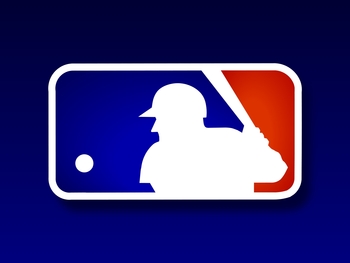 What will 2010 bring? One thing is certain: a trio of first round picks.
For the first time since 1994, the Houston Astros will be getting three first round selections in the MLB Draft.
Who Houston chooses, however—and how the players they draft develop—is a completely different story.
The names of Astros' future stars may very well be heading Houston's way in this summer's draft—which begins on Monday, June 7, and runs through Wednesday, June 9.
And I'd look for the Astros to be focusing on drafting some quality pitchers as Houston aims to revamp and reignite their minor league system.
That begins, and ends of course, with selecting quality players.
Starting tomorrow evening, the Astros will get an opportunity to select three new players to join their organization: drafting at No. 8, No. 19, and No. 33 in Monday's first round.
Let's hope the 2010 MLB Draft brings good fortunes and insightful picks as Houston looks to rebuild for the future of Astros baseball…
[Photo Courtesy of Google Images Search]
*****
Denton Ramsey may be reached via email at denton.ramsey@gmail.com
Keep Reading

Houston Astros: Like this team?