2008 Running Back Class: Where Are They Now?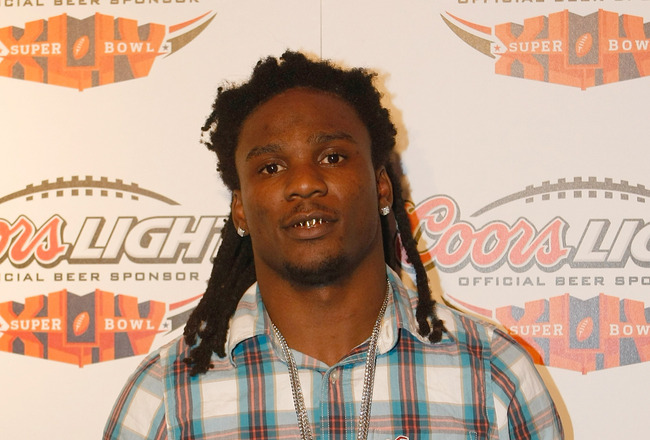 On offense, one of the most important positions is the running back. The running back is the backbone of a team. A good running back can single-handedly demoralize a defense.
The 2008 running back class was considered the best there ever was—especially when you consider all the talent that was in it.
Many of these players have become leaders for their teams.
In this class, heroes were born and stars burnt out. At times we were amazed, and at times we were disappointed.
Let's take a look at how these players have performed in their first two years in the league.
Darren McFadden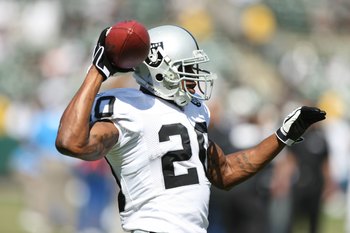 Most people had Darren McFadden at the top of their boards for running back.
When draft day finally came, the Raiders picked him up with the fourth overall pick. He was a great college back and lit up the combine.
McFadden came into the league with huge expectations.
During his rookie year, he only started five games but finished the season with 113 carries for 499 yards. He averaged 4.4 yards a carry and had four touchdowns.
McFadden had a decent rookie year, but the Raiders were expecting more from him. McFadden may have been plagued by injuries and the Raiders didn't have the best O-line, but his rookie year did show some other important things.
In McFadden's rookie year, he didn't seem to have the speed he had when in college. Maybe it's the same with Reggie Bush, but he doesn't seem to be able to beat defenders to the outside.
Also, he fumbled five times his rookie year (three of which he lost)—not a lot but enough in comparison to his production.
Like most people, I was hoping that he would bounce back in his sophomore season, but nothing changed. In his second season, he only started 7 games and put up 3.4 yards per carry.
Now you could blame the Raiders for his lack of production, but the Raiders' other running backs, while getting around the same amount of carries, both posted better yards per carries and had more touchdowns.
Obviously there's a problem with McFadden.
After all his hype coming out of college and his high draft pick, he is soon to be labeled a bust. Maybe he needs a change of scenery, but McFadden has not lived up to expectations.
Rating: D
Jonathan Stewart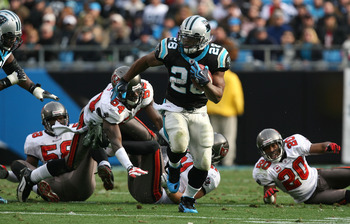 Jonathan Stewart came out of college as a 235-pound running back who could run a 4.44 40 time.
Considered by some to be the top running back prospect in the 2008 draft, Stewart proved to be a well-rounded back who was picked up by Carolina with the 13th overall pick.
After being drafted, Stewart had one obstacle in his way: Panthers new star DeAngelo Williams, who led all running backs in touchdowns in 2008.
Even with Williams getting the bulk of the carries, the Panthers' heavy running game gave Stewart plenty of chances.
In his rookie season, Stewart had 184 carries for 836 yards, posting a 4.5-yard average. He also had 10 touchdowns, leading all rookies.
With the combination of Stewart and Williams, the Panthers had the most talented backfield.
Stewart showed that he has the size to take it up the middle and the speed to run through the secondary. He is a very talented back who seems to excel at most aspects of the game.
He reminds me of Earl Campbell in that he runs through people and has an extra gear when breaking big runs.
Now let's look into his second season. Even though he only started three games, he led the team in carries due to the injury that Williams suffered.
In his second season, Stewart had 221 carries for 1,133 yards, while once again scoring 10 touchdowns.
Stewart proved that he can be a No. 1 back, and he had made the Panthers the only team two running backs with over 1,100 yards.
Stewart has shown that if you feed him the ball he can produce. He had five games with over 100 yards and one 200-yard performance. The 200-yard game came against the Giants, in which Stewart helped the Panthers punish the Giants 41-9.
I believe that Jonathan Stewart will be a starter and top running back in the near future.
Rating: A
Felix Jones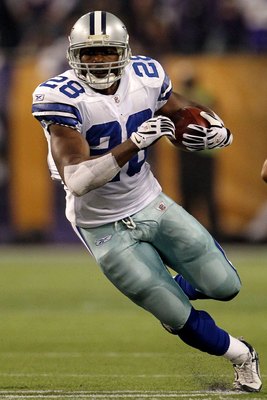 Felix Jones is an agile runner and had some of his shine stolen by Arkansas teammate Darren McFadden.
While Jones might appear small, he has a somewhat large frame at six feet and weighing 218 pounds. Even with that size, he is a very quick runner who can change direction unexpectedly.
Jones was picked up by the Cowboys with the 22nd overall pick, hoping he would be a change-of-pace back to complement Marion Barber.
In his rookie season, he only ran the ball 30 times but averaged 8.9 yards per carry showing he can be dangerous in the open field, but due to constant injuries in his rookie year, we never got a chance to see what he could really do.
In his second year, he amassed 685 yards and being a key to the Cowboys three-headed rushing attack with Barber and Tashard Choice. He still had nagging injuries but also proved to be a threat on kick returns.
After their first playoff win in years Dallas is looking for a trio to lead them the Super Bowl, and they will need a healthy Jones to do it.
If he can stay healthy, I think the Cowboys will want to make him their premier back, but all the talent in the world is useless if you can't get it on the field.
Rating: C+
Rashard Mendenhall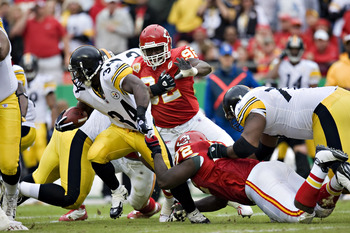 Rashard Mendenhall was highly rated coming out of college. He was a 225-pound running back who ran a 4.37, which nomrally just doesn't happen. A player like that can't be passed up.
With the 23rd overall pick, the Steelers drafted Mendenhall to add depth to their run game. It was expected that Mendenhall's power would complement Willie Parker's speed.
While attending Illinois, Mendenhall was a dominant back able to beat up even the most physical defenses. One might assume that he would replace Jerome Bettis.
Mendenhall and all his potential was cut short after a devastating tackle by Ray Lewis. The tackle fractured his shoulder and caused him to miss the final 12 games.
He was forced to watch from the sidelines as his team won the Super Bowl.
In his second season, Mendenhall was given a second chance when veteran Willie Parker injured his foot causing him to miss multiple games. It was in these starts the Mendenhall proved the Steelers were right in drafting him.
In his second season, Mendenhall carried the ball 242 times for 1,108 yards and also accumulated seven touchdowns.
Although the Steelers missed the playoffs, they finally gained that run game that they had been missing for a couple years.
Regardless of his poor rookie season, Mendenhall showed that he is a very versatile and talented back.
Rating: B
Chris Johnson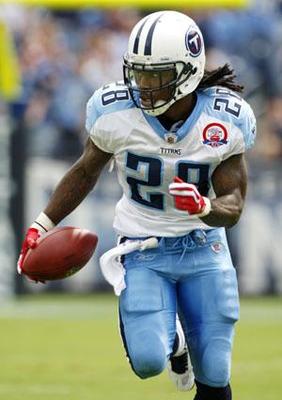 By now, most of you likely know who Chris Johnson is.
Chris Johnson was drafted by the Titans with the 24th overall pick. While most people thought the Titans had drafted him far too early, we all know who was right.
Chris Johnson went to East Carolina and was known for his speed and game-changing ability. Just look up some of his highlights and you will understand what I'm saying.
Even with his 4.24 40-yard dash, experts still claimed that he only looked good against sub-par competition.
In his rookie year, Johnson 1,228 yards on 251 carries in 15 games. While he ranked third in rookie backs, he still had nine touchdowns and helped the Titans get to the post season. Chris Johnson was also the only rookie voted to the Pro Bowl in 2008.
After not being voted Rookie of the Year and having people still doubting his ability, Johnson came into 2009 with something to prove.
Johnson finished his second season, with one of the best seasons a running back has had in the history of the NFL. On 358 carries he had 2,006 yards, making him one of only six players to surpass the 2,000-yard mark.
Johnson had 16 total touchdowns and broke multiple records, most notably getting the most yards from scrimmage in a season, formerly held by Marshall Faulk.
Johnson has achieved elite status and has become one of the top players in today's game.
Rating: A+
Matt Forte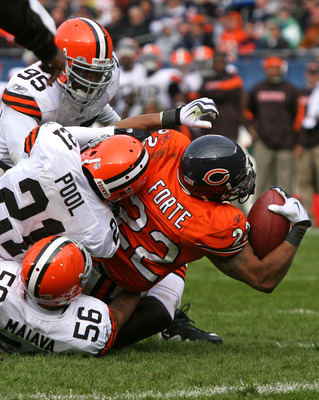 Coming out of college, Matt Forte was a good-sized back, 6'1, 217 who did almost everything well. His only flaw seemed to be that he lacked superior speed.
Forte was drafted by the Chicago Bears early in the second round. He was expected to compete with Cedric Benson in his rookie year but after the Bears released Benson, Forte became No. 1.
In his first NFL game, Forte rushed for 123 yards and one touchdown, which was very impressive against the Colts defense.
Forte had a promising rookie season becoming a leader on the Bears offense. He had 1,238 yards on 316 carries and racked up eight touchdowns in his first season.
Forte finished second for rookie running backs and seemed to have a promising career ahead of him.
Coming into his second season, many people expected Forte to break out into a top back, but nagging injuries slowed his progress.
Forte was only able to get 929 yards on a poor 3.6 yards a carry. He only had four touchdowns, but his biggest downfall was his six fumbles, though he only lost three.
Even though he didn't impress in the past season I would bet that Forte will return to form in 2010.
After recovering from injuries and getting some rest Forte will be back in his prime. Most running backs have trouble coming off of a 300+ carry year.
Forte is a well balanced back and I expect him to bounce back from his sophomore slump.
Rating: B
Jamaal Charles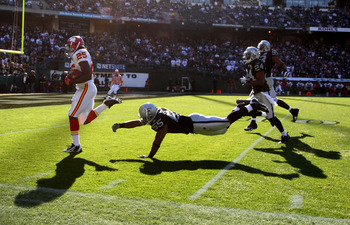 Jamaal Charles was viewed as a decent back coming out of college, somewhat like Forte, but Charles was only packing a 200-pound frame, barely.
In 2008, the Chiefs drafted him to be a change-of-pace back for Larry Johnson, who at the time was a bruising power back.
Charles didn't really get many chances in his first year. He started two games but only received 67 carries. What he did do was average 5.3 yards a carry and do what he was brought in to do, give Johnson a breather.
Jamaal Charles, in all honesty, was really a nobody to most people until the 2009 season rolled around.
The Chiefs were having a poor season and their star running back was failing to produce. After a having many issues on and off the field, the Chiefs released Johnson.
The door for Charles was finally open.
Charles became the starting running back for the final nine games and lit up the NFL. In his first actual start, Charles had 103 rushing yards including a 44-yard run for a touchdown.
Charles ended the year with 190 carries for 1,120 yards and 7 touchdowns.
While running behind arguably the leagues worst O-line and having no other weapons, he became one of the most productive backs for the second half of the season.
With little to work with Jamaal Charles proved his worth including a 259-yard performance against the Broncos which knocked them out of the playoffs.
When you go from nothing to being compared to a 2,000-yard rusher, you having obviously done something right.
Rating: B+
Ray Rice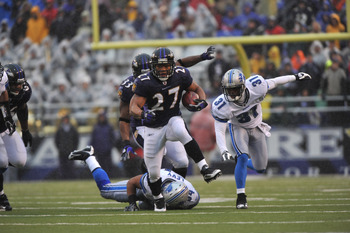 Now it's time to talk about Ray Rice, who I like to call the Silverback.
If you don't get it and most probably don't, it's because he reminds me of a Silverback gorilla when he runs. Too many times have I seen him falling and then throw down his monstrous Hulk like arm and get back up.
If you saw the Bengals game you probably saw it but he does it a lot, it's really a gift.
Ray Rice came out of Rutgers as another good back who was probably too small for the NFL. I feel like he and Maurice Jones-Drew are paving the way for small backs.
The Ravens decided to take a chance on him, seeing that they already had two really good running backs and it paid off.
Rice was really overlooked in his rookie year due to the fact that Willis McGahee and Le'Ron McClain had over 400 combined carries. Rice did manage to get 454 yards, but he failed to get a single touchdown.
I feel like the Ravens were more comfortable with using two backs who were used to the system as opposed to having two rookies at the offense's most important position.
In 2010, however the Ravens say Rice's potential and let him have the bulk of the carries.
Rice had 1,339 yards while averaging a 5.3 yards per carry. He also had seven touchdowns and finished the season as one of the league's top backs.
One might see Rice's low number of touchdowns for someone who is supposed to be a top back as a problem; however, McGahee had eight touchdowns in the first five games that were all on goal-line carries. Give those to Rice, and he has 15 touchdowns.
I think that Rice's production will continue due to the fact that he was consistent and there isn't many flaws in his game.
Also Rice carried the team when Flacco could not. I mean we all remember the Patriots game when he busted a huge touchdown run on the very first play, the same game in which Flacco had 34 passing yards.
If Rice doesn't produce, then neither do the Ravens.
Rating: B+
Kevin Smith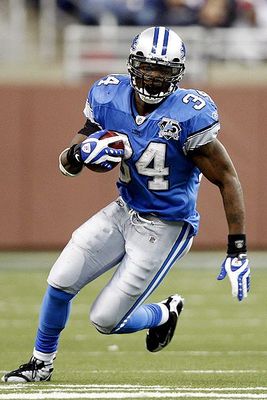 Okay I'm going to be honest, I don't watch much college football, so when I saw Kevin Smith, I thought, hey he could be the next Adrian Peterson.
Obviously I was wrong, but Smith still ended up being a good running back. While attending Central Florida, Smith showed that he was a solid back who get get the job done. He's not going to make amazing plays but he can move the chains.
The Detroit Lions picked up Smith and in his rookie year he didn't disappoint. In his first season, he had 976 yards and eight touchdowns, which was very good considering the fact that his team went 0-16.
While playing behind a talentless O-line and having no big threats to opposing teams, Smith proved to be a steal in the draft.
Coming into 2009, I thought that Smith would be even better due to an upgraded offense and having a whole year in the system.
However, due to regular injuries including a season-ending injury against the Ravens Smith's production took a hit. Smith finished 2009 with 747 yards and four touchdowns.
If you really think of all the problems he had this wasn't that bad of a season, I'm still waiting for him to have a breakout season.
Kevin Smith is a consistent back who can do a little bit of everything. Look out for him next year.
Rating: C+
Steve Slaton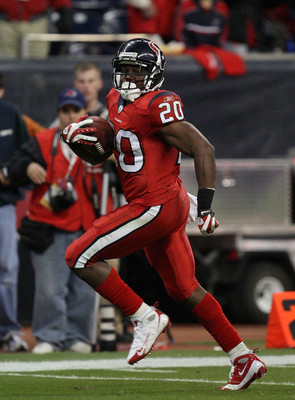 Steve Slaton is a difficult back to critique.
Coming out of West Virginia, Slaton was another small back but unlike Rice or Maurice Jones-Drew, he wasn't a muscular freak and he isn't particularly fast.
The Texans, however, needed a game changer and that's exactly what he did.
In his rookie season, Slaton had 1,282 yards, a 4.8 average, nine touchdowns, and 50 receptions. Those numbers are astounding for a rookie, especially for someone who had little expectations.
Slaton isn't going to truck someone or outrun everyone on the field, but he does have a gift. Slaton is extremely elusive. His ability to change direction and eye for openings are just ridiculous.
You could put him in a 3' by 3' box and he could make people miss. Another thing is that he is slippery, by that I mean that when people catch him he moves and they tend to just slide off him.
Coming into 2009, he was supposed to continue his success; however, like Forte and Smith, he had many obstacles.
In 2009. he failed to crack 500 rushing yards and only had 3 touchdowns. Some positives for him is that he only played in 11 games and had 4 receiving touchdowns.
I have heard that he played through many injuries and had nerve damage that halted his progress so many think he'll bounce back in 2010.
I hope he can come find success because he is a truly gifted player.
Rating: B
Tim Hightower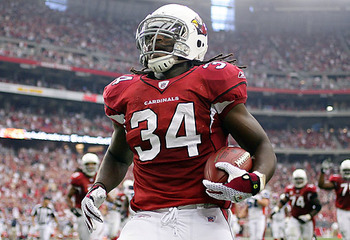 Tim Hightower is a very athletic player for his size. While in college, he dominated competition and was expected to do the same in the NFL.
In his rookie season, he had only had 399 receptions but did prove to be valuable to the Cardinals in their Super Bowl season. He finished the season with 10 touchdowns and 34 receptions, fitting perfectly into the pass-happy offense.
In his second season, Hightower still hadn't had a huge season but did improve which is always good.
On the same amount of carries, he got nearly 200 more yards. He also had a staggering 63 receptions and managed to get 8 touchdowns.
Hightower may not be a great runner but he uses his body effectively in short-yardage situations and has great hands.
I don't see Hightower ever leading a team but he could be a great third-down back.
Rating: D+
Justin Forsett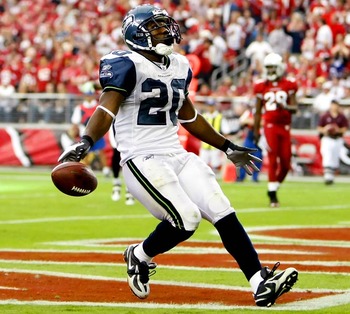 Justin Forsett really didn't have much going for him in the draft. To be honest, he was small and slow.
He was drafted by the Seahawks in the seventh round, then released, then signed by the Colts, then released, and finally was signed to the Seahawks practice squad until he worked his way up the depth chart.
That can be a lot for a player to handle in his first year.
In Forsett's first season, he played in 14 games but didn't touch the ball once except for a few kick returns.
It wasn't until his second season that Forsett really got a chance. He finished 2009 with 619 yards while averaging 5.4 yards a carry. He may have only had 4 touchdowns but he showed that he can play.
Forsett is a decent back but needs someone to carry the load. I will say that he reminds me a lot of Steve Slaton so he has a chance.
In an article I once read, Forsett was said to be the league's most elusive back after an equation was used to calculate a player's elusiveness.
Rating: C-
2010 Predictions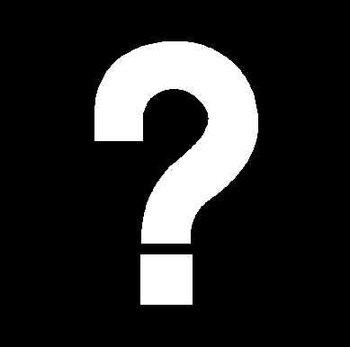 Now I'm going to make some predictions.
1. Matt Forte will not bounce back.
2. Kevin Smith and Jahvid Best will help the Lions get seven wins.
3. Jonathan Stewart and Felix Jones will become starters.
4. Steve Slaton will have 1,000 yards.
5. Jamaal Charles will get suffer some sort of major injury.
6. Chris Johnson will lead all running backs again.
Keep Reading