Four of a Kind: Four Boston Red Sox That Should Garner All Star Votes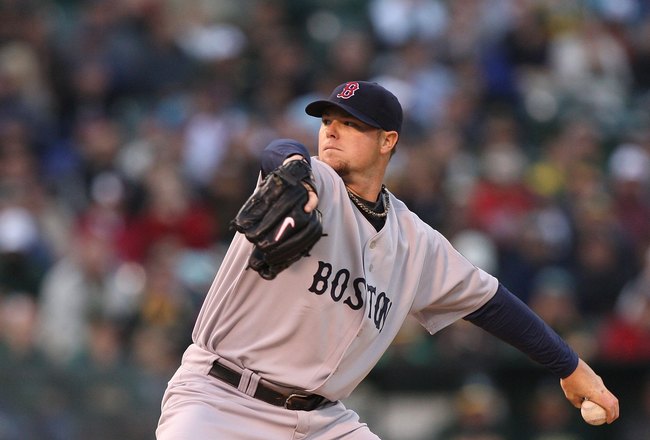 The Red Sox were in a huge rut as they started the 2010 year 4-9.
The highly touted pitching staff, which was expected to carry this team, struggled mightly. And the offense didn't do much at the plate.
There was talk of trading David Ortiz, or just giving up on the year at end of April.
But since the sluggish start, the Sox are the hottest team in baseball. Four players in particular have heavily impacted Boston's recent successs.
These four contributors deserve all-star votes.
Clay Buchholz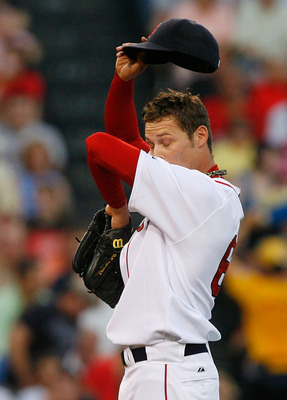 Clay Buchholz has been the best pitcher in the American League next to David Price, and is very much deserving of an All-Star spot.
Fan can't vote for him, or any pitcher, but we can certainly get the word out. I bet Buchholz is not well known everywhere.
Here is his stat line.
8 wins
3 losses
2.39 ERA
71.2 innings pitched
1 complete game and shut out
3 home runs
19 ER
1.28 WHIP
.241 BAA
He has been Boston's most consistent pitcher. And on a staff where he was supposed to be the fifth starter, Buchholz has turned into the No. 1 or No. 2 starter.
Jon Lester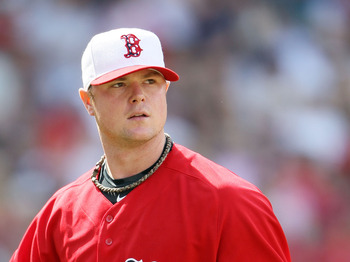 Jon struggled in his first three starts, giving up four runs twice and seven runs in the third outing.
But since then, Lester has been on fire.
He went seven innings or more in five of his six May starts.
Lester has given up two runs or less in eight of his last nine starts. He has put himself in a groove and shows no sign of slowing down.
There isn't a pitcher in the American League better then Lester right now.
Here is his stat line.
7 wins
2 losses
2.73 ERA
79 IP
81 strike outs
4 HR
24 ER
1.13 WHIP
.195 BAA
This kid has been insane, and should be a no-brainer for the All-Star game.
Adrian Beltre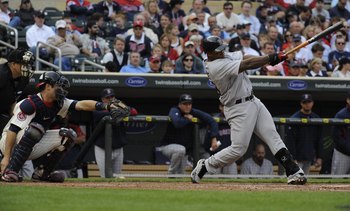 This is tough.
Adrian deserves All-Star recognition this year. But Even Longoria and Jose Bautista are also very deserving.
Now Yankee fans, I know you are going nuts saying," What about A-Rod?" But Rodriguez's numbers are either near, or worse then Beltre's.
Beltre is much more deserving thus far.
Beltre must have a big power month to pass Longoria. Otherwise, he will be the last player on ballot.
Here is his stat line
.336 BA
7 HR
40 RBI
70 Hits
15 2B
.363 OBP
.514 SLG
.878 OPS
Now those numbers don't quite match up with Longoria's. But there is a month and a half left. Beltre has time to get ahead.
David Ortiz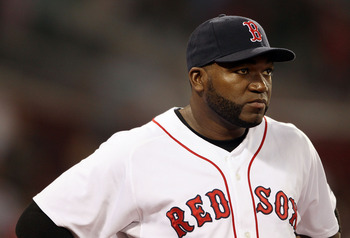 His overall numbers are not amazing, but they are better then 99 percent of the other DHs out there.
Otriz had another dismal April. But he rebounded with a spectacular May.
He hit 10 home runs, with 27 RBI, .424 OBP, .788 SLG, 1.211 OPS, and a .363 average for the month.
Ortiz has obviously found his stroke, and his confidence, again.
He is driving the ball to all parts of the field. Ortiz is hitting mammoth shots again. And he is on fire.
By the time the All Star Break rolls around, he very well could have 20 HR, 65 RBI and a .300 or better average.
These stats are worthy of an All-Star appearance.
His only competition comes from Vladimir Guerrero, who is having a career saving year thus far.
Papi has regained his feared presence at the plate, and should be considered in your votes this year.
Honorable mention: Daniel Bard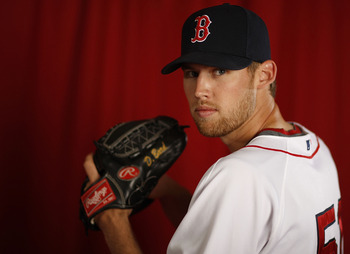 It is almost impossible for a non-closer to earn a spot at an All Star Game, but I thought I would throw Bard's stats in there.
He has been Boston's best bullpen man, and has a fast ball that can hit 100 mph.
Here are his stats.
1.80 ERA
30 IP
32 SO
13 HLD
0.80 WHIP
He has elite stats, and has better numbers then closer Jon Papelbon in almost every major category.
Bard has no shot, but his numbers deserve attention.
Keep Reading

Boston Red Sox: Like this team?