10 Best Postgame Quotes of All-Time (With Video)
Let's be honest, postgame quotes are usually dull and all the same.
Basically, they are some athlete talking about how his team came out, took it one play at a time, really stepped up, and that they tip their cap to their teammates.
Once in a blue moon , you get a player or coach that is just set off by something, or just says what they feel in a postgame interview. The spontaneity is refreshing and some of them are quite funny.
So while we rummage through thousands of cookie-cutter one-liners about "giving it 110%" thankfully we have these gems to tide us over.
Here are the 10 best postgame quotes of all time.
10. "Laser Show, Relax"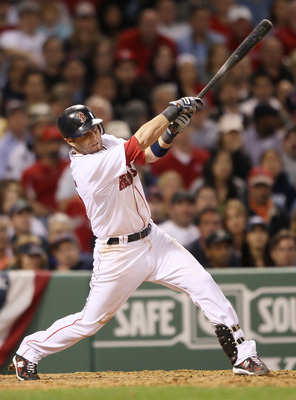 I've heard of a "frozen rope" before, but when Dustin Pedroia referred to his bevy of hits after struggling in early 2008 as a "laser show", I was a bit caught off guard.
For appearing so serious and intense on the field, Pedroia is pretty light-hearted and outgoing off of it, so the comedy line wasn't totally unexpected, but it still got a chuckle out of me.
Only problem is, being from the Boston area I'll have to listen to fat drunk guys playing wiffleball on the Fourth of July exclaiming "LAZAH SHOW" every time they make contact.
9. "I'm a Man, I'm 40!"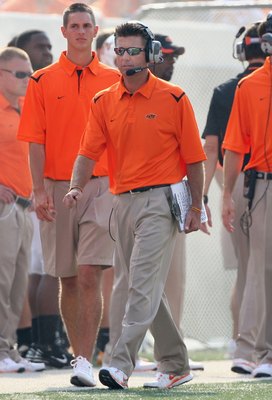 Oklahoma State coach Mike Gundy let loose after a win over Texas Tech in 2007.
Gundy defended one of his quarterbacks who was criticized in a newspaper by claiming that he was just a kid. He promptly encouraged the media to attack him because he was "a man" and could take the heat.
Unfortunately, Gundy is mocked more than revered for what was actually a heartfelt and brave defense of one of his players.
8. "You Play to Win the Game"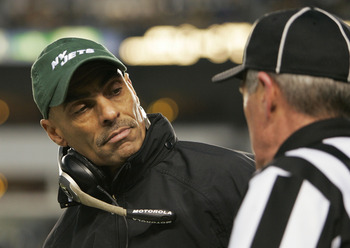 In 2002 I was in 6th grade, and Herman Edwards turned my sports world upside down after this post game interview.
I realized I had been just playing to play the game, not to win it. All my tee ball coaches has been lying right to my face saying that it's about "having fun" and all that crap.
On a side note, most people recognize the "you play to win the game line" but the bit at the end where he's so distraught by the fact that these reporters don't think he plays to win the game and poor Herm can't even formulate a sentence is my favorite part.
7. "They Are Who We Thought They Were!"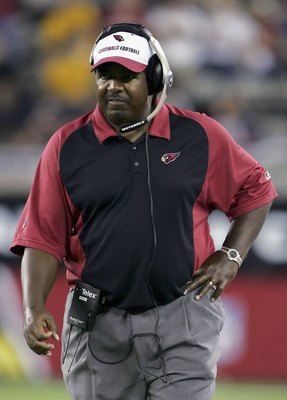 Dennis Green showed his emotions on his sleeve after his Arizona Cardinals blew a 23-3 fourth quarter lead en route to losing to the then-undefeated Chicago Bears in 2006.
Green's poor microphone took the brunt of the anger as the Arizona coach's rant was probably infused by the fact that Rex Grossman beat them, more than anything else.
Green's outburst is an understandable one of frustration when you think you have a situation sized up and it just slips away from you.
Such is life Dennis Green, such is life.
6. "We Talkin' About Practice"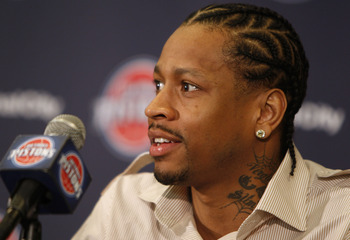 Larry Brown's accusations of Iverson missing too many practices after being ousted from the 2002 NBA playoffs came to a head when Iverson responded during this post game press conference.
Iverson's rant included the word "practice" over 20 times.
One of the most storied quotes in sports history, it unfortunately gave rise to nine-year-old primadonna guards missing out on their Saturday morning practices to watch Looney Toons.
Even I starting skipping some ping-pong club practices in high school. I mean, I'm the franchise player and we in here talking about practice? That's bush league.
I wonder how A.I. got to be a franchise player anyway? Clearly practice didn't play much of a role.
5. "Anything is Possible!"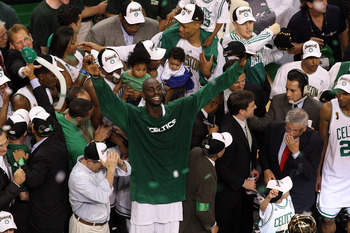 One of the best displays of raw emotion that I've ever seen in sports. Garnett gets poked fun at a lot for this quote but it's actually quite admirable if you look at what it represents for Garnett personally.
That said, Garnett's yell kind of gives off that "experiment gone horribly wrong" feeling. I won't lie, I backed away a good three feet from my TV upon seeing him rear his head back and scream.
I'm not a gambling man, but I got 3/1 odds that the cameraman pissed himself whilst filming this shot.
4. "I Don't Give a S***"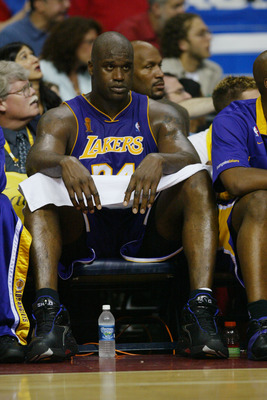 Shaq offered his two cents on the financial state of the NBA in 2004 after a tightly called game against Toronto.
Shaq scored 36 points in the 84-83 win but still was pissed enough to drop an f-bomb on live national TV.
Just look at Shaq's expression after he tells this reporter how much he cares about swearing on TV. He looks directly into the camera as if to say "What America? Do you have a problem with me swearing? Huh?"
I think even Toronto fans were like "Ah, you know what? That game was called pretty tight."
Note: video contains profanity
3. "Wait, There's Something Forming Here..."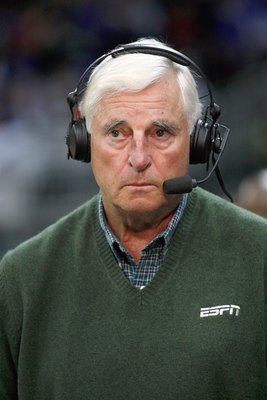 Perhaps no coach in the history of sports is better at making reporters look like complete idiots than Bobby Knight.
Seriously, I think reporters would be less embarrassed if someone came up behind them and pulled their pants down while asking a question, rather than having to face some of the zingers Bobby Knight sends their way.
This dandy came after a 1993 NCAA Tournament game. It's more of an ode to Bob Knight as a person because he's had so many good quotes. This one just happens to be my favorite.
2. "Playoffs?"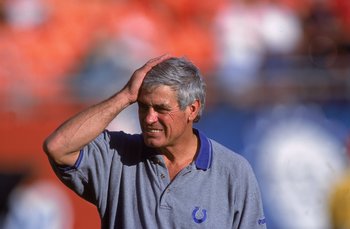 In 2001, the Colts were wrecked by the 49ers 40-21 and frankly, coach Jim Mora thought that absolutely sucked.
However, it was Mora's reaction to a reporter who asked a question about the playoffs that is the reason why the information listed above is completely new to you.
I love his face when he hears the question. Like who has the audacity to ask such a thing, it takes Mora about two seconds to recoup and actually answer the question.

1. "I'm a F****** Soldier!"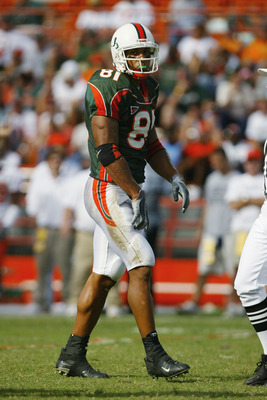 No other one-liner in the history of sports gets me every time like this one.
The video pretty much explains the situation. Winslow threw a killer block on a Tennessee Vol and injured him. When asked if he knew he injured the other player he completely went off.
What incited this type of anger is a mystery to me. Is it possible Mamma Winslow called Kellen and said they needed to have a long talk about his grades later and then this reporter was just in the wrong place at the wrong time?
Whatever it was, Winslow's seemingly uncalled for frustration and anger makes this quote simply the best.
p.s. I wonder why he told the reporters to "make money" off of his quote? Has anybody actually seen a dime because of Kellen Winslow's tirade?
Keep Reading