Patriots vs. Jets. The Debate is Settled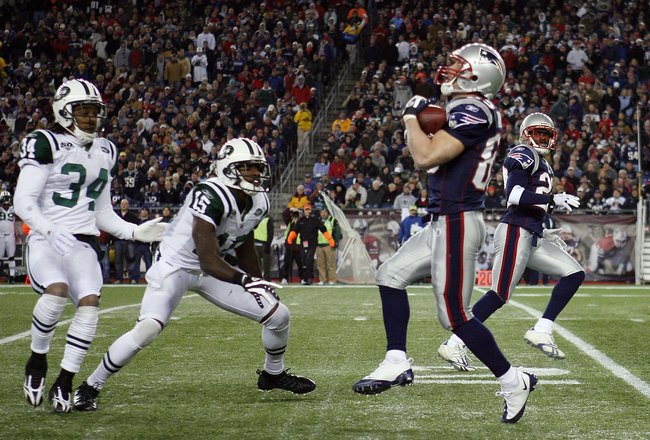 One of the biggest rivalries in the history of the National Football League is between the New York Jets and the New England Patriots. While both sides claim that they truly are the better team, the statistics will do the talking.
Division Championships: Patriots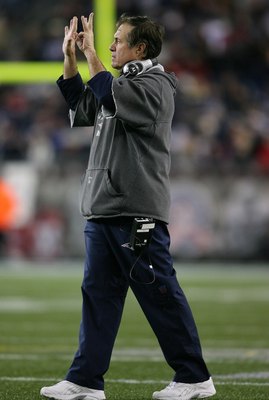 Between these two teams they combine for 15 divisional championships. The only problem with that is, is that the Patriots have 11 of those 15. Therefore, this is an easy victory for the Pats.
Conference Championships: Patriots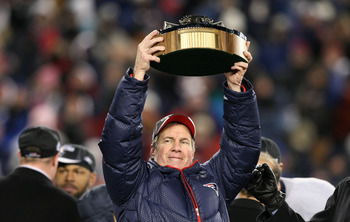 This is another easy victory for the Patriots. The Patriots have won six conference championships while the Jets... have won none. For those of you who don't know what that means it's pretty simple... The Patriots have been to six SuperBowls in the modern NFL era while the Jets have been to none.
Superbowl Championships: Patriots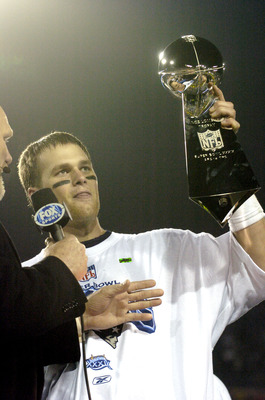 The New England Patriots are considered to be the "Team of the Decade" for the three Super Bowls they've won since 2001. While the Jets have always given the Patriots a run for their money, they Jets have still not been able to reach the game of all games.
Slogan: J-E-T-S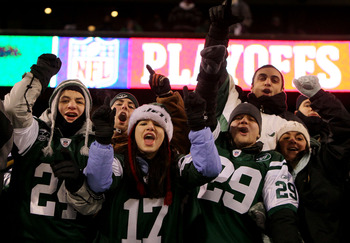 No matter who your favorite team is, you can't help but love (and be jealous of) the Jets famous "J-E-T-S! Jets! Jets! Jets!" While the Patriots are often called the Pats, that's where their nickname and slogans end. Like it or not, Jets fans might be some of the best in the NFL.
Stadium Touchdown Celebration: Patriots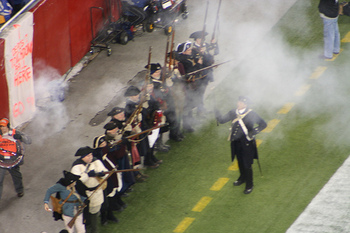 When you're sitting at a game in Gillette Stadium you can't help but love their tradition of firing the muskets after every touchdown. The best thing about NFL stadiums is when they properly interact with their name. What do you associate Patriots with? Revolutionary rebels firing muskets, and that's exactly what the Patriots do at "The Razor."
Overall Winner: Patriots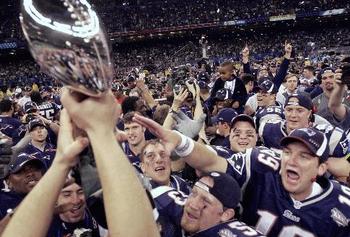 Jets fans can debate all they want but unfortunately for them, the numbers don't lie. The New England Patriots are one of the most successful teams in NFL history. Although they havn't won a Super Bowl since 2004, the Patriots always seem to find their way into the running for title.
Keep Reading

New England Patriots: Like this team?