The 10 Greatest Right-Handed Pitchers of All Time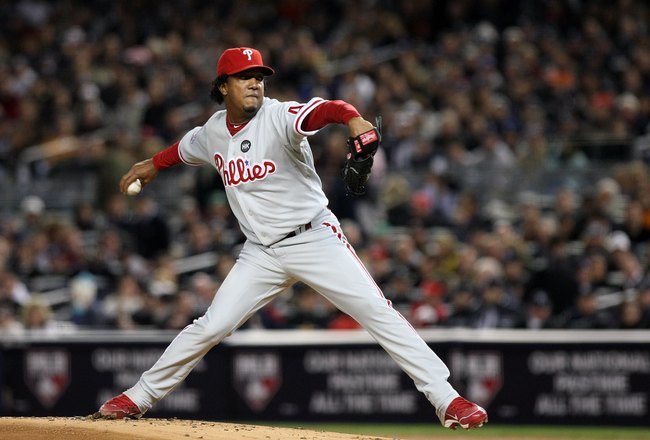 It's difficult to make a list like this, because from the two spot on down to maybe six or seven, it's nearly impossible to put one guy over another.
Some pitchers had long careers and good primes, others had shorter careers but amazing primes. Pitchers are ranked on career totals, peak level performance, and length of prime.
Please note that this is a list of the top-10 pitchers in the history of Major League Baseball, and will not include Negro League players. Had I included Negro Leaguers, Satchel Paige would certainly have made my list.
10. Kid Nichols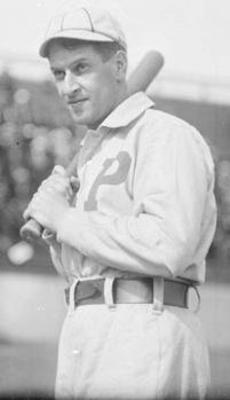 Kid Nichols is not a familiar name to most of today's baseball fans. The dominant pitcher of the 1890s, Nichols debuted the same year as Cy Young, and outpitched him for the first decade of their careers. Despite pitching just 14 seasons, Nichols ended his career with 361 wins.
More than anything else, Nichols is known for his amazing ability to finish what he started. In 562 career starts, he completed 532. He holds the Major League record for 30 win seasons with seven of them in eight seasons.
Kid Nichols debuted for the Boston Beaneaters at 20 years old in 1890, winning 27 games with a 2.23 ERA. The next season, he started his streak of 30-win seasons, and led the league with a 153 ERA+.
Following the 1901 season, Kid Nichols was let go by the Beaneaters and spent three seasons as a player-manager in the Western League.
In 1904, he returned to the National League to win 21 games with a 2.02 ERA, but the following year he struggled, and by 1906 he was out of baseball.
Nichols finished his career with a record of 361-208, a 2.96 ERA, and a 140 ERA+, one of the best figures in baseball history.
9. Bob Gibson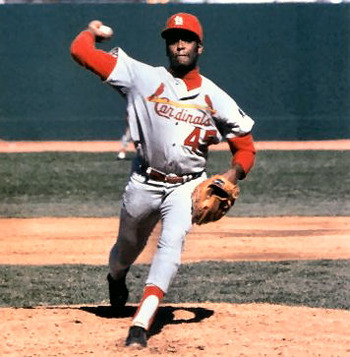 Bob Gibson's career numbers aren't quite as impressive as others on this list, but in his prime, he was one of the best few pitchers ever.
His career got off to a slow start. He wasn't a full time starter until the age of 25, and while he had a nice year, he went just 13-12 and led the league in walks. Gibson improved his control, and the next season, led the league in adjusted ERA.
Gibson was one of baseball's best pitchers during the early to mid 60's, but no one could have predicted what happened in 1968.
The 32 year old Gibson led the league with a 1.12 ERA, the lowest National League ERA since Three Finger Brown in 1906. His WHIP of 0.853 and 268 strikeouts, also both led the league.
The following season, he finished near the top of the league in several categories, with a 2.18 ERA and 20 wins.
He led all pitchers in WAR, but did not receive a Cy Young vote. In 1970, he won his second such award, leading the league with 23 wins and for the third straight season in WAR.
Gibson had three more good seasons in 1971, '72 , and '73. After struggling in 1974, he retired the following seasons.
He end his career with just 251 wins. While his career was short, he dominated National League hitters for over a decade, and had one of baseball's greatest primes.
8. Tom Seaver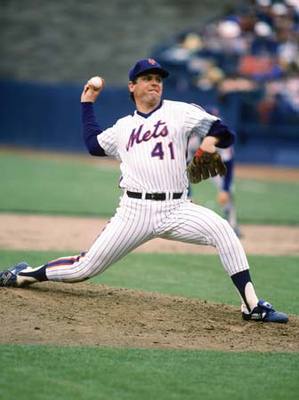 The best pitcher in baseball for most of the 1970s, Seaver could likely rate higher on this list purely on career totals.
Tom Terrific ranks fourth all time among pitchers in Wins Above Replacement, second since World War II.
Seaver also had a great prime. He won three Cy Young awards, finishing second twice, and third once. He led the league in ERA three times, wins three times, and strikeouts five times.
He was one of the best pitchers in baseball in the late 60s, and still one of the best in the early-80s. But it was really what he did with the Mets that earned him this spot.
A high first round pick by the Atlanta Braves, he was awarded to the Mets after his contract was voided. He won the Rookie of the Year award in 1967, and his first Cy Young in 1969. He led the league in ERA in three of the next four seasons.
In 1971, possibly his best season, he went 20-10 with a 1.76 ERA and 289 strikeouts, pacing the league in both categories. Fergie Jenkins won the Cy Young award, but Seaver finished a close second.
Midway through the 1977, with Seaver demanding his contract be renegotiated, he was traded to the Cincinnati Reds.
He went 14-3 down the stretch, and nearly won his fourth Cy Young award.
Seaver wasn't quite the same pitcher in Cincinnati, but he still managed to finish near the top of the league in Cy Young voting twice more.
He finished his career with 311 wins, 3640 strikeouts, and a 2.86 ERA.
7. Christy Mathewson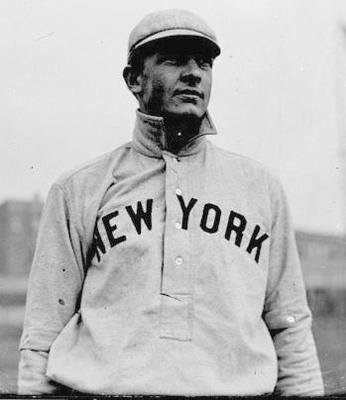 One of the most beloved figures in sports history, Christy Mathewson was known as both a great person and a great pitcher.
Mathewson was truly dominant in every facet of pitching. He led the National League in strikeouts five times, and in walks per nine innings six times. Nine times he led the league in strikeout to walk rate.
Mathewson led the league in ERA five times, and from 1901 to 1913, never finished the season with an ERA over 3.00. He won 30 games four times, and finished his career with 373, in just 15 full seasons.
Matty had perhaps his best year in 1905.
He led the league with a 31-9 record, 206 strikeouts, and a 1.28 ERA. His ERA+ of 230 was the highest of his career, and one of the highest of all time. In the World Series that year, he made three starts, pitching complete game shutout victories on all three occasions. In 27 innings, he allowed just 13 hits, struck out 18 batters, and walked just one.
Mathewson's period of dominance ended earlier than most pitchers on this list. In 1913, he led the league in ERA. He pitched three more years, but never posted an above average ERA.
Christy Mathewson could probably rank a few spots higher on this list, but I'm hesitant to rank him in the top-5. He pitched during the deadball era, and was probably the fourth greatest pitcher during the first two decades of the 20th century. While he was amazing at the height of his game, his career was basically over by his mid-30s.
6. Pedro Martinez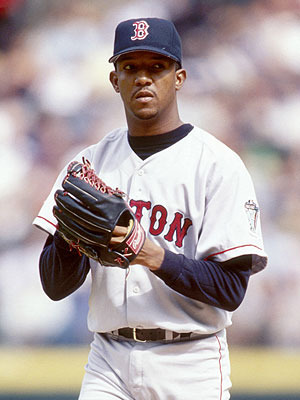 At times I've rated Pedro Martinez as the greatest pitcher in Major League History and I'm still not completely convinced he wasn't.
But his prime was rather short, and at this point, it seems pretty clear he will not pitch several more seasons at an All-Star level.
Pedro is in the same boat as Christy. He dominated for about a decade, but by his mid-30s, was essentially done.
Pedro's prime, in my opinion, is unmatched.
What he did from 1997 to 2003 was incredible, and his two year stretch from 1999 to 2000 is easily the greatest in the history of the game.
Pedro came into the league, in 1993, as a relief pitcher. In 107 innings, he went 10-5 with a 2.61 ERA. After a few good seasons as a starter, Martinez broke out in 1997.
At just 25 years old, he led the league with a 1.90 ERA, 13 complete games, and 11.4 strikeouts per nine innings. He won his first Cy Young award that season, and that offseason, was traded to the Boston Red Sox.
Pedro had a highly successful first year as a Red Sox, winning 19 games with a 2.89 ERA. He finished second to Roger Clemens in Cy Young voting, but he was only getting started.
In 1999, he led the league with a 2.07 ERA, and 23 wins. He lost only four games all season, striking out 313 batters and walking just 37.
The following year, his ERA dropped to 1.74, and he posted a 291 ERA+, the highest figure in baseball history. He again led the league with 284 strikeouts, and walked just 32 batters. The leagues next best ERA was more than twice Pedro's, and he set a Major League record in WHIP.
After making only 18 starts in 2001 (18 very good starts), he again led the league in ERA, WHIP, and Winning percentage, in 2002 and 2003. Pedro finished second and third in Cy Young voting. In 2004, he finished fourth, winning 16 games with a 125 ERA+, and leading the Red Sox to their first World Series in 86 years.
That offseason, he signed with the Mets. His first year in New York was quite successful. The 32 year old led the league in both WHIP and K/BB rate. But he has since dealt with several major injuries, failing to reach 150 innings in each of the last four seasons.
I think Pedro could quite reasonable rank higher on this list, and I don't like putting him sixth.
He didn't have as many good years as other pitchers on this list, but he had as many all time great years as just about anyone. But given his short career, and low number of innings, I can't rank him higher than this.
5. Greg Maddux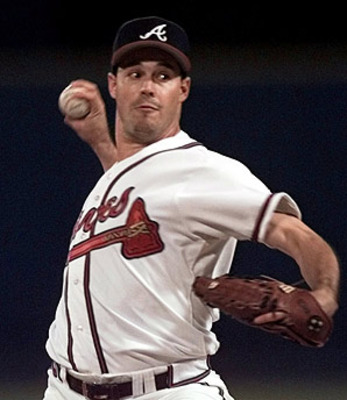 As I said, from the two spot on, this gets really tricky. If you want to argue that Greg Maddux is the second greatest right hander in baseball history, I wouldn't have a huge objection—I had a really tough time ranking him, Matthewson, and Martinez, and the next few guys.
Maddux pitched 23 seasons in Major League Baseball and won 355 games. He also had a tremendous prime. Four times he led the league in ERA, five times in innings pitched. He won four straight Cy Young awards from 1992 to 1995, and was still one of the best of the best in 2000, 2001, and 2002.
Mad Dog's streak of Cy Young awards began in Chicago. In 1992, he won 20 games to lead the league, and also posted a 2.18 ERA. He signed with the Braves before the '93 season, and led the league in ERA that year, winning 20 games yet again.
Maddux had one of the best two year stretches in the history of the game from 1994 to 1995. Unfortunately, both years were shortened by the strike. Maddux went 35-8 over the two seasons, with WHIPs under .900 both years. He led the league in wins and ERA each year as well, with ERA+ figures of 271 and 262.
Over the next three years, Maddux finished in the top-5 in Cy Young voting each year. In 1998, he led the league in ERA. From 1999 to 2002, he finished in the top-10 each season.
Maddux wasn't the same pitcher after 2002. He returned to the Cubs for the 2004 season, than bounced around for a few more years, getting over the 350 win mark and retiring after 2008.
4. Cy Young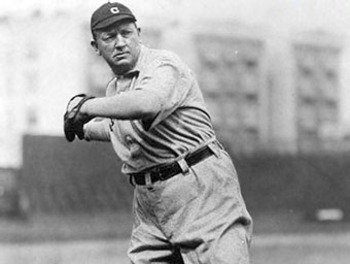 Denton True Young is arguably the most famous pitcher in baseball history. The award given to the best pitcher in the league each season in named after him, and he won more games and pitched more innings than anyone else.
Like I said at ten with Kid Nichols, both Young and Nichols debuted in 1890. Young was a bit older, but Nichols did out-pitch him by just a bit during that decade. Incredibly, Young was also one of the best, if not the best pitcher in baseball during the first decade of the 20th century, with an ERA of 2.02, and a 211-127 record.
Cy Young was one of the games greatest control pitchers. 13 times he led the league in walks per nine innings, and 11 times in K/BB rate.
He only twice led the league in ERA, but 11 times finished among the top-10 in the league in that category.
He was a work horse who led the league in complete games three times and shutouts seven times. Six times during his career he finished the season with the highest WAR among pitchers in his league.
Young established himself as one of the National League's greatest pitchers, winning 286 games between Cleveland and St. Louis over the span of 12 seasons.
He moved to the American League in it's first season, 1901, and led the league in wins it's first three years. As a member of the Boston and Cleveland American League clubs, he won 231 games.
His best season came in 1901. That year, he went 33-10, led the league with 1.58 strikeouts, and a 217 ERA+. He completed 38 of 41 starts, and pitched five shutouts.
Young ended his career with 511 wins, an unbreakable record. He pitched well over 7000 innings, and completed nearly 750 games.
His incredibly long period of dominance earns him a spot in the top five.
3. Grover Cleveland Alexander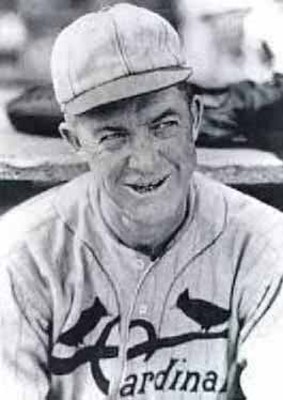 Named after a sitting president, and played in film by another, Pete Alexander took over for Christy Mathewson as the National League's best pitcher in the mid-1910s.
He started off his career well, to say the least. In 1911, he led the league with 28 wins, 31 complete games, and seven shutouts, nearly winning the MVP award as a rookie.
His best season probably came in 1915, the first of three straight 30 win years. That season, he led the league with 31 wins, a 1.22 ERA, and 241 Ks. He also pitched a league leading 12 shutouts, and 16 the following seasons. He won the triple crown again in 1916, and nearly won it in 1917.
At his best, Alexander was unstoppable. Seven times he led the league in innings, four times in ERA, and six in shutouts. Over his career, he compiled 90 shutouts, 14 more than Cy Young.
Pete finished his career with 373 wins and a 2.56 ERA. He ranks fifth all time in WAR, and second in shutouts.
2. Roger Clemens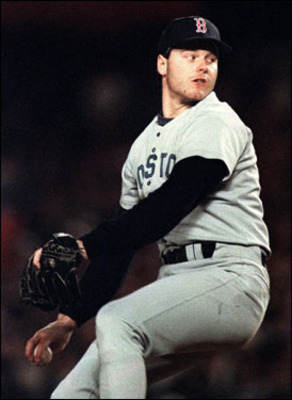 Steroids or not, it's pretty hard for me to not rank Clemens the second greatest pitcher of all time. He ranks second all time in pitching WAR, behind Cy Young, despite pitching 2000+ fewer innings. He led the league in ERA six times and WAR seven times.
Clemens first great season came in 1986. That year, he went 24-4 with a 2.48 ERA, leading the league in both categories and winning both the Cy Young and MVP award. He was just 23.
The following season, Clemens again won 20 games, led the league in complete games, shutouts, and K/BB rate, and won his second straight Cy Young award.
After another couple of All Star caliber seasons, Clemens had one of the greatest three year stretches any pitcher has ever had.
From 1990 to 1992, Clemens led the league in ERA each season. He won a Cy Young, finished second, and finished third, leading the league in shutouts each year. After a down 1993 season, Clemens bounced back to lead the league in ERA+ in 1994. He struggled again in 1995, but in 1996, led the league in strikeouts per nine innings and finished second in pitching WAR.
This is where it gets tough. Clemens had already established himself as an All-Time great, and at 33, was still one of the absolute best pitchers in baseball. Still, no one would have expected him to post two of his best seasons in his mid-30s.
His 1998 season wasn't all that much better than his 1996 season, but his '97 season was, and steroid use likely had something to do with that. He won two more Cy Young awards, bringing his total to five.
He would win two more Cy Young awards, and in 2005, again post one of his best seasons, leading the league with a 1.87 ERA and 226 ERA+.
The way I see it, Clemens was still a great pitcher at 33 years old.
The steroids probably helped him out, but I can't dismiss how great he was for such a long period of time. He had already been the best pitcher in the league at least five or six times before 1997, and he was just 33 years old, with three Cy Young awards under his belt.
A lot of pitchers on this list pitched well into their late-30s, early-40s. I have no reason to believe that, without steroids, Clemens would not have.
He finished his career with 354 wins, 4672 strikeouts, the third most all time, and a 128.4 WAR, the second highest total ever.
1. Walter Johnson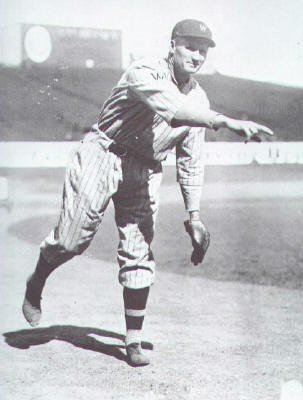 Was there ever any doubt?
Walter Johnson, despite pitching for a poor offensive team much of his career, won 417 games, the second most all time, and led the league in that category six times.
He also led the league in ERA five times, and in WAR seven times.
Johnson pitched deep into games, throwing a record 110 shutouts, and completing 531 games. He led the league in innings five times, and in strikeouts 12 times. His record of 3509 strikeouts stood for decades.
In his prime, Johnson was one of the best.
Four times, his ERA was at least 100 percent better than the league average. In 1913, he won a modern record 37 games, with a 1.14 ERA, and a 0.780 WHIP, a record that stood for 85 years.
He won two MVP awards, finished third once, and fifth once, despite the award only being given out six times during his career. Each time, Johnson received votes.
Really, I can't see an argument against Walter Johnson as the greatest right hander of all time. He was so incredibly dominant, and pitched for quite a long time.
Some Honorable Mentions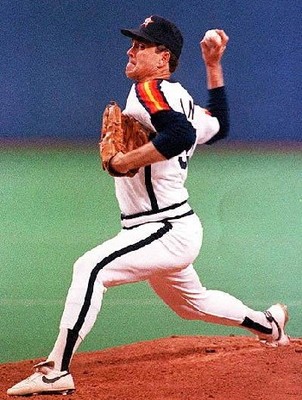 Just a quick review of the list.
I think Kid Nichols is the least likely of these pitchers to appear on your average top-10 list. I also think he's extremely underrated. Had he come around five or ten years latter, we'd probably hear his name along with Young, Matty, and Big Train.
Clemens did so much over his career that, despite the steroid allegations, he ranks second on my list.
These were considered. It's my opinion that he is still the second greatest right handed pitcher of all time, but I understand if you disagree with me. If you really think he was on the way down prior to 1997, then that makes sense.
I, however, believe he was still a top pitcher at 33 years old.
The five best pitchers not to make this list are probably Bob Feller, Jim Palmer, Nolan Ryan, Juan Marichal, and maybe Gaylord Perry.
I know Nolan would make a lot of lists, I just don't think he was quite as good as he's made out to be. Feller was really close to Nichols. So was Marichal.
Keep Reading