The Top 10 NBA Free Agents in 2010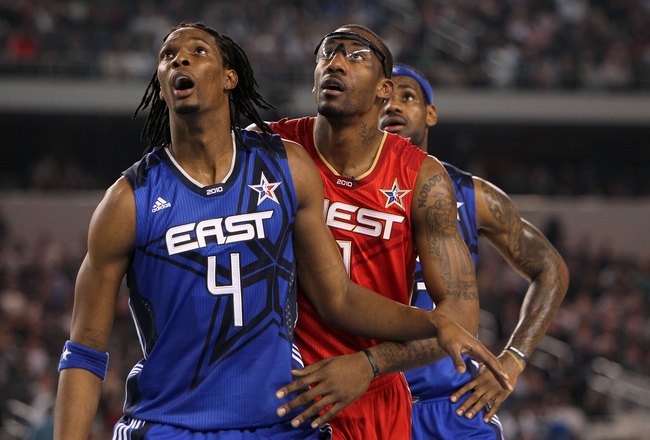 Come this July, the most anticipated free agency in the history of the NBA will be in play. For the first time ever, some of the biggest names in the league will be available and seeking their pay day. Teams with cap room like the New York Knicks, New Jersey Nets, Chicago Bulls and Miami Heat will all be fighting for position to change their luck and their franchises around.
Three big names, all Top 5 picks in the 2003 NBA Draft will be thrown in the mix with another seven to round out my list of the Top 10 free agents this summer.
#10 Channing Frye - Phoenix Suns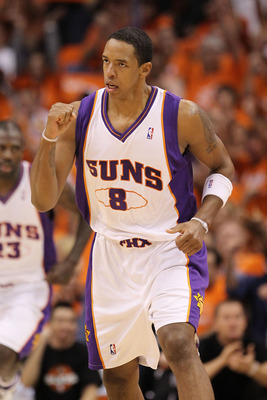 Channing Frye was once the 8th pick in the NBA Draft. Since his inception, he has some near ups with New York and some downs with Portland. Now, with a play making point guard and cast of characters, his game has gone back up popping him in the Top 10. He started in 41 games this year and put up a little over 11 points and 5 rebounds per game. But what really stands out is that this 6'11" center was shooting 43% from behind the ark.
#9 Nate Robinson - Boston Celtics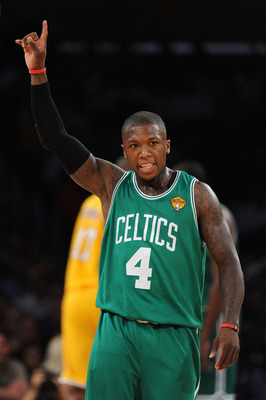 All five foot nothing Nate Robinson has won the Slam Dunk Contest three times; need I say more? Anyone would love to have this "energy player" on their squad. In his time with the Knicks, he was a fan favorite that everyone loved. In 08-09, he put up 17 points, 4 assists and 4 rebounds per game. Unfortunately, Mike D'Antoni decided to bench him and later trade him to the Celtics. Poor Nate, he's in The Finals.
#8 Carlos Boozer - Utan Jazz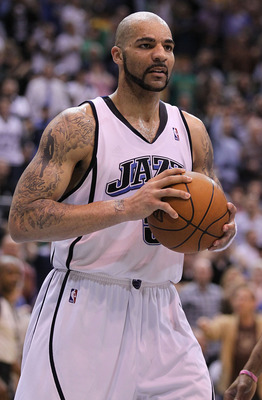 Carlos Boozer has helped put Utah back on the map. In his six years there, he's averaged a double-double per game. Boozer is known for his great presenece and physical play in the post. Let's hope there's no free gaent mix up this time around. He'll soon learn like everyone else that if Jerry Sloan hasn't won a title in his 20+ years there even with Stockton and Malone, he never will. I can see him jumping ship.
#7 Joe Johnson - Atlanta Hawks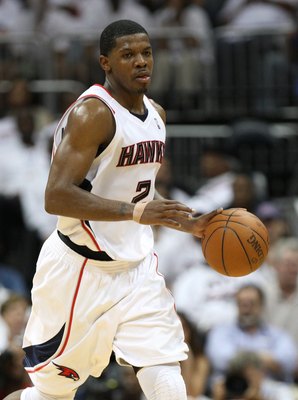 A scoring threat that can do a little bit of everything, Joe Johnson will soon be seeked throughout the league. His 6'7" frame makes him a big guard, but also enables him to rebound, block and play great defense. After the top 2 guards are signed, Johnson will be third to go. His skills have been a big part of Atlanta making the last three post seasons
#6 Dirk Nowitzki - Dallas Mavericks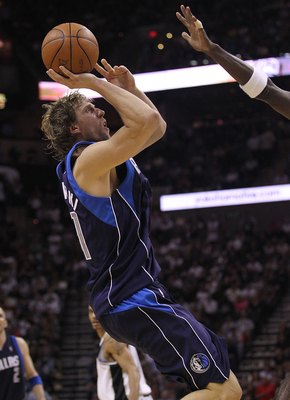 This 7 foot German has the option to see if anyone is in bigger need of his services. Dirk Nowirtzki is the Mavericks' all time leader in points and rebounds. Nowitzki is a nine-time NBA All-Star and ten-time member of the All-NBA Teams. His MVP in 2007 was the first of any European-born player. He is a versatile power forward with quite the shooting touch and his career averages of nearly 23 points and 9 rebounds per game make him a constant double-double threat. I say he stays put but you never know.
#5 David Lee - New York Knicks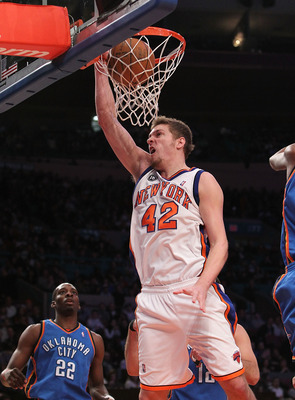 Yes, you read that right, DAVID LEE!!! In a bad year for free agents, David Lee could easily be on the top of many wish lists throughout the league. But unfortunately in 2010, there are too many big name players ahead of him. In 5 NBA seasons, Lee has averaged a double double in 3 of them. Playing for a terrible team with even worst teammates, Lee has managed to be the only ray of light the New York Knicks have seen in a very long time. Take that NBA! Lee was the 30th pick in the 2005 draft and put up 20.2 points and 11.7 rebounds last year. A true hustler, I don't see why any team in need of a great Center/ Power Forward wouldn't go after Lee.
#4 Amar'e Stoudemire - Phoenix Suns

The 6'10" high flying Amar'e Stoudemire has been an All-Star for most of his career and made All NBA First Team honors in 2007. His 23 points and 9 rebounds per game were a big reason why the Suns made the Western Conference Finals. It's unfortunate though, that the media and league have been misspelling his name since he was drafted. This summer, someone will make it up to him by offering Amar'e some big bucks! His only downside, his knees have been a problem in the past.
#3 Chris Bosh - Toronto Raptors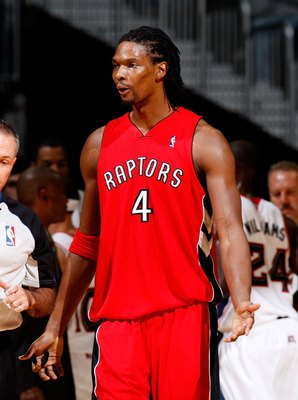 When" Vincanity" left Toronto, the Raptors anointed Chris Bosh their leader. A slim Power Forward with excellent speed and athleticism, the 26 year old hasn't disappointed Toronto fans since the Raptors took him 4th in the 2003 draft. Bosh has been selected to five straight All-Star games and is coming off his career year. His 11.8 rebounds to go with his 24 points her per game are great, but what's even better is his 51% field goal percentage; all career highs.
#2 Dwyane Wade - Miami Heat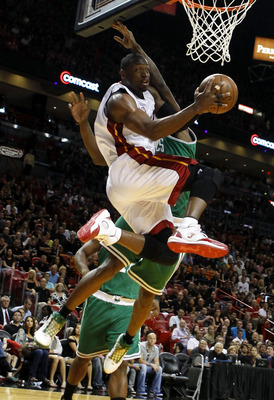 Seriously, what's not there to like about Dwyane Wade? He scores, rebounds, passes, blocks, steals and does everything you want your star athlete to do. He's even brought Miami a championship. But aside from that, he's everyone's idol. The man wears #3 because it represents the Holy Trinity and his jersey was the highest selling in the NBA for 2 years straight. He also donates 10% of his salary to a church in his birth-town, Chicago. Did I mention he does T-Mobile ads with Charles Barkley and wear bow ties. BOW TIES!!!
#1 LeBron James - Cleveland Cavaliers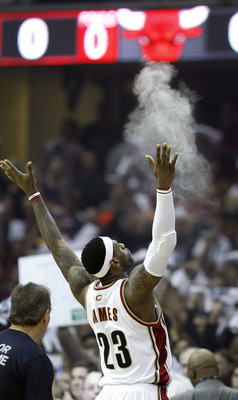 Will he stay or will her go? That is the biggest question posed upon the NBA in god only knows how many years. LeBron James, the most coveted free agent since Columbus discovered America is the #1 guy on this list for obvious reasons. His career averages are 27.8 points per game to go with 7 assists and 7 rebounds. He's won the last 2 MVP awards and is on fire. The question is who's in the running? New York, Chicago, New Jersey and Cleveland are all possibilities and one of them will make headlines with the "Chosen 1" come this July.
Keep Reading