Decorating Our Champions: Wrestling's 10 Best Belts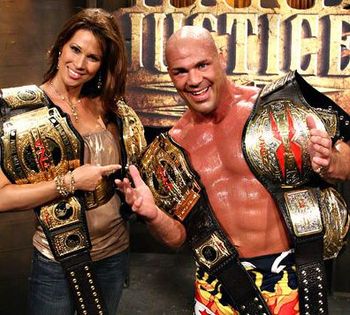 Sometimes a particular championship will appear more significant based on the artful design of the actual belt carried by its rightful owner.
Throughout the many years in wrestling history, the championship belt has evolved from simple buckles to the intricately jeweled masterpieces seen today.
Let's look at some of the better belts as I formulate a ranking and bestow a champion among championship belts.
(Credit to www.davemillicanbelts.com for some of these pictures.)
Honorable Mention: The Million Dollar Championship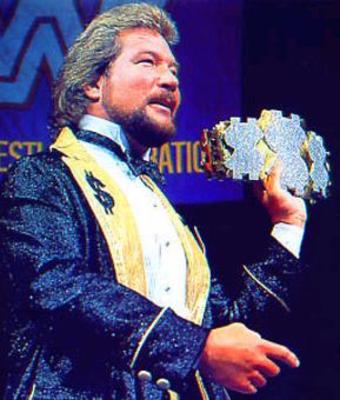 I thought this belt deserved at least a mention, but I'm afraid it didn't crack my personal Top 10 list.
But if Mr. DiBiase would like to persuade me otherwise...
10. NWA Television Championship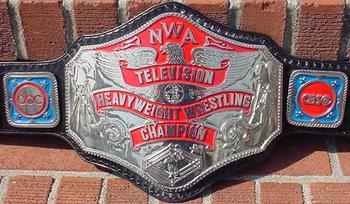 There haven't been that many silver belts, at least not that I can recall.
The red accents also make it unique, plus I like the TV cameras on the sides of the main plate and the network logos on the smaller plates.
9. WWE United States Championship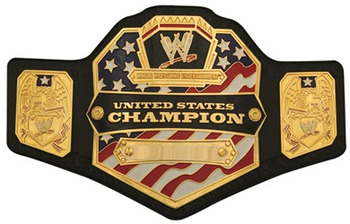 This belt has always seemed a little small to me, plus the point at the bottom would seem uncomfortable, but overall it's a great design.
8. TNA Tag Team Championship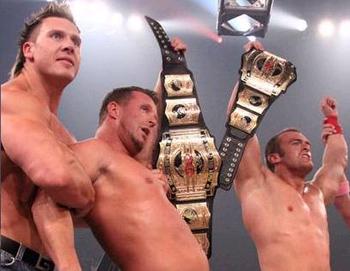 These are the only tag team belts to make the list. Just like TNA's tag team division, rarely do you see a dull spot. They must meticulously shine them.
7. WWE "Winged Eagle" Championship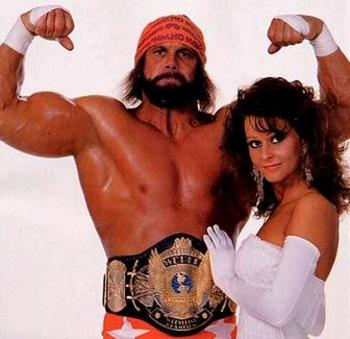 This was the first WWE belt that really grabbed my attention. It looked more like a trophy instead of an accessory.
6. TNA X Division Championship
Who wouldn't want this belt draped over their shoulder? It might resemble a hubcap, but it sure is a beautiful hubcap.
5. Tennessee Titans Sack Champ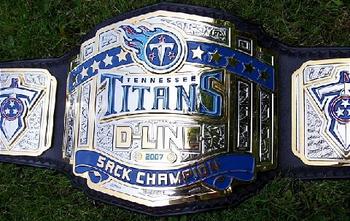 I know this isn't a wrestling title, but look at it. It is absolutely gorgeous. Even though the Titans are one of my most disliked teams, I still must say it looks awesome.
4. NWA/WCW/WWE World Championship
When you think of substantial belts, this is the one that comes to mind. It's probably the largest of any belt out there.
I personally think they should retire this belt style because it doesn't look right on anyone besides the Nature Boy. Whooooo!
3. TNA World Heavyweight Championship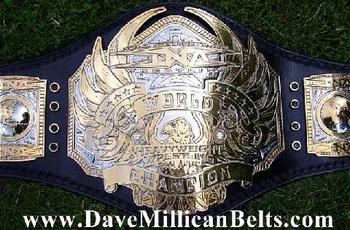 I love this belt. A solid combination of silver and gold with the extension of the eagle's wings above the main plate makes for a beautiful piece of artwork.
2. TNA Global Championship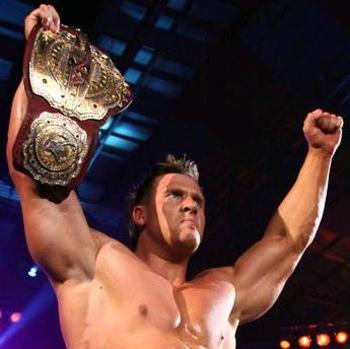 You can say what you want about the Global title, but you can't deny that the actual belt is one of the best around.
It's the only belt on the list that doesn't have a black strap. I guess there's something about TNA and their red designs that make for some striking belts.
1. WWE Championship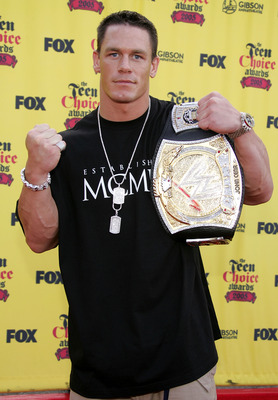 No surprise here, I'm sure. This is the most intricate belt of them all.
I'm pretty sure it no longer spins, which is a good thing. It is definitely the trendsetter for all belts to come, but how can anyone top this?
Keep Reading