NBA Free Agency Rumors: The Five Teams at the Top of Every Player's List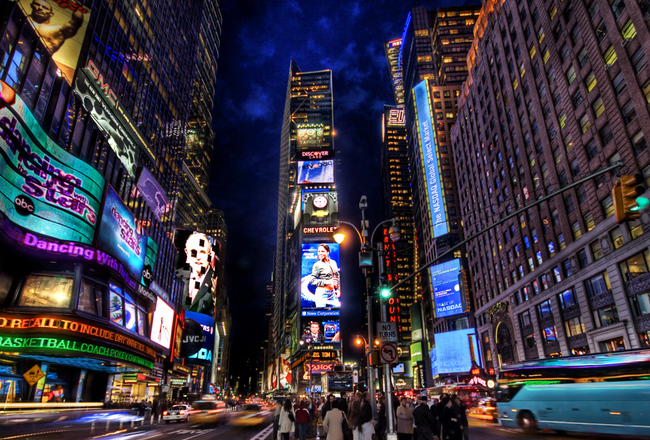 Like a Steve Miller Band song: Time keeps on slippin', slippin', slippin', into the future.
It is now June and the NBA Finals have yet to begin, but that doesn't mean NBA Free Agency isn't heating up.
For the week after LeBron James was bounced from the playoffs, all that was on the major sports channels was speculation about where the NBA's two time MVP was going to land.
Was he going to go to New York? Maybe he would move onto Chicago, his Airness' home? Could it be Miami or New Jersey? Or would he just stay home in Cleveland?
While we're no closer to that answer since Free Agency doesn't begin until July 1, those five cities seem to be the front runners for not only LeBron, but the likes of Dwyane Wade, Chris Bosh, and others.
This slideshow profiles why these big cities are likely the landing spots for these big players.
Chicago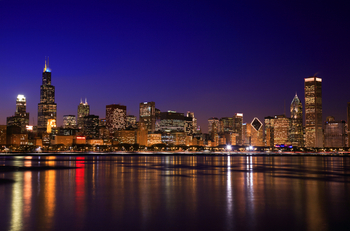 The Windy City isn't known for its great weather, but it is known for its strong basketball tradition.
Michael Jordan, Scottie Pippen, Phil Jackson, and six championship trophies dominate the legend and lore in Chi-town.
Besides being arguably the best basketball player to ever live, a statue of Jordan emphatically dunking over opponents resides outside the United Center.
Which brings up a main negative about one of the big time players wanting to pick Chicago—anyone that plays there will have to live in Jordan's shadow, literally and figuratively.
Still, some like LeBron or Carlos Boozer, who have both been rumored to possibly landing in Illinois, and they may welcome the pressure.
Playing with the likes of Derrick Rose and Joahkim Noah as support players is rather enticing too.
Plus, with the sad Cubs, White Sox, and Bears in town, people in Chicago want a winner other than the Blackhawks—the city is ready to see winning basketball once again.
New Jersey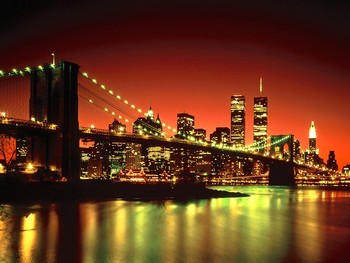 New Jersey is easily the wildcard of these five teams.
It's not in a great climate and it's not glamorous—yet. New Jersey will be moving to Brooklyn and might even change mascots—maybe they can entice one of the huge free agents by letting them name the team (the LeBrons?).
The Nets owner, Mikhail Prokhorov, is basically an unknown Russian billionaire, but he says he wants to make the team great and spend lots of money.
Is this the place to start?
Plus, LeBron's friend and mega-star rapper Jay-Z is part owner as well.
Tradition with the Nets? There really is none, meaning whoever goes to this team will be the biggest star they have ever had. That's some incentive to be sure.
Plus, Brooklyn will have only one team, the Nets (or Wades) playing in the brand new Barclays Center, and they will have the gigantic New York media to cast spotlights on their every move.
Miami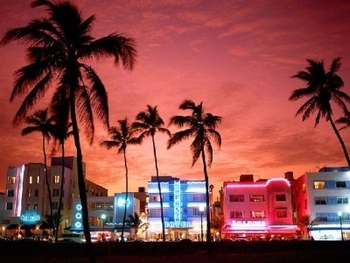 South Beach is by far the greatest place to live weather-wise on this list, and it may have the best nightlife as well.
There's always somewhere to go, someone to see, and someone to be when you live in Miami.
On the tradition side, there is less than in NJ, but not much other than Alonzo Morning and Dwyane Wade.
Wade has talked about wanting to stay in South Beach so maybe his plans include recruiting LeBron, Amar'e Stoudemire, or Chris Bosh to come play along side him.
Cleveland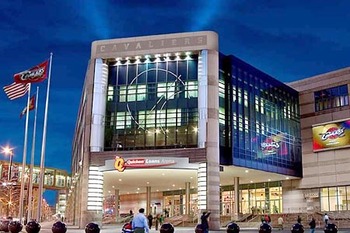 Also, there's Cleveland.
The city of Rock and Roll had to make the list for a few reasons.
First, LeBron says he's leaning towards staying in Ohio on Friday's airing of Larry King "Live". He grew up there, well in Akron 20 minutes away, and the franchise has done nothing but bend over in every direction for the kid phenomenon.
Second, with the Rock and Roll Hall of Fame and the Professional Football Hall of Fame, and a growing nightlife scene, Cleveland has lots to like.
Also, Cleveland has shown they can build a team of role players around a superstar, so it should be more alluring to other big names as well.
And in this world full of social media, blogging, 24-hour sports news networks, etc., it's hard to say that any of these players wouldn't get enough media attention, even in "small market" Cleveland.
Lastly, whoever goes there will have the opportunity to have a say in who their coach will be as well—talk about luxury.
New York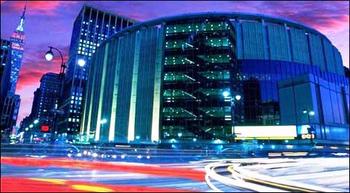 Ah, the bright lights and excitement of the city that never sleeps.
If you can make it there, you can make it anywhere and there's no doubt these huge Free Agents want to get to the Big Apple.
Madison Square Garden is the most storied basketball venue in the entire NBA, filled with tradition but not one massive star for years and years. Patrick Ewing may have been the last to dominate there in the 90s, but Walt Frazier, Willis Reed, and Phil Jackson won two championships in the early 70s as well.
The Knicks have one of the biggest and best fan bases of the American sporting landscape, and they will go bananas for another superstar in New York.
Not to mention the enormous endorsement deals and the insane size and fervor of the New York media that are perfect for a young superstar basketballer.
Where will they all go?
LeBron James. Dwyane Wade. Chris Bosh. Amar'e Stoudemire. Carlos Boozer. Joe Johnson.
The list goes on and on.
So, where do you think these amazing basketball players will go?
One of these cities? Somewhere else?
Let's get some interesting and intelligent debate going sports fans!
Rich Kurtzman is a Colorado State University alumnus and a freelance sports journalist. Along with being the Denver Nuggets FC here on B/R, Kurtzman is the Denver Broncos FC on NFLTouchdown.com, the CSU Rams Examiner for examiner.com and the Colorado/Utah correspondent for stadiumjourney.com.
Follow Rich on twitter @ twitter.com/richkurt!
Keep Reading

New York Knicks: Like this team?