Power Rankings: Best Current NFL Uniforms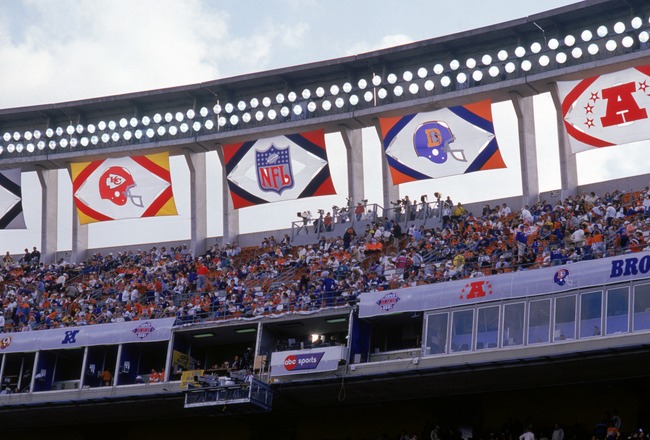 "You look good, you feel good. You feel good, you play good"
-Deion Sanders
This slideshow will rank the aesthetics of current NFL uniforms.
Although it has no direct impact on the teams performance, there appears to be a correlation between teams playing good and looking good.
After looking at this list, some teams may consider a uniform makeover in the near future.
1. New Orleans Saints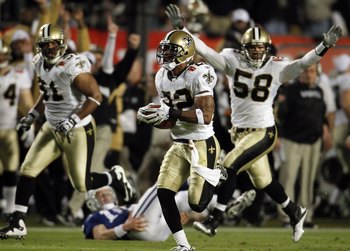 The Saints top this list for their great color scheme and simple design. More importantly, they have one of the best logos in professional sports.
The fleur de lis is simple, but also culturally significant. A team's logo reflecting their fans is an important aspect of a quality uniform.
Home: A+
Road: A
Alternate: N/A
Logo: A+
2. Dallas Cowboys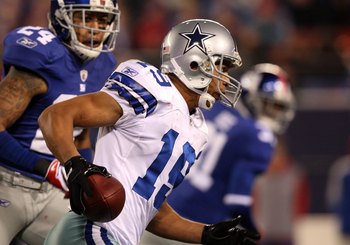 The most recognizable logo in all of North America. The Dallas Cowboys' star seems to appropriately reflect everything for which their organization stands.
There are teams with better colors and uniform designs, but I find it hard to rank them ahead of the Cowboys, simply based on the strength of their logo.
Home: A
Road: B+
Alternate: B-
Logo: A+
3. Kansas City Chiefs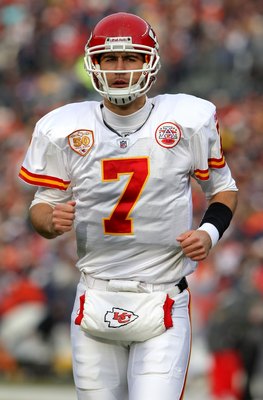 The Chiefs uniform against the backdrop of the Red Sea is a classic NFL image.
The combination of colors is the best in the NFL. Their all-white uniform is only outdone by their traditional red jerseys.
Home: A
Road: A
Alternate: N/A
Logo: B
4. Green Bay Packers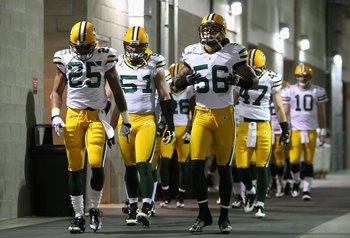 Sometimes the historical significance of a team adds to the timeless look of their uniforms. This happens to be the case with the Green Bay Packers.
Their uniforms aren't the most aesthetically pleasing, but it's hard to imagine all-time NFL uniforms without considering the Packers.
Home: A
Road: B
Alternate: N/A
Logo: A
5. Cincinnati Bengals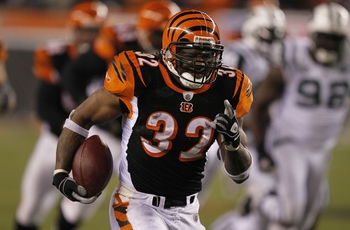 The Bengal stripes may not be for everyone, but this uniform seems to tie everything together nicely.
In most cases, I prefer a more timeless looking uniform, but the combination of colors and design works well for the Bengals.
Home: A
Road: B+
Alternate: B
Logo: B
6. San Fransisco 49ers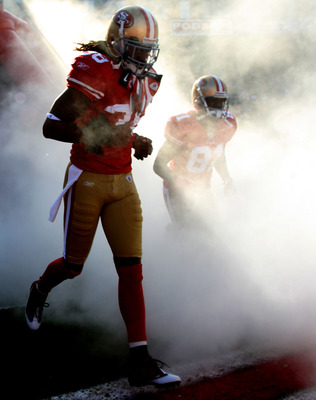 Similar to the Packers, the Niners' uniforms have a measure of historical significance in this league.
When you leave the tunnel with gold pants and a gold helmet, you had better bring your A-game. In doing so, the 49ers are likely trying to create an image of winning, for their players and fans.
Home: A
Road: B+
Alternate: N/A
Logo: B-
7. Oakland Raiders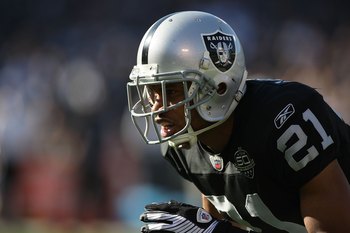 Nothing fancy here.
The Raiders uniforms don't have any stripes, patterns or logos, proving that sometimes less is more.
The Raider logo is also an accurately portrayal of their fan base and attitude.
Home: B+
Road: B
Alternate: B
Logo: A
8. Minnesota Vikings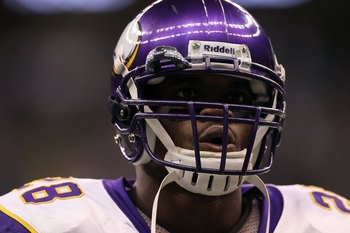 If you're going to wear purple in the NFL, you had better make it look good.
The reflection of the dome lights on the purple helmets is the most appealing feature of these uniforms.
Home: B
Road: A
Alternate: B-
Logo: B
9. Atlanta Falcons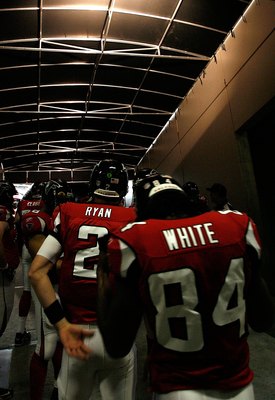 This is the first "new look" uniform on this list.
It would be difficult to make an ugly jersey using red and black, so this selection is a bit of a no-brainer.
Home: B
Road: B
Alternate: A
Logo: A-
10. New York Jets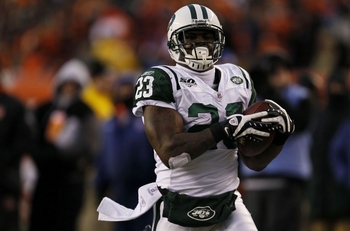 The Jets have some of the cleanest striping in the league. It's a simple look, but they're often the sharpest looking team on Sundays.
Home: A-
Road: A-
Alternate: D
Logo: B-
Teams 11-20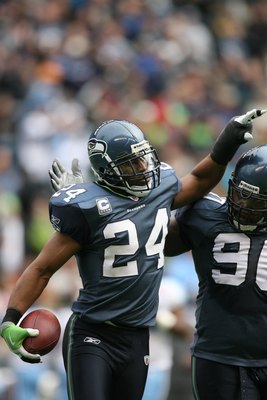 11. Seattle Seahawks: The popsicle colored alternate uniforms kept them out of the top 10.
12. Cleveland Browns: Most people don't like the Browns, but they're definitely unique.
13. Pittsburgh Steelers: Black and gold resonates through Pittsburgh sports teams; the Steelers do it the best, though.
14. Philadelphia Eagles: Their home and away jerseys leave a little to be desired, but their black alternates are top-notch.
15. New England Patriots: One of my favorite logos in the NFL. I also like the striping on the socks.
16. San Diego Chargers: The use of the lightning bolt is phenomenal.
17. Chicago Bears: Great combination of colors.
18. New York Giants: Their uniforms are average, but the shiny helmets are great.
19. Indianapolis Colts: Definitely simple, but they're lacking something in the style department.
20. Miami Dolphins: The colors aren't for everyone, but they're definitely recognizable.
Teams 21-32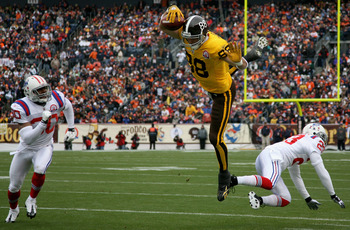 21. Detroit Lions: I'm just not a fan of the royal blue.
22. Denver Broncos: The stripe that's continuous from the jersey to the pants is a great look.
23. Baltimore Ravens: All black, all white—can't go wrong that way.
24. Tampa Bay Buccaneers: The brown pants are a great throwback to classic uniforms.
25. Arizona Cardinals: They have changed their look several times in recent years. They're getting closer, but they still haven't put it all together.
26. Jacksonville Jaguars - The all black uniform is cool, but overall, they score a little below average.
27. Washington Redskins - For me, the burgundy and gold just don't work together.
28. Tennessee Titans - Tar-Heel blue is already taken.
29. Buffalo Bills - The Bills ahve made some positive changes, but they still have a long way to go.
30. Carolina Panthers - A cookie-cutter style uniform and they could definitely do more with those team colors.
31. St. Louis Rams - The Rams changed from a set of great looking uniforms to a set of average ones.
32. Houston Texans - Too plain for my taste. They should making their logo more prominent on their jersey.
Keep Reading