Five Good Things That Came Out of Jim Joyce's Blown Perfect Game Call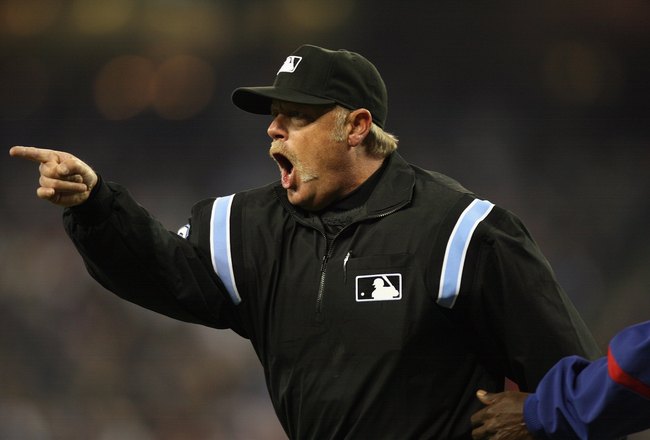 The immediate reaction following Jim Joyce's blown call of Armando Galarraga's perfect game last night was vicious and constant. Joyce drew the ire of the baseball world when his blown call destroyed Galarraga's chance of throwing the 21st perfect game in baseball history.
But as baseball goes, the next game is always around the corner, and today the Tigers and Indians returned to the field with Jim Joyce behind the plate.
There was a unique moment before the game when Galarraga presented today's lineup card to Joyce, setting off five positive moments that came from last night's gut-wrenching call.
Joyce Admits His Mistake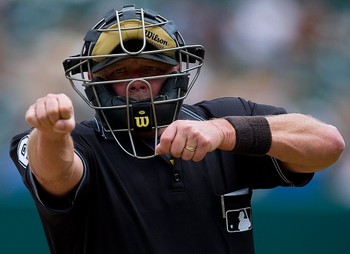 Through all the anger of the blown call, Jim Joyce readily acknowledged his failure on the final out of last night's game. How could he not, given instant replay? But Joyce stood up to his now legendary missed call and offered a heart-felt admission that he blew a great moment for baseball.
Joyce Apologizes to Galarraga
In a moment of great sportsmanship, Joyce once again apologized to Galarraga. Today, Joyce accepted the lineup card as home plate umpire, and through watery eyes, he again apologized to Galarraga, including a friendly pat on the back.
Detroit Reprieve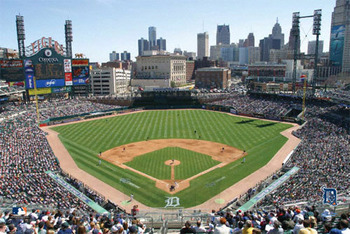 Despite their justified anger towards Joyce, Tigers fans welcomed Joyce back to the field today with a warm round of applause. The fans' applause came as a signal that, maybe, those in attendance understand humans make mistakes.
Now, there is a large section of fans who will never forgive Joyce and they aren't wrong. But at least the fans' next day reaction gave Joyce a feel good moment.
Sportsmanship Award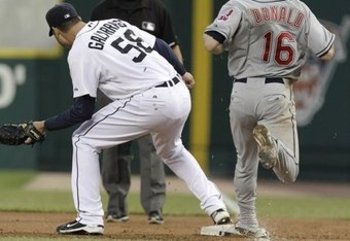 Galarraga (and the Tigers fans) could have taken the low road and refused to accept an apology, or refused to go out and shake Joyce's hand prior to the game. Yet, he didn't. The 28-year-old right-hander took the high ground and immediately acknowledged his understanding of how Joyce could blow the call.
He and the Tigers fans have shown very good restraint and sportsmanship by not coming down hard on Joyce, even though many wouldn't blame them if they did.
Joyce Stuck It Out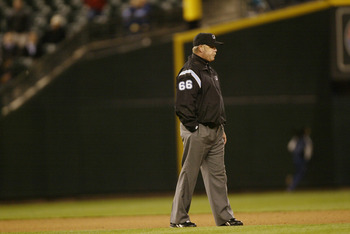 Jim Joyce was given the option to skip his turn today, but the long time big league umpire had none of it. Joyce took his medicine and went back out on the field to umpire this afternoon's game. His desire to return to the field, and not cower from pressure of possibly angry fans, I believe, speaks to his commitment as an umpire and as an individual.
Keep Reading

Detroit Tigers: Like this team?