The Houston Astros' Decade of "D'oh!" in the MLB Draft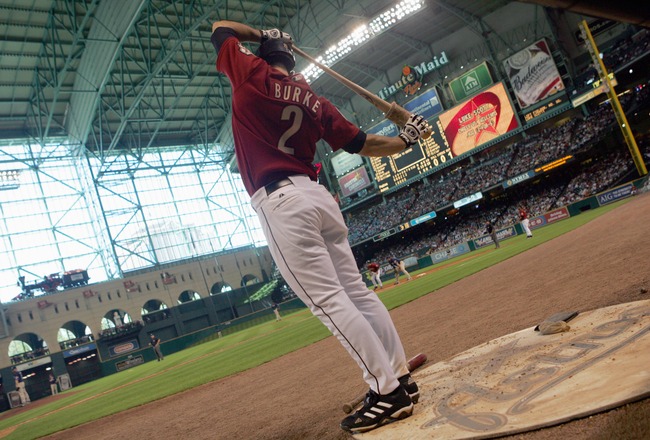 A decade ago, the Astros had one of the best minor league systems in the draft.
Yeah, but a decade ago, Pets.com, Ryan Leaf's pro future, and Enron were also sure things.
Houston's abject failure atop the major league draft over the past decade is one of many culprits for why the Astros are careening toward the franchise's first 100-loss season. Over the past decade, the club's success with first round selections has been as futile as CNN's attempt to topple Fox News.
As the Astros prepare for Monday's draft, let's take a look back at the decade that wasn't for Houston, along with a painful reminder of what the club could have had if not for owner Drayton McLane's rigid desire to pay draft picks according to slot.
In the words of famed "practical joker" Jigsaw, let the games begin...
2000: RHP Robert Stiehl (27th overall)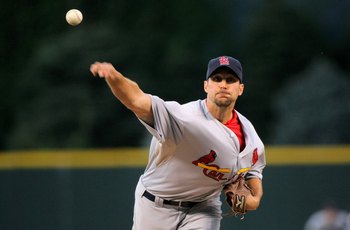 The club used its first round pick on the junior college right-hander, whose seven seasons in the minors consisted of just 10 games above Class A (AA Corpus Christi in 2007, his final year).
Two picks later, the Atlanta Braves chose RHP Adam Wainright, who has emerged as one of the National League's premier starters after being traded to St. Louis in 2003.
The Braves also used a supplemental first rounder on 2B Kelly Johnson, who is in the midst of a career year with the Arizona Diamondbacks.
2001: 2B Chris Burke (10th overall)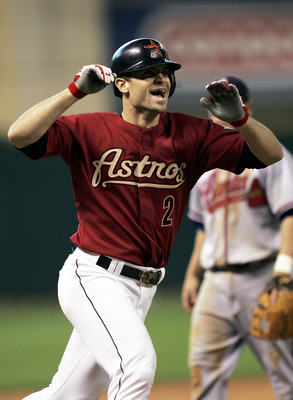 Burke will forever live in Astros lore thanks to his dramatic home run in the bottom of the 18th inning that clinched the 2005 NLDS against the Braves.
The former Tennessee standout was a solid utility player for the club from 2005-07 before becoming a nomad; Burke is currently playing for Class AAA Louisville in the Reds organization.
While the Astros passed on the likes of SS Bobby Crosby (25th overall), P Jeremy Bonderman (26th), and C Jeff Mathis (33rd), it's the player selected 38th that should make Houston fans wince with every Pedro Feliz groundout.
Imagine how many home runs and Milo Hamilton Blue Stars 3B David Wright could have received at Minute Maid Park...
2002: RHP Derick Grigsby (29th overall)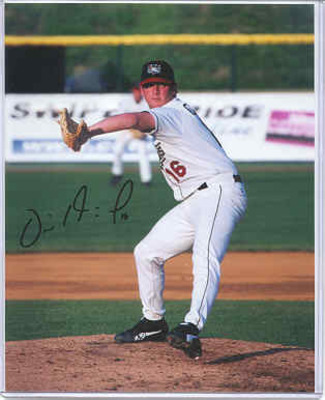 The Marshall, Texas native appeared to have a bright future, but injuries and ineffectiveness resulted in a 14-18 record with a 4.79 ERA before Grigsby's career ended in Class A Lexington after the 2004 season.
There's not much for the Astros to regret, as only 3B Mark Teahen (39th) has provided modest major league numbers among the players selected after Grigsby in the first round.
2003-04: No First Round Selection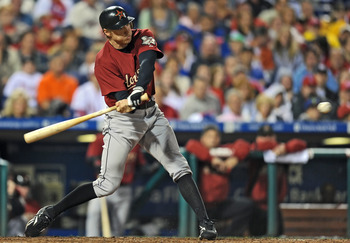 The free agent signing of 2B Jeff Kent cost the Astros their first round choice in 2003, allowing the Giants to select P David Aardsma with the compensation pick.
P Jason Hirsh, the club's first pick in 2003, went 3-4 (6.09 ERA) in nine starts with the Astros in 2006 before being traded to Colorado, where he started 19 games for the National League champs the following season.
Andy Pettitte's arrival in Houston the following winter cost the Astros another first round pick, but the club made up for it by selecting OF Hunter Pence in the second round.
Pence has been the most successful of the club's picks over the last decade, establishing himself as a solid performer. He's a career .287 hitter with 76 home runs and 41 steals in his first three-plus seasons.
2005: P Brian Bogusevic (24th); OF Eli Iorg (38th)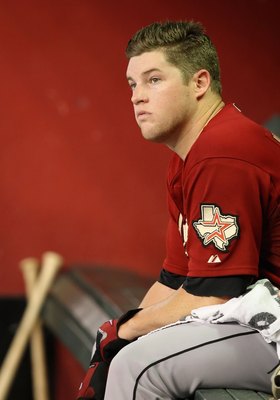 The Astros whiffed on both picks, missing out on the likes of P Matt Garza (25th), OF Colby Rasmus (28th), and P Clay Buchholz (42th).
Bogusevic struggled on the mound for much of his first four seasons (14-21, 5.05) before the Astros moved him to the outfield. Currently hitting .296 at Class AAA Round Rock, Bogusevic will likely make his major league debut at some point this season.
After a strong rookie season, Iorg's inability to reach base took a toll on his baseball future. He reached Round Rock last year but hit just .209 in 44 at-bats.
2006: C Max Sapp (23rd)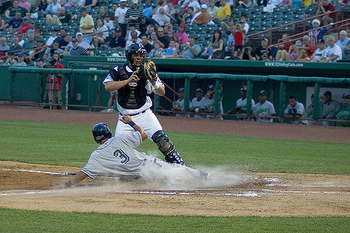 The club had high hopes for Sapp, a 6'2", 220-pounder who was regarded as one of the top high school catchers available. Though he had just seven home runs in his first three seasons, the power was expected to arrive.
Sadly, fate intervened as Sapp was afflicted with a severe case of meningitis after the 2008 season, nearly killing him in the process. Sapp missed all of the 2009 season and was released by the club last month after being unable to return to the field.
The Astros missed out on the likes of OF Chris Coghlan (36th, 2009 NL Rookie of the Year) and pitchers Joba Chamberlain (41st) and Chris Perez (42nd).
2007: No First Round Selection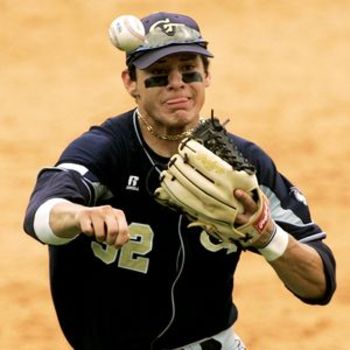 The signings of OF Carlos Lee and P Woody Williams cost the Astros their first two picks, but the club appeared to make up for it by selecting 3B Derek Dietrich and P Brett Eibner in the third and fourth rounds.
Problem was, owner Drayton McLane refused to go over slot to sign the pair of high schoolers, eventually relinquishing their rights and allowing both to head to college.
That decision will come back to haunt the Astros on Monday, as both Dietrich (above) and Eibner will be among the top 40 to 50 players selected.
Dietrich, who moved to short at Georgia Tech, is a Golden Spikes Award candidate and has been compared to Chase Utley; Eibner starred as both an outfielder and pitcher at Arkansas and is projected as a 25 to 30 home run hitter once he arrives in the majors.
Had McLane been willing to spend a little extra, the Astros' future would be brighter.
2008: C Jason Castro (10th); P Jordan Lyles (38th)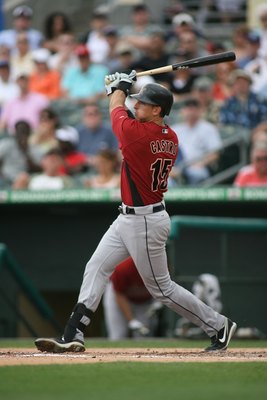 Currently batting .269-1-17 at Class AAA Round Rock, the former Stanford backstop is the club's top prospect and will make his major league debut later this season.
Lyles may not be far behind. The 19-year-old righty is having a solid season at Class AA Corpus Christi (5-3, 2.84 ERA) and should get a stint at Round Rock; at worst, Lyles will go into 2011 with a great chance to make the Astros' opening day roster.
If OF Jay Austin (second round) continues his progress, the trio could signal a reversal of fortune for the club's minor league system.
2009 SS Jiovanni Mier (21st)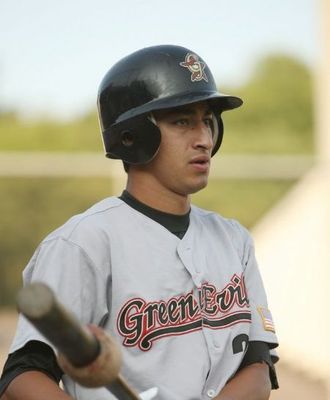 The California prep star will need some time to develop, as he is currently batting a meek .207 at Class A Lexington.
Mier did have a solid rookie season at Greenville, hitting .276-7-32 with 10 steals. Projected as a potential Gold Glove winner, Mier is ranked 97th among Baseball Prospectus' top 100 minor league prospects.
Keep Reading

Houston Astros: Like this team?