Professional Wrestling's Tried and True Clichés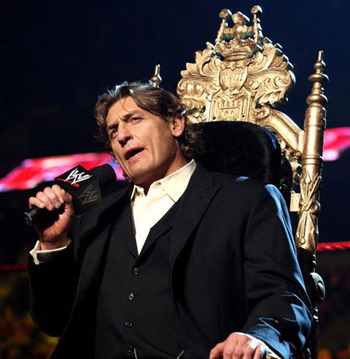 A cliché or cliche
(pronounced /kliːʃeɪ/ (klee-shay) in English, but /kli.ʃe/ (klee-shé) in French.
Is a saying, expression, idea, or element of an artistic work which has been overused to the point of losing its original meaning or effect, "played out," rendering it a stereotype, especially when at some earlier time it was considered meaningful, or novel.
The term is frequently used in modern culture for an action or idea which is expected or predictable.
In the world of professional wrestling, hitting a home run with a truly original character can be few and far between. In the meantime, some what tried and tested cliché stereotypes are sure-shots—at least for the short term.
Today I look at a handful that make up the WWE roster at any one time.
Feel free to add more.
The Social Elite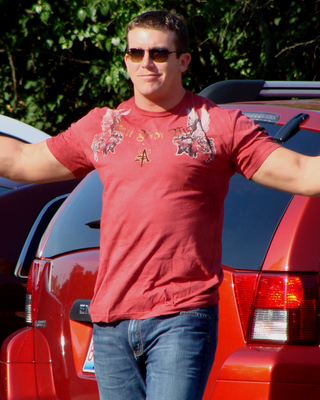 Money, money, money.
From onscreen promoters, to business leaders. From Wall Street Traders, to the just damn fortunate sons of former stars.
It seems like there is always a rich and privileged athlete on the card.
For over a decade the "Billionaire" Vincent Kennedy McMahon and his family have been the standard for the social elite. Brass, cocky, powerful, and completely driven by their greed and egos.
However, since the early part of this last decade, John "Bradshaw" Layfield played the traditional wrestling role of the rich and powerful businessman.
A real life trader on Wall Street, who became a self-made millionaire while maintaining to build a respectable wrestling career, JBL's desire for power and brazen verbal attacks defined elitism, and an obvious self assurance set the standard for the social elite.
Today, like his father before him, Ted DiBiase Jr.—The Fortunate Son—is the definition of the evil social elite cliché. Rich, powerful, arrogant, good looking, charismatic, and completely reassured that, "everyone has a price."
The Working Man's Hero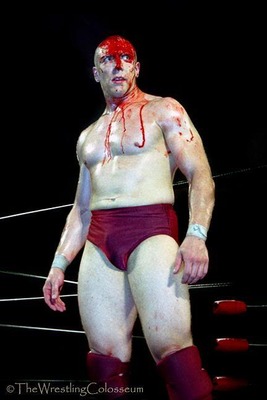 From the "American Dream" Dusty Rhodes, to the former WWE commissioner, Mick Foley, there has always been at least one guy on the roster that represents the little people—the working man's hero.
From humble beginnings, to taking on the world, the working man's hero is always confronted with a struggle.
Typically he's physically limited in size or power, and sometimes lacks great skill and athletic ability.
Often it's the size of the fight in the dog, and the heart and desire to be a champion that draws in the fans and generates this character's success.
And with success comes respect, yet it's the modesty, humility, and unpretentious nature that ultimately defines the character.
The Legitimate Athlete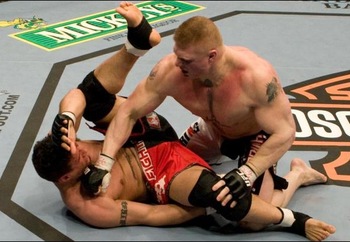 From collegiate athletes, to former All-Americans, to former professional athletes, to dual-sport stars, Olympic gold medalists, and mixed martial artists, these guys simply possess incredible athletic skills.
They are strong and powerful, with natural instincts and extreme athletic ability.
A lifetime of training away from professional wrestling defines this athlete, whose debut and rookie year is as equally defined by the mental focus and intelligence that made this wrestler a champion outside of the squared circle.
Take for example, legendary MMA fighter and World's Most Dangerous Man, Ken Shamrock, and the former 1996 Olympic wrestling gold medalist, Kurt Angle.
And of course, there's former NCAA heavyweight wrestling champion and UFC world heavyweight champion, Brock Lesnar, as well as current WWE world heavyweight champ and former collegiate wrestling All-American, Jack Swagger.
Indeed, the athlete character is built off of the wrestler's achievements prior to going pro, and constant references of their early success reminds us of his abilities inside the ring.
The Evil Foreigner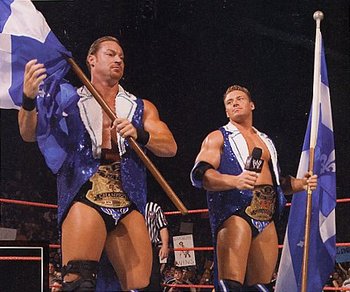 Whether real-world politics prove to be the influence on these characters, the simple rule in pro wrestling is, never trust a foreigner!
Professional wrestling especially, would have you believe that if they're not from the United States or English-speaking Canada, well, they're evil!
From the snooty French-Canadians, to the demonic and mysterious Asians, the Mexican bandits and shifty, communist-loving Eastern Europeans, there's always room on the bad-guy bandwagon for those anti-American Arab and Muslim wrestlers.
Dealing with the "Evil Foreigner" character is like dealing with the killer in a teen-slasher movie—there are rules.
They always get the best of you in the beginning. They're dangerous, hard to beat, and will always come back for revenge.
You beat one, and the Evil Foreigner has a friend waiting in the crowd. In fact, it's usually an American traitor.
Evil Foreigners work together. An Englishman, a Russian, and Scotsman may all hate each other, but they hate you, and America more.
And never, ever agree to defend your title on an Evil Foreigner's home soil.
The Patriot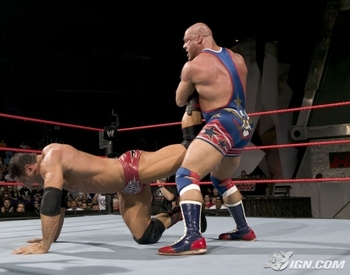 Segue...
Where there's evil, there's the Patriot.
It doesn't matter if they engage in a feud with the Evil Foreigners, or simply delivering an awe-inspiring speech in a time of great need.
They don't need to wear the Stars-and-Stripes, or carry the U.S. Flag over their shoulder, yet these are the guys who define "America," who stand up and defend freedom, and his country's ideals with great honor.
This wrestler goes into his match as if he's going to battle, while cutting promos as if he's leading an army. Inspiring and charismatic, they are leaders.
From the "Immortal" Hulk Hogan, to the "Olympic Hero," Kurt Angle. From Stone Cold Steve Austin, to even the Marine incarnation of John Cena.
All at one point in time were American heroes, who will stop at nothing in defending their country's name.
Keep Reading