What'd You Call Me? The 25 Best Sports Nicknames of All Time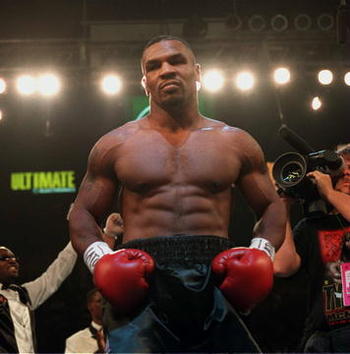 Nicknames bring joy to sports.
There are so many great ones.
Some are funny, some are scary, and some are just fitting.
Whatever the type, nicknames give sports flavor.
Let's take a look at the 25 best of all time. Enjoy.
25. Rafer Alston: "Skip 2 My Lou"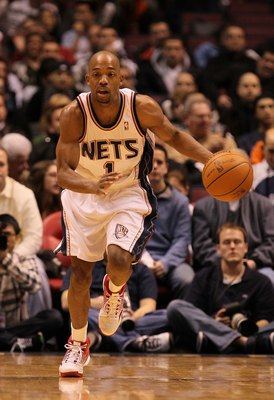 We kick off this list with a streetball legend.
He comes straight out of Queens—where nicknames are almost mandatory on the courts—and he has brought his nickname with him to the NBA.
Skip 2 My Lou is a nickname that Alston acquired by skipping while dribbling.
Skipping and Queens streetball don't exactly seem like a match made in heaven to me, but he's still alive isn't he?
Skip 2 My Lou has become one of the NBA's most humorous and classic nicknames of all time.
24. Deion Sanders: "Prime Time"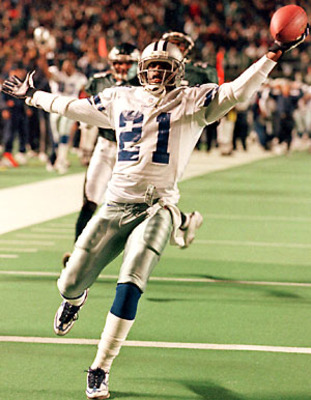 Deion Sanders was the real deal.
He was a showman, he was skilled, and he was athletic.
Prime Time suits him perfectly.
Sanders put butts in seats and made sure they went home happy.
His touchdown dances were flashy, but so was his mouth on more than one occasion.
That was Deion, love him or hate him.
23. Ozzie Smith: "The Wizard Of Oz"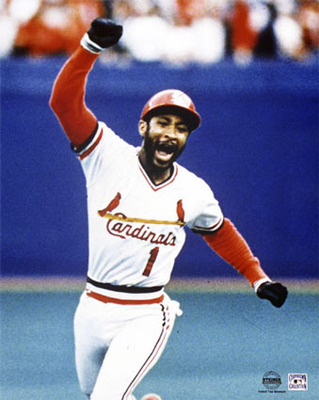 Ozzie, Ozzie, Ozzie.
There are no words to describe this man.
He is the best defensive player in the history of baseball. Period.
His field entrance's were the greatest of all time (his flips). Period.
He hit one of the most famous home runs of all time. Period.
When it comes to Ozzie Smith, there is only one appropriate word: Wizard.
22. "Pistol" Pete Maravich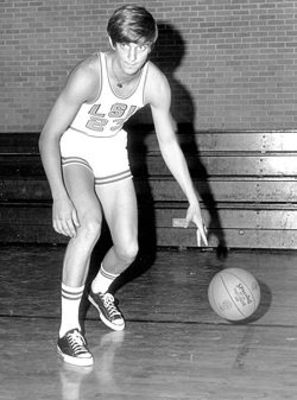 Pete Maravich was one of the greatest point guards in NBA History.
He controlled the floor like nobody that we've ever seen, and we may never see anybody like him again.
He could score, pass and defend.
He was one of the most dedicated players in the history of basketball. He truly loved the game that he had been playing since he was a toddler.
Maravich was a great man. It's a damn shame that we lost him at such a young age.
21. Reggie White: "The Minister Of Defense"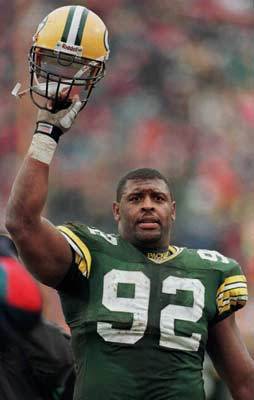 Reggie White was the greatest pass-rusher in NFL history.
He lived in the backfield and gave quarterbacks nightmares every Sunday.
His contributions to the Packers in the late '90s gave Brett Favre the ring he was so overdue for.
White was unbelievable on the field, but even better off of it.
For arguably the most religious athlete of all time, "The Minister Of Defense" is a fitting nickname to say the least.
Not to mention he had quarterbacks praying to God every time they saw him breathing down their necks.
20. Wayne Gretzky: "The Great One"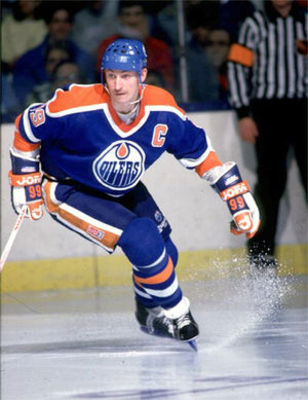 Great can't describe Wayne Gretzky.
Neither can unbelievable, fantastic, unreal, awesome, amazing, or any other adjective you want to throw at him.
He was just that good.
By far the greatest athlete in the history of team sports.
If he was great than everybody else is just decent.
19. Red Grange: "The Galloping Ghost"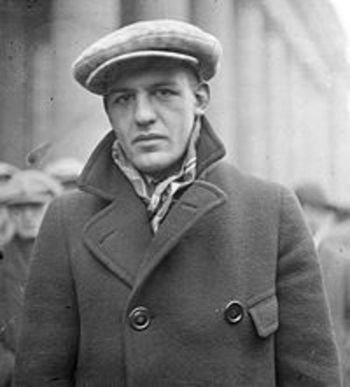 You may not be familiar with Red Grange, but you should be.
He is one of the most important figures in NFL history.
In an era where players were paid under $100 per game, he was given $100,000 to play 19 games.
This brought extreme fame on Grange. His first game in the NFL (played at the Polo Grounds) garnered 65,000 fans, which is often said to have saved the Giants franchise.
His huge persona is also credited with bringing the National Football League popularity in the United States.
Not to mention, the dude could play!
He was named as the greatest college football player of all time by ESPN back in 2008.
His unbelievable speed and agility netted him the nickname, "The Galloping Ghost," and it's fitting to say the least.
18. Andrei Kirilenko "AK-47"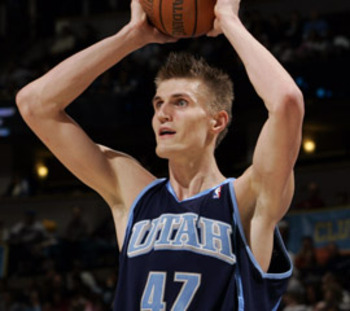 For those of you that aren't familiar with Andrei Kirilenko, he came straight out of Russia.
For those of you who aren't familiar with the gun AK-47, it came straight out of Russia.
For those of you who aren't familiar with initials (that would be most of you) they take the first letter of your first name and the first letter of your last name, and combine them.
For those of you who aren't familiar with sports jerseys (again, most of you) they display a number.
Now let's put that all together for a second.
Andrei Kirilenko and the AK-47 are both from Russia.
Kirilenko's initials are AK.
Kirilenko's jersey number is 47.
Hey, why not call him AK-47? That might be cool.
And now you know where that nickname comes from.
Oh, by the way, I thought I'd add another bad joke to this slide, so here it is:
It's a shame Kirilenko never got to play for Mike D'Antoni because I imagine he would be good at running and gunning.
17. Ahmad Bradshaw, Brandon Jacobs & Derrick Ward "Earth, Wind & Fire"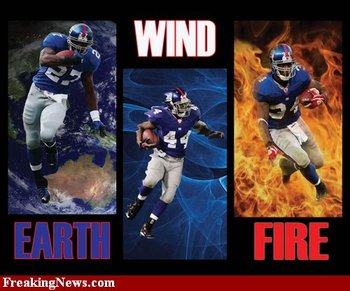 I don't know if this really qualifies as a nickname, but it would be a crime to omit it from this list.
It might be the most creative nickname in the history of nicknames.
Earth, Wind and Fire was what the Giants three-headed running back monster was dubbed back in 2008.
Brandon Jacobs was Earth because, well, have you ever seen the dude?
Ahmad Bradshaw was Wind because he swept by so fast that you really couldn't even see him.
Derrick Ward was fire because he would be the third of the running backs to enter the game, and when he did he would burn you for long gains.
16. Dominique Wilkins: "The Human Highlight Reel"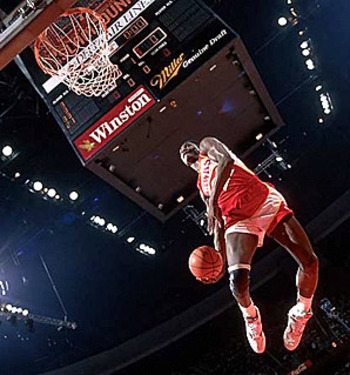 There is no player in all of sports that lives up to their nickname quite like Dominique Wilkins.
He is literally a walking, breathing highlight reel.
His dunks are ferocious, deadly, scary, stylish, and most of all, disgusting.
Just watching him dunk once puts you in the mood for a nice, hot shower.
He can score from anywhere on the floor and do things that you wouldn't believe until you watch twice. And than you still won't believe them.
"The Human Highlight Reel" is the perfect nickname for Dominique Wilkins.
15. Ted Williams: "The Splendid Splinter"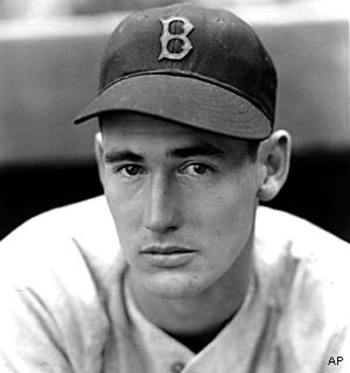 Watching Ted Williams swing a baseball bat is a gift.
Even through the old, black and white film, it's something special to watch.
It makes you feel just splendid inside every time he connects with the wood.
"The Splendid Splinter" fits Ted Williams to a tee.
14. "Shoeless" Joe Jackson
The story behind Joe Jackson's nickname is an interesting one.
During a mill game in South Carolina, Jackson was suffering from extremely painful blisters from a new pair of cleats. The pain was so severe that he removed the cleats completely and played the rest of the game shoeless.
However, that is far from the only noteworthy thing Jackson encountered in his career.
During the Black Sox Scandal in 1919, he was one of the eight players banned from baseball for life.
However, it is often debated whether or not Jackson took part in the scandal.
13. Naim 'Pocket Hercules' Süleymanoğlu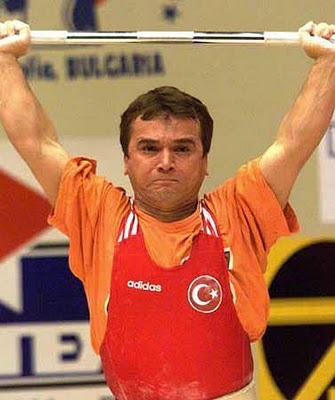 I'm not going to lie to you, I know next to nothing about "Pocket Hercules," nor do I have any desire to find out. But I can tell you one thing: He has the funniest nickname in the history of sports.
Here's what I can tell you about him:
He stands at 4'10" inches.
He is a 10-time Olympic Gold Medalist.
Is there really anything else you need to know?
12. Lou Gehrig: "The Iron Horse"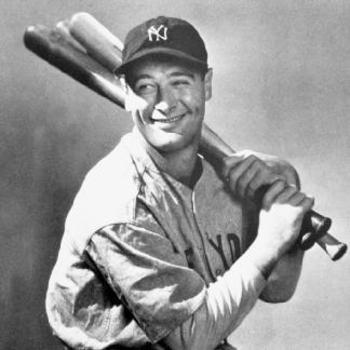 I know what you're thinking: "Where the hell do you come up with a nickname like 'The Iron Horse'?"
Well, I was wondering the same thing, so I pulled a few strings and got the official script from the movie: "Nicknaming Lou Gehrig."
That one hits theaters this summer, and it has all the makings of a classic. Here's a sneak peak.
Guy One: Lou Gehrig was an iron man, playing in 2,130 consecutive games.
Guy Two: True, let's call him "The Iron man."
Guy One: Borrrrrrrring.
Guy Two: Good point, why don't we call him "The Horse?"
Guy One: That doesn't make any sense
Guy Two: And...
Guy One: Whatever, we'll just call him "The Iron Horse."
Guy Two: Sounds like a plan.
I hope I didn't spoil the ending, I know a lot of people were looking forward to that one.
11. William "The Refrigerator" Perry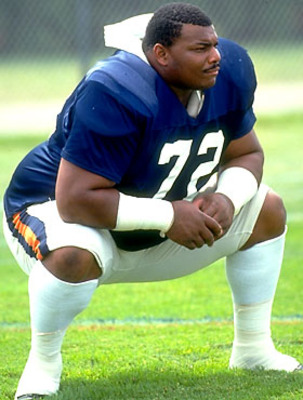 There's not much to this one.
The guy was listed at 385 lbs (although even that's hard to believe) and he refrigerated (Yes that's a real word) his way over people.
10. Walter Payton: "Sweetness"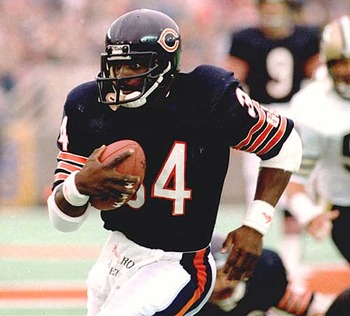 Watching Walter Payton run was one sweet sight.
His nickname says it all.
He combined unbelievable speed, with unreal cut moves, a nose for contact, and extreme power.
Not to mention he showed the same grace and dignity off the field that he showed on it.
Saying the guy was a class act is an understatement.
9. Gary Payton: "The Glove"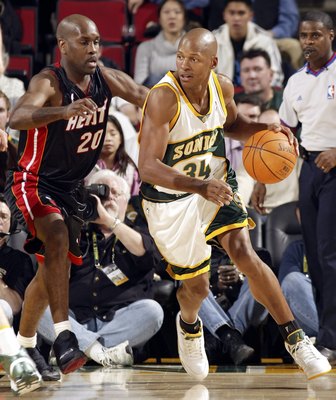 If you don't love this nickname you have no soul.
This one is a classic.
Payton, earned this nickname for his tenacious and in-your-face defense.
He was truly one of the greatest defensive players in NBA history.
8. Billy "White Shoes" Johnson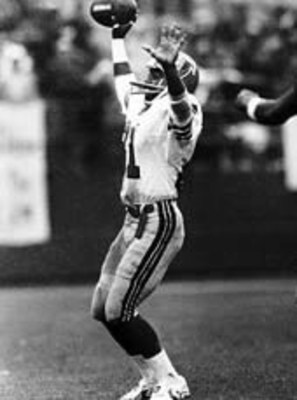 Billy Johnson might have the most swagger of any athlete in the history of sports.
His touchdown dance was the talk of the nation.
He was so smooth out there that he never seemed to get his shoes dirty.
7. "Broadway" Joe Namath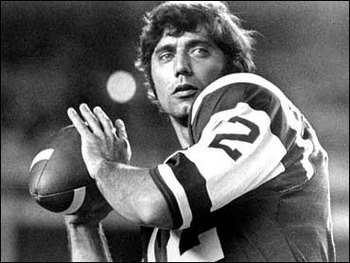 There was no better place for Joe Namath than New York.
He was flashy, charismatic, crazy, fierce, and a hardcore party animal.
He guaranteed impossible victories and had a weird obsession with posing in his underwear.
Joe Namath was all over the place, much like the state of New York.
Joe Namath might as well officially change his name to "Broadway Joe" because it suits him a whole lot better anyway.
6. Jack Nicklaus: "The Golden Bear"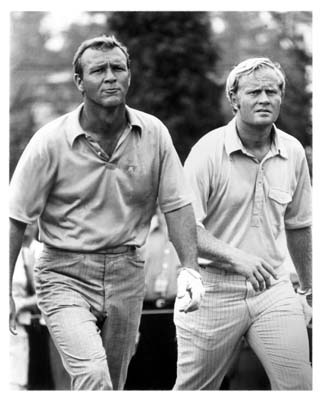 Jack Nicklaus was golden.
He didn't lose.
He was the old days Tiger Woods, except 18 holes were enough for him.
5. Mike Tyson: "Iron Mike," "The Baddest Man On The Planet"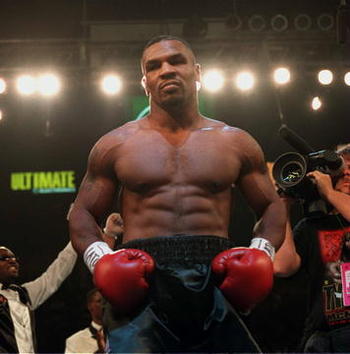 Mike Tyson sports two of the greatest nicknames in sports history, and he has earned them both.
Tyson could go punch for punch with ANYBODY. Outlast ANYBODY. Out-intimidate ANYBODY. Iron man couldn't even describe what he did, so they gave him a new word: "Iron Mike."
However, that nickname was only to be outdone by his next.
"The Baddest Man On The Planet."
I don't know of anybody who disagrees with that one. Just ask all the babies he wanted to eat, or all the ear(s) (lets hope it was only one) he did eat.
Tyson was one scary dude. Even seeing him in "The Hangover" sent chills down my spine.
4. Elroy "Crazy Legs" Hirsch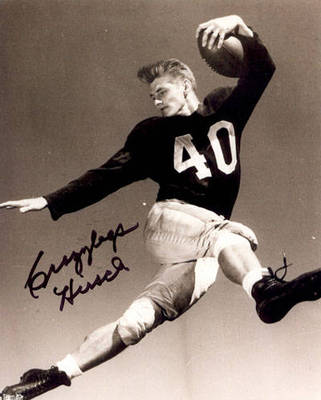 Have you ever tried running after one of your legs just fell asleep? How about both?
If you have than you know it's no pretty sight.
Now close yours eyes, and imagine a completely healthy, normal man who runs like that at all times, but has blazing speed.
You just imagined Elroy "Crazy Legs" Hirsch.
When you get your own movie based off your running style, you know it's something special.
Hirsch could never be sure what his legs would do, but he could be sure that it would be great.
3. Marvin Webster: "The Human Eraser"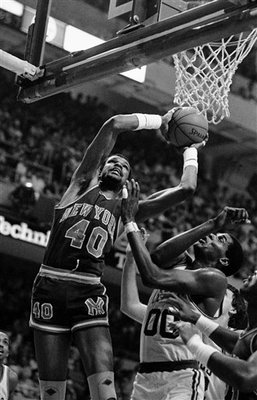 Erasers often make pencils the more viable option over pens, because they let you start over, if you make a mistake, they're there for you.
Marvin Webster was there to erase any mistake made by his teammates.
If they let their man get past them and drive to the hoop, Webster was there to erase the mistake with a block.
He also erased the shot of anybody who got in his way into thin air.
Marvin Webster is like the back of a pencil: Under appreciated but important.
2. Babe Ruth: "The Sultan Of Swat," The Great Bambino," "The Babe"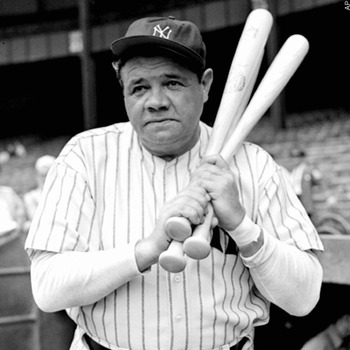 I have just two words to say about this: THE SANDLOT.
Let's break out the video and let the kids explain this one:
1. Earvin "Magic" Johnson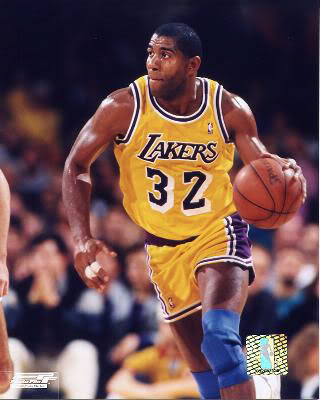 Are you really surprised?
The average sports fan couldn't even tell you that his first name is Earvin, that's how well known his nickname is.
However, if there were ever a word to describe Earvin Johnson, Magic is it.
He was truly magical.
He played point guard standing at 6'9", Carlos Boozer is 6' 9"!
He could control a game more than anybody in the history of basketball.
They say a great point guard controls the court, if that's so than Magic owns it.
Flashy passes, baby skyhooks, outside jumpers.
He does whatever he wants, whenever he wants on the court.
Including play Center.
People say that Michael Jordan is the undisputed greatest basketball player of all time, and while that may be so, "Magic" gives him a run for his money.
Keep Reading