Chicago Cubs Best Statistical Lineup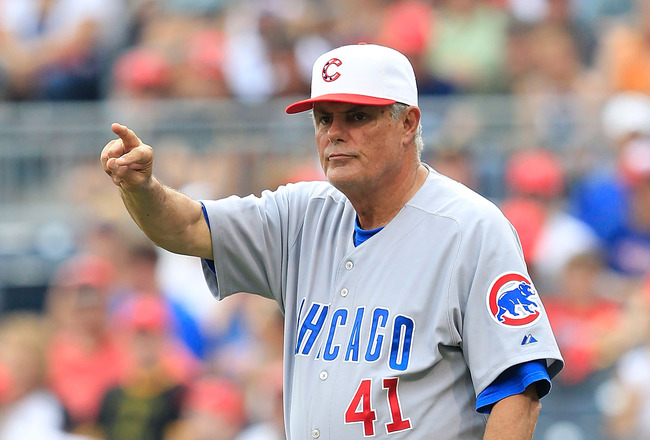 Recently, Lou Pinella said he had to start the players who were swinging the bats the best. So he promptly started Xavier Nady's glistening .222 batting average (though he has been getting better lately).
However, just looking at overall season performance, here's the best possible offensive lineup for the Cubs.
Leadoff: 3B, Mike Fontenot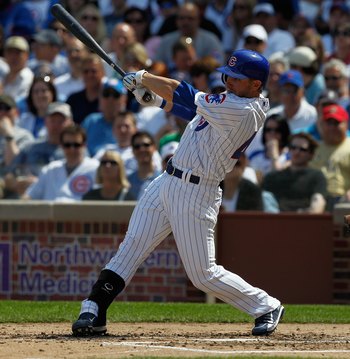 Mighty Mike has the third highest OBP of all Cubs hitters, and has better speed than the two ahead of him (Geovany Soto and Kosuke Fukudome).
And, face it, Rammy's been an eyesore at the plate this year.
Second: SS, Starlin Castro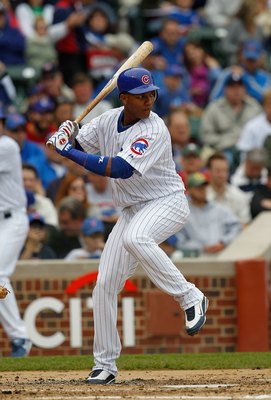 Castro is flourishing in the No. 2 spot, and on the season he's hitting .310 with an OBP of .355 and SLG of .414. And he's pretty quick, too.
Third: LF, Alfonso Soriano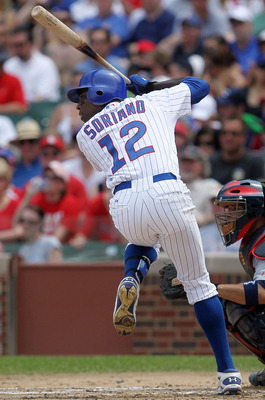 Soriano has been the all-around best hitter for the Cubs this season, second in batting average, first in slugging, OPS, and WAR. And he's also able to run pretty well.
Cleanup: 1B, Tyler Colvin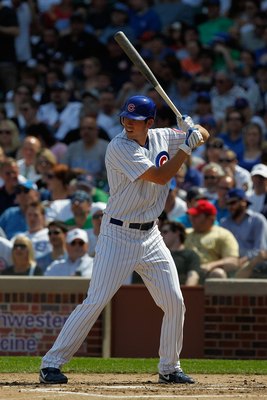 In only 83 plate appearances, Tyler Colvin has managed to be tied for fourth on home runs on the Cubs, leading in slugging percentage and OPS+. Also, he's got good wheels, too (notice a trend here yet, Lou?!).
Also, yes, I know, Colvin has never played first, but, if you care only about swinging the bats, is moving a guy from the outfield to first that big a deal?
Fifth, CF, Marlon Byrd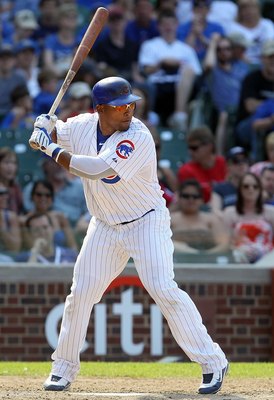 I had to use home runs as a tiebreaker here, because Byrd is tied in slugging with the sixth hitter...
Sixth, RF, Kosuke Fukudome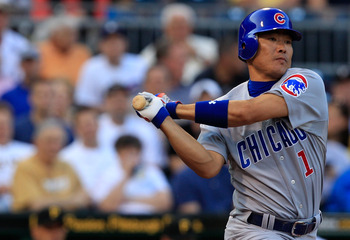 Kosuke Fukudome's slugging percentage this year is .490. And he's on pace to hit about 15 home runs this year.
Seventh, C, Geovany Soto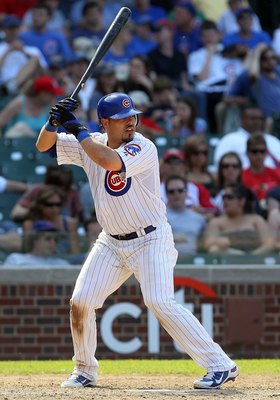 Soto's OBP is nearly 150 points higher than his batting average. Shedding those pound worked, Geo!
Eighth, 2B, Ryan Theriot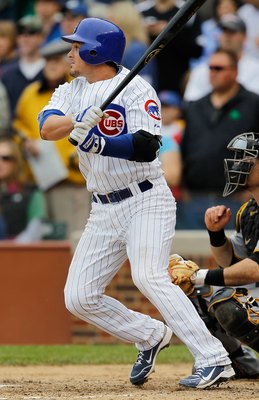 Only because Chad Tracy got demoted to AAA is Theriot on this list. I like the guy, I really do, but he's been slumping bad since being moved to second base.
Ninth, SP, Ryan Dempster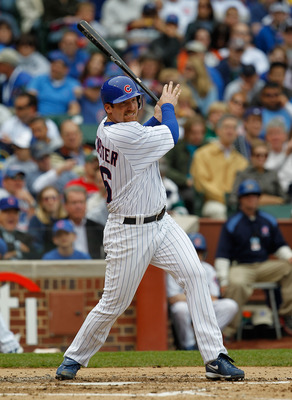 Ryan Dempster's rate stat line (BA, OBP, SLG, OPS) thus far in 2010: .227/.227/ .273/.500)
Aramis Ramirez's rate stat line thus far: .162/.227/.269/.496.
Dempster is doing better in everything on offense than Aramis Ramirez. For a pitcher with an awful track record at the plate over his career, it's pretty amazing.
For Dempster, he's probably thrilled and will take it. For Rammy, he's got to do something, and quick.
Honorary Mention: Chad Tracy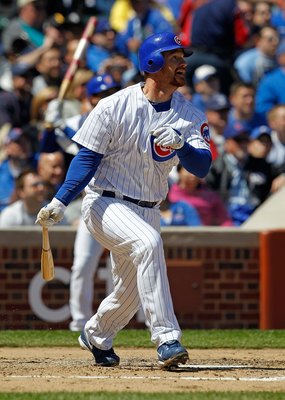 Tracy (.273/.333/.318/.652) would've been the starter at 3B (Fontenot to 2B) had he not been demoted. And he's hitting way over .400 at AAA.
Maybe it's time to stop hoping Jeff Baker can regain his '09 magic and give the man whose hitting like a legitimate MLB player his fair chance?
Keep Reading

Chicago Cubs: Like this team?