Put It In Play: MLB's 10 Toughest K's Since 1985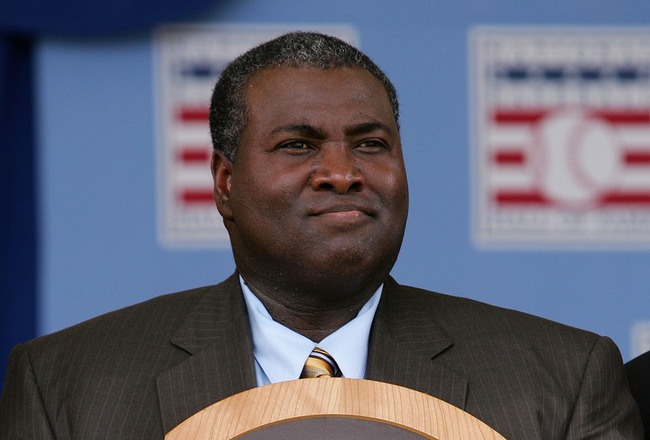 Albert Pujols. Joe Mauer. Nomar Garciaparra. You probably think of them as tough outs. Grinders. And you don't think of them as whiffers.
Same with the entire Yankee, Red Sox, and Ray lineups. The American League East certainly seems to work the count, and pitchers don't exactly rack up strikeouts against them.
Yet, when it comes to striking out, these guys deserve nothing more than honorable mentions.
From T-ball to Little League and Single A to The Show, striking out is a hitter's worst nightmare. Okay, T-ballers don't fan much—one hopes—but at every other level, striking out remains the pits of batting.
Head hung in shame, muttering to himself, the whiffer mopes back to a dugout indifferent to his return. No fist knocks or masculine slaps on the rear. Other players keep their eyes fixed on the field.
Strikeouts are largely, justifiably treated with such disdain, for they produce nothing. Every 12-year-old travel leaguer knows that when the ball is put in play, good things can happen.
Aside from occasionally wearing down a pitcher on a 15-pitch punchout, a hitter who fans has exchanged his out for absolutely nothing. And according to Billy Beane, this game of baseball is governed by outs.
Consequently, not striking out is nearly as valuable as any other tangible contribution a player can make.
The average strikeout rate, even among strong Major-League hitters is in the neighborhood of 20 percent. One out of every five plate appearances, hitters like Matt Holliday and Ryan Braun return to the dugout cursing at themselves.
Adam Dunn and Mark Bellhorn curse themselves a lot.
As the game has progressed through the years, hitters have largely struck out more—or pitchers have done them in more depending on your perspective.
Boston's Tris Speaker is probably the all-time greatest hitter with the lowest strikeout rate. Speaker hit a career .345/.428/.500 with an incredible 2.8 K%.
Nearly as impressive were old-time ballplayers like Ty Cobb, Ross Barnes, Cal McVey, Joe Jackson, and Willie Keeler, but these guys played about a century ago.
Who's been good recently? Who has been the best recently?
Guys like Mauer (.327 AVG / 11.5 K%), Pujols (.332 AVG / 11.2 K%), and Garciaparra (.313 AVG / 9.9 K%) are good, but really these guys don't come close to the best of the past 25 years.
Here are the top 10 most difficult hitters to punch out.
10. Ichiro Suzuki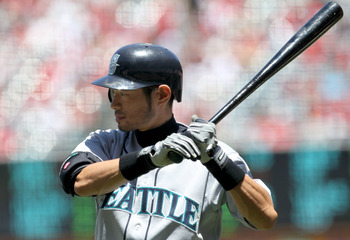 Career Batting Line: .333/.378/.433
Plate Appearances: 6,823
Strikeout Percentage: 9.8
To most contemporary fans, Ichiro Suzuki epitomizes great hitting. Year in and year out, Suzuki hits for average, and he takes his walks.
Ask even casual fans who the best hitters in the game are, and they're likely to mention the likes of Derek Jeter, Manny Ramirez, and Ichiro Suzuki.
And certainly, among active players, Suzuki's .333 average and 9.8 K% are impressive.
Still, stick around, because two other active players actually trump Suzuki's performance. Suzuki is No. 10.
9. Dustin Pedroia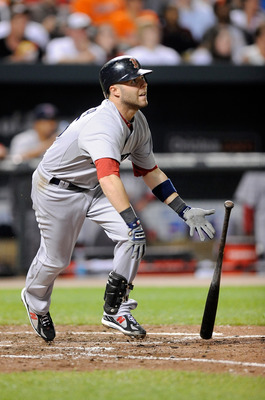 Career Batting Line: .302/.366/.454
Plate Appearances: 2.354
Strikeout Percentage: 8.2
Diminutive Dustin Pedroia wasn't Rookie of the Year and MVP for nothing. Pedroia has to be one of the smallest guys with the biggest swings who is nearly impossible to fan.
All five and a half feet of Pedroia is pure grind and hustle.
Whether Pedroia's knocking one over the monster or racing down the line to beat one out, he puts the ball in play
Behind a .302 career average and an 8.2 K%, the scrappy Pedroia ranks No. 9.
8. George Brett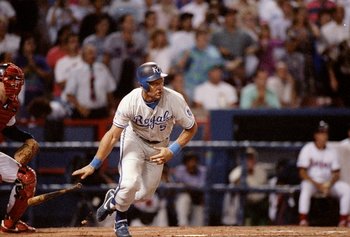 Career Batting Line: .305/.369/.487
Plate Appearances: 11,624
Strikeout Percentage: 8.8
While George Brett's 8.8 K% rises slightly above Dustin Pedroia's, Brett set his mark over 9,000 more plate appearances than Pedroia has notched in his young career.
Brett's ability to put the ball in play, and to do so to the tune of a .305 career average, earned him a spot in Cooperstown, a World Series ring, an MVP award, 13 All-Star selections, and the No. 8 ranking on this list.
7. Mike Greenwell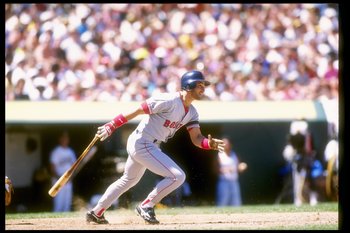 Career Batting Line: .303/.368/.463
Plate Appearances: 5,166
Strikeout Percentage: 7.9
Two Bostonians through four rankings? You must think I'm biased. No, but I definitely feel proud.
Mike Greenwell, some may remember, lost out to Jose Canseco in the 1988 MVP balloting. While the self-proclaimed steroid user went home with the trophy and a 21 K%, Greenwell had to settle for a .325 average and a career-best 6.4 K%.
Greenwell was the better man all around. Certainly Greenwell was the better hitter by this measuring stick.
His lifetime 7.9 K% partially allowed him to hit .303 for his career, and he's rewarded with the No. 7 rank here.
6. Mark Grace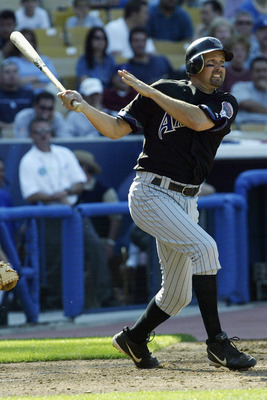 Career Batting Line: .303/.383/.442
Plate Appearances: 9,290
Strikeout Percentage: 8.0
Mark Grace edges out Mike Greenwell largely because his plate appearance sampling is so much greater.
Grace's 8.0 K% and .303 career average may look slightly less impressive than Greenwell's, but his ability to put the ball in play nonetheless had more significant results for one of his clubs, the Arizona Diamondbacks.
Facing Mariano Rivera in the bottom of the ninth inning of Game 7 of the 2001 World Series, Grace slapped off a single and began the Diamondbacks improbable last-ditch rally that brought them a Championship.
Make contact and good things happen. That's why Grace is No. 6.
5. Placido Polanco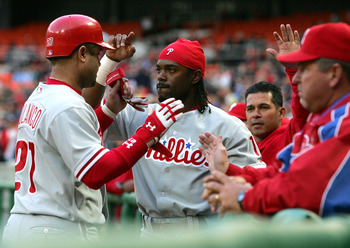 Career Batting Line: .303/.347/.415
Plate Appearances: 6,217
Strikeout Percentage: 7.2
Placido Polanco's strikeout percentage is up a bit so far in 2010 (at 9.8%), but that hasn't done much damage to his career 7.2 K% mark.
Fanning so little and hitting so consistently during his 13-year MLB career, Polanco stands as the greatest single non-whiffer in the game today.
The Phillies made a good move picking up a guy who doesn't miss, and Polanco owns the No. 5 spot on this list.
4. Pete Rose
Career Batting Line: .303/.375/.409
Plate Appearances: 15,861
Strikeout Percentage: 8.1
Banned from baseball, but still the all-time MLB hit king, Pete Rose proves more than any other player why making contact should be a hitter's paramount concern.
You don't notch 4,256 hits waiting for ball four.
With more plate appearances than any other player in history (the closest is Carl Yastrzemski with more than 2,000 fewer), Rose's sample size is certainly big enough to offset his slightly higher strikeout rate.
Rose is No. 4.
3. Wade Boggs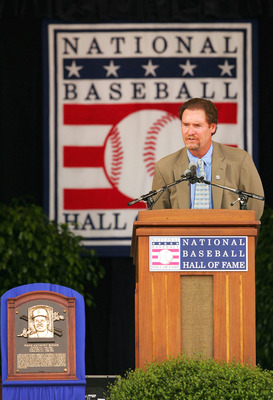 Career Batting Line: .328/.415/.443
Plate Appearances: 10,740
Strikeout Percentage: 8.1
How could anyone top Pete Rose? Wade Boggs' 8.1 K% may be a little less impressive, but his career batting line of .328/.415/.443 blows Rose's out of the water.
Seriously, why would a Red Sox fan let Boggs rank so highly if he didn't deserve it?
Personally, I thought Boggs was the best, but he's only No. 3.
2. Don Mattingly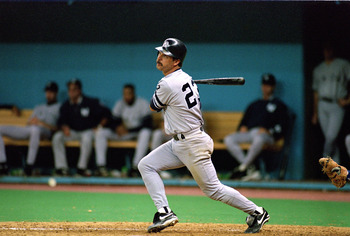 Career Batting Line: .307/.358/.471
Plate Appearances: 7,721
Strikeout Percentage: 6.3
Don Mattingly. The average isn't quite as impressive as Boggs', but a 6.3 K% represents such a significant drop from Polanco's 7.2 K% that "Donnie Baseball" cannot help but leapfrog the competition.
Mattingly was the epitome of grinder. Had he played on a less lackluster Yankee squad, Mattingly may have earned more respect.
Mark Teixeira and his 20 K% doesn't hold a matchstick to Mattingly, who ranks at No. 2.
1. Tony Gwynn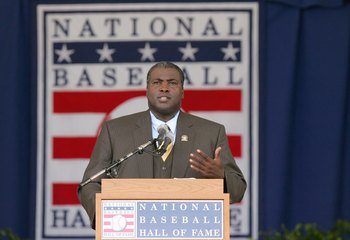 Career Batting Line: .338/.388/.459
Plate Appearances: 10,232
Strikeout Percentage: 4.7
When I was a kid, I thought people who spoke highly of Tony Gwynn were insane. Sorry, Tony, but I suppose that's what you get for playing your whole career in San Diego.
Kids just don't care about San Diego, even kids from San Diego.
Tony Gwynn is unparalleled in the modern era when it comes to dominant hitting and virtually zero fanning.
Batting .338 with a microscopic 4.7 K%, Tony Gwynn is probably one of the most poorly recognized Hall of Famers out there.
Gwynn is No.1.
Keep Reading