Baltimore Orioles Top Prospects: Who's Hot, Who's Not, May 28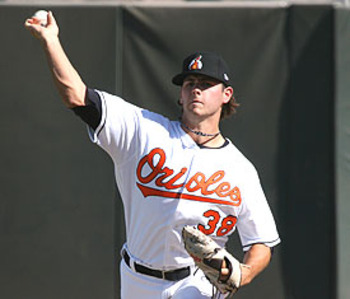 Jake Arrieta leads a stellar class of "who's hot," for the last week and a half, while Kam Mickolio leads the other half, the "who's not-ers."
So let's get right to it...
The bi-weekly edition of "Who's Hot, Who's Not."
HOT: Jake Arrieta, RHP, Norfolk Tides (AAA)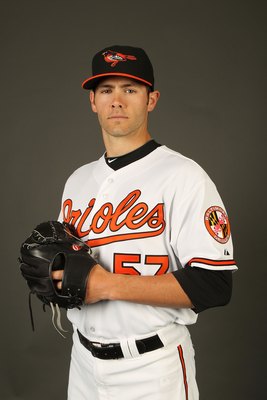 What does a guy have to do to get a promotion?
An 11 strikeout performance didn't do it. A 1.16 ERA over the first month of the season? Not enough. Now he has back-to-back seven inning outings with a 16:4 strikeout to walk ratio, and he was still passed over in favor of 40-man roster member Chris Tillman.
Whatever, though. Arrieta has been lighting it up, and has had an outstanding season so far. After starting his season off out-dueling Jeremy Hellickson, Arrieta has put together a 5-2 campaign and a tops in the IL 1.86 ERA.
He hasn't been as stellar in May as he was in April, but Arrieta is doing what most have asked of him, especially cutting down on his walks. After issuing at least four walks in his previous four starts, Arrieta trimmed that number to two a piece in his last two. His 55 strikeouts rank 6th in the IL, although he also paces the league in walks with 32.
He has also re-established his role as an inning-eater, going seven-plus innings in half of his 10 starts, and he leads the IL in innings with 63.
Arrieta should be next in line for a call-up should something happen to Matusz, Guthrie, Millwood, or Bergy.
NOT: Kam Mickolio, RHP, Norfolk Tides (AAA)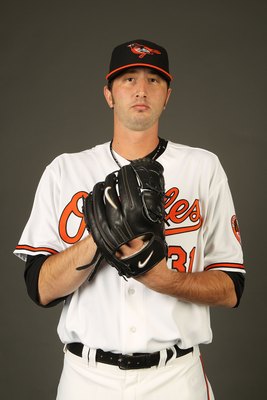 Such a tease you are, Mr. Mickolio.
After teasing O's fans with his HUGE (pun intended) upside, Mickolio has been pretty much a disappointment so far in 2010. In the minors, in the majors—no real difference.
After his most recent two-thirds of an inning, three earned run performance, his bloated ERA now stands at 8.78. He does have a ridiculous 19 strikeouts in only 13 innings, but he's also surrendered four home runs in only 13 appearances, and given up 13 earned runs.
And that's at AAA.
In the big leagues, Mickolio gave up three earned runs in only three innings, and did nothing to prove that he deserves a spot in the O's bullpen.
HOT: Caleb Joseph, C, Bowie Baysox (AA)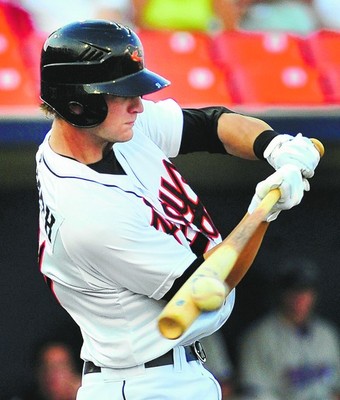 Look out Baltimore! Here comes another hot-hitting catcher!
Caleb Joseph has put behind a dreadful start to the season, and has raked this past two weeks: A .410 batting average. Six multi-hit games in his past ten. Two home runs. 10 RBI's.
His ridiculous swell has turned a .192 April batting average into a .288 line for the season. It seems he has finally found his footing at Bowie, and given Norfolk's lack of star catcher potential, it seems as if Joseph could be in for a late-season promotion to Norfolk.
After that, the question becomes: Where does Joseph fit into the O's long-term plans?
NOT: Brandon Erbe, RHP, Norfolk Tides (AAA)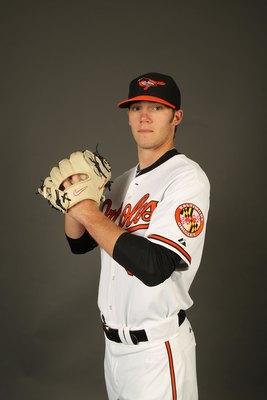 Just end it already!!!
I'm sick, and you know the O's have to be sick, of Brandon Erbe's constant 2-4 inning starts.
In his last two, he has been downright dreadful. Eight innings pitched. Ten earned runs. Only four strikeouts. Two home runs.
Somehow, Erbe has managed to lose EIGHT games this season!! Don't ask me how, especially considering his seven-inning, four hit shutout performance three starts ago. In fact, that one game was the only game in which Erbe didn't receive a loss.
Just in case you were wondering, his eight losses lead the IL, his 6.80 ERA is second-worst, and his seven home runs make the top 10 worst.
Bullpen anyone?
HOT: Eddie Gamboa, RHP, Bowie Baysox (AA)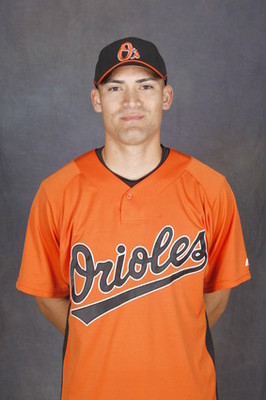 Now, THIS is the Eddie Gamboa we've all come to know and love.
After struggling for the early part of the season, Gamboa seems to have found his footing at the AA level. He's tossed three consecutive, scoreless two-inning appearances. In those 6.2 innings, he's only surrendered two hits and given up zero runs (earned or unearned.)
He's struck out nine batters and walked only one, returning to his old Gamboa ways.
Now that he appears to be back, the question is, much like Joseph, what's holding back a promotion to Norfolk?
NOT: Miguel Abreu, 2B, Frederick Keys (AA)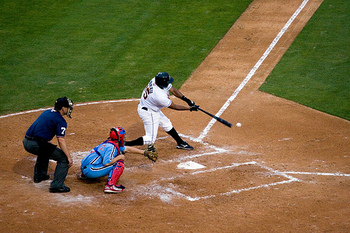 After 33 games of pure ugly, the Orioles finally put Miguel Abreu out of his misery, and shipped him back to Frederick.
In those 33 games, Abreu notched a .198 average, eight points below his career average. He tallied only five extra-base hits, scored only 12 runs, and walked only twice. His 25 strikeouts belied his plate discipline issues, and he was caught stealing more times than he succeeded in swiping a base.
Now Abreu is back at Frederick, where he turned in a stellar season last year. A .290 average, 31 doubles, 55 runs, 45 RBI and 25 stolen bases. And pretty solid defense.
Let's hope he can recapture that, and become more than just a mid-level minor leaguer stuck in the system.
HOT: Zachary Britton, LHP, Bowie Baysox (AA)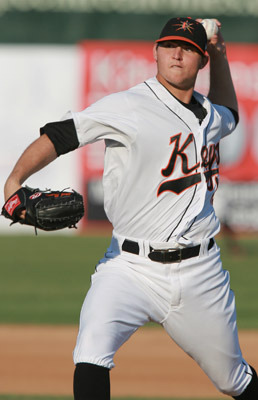 This is the most important season of Zach Britton's career.
He spent the first two seasons gaining confidence and establishing an identity as a groundball guy. The next two seasons generating lots of underground buzz about being one of the most underrated pitching prospects in baseball.
Now, Britton has arrived. He's been heavily touted as one of the best lefty prospects in the minors.
And over the past two starts, Britton has returned to his fine form. He's put together consecutive quality starts, notched two wins, allowed only one earned run, struck out ten and walked only two.
In May, Britton has been outstanding. A 3-1 record, a 2.54 ERA, 21 strikeouts and only eight walks.
Keep Reading

Baltimore Orioles: Like this team?