2010 FIFA World Cup: Five Aging Players Fans Want Off Team's Roster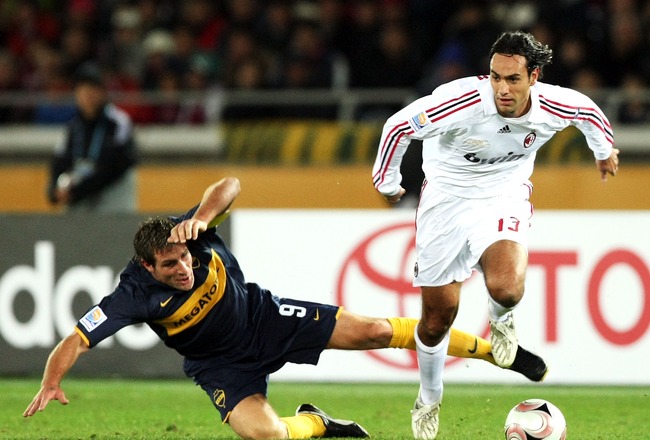 Like having to face up to the fact that your grandmother needs special care that only a nursing home can provide, some soccer coaches are reluctant to let go of their older players.
Here are five aging stars whose best days are behind them, yet may still be prominently featured in their nation's World Cup venture.
No. 5: Stephen Appiah (Ghana)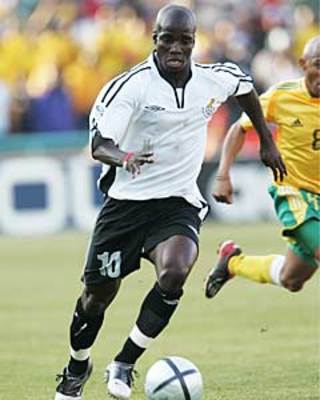 The Ghanian captain has been criticized in his home country for not living up to his billing as one of the most gifted African footballers of all time.
Compared to some of his compatriots, Appiah has been unable to make an impact in European football following unsuccessful spells at Juventus and Bologna in Italy.
To be fair to Appiah, his career has been hampered by a succession of injuries. But many Ghana fans believe that were it not for injury to Chelsea's Michael Essien, Appiah would no longer be a first team regular.
However, reports indicate that Appiah is determined to prove his doubters wrong in South Africa and has been training intensely to make up for his lack of first team football this season.
No. 4: David James (England)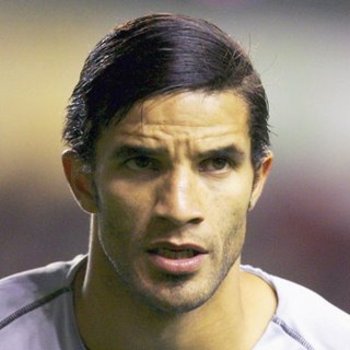 The only reason England fans are not complaining about David James' inclusion in Fabio Capello's 23-man squad is the same reason he is England's goalkeeper in the first place. There is a lack of better alternatives.
Since the retirement of David Seaman, the error-prone James has been England's number one by default.
Though his reputation has improved since he was known as Calamity James, there is still the suspicion that he is a liability at crucial moments.
The other goalkeepers on the squad, Joe Hart and Rob Green, are promising young keepers whom some fans would like to see have a chance to prove themselves.
However most accept that experience is one of the most valuable qualities in a goalkeeper. So England fans have resigned themselves to the fact that James is the best option they have.
No. 3: Greece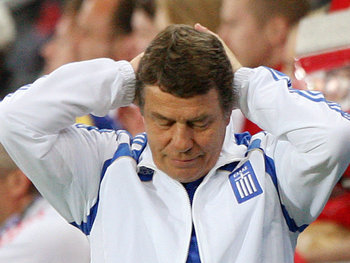 It might seem strange to nominate the entire roster, but Greek fans are very concerned that their squad's lack of youth will mean another humiliating first round exit for their side.
Since their shock win at Euro 2004, Greece's German coach Otto Rehhegal has been slow to blood young players.
Now that the majority of that successful side has retired, Greece finds themselves relying on the experience of second rate older players.

Rehhegal's reluctance to trust a younger generation has frustrated fans who would like to see players such as highly regarded AEK Athens defender Kostas Manolas at least make the squad.
Rehhegal belief that his old guard will be able to cope will be tested in Greece's opening Group B game when they face the energetic South Koreans.
No. 2: Fabio Cannavaro (Italy)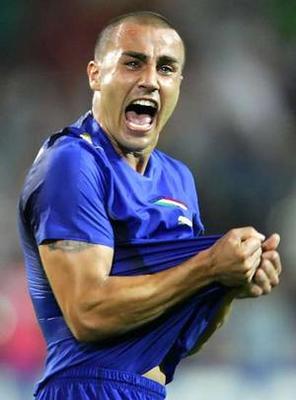 In July 2006, Italian captain Fabio Cannavaro was lifting the World Cup for his country.
Four years later, the former Juventus and Real Madrid defender is a shadow of the player who dominated opposing strikers, and many Italian fans fear his inclusion in the side could spell disaster in South Africa.
The 36-year-old's lack of pace has been exposed on numerous occasions for Juventus this season. The Italian giants did not renew his contract at the end of a troubled year, and Cannavaro goes to South Africa without a club to his name.
Some fans would have preferred Italy to go without Cannavaro.
No. 1: Martin Palermo (Argentina)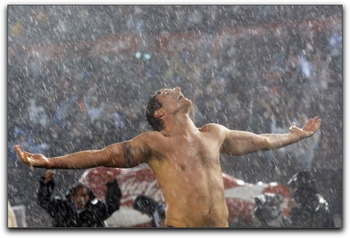 The 36-year old Boca Juniors striker had never been a feature of the Argentine side until coach Diego Maradona recalled him from 10 years in the international wilderness.
Given that Maradona has used over 100 players in his short time in charge of Argentina, few expected Palermo to retain his place in the squad, until the "miracle of Saint Palermo".
In the penultimate round of the World Cup qualifiers, with Argentina needing a win against Peru to ensure their place in South Africa, Palermo scored a last-minute winner in the midst of a torrential downpour.
Even so, with five top class forwards already certain of places in the squad, no one suspected Maradona would make room for a sixth at the expense of players like Inter's Champions League winners, Estenban Cambiasso and Javier Zanetti.
The theory is that the slow, lumbering Palermo provides an alternative to Argentina's short skillful strikers. The reality is probably that Maradona considers him a lucky charm worth keeping around.
Keep Reading