Brittney Palmer Pics: Meet the Latest Stunning MMA Ring Girl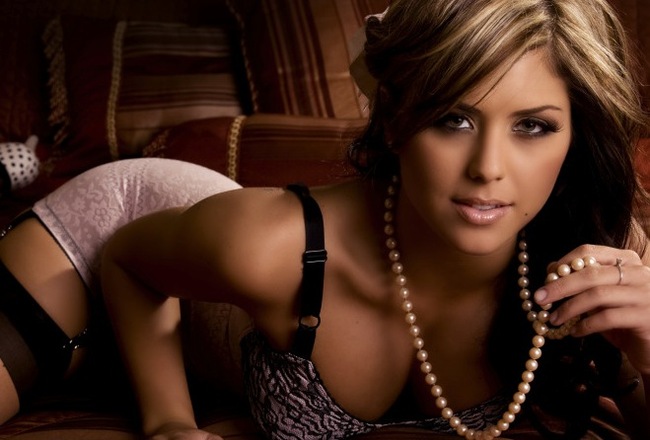 Just another sign that it's time to move to Las Vegas, my friends.
Brittney Palmer is a San Diego native who has since moved to Sin City to pursue a modeling career.
She's caught the eye of many a magazine photo editor, including Maxim's.
Thankfully, the MMA scene has made her one of their own by using her as a ring girl, most recently at WEC fights.
Here's a closer look at our Tuesday obsession.
Anyone For Pie?
I might be completely oblivious to current cooking trends, but my mom never cooked pumpkin pie like this.
The Show to End All Shows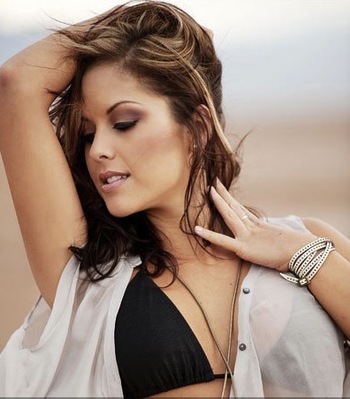 Brittney's been seen at the Burlesque X show at the Flamingo Hotel in Vegas.
According to her MySpace page (yes, I'm a stalker), she loves to dance hip hop, Latin, and jazz.
Featured In Many Pages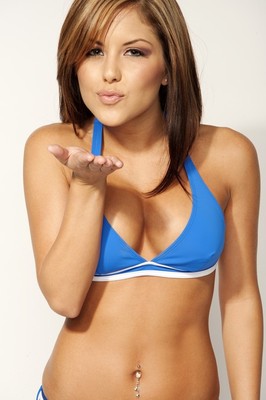 Palmer has been featured in magazines such as Las Vegas, Hard Rock, and Fight.
Now close your eyes, and you can almost imagine the kiss hitting your cheeks.
Well Hello There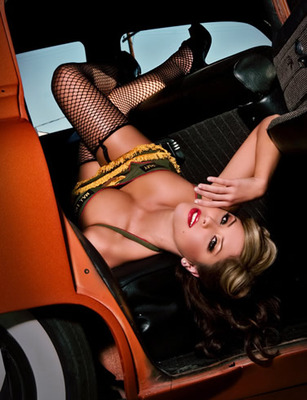 She's a frequent model for print ads all around Las Vegas and has worked for companies like Mesmerized and Nathan Burton.
She should be working for the Las Vegas Tourism Board, because if that fell out of a cab, I'd stay another 10 days.
My Desert Oasis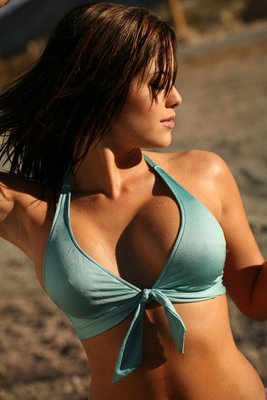 Palmer has worked for UFC as well in her MMA days and has been seen in many promotional videos, mostly showing her in deserts wearing very nicely-bowed bikinis.
Back To The Kitchen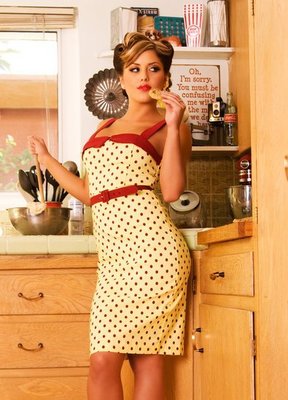 Oh, to be a chocolate chip cookie right about now.
Something tells me June Cleaver didn't have that many curves.
Extreme Closeup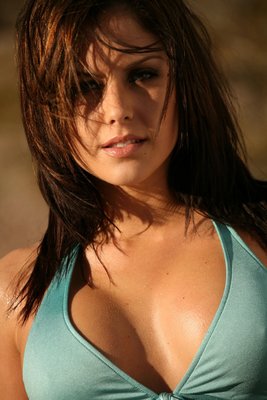 Brittney's hair was getting wet during this photo shoot from all the "grips" on set drooling.
Tell me that kind of perfectly placed glistening doesn't come from a higher power.
Social Butterfly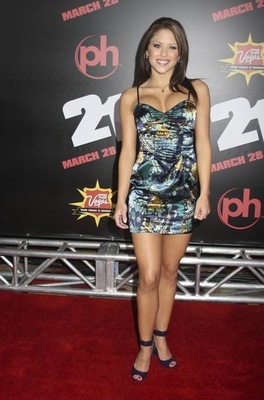 Palmer is a bit of a celebrity in Sin City and makes an appearance at all the hot social events. She's also recently dabbled in Hollywood projects.
Further proof that there's some pretty stupid people in La La Land.
There's no way this girl should only be dabbling.
I See You
Brittney, we love your face, but the camera's kind out of focus for the rest of the shot.
She has a serious Eva Mendes vibe going on in this shot. At just 22 years old, she has plenty of time to pick up where Eva left off.
The Hitchhiker Look
I know it's not recommended in our extremely uptight, a-killer-could-be-anywhere world, but I would pick up Ms. Brittney in San Jose and drive her to Maine if she needed it.
See more of Brittney at www.brittneypalmer.com.
Keep Reading