Rafael Nadal French Open: Will He Ever Lose Again at Roland Garros?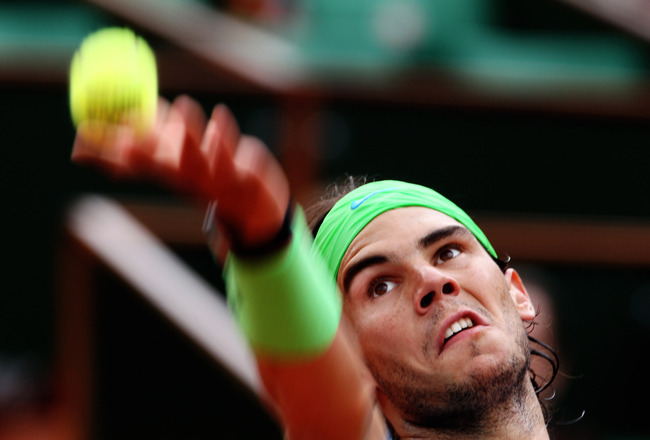 Unsurprisingly, Rafael Nadal is into the quarterfinals of the 2010 French Open after his straight-set, fourth round victory yesterday at Roland Garros. The world's second-ranked player is the French Open's defining player of this generation, dominating the tournament for the last five years.
This year, Nadal has advanced to the quarterfinals without a scratch on him. Just once in four matches was the Spaniard pushed to a tie-breaker set (in his fourth round match) and only two other times has an opponent won four games in a set.
Now fully healthy after battling leg injuries last year, Nadal is poised to claim his fifth French Open title in six years? Can he do it? Can anyone score a shocking upset or will he continue his unimpeded assault on the clay courts?
All-Time Roland-Garros Great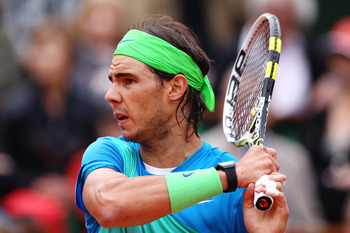 Only one other man in modern French Open history has won four championships in a row like Nadal did from 2005-2008. Nadal matched Bjorn Borg's seemingly unreachable mark when he waxed Roger Federer in straight sets in 2008.
Borg won six titles in eight years from 1974-1981. The 23-year-old Nadal is chasing that mark.
"The King of Clay"
Tennis fans should have known Nadal was something special even back in 2005. Then, he became with the third men's player ever to win a Grand Slam in his first ever entrance. That year, the then 19-year-old Nadal defeated Roger Federer en route to his first French Open title.
Record Owner
In 2006, Nadal set the modern record for most consecutive wins on clay. His opening around victory at the 2006 French Open ran his winning streak to 53 straight wins on the soft stuff.
That year, Nadal overcame a 6-1 first set loss in the finals to win the French Open and become the first player to defeat Roger Federer in a Grand Slam championship match.
Clay Streak Ends, Winning Continues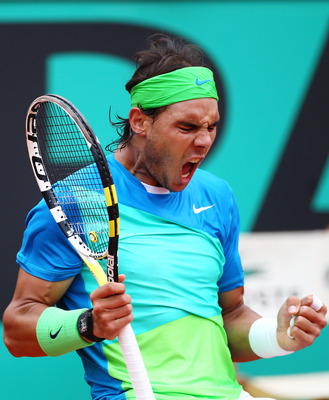 Nadal's clay court winning streak ran to 81 matches before he fell in 2007, but that did not stop from Nadal claiming his third consecutive French Open title by once again knocking off Roger Federer.
2008 Clay Invincibility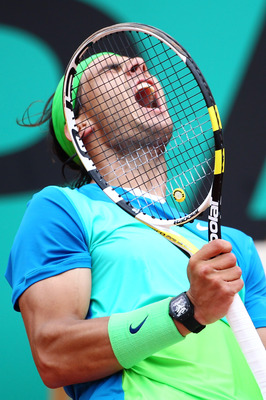 The 2008 season was Nadal's most dominant on clay, especially at Roland Garros. Nadal sprinted to his fourth straight French Open title without dropping a single set.
Nadal took down Federer in the finals for the third straight year, doing so in the most dominant fashion including giving Federer his first 6-0 set loss in nearly ten years.
The Favorite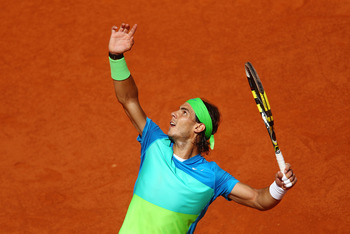 Nadal remains the No. 2 player in the world, but he is the odds-on favorite to capture his fifth French Open title. In the quarterfinals, Nadal will take on fellow Spanish player Nicolas Almagro.
A win sets him up to face either Novak Djokovic or Jurgen Melzer in the semifinals.
Keep Reading