2010 MLB Draft: Analyzing the Mets' Top 10 First-Round Picks of All-Time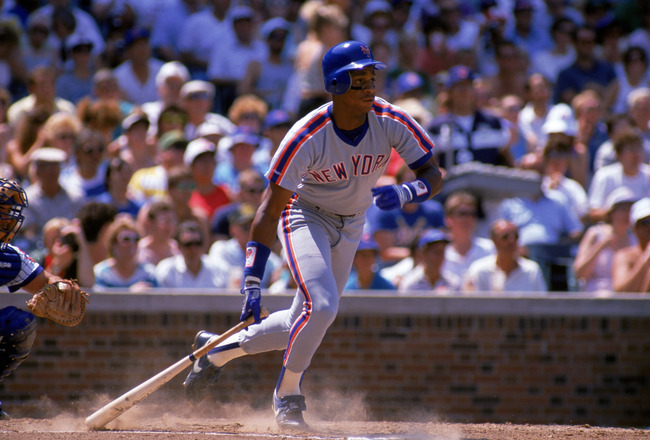 Baseball's 2010 draft is just one week away, and the Mets will have the seventh overall pick.
After not having a first-round pick in 2009, the Mets will find themselves with a top-10 selection for the first time since 2005. Of their previous 56 first-round picks, the Mets have landed All-Stars, Cy Young winners, Silver Sluggers, Gold Glove recipients and future Hall of Famers.
Yes, there have been busts, such as Paul Wilson, Les Rohr, Billy Beane, Lastings Milledge and Philip Humber, but the good has often outweighed the bad.
Here are the New York Mets top-10 first-round draft picks of all time.
10. Hubie Brooks, 1978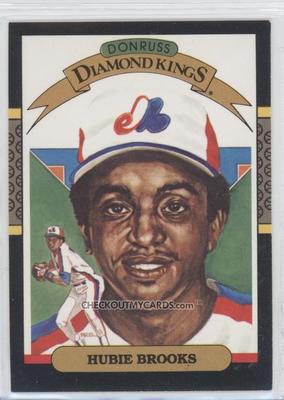 Third baseman Brooks was selected third overall in the '78 draft out of Arizona State University.
Originally picked as an outfielder, Brooks played five seasons in the big leagues from 1980 to 1984 and he returned for a single season in 1991 after half a dozen years in Montreal and LA.
Despite finishing third in the Rookie of the Year voting in 1981, Brooks was actually at his best in his mid-to-late 20s, immediately after he had left the Mets. He received a handful of MVP votes in '85 and then went to back-to-back All-Star games in the next two years as a shortstop.
His 15-year career ended in 1994 with the Royals. He was a career .269 batter with 149 home runs and 824 RBI.
9. Gregg Jeffries, 1985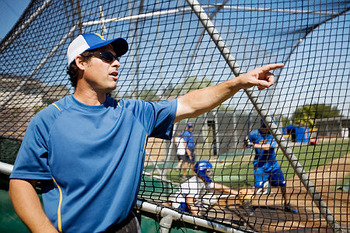 The Mets drafted Jeffries out of Serra High School in California with the 20th pick of the 1985 draft.
He was a gap-to-gap hitter with decent speed who played three full seasons with the Mets after brief stints with the big league club as a 19 and 20-year-old.
Jeffries was a utility guy who could play anywhere on the infield and even in left, but the Mets decided they no longer had a need for him after the 1991 season, shipping him off to Kansas City.
After a move to St. Louis one season later, Jeffries exploded with 46 steals and a .342 batting average, but that was the highlight of his career and his speed, limited pop and batting average all started to drop from there.
Jeffries was playing Double-A ball with the Jackson Mets when New York won the World Series in '86 and by the time he finally got a full-time gig, the team was not the same.
He wasn't the best player the Mets have ever drafted in the first round, but he had his uses and he called New York home for five pretty productive years.
His career spanned a total of 14 seasons, and it all began at Shea Stadium.
8. Jon Matlack, 1967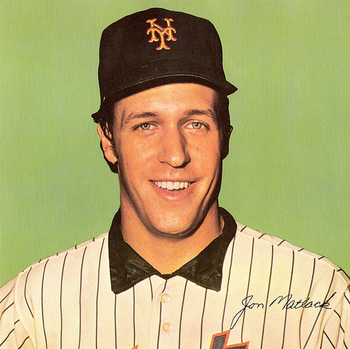 If you don't know who Jon Matlack is, don't worry. It probably just means that, like myself, you're under the age of 40.
The Mets took the left-handed pitcher out of Henderson High School with the fourth overall pick of the 1967 draft, just their third ever first-rounder behind Steve Chilcott (1966) and Les Rohr.
If you haven't heard of Chilcott, it's probably because it represents an ugly day in Mets history. To cut a long story short, the Mets passed on Reggie Jackson to take Chilcott with the No. 1 pick. He was the first player to ever be selected first overall and never make it to the majors.
Needless to say, Matlack was the Mets first real star first-round draft pick that actually worked out for them.
After ripping through low-A ball in his first two seasons in the minors, Matlack went a combined 37-for-25 in three years with the Triple-A Tidewater Tides in the International League.
Matlack won 15 games as a rookie in 1972 with a 2.32 ERA on his way to Rookie of the Year honors, and he went to three All-Star games as a Met in the six full years he spent with the club.
The lefty twice led the National League in shutouts, first as a 24-year-old in 1974, and again two years later when he posted a stellar 17-win season.
Matlack finished his Mets career in 1977 with an 82-81 record and a 3.03 ERA before playing out his six final years as a member of the Texas Rangers.
Matlack learned a lot pitching alongside Tom Seaver, who won two Cy Young awards in 1973 and 1975 while he was in the rotation, and after Seaver was traded away in the middle of the '77 campaign, the Mets sent Matlack away in the winter as part of a four-team deal with Atlanta, Texas, and Pittsburgh.
7. Jay Payton 1994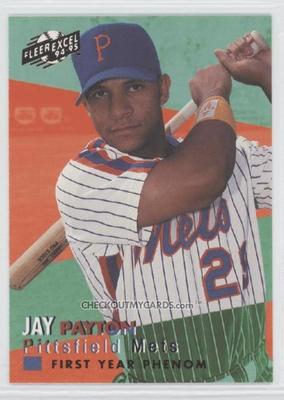 The Mets grabbed Jay Payton at the bottom of the first round in the 1994 draft, but he never really lived up to the club's expectations.
Scouts saw his potential and upside at the Georgia Institue of Technology, but it seemed that Payton spent forever in the club's farm system.
Primarily based on a strong showing in Binghamton in '95, Baseball America rated Payton as the 21st best prospect in the country. He struggled at the higher levels though, and it wasn't until 1999 when he really proved he should be playing above Triple-A.
By then, Payton was already 26, but he continued his growth in 2000, hitting 17 home runs and batting .291 with the Mets on his way to third place in the Rookie of the Year voting behind Rick Ankiel and a young Rafael Furcal.
Apparently having seen the best of Payton, the Mets traded him to Colorado in the summer of 2002 where, with the help of that thin Denver air, Payton exploded for 28 home runs and a contract five or six times what the Mets had been paying him.
Payton finished his 11-year career in Baltimore in 2008 with 119 home runs, 1,145 hits, and 521 RBI.
6. Lee Mazzilli, 1973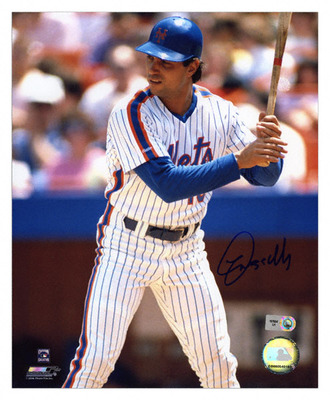 The Mets have only ever selected one in-state player in the draft in the history of the franchise—outfielder Lee Mazzilli from Abraham Lincoln High School in Brooklyn back in 1973.
Mazzilli spent the majority of his 14-year career with the Mets, playing in almost 1,000 games for the club between 1976 and 1981 and later from '86 to '89.
The 14th-round pick made his professional debut in the 1976 season, but it wasn't until the following season that he became a starter and really began to develop as a player.
He stole 117 bases over his first four full seasons and he was selected to the All-Star game in 1979 for the first time as a 24-year-old.
A disappointing 1981 campaign saw him head to the American League with stints in Texas and with the Yankees before he moved to Pittsburgh the following year.
Despite only being 31 years old, Mazzilli was little more than a second string utility man by the time he returned to Flushing in 1986, stepping in as a fourth outfielder and getting a small spattering of at-bats in a pinch hitting role.
For once, the Mets got the best years out of one of their first-round draft picks before trading him away.
5. Jeromy Burnitz, 1990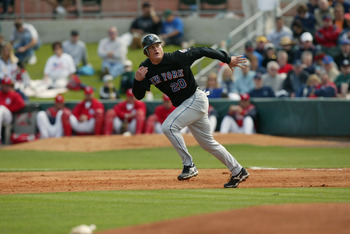 Burnitz could have been a superstar in New York, but after being drafted 17th in 1990, the Mets let him go after just 131 games.
The outfielder from Oklahoma State University made it to the show in 1993 as a 24-year-old, but he wilted under the limelight, batting just .243 with 13 home runs in 86 games. The '94 season wasn't much better, and after limited time in New York, the Mets sent him to Cleveland in a deal that saw them receive Paul Byrd and three nobodies.
The Indians didn't get much use out of him, but he blossomed in his late 20s in Milwaukee, hitting 163 home runs over the next five seasons.
Sensing a chance to redeem themselves, the Mets tried to jump back on the ship, signing Burnitz to a two-year deal worth almost $20 million just a decade removed from sending him and his peppercorn $175,000 contract off to the Midwest.
Burnitz turned into an above-average player, but unfortunately for the Mets, they had him at all the wrong times.
4. Scott Kazmir, 2002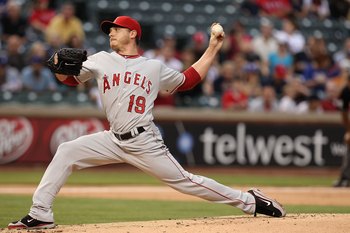 The Mets drafted Kazmir straight out of Cypress Hills High School in Texas with the 15th overall pick in the 2002 draft.
The highly-touted leftie struck out 34 batters in 18 innings with the Single-A Brooklyn Cyclones in 2002, and he was good if not spectacular with the Capital City Bombers and St. Lucie Mets the following season.
He entered 2004 as the No. 12 prospect in all of America, but he was shipped off to Tampa Bay at the end of July for Bartolome Fortunato and Victor Zambrano.
Since then, he has become a two-time All-Star (2006 and 2008) while leading the AL in strikeouts in '07.
Last year was the first time in six seasons that he did not win double-digit games, and even though his star has faded somewhat over the past few seasons, at 26 years old, you know the Mets would still love to have him back.
3. David Wright, 2001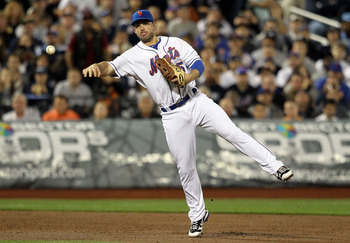 Mike Hampton was only with the Mets for one season, but his value to the club extends far beyond the 15 wins he gave them or the $5.7 million New York paid for his services.
As good as the then 27-year-old Hampton was, the best thing he ever did for the Mets was follow the trail of Benjamins that led him to Colorado.
For when Hampton decided not to stay in New York after the 2000 season—instead opting to cash in with a lucrative free agency deal—the Mets were compensated with a supplementary pick in the following year's draft.
Enter David Wright. The Mets had already snapped up Aaron Heilman with the pick the Rockies had to surrender, and Wright eventually came to the Mets with the 38th overall pick of the draft.
While the draft class contained big names such as Mark Teixeira, Mark Prior, and Joe Mauer, all top five selections, team after team passed on Wright in favor of players like No. 3 pick Dewon Brazleton (eight wins in five seasons and now pitching in the Northern League), 6'5" pitcher and No. 6 overall pick Josh Karp (never made it to the majors), and fellow corner infielder Jake Gautreau (also never made it out of Triple-A).
The Mets, by contrast, hit the jackpot with a four-time All-star, two-time Gold Glover, and—as much as I dislike the phrase—the face of the franchise.
It's often worth remembering that Wright is still only 27 years old, and he's under contract until 2012 with a club option for 2013. He is the youngest Met to reach 1,000 hits (until Jose Reyes breaks it) and there's a good chance Wright will break plenty more records on his way to Big Apple superstardom.
He became the youngest Met to ever record 1,000 hits last month, and he already has 148 home runs and 127 steals. Only one other Met in history hit more home runs and stole more bases in their first seven seasons...Darryl Strawberry.
Wright was the first third baseman the Mets had drafted in the opening round since unknown Chris Donnels in 1987.
2. Darryl Strawberry, 1980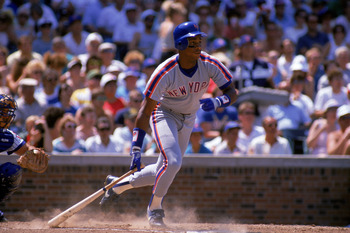 The Mets took Strawberry with the first overall pick in the 1980 draft—just the third time in their history they had selected first. After the disappointments of Steve Chilcott and Tim Foli, their other two top choices, you can forgive the Mets for hoping this pick turned out better.
Boy, did it ever.
When Mets scout Roger Jongewaard observed Strawberry in 1980 as an 18-year-old kid playing for Crenshaw High School out in California, he said that Strawberry had below-average hitting ability, power, speed, fielding, range and aggresiveness by Major League standards.
Jongewaard went on to say that he had the potential to be an above-average power hitter with an accurate, strong arm. He estimated that Strawberry was worth $60K, although he was "feeling a lot of pressure from Sports Illustrated and NBC doing a story and TV spot on him."
The Mets took him as the No. 1 overall pick two months later, Strawberry collected Rookie of the Year honors, and he went on to become one of the best power hitters in Mets history.
He hit 252 home runs in eight seasons with the club and he drove in 733 runs. He was a seven-time All-Star, a two-time Silver Slugger, and he finished in the top three in the MVP voting twice in three seasons.
Within five years of being at the Mets, he was earning $516K a year. When he signed with the Dodgers in 1991, he received $3.8 million. Not bad for a guy worth around $60,000, right Roger?
1. Dwight Gooden, 1982
Just two years after selecting Strawberry with the No. 1 pick, the Mets had the fortune of selecting Doc Gooden with the fifth overall pick of the 1982 draft.
The scrawny kid out of Hillsborough High School in Tampa, Fla., immediately made a name for himself in the minor leagues. Pitching for the Single-A Lynchburg Mets in the Carolina League, Gooden went 19-4 with a 2.50 ERA, and 300 strikeouts in 191 innings. Yes, three hundred!
He didn't bother playing Double-A or Triple-A ball. He jumped effectively from the fourth grade to college.
The first three years of his life in the Major Leagues was something special, indeed. He won Rookie of the Year honors in 1984 with a 17-9 record, a 2.60 ERA and 276 strikeouts. He had arguably the most dominant season of any pitcher in the modern era in 1985 when he won baseball's triple crown. He won 24 games (24-4), posted a 1.53 ERA, and struck out 268 batters. Sixteen of his 35 starts were complete games, and eight of them went for shutouts. He had a WHIP of less than 1.00 (0.97) and he could have had even more wins, but he pitched back-to-back nine-inning shutouts and received no decisions both times.
He then went 17-6 in 1986, helping the Mets to their second World Championship.
Gooden went on to have a 157-85 record in New York with a 3.10 ERA and 67 complete games. He featured in four All-Star games, although none after 1988.
He was granted free agency at the end of the '94 season after a 60-day suspension for testing positive for cocaine and he had brief stints with the Yankees, Indians, Astros and Devil Rays before calling it a day in 2000 at age 35.
While Gooden was the brightest star the Mets have ever drafted, he was also the one who went the furthest off the rails. He reportedly missed the World Series parade because of a drug binge the night before, and his fights with police officers in Florida were widely documented. He tested positive for cocaine while serving a drug-related suspension, and that in turn led to Gooden contemplating suicide when his 60-day ban turned into a one-year suspension.
Gooden was one of the best the Mets have ever seen. But he was also one of the biggest unfulfilled promises in the franchise's history. As great as he was at the start of his career, Gooden could have been the best pitcher in his era.
Keep Reading

New York Mets: Like this team?