Impact Players: The Top Ten Impact Rookies of the Past 25 Years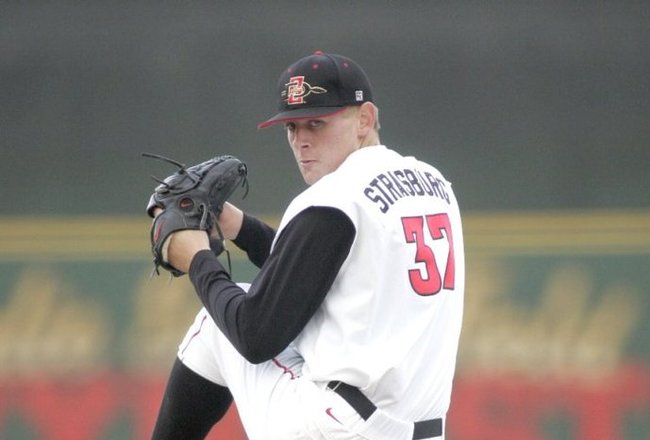 We can all agree that the impact of rookies in any given sport is sometimes more crucial than that of their veteran counterparts. In some cases, those impact rookies wind up being heroes and godsents for a team, giving a much needed boost of fresh air and talent, while other times, they start hot before fizzling out.
Today, while we await the arrival of one of the biggest impact rookies in recent years (Steven Strasburg) to show us what he's got, we are already enjoying the contributions of players such as Starlin Castro and Buster Posey.
And so continues another season with another crop of wonderful talent.
So let us take a look at who I think are the 10 biggest impact rookies in the past 25 years. A debatable topic I am sure, but hopefully an enjoyable read for you!
These players don't have to win ROY, or a World Series, but rather, simply show they have provided an indelible impact on their team in their debut.
I hope you all enjoy, and don't forget to add your own selection.
10. Jeff Bagwell—Astros
Bagwell had a kooky batting stance, but an exceptional eye at the plate and in his rookie year, Bags helped the Astros to the postseason with his eagle eye. Bags hit .294/.387/.437 with 15 homers and 82 RBI that year.
Bagwell became one of the best players in Astros franchise history and spent his 15-year career in a Houston uniform and, along with teammate Craig Biggio, was synonymous with the Astros throughout the 1990s and into the 2000s.
And that kooky batting style?
Well, Bags would actually step back with his front foot as he began his swing. His wide-open crouched stance—which started in a low position with his knees bent—made it look like he was were sitting on an invisible bench. Sliding his front foot backward, he would rise from his stance and swing.
9. Nomar Garciaparra—Red Sox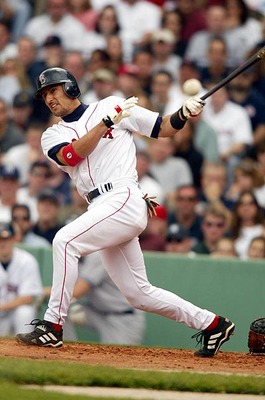 He played just about everywhere on a field sporting one of the best all-time career batting averages. He donned a Cubs uniform, Dodgers uniform, and was an Athletic for a while aside being a member of the Red Sox.
"NO-mar," as he would wind up being called, made his Major League debut on August 31, 1996 as a defensive replacement against the Oakland A's. His first career hit was a home run off of Oakland pitcher John Wasdin; a pitcher Nomar would wind up taking deep a record thirteen times over his career.
Garciaparra finished the year with a .306/.342/.584 batting line in a addition to sending 30 baseballs into orbit with 98 RBI, providing the Red Sox with much needed power to their lineup.
The Red Sox still finished 4th overall that year, but the following year the Sox rode Nomar's hot bat (34 HR and 122 RBI) and the Red Sox managed to get into the post season in a losing effort to Cleveland.
Garciaparra never hit below .260 in his entire career (excluding his 24 games in 1996).
8. Hideo Nomo—Dodgers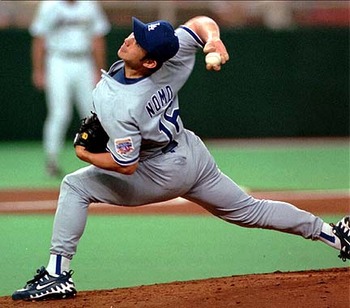 Nomo was the first Japanese player to play in the United States in 30 years (with success I might add) when he entered, paving the way for today's collection of Japan's finest including: Matsui, Ichiro, and Dice-K to name a few.
Nicknamed "The Tornado" for his delayed spin-around-windup, Nomo dazzled in his debut 1995 campaign going 13-6 with a 2.54 ERA, a 1.056 WHIP alongside an incredible 236 strikeouts to only 78 walks.
Those 236 K's led the National League and paved the way for the Dodgers all season long, entering into a showdown with the Reds in the Divisional Series; a series that unfortunately ended in a shutout.
Prior to 1995, the Dodgers lacked a quality strikeout pitcher (nobody on the 1994 roster eclipsed 125 strikeouts, and no one eclipsed 160 in 1993) so without a need to mention, Nomo was a huge sea change for a desperately hungry Dodgers team.
7. Mark McGwire—Athletics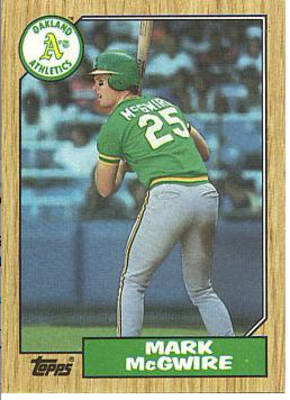 Before becoming a member of the steroid class of the 90s, and before he graced Busch Stadium with his powerhouse bat, Big Mac was busy electrifying the Oakland faithful; leading the A's to three straight World Series—one of which they one.
That World Series was the 1989 "Earthquake World Series," witnessed by thousands on National Television—I being one of them.
But the beginnings of McGwire started two years prior in 1987, where he finished hitting .289/.370/.618 with 49 homeruns (33 came before the All-Star break) and 118 RBI.
McGwire changed baseball for Oakland for those three years, but his shortcomings later on in his career has unfortunately left terrible and indelible mark on fans nationwide.
6. Dontrelle Willis—Marlins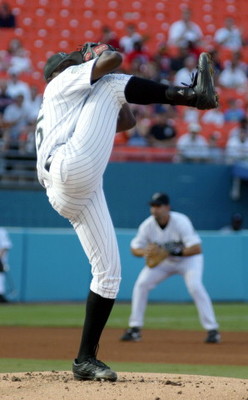 I don't think there is anyone who won't remember the debut of Dontrelle Willis, if not for his perpetual smile, then definitely for his crazy leg kick wind up.
But for the diehard enthusiasts out there, most will recall his MLB debut season in which Willis went 14-6 with a 3.30 ERA and powered the Marlins into the postseason, and carried them into a World Series defeat of the mighty New York Yankees.
Prior to 2003, the Marlins had not had a solid, reliable 5 man rotation, and once Willis came traipsing along, the Marlins became complete, making them one of the most dominate pitching squads in the NL.
5. Ichiro Suzuki—Mariners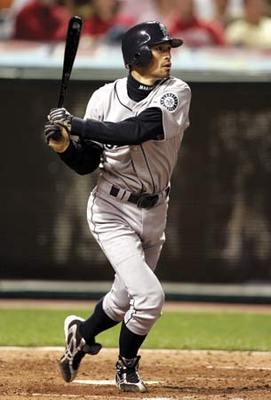 In 2001, the Mariners were enjoying a daydream like season on their way to winning 116 games. In the mix was a scrawny Japanese player named Ichiro Suzuki that most felt, was too small and fragile to make it in the bigs.
His first game he shut everyone up real quick with what is known as "The Throw" in Japan, where he showcased his canon-like arm and threw out Oakland A's Terrence Long who was trying to take third on a single to right field.
He went on to add to that by hitting.350/.381/.457 in his rookie year while stealing an astonishing 56 bases.
He was a Golden Glover, a Silver Slugger, an MVP and an All-Star, all in his rookie year, and has become the backbone of the Mariners since day one.
4. Derek Jeter—Yankees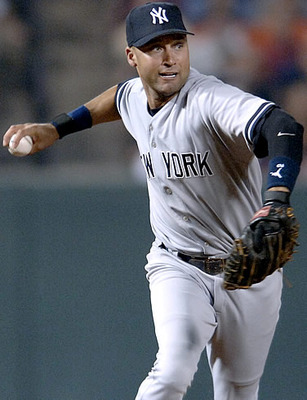 They call him Mr. November, Captain Clutch, and The Pretty Boy of Baseball. There isn't anyone since Babe Ruth who has captured the hearts of the Yankees fans as much as Jeter and it all started in 1996 with one—now famous—spinning catch and throw.
Jeter not only finished that year with a .314/.370/.430 batting line, but Jeter helped paved the way for a Yankee team that had zero punch in the middle of their lineup and it was that punch, a knockout punch, that led the Yankees to their first World Series win in just around 12 years, thanks largely in part to The Captain.
There is no doubt; he will come close to being unanimously voted into the Hall of Fame one day.
3. Evan Longoria—Rays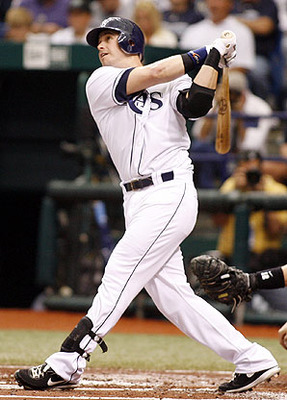 One can make the argument that Longoria is the newest rookie to come along that will one day be the next great player, and it all started with his impact rookie year that afforded him, and the Rays, a .272/.343/.531 batting line with 27 HR, and 85 RBI.
But that's just the half of it.
In 2008, Longoria's rookie year, the new comer wound up catching the final out from Joe Mauer (in foul territory no less) sealing the Rays first postseason appearance ever.
He continued on by opening up his first postseason appearance with 2 homeruns against the Chicago White Sox making him the first rookie in history to hit a homerun in his first postseason appearance—he was a definite impact rookie hands down.
2. Roy Oswalt—Astros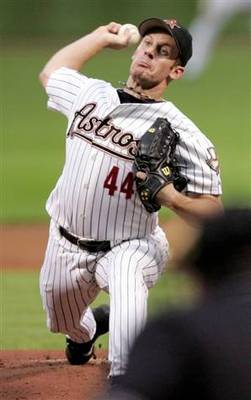 In today's world Oswalt is looking for new digs, but in 2001, an unstoppable workhorse was born in Houston.
Oswalt finished his rookie campaign in 2001 with a 14-3 record and a 2.73 ERA, including a 12- 2 mark with a 2.82 ERA in his 20 starts. Unfortunately, he finished second in voting for National League Rookie of the Year, losing unanimously to Albert Pujols of the St. Louis Cardinals.
Oswalt pitched 24 consecutive scoreless innings before giving up a second-inning home run to Andrés Galarraga of the San Francisco Giants that year which, unknowingly to everyone, was the start of something huge in Houston.
Interestingly enough, Oswalt turned down an offer of $50,000 dollars in to sign by the Astros only to later sign for $500,000 in 2001.
1. Albert Pujols—Cardinals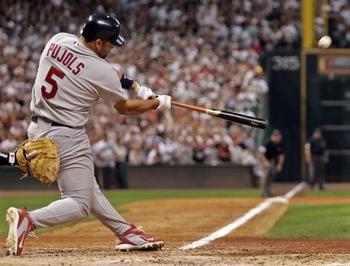 Prince Albert, King Albert, The Machine, and the other nickname we won't mention out of respect to his request (but you all know it). Albert Pujols has been a baseball household name for nearly a decade and the most beloved St. Louis Cardinal since Stan "The Man" Musial.
In his debut 2001 season Pujols changed the landscape in the Central division, and sent a message of a new kid being in town as he finished the season with a .329/.403/.610 line with an astonishing 37 HR and 130 RBI alongside 47 doubles, 194 hits and an anemic 93 strikeouts.
But Pujols wasn't just an impact rookie because of his game changing power bat, but also because of his natural baseball abilities.
Pujols changed the way we look at power hitters, as Pujols is also one of the best natural hitters in all of baseball (lifetime .333 BA).
He reinvigorated the Cardinals with a player who is all baseball, who is a true professional, and embodies everything the game stands for.
Keep Reading