Top 10 Detroit Pistons Shot Blocks In the Past Decade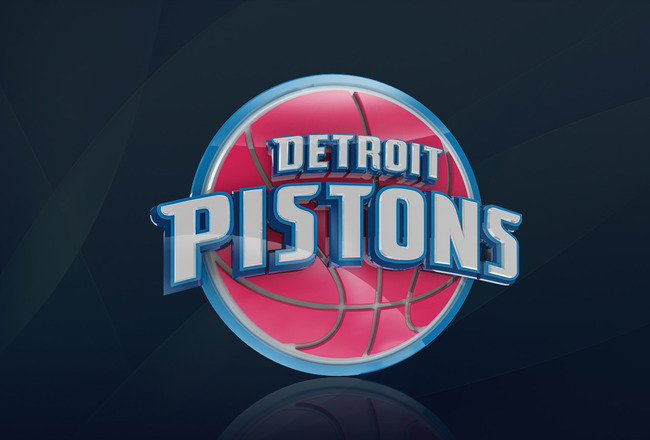 The Pistons have always been known to be such a huge threat on the defensive end. With Jason Maxiell, Tayshaun Prince and four-time defensive player of the year Ben Wallace down there in the paint are a few reasons why.
Here is a list of some of the top shot blocks in the past decade.
10: Will Bynum Blocks Jose Calderon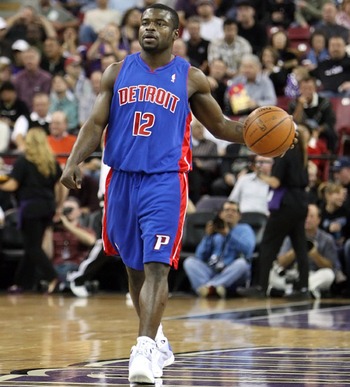 It's not often you see a point guard make a big block which is why this block makes the top 10. Jose Calderon of the Toronto Raptors was in the process of a fast break dunk when Will Bynum came from behind and blocked it off the backboard.
Nine: Amir Johnson Blocks Ron Artest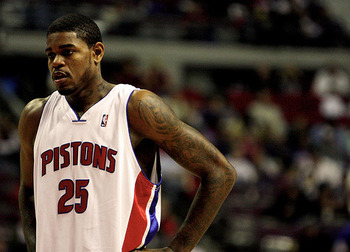 Back when Amir Johnson was a Piston and everyone criticized him for being an undersized defender, he did everything he could to prove everyone wrong.
Just like he did when Ron Artest tried to make a break away dunk but got blocked from behind by Johnson, which then led to an Alley-oop dunk from Allen Iverson to Rasheed Wallace.
Eight: Ben Wallace Blocks Ron Artest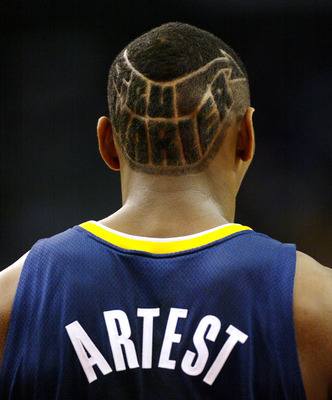 Back when Ben Wallace still had his Afro and Ron Artest was still with the Pacers, two of the most aggressive players in the game went face to face when Artest tried to dunk over Wallace.
Ben Wallace then rose up and swatted Artest's Dunk into the stands.
Seven: Jason Maxiell Blocks Shannon Brown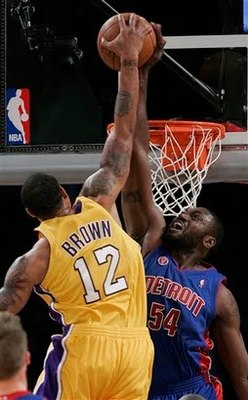 After Jason Maxiell missed his jump shot, the Lakers were looking to push the ball with a three on one advantage. Shannon Brown went up to "posterize" Jason Maxiell but Maxiell sent the ball flying out of bounds after a monstrous block.
Six: Jason Maxiell Blocks Tyson Chandler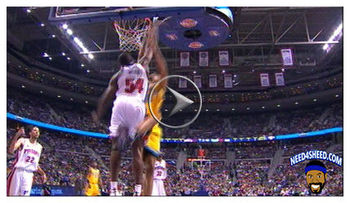 What was probably the block of the year in 2008, Tyson Chandler was going for an Alley-oop Dunk from Chris Paul when Jason Maxiell blocked Chandler's dunk and threw him to the floor.
Five: Jason Maxiell Blocks Kevin Garnett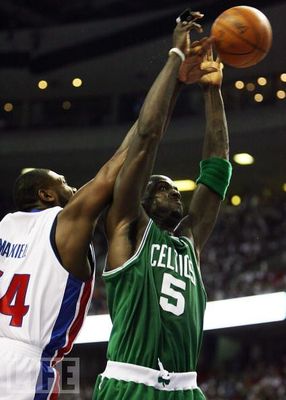 Known as the Mini Ben Wallace, not once, but twice Jason Maxiell owned Kevin Garnett. His first block was when he came from behind when Garnett thought he had an easy dunk.
The second when Garnett tried to post Maxiell up but, Maxiell wouldn't have any of it.
Four: Tayshaun Prince Blocks Hedo Turkoglu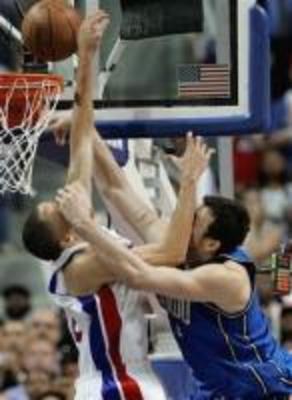 In the 2008 Playoffs with the score 87-84 in the Pistons favor against the Orlando Magic, Tayshaun Prince made a game saving block on Hedo Turkoglu in the final seconds in the fourth quarter to save the game.
Three: Ben Wallace Blocks Tracy McGrady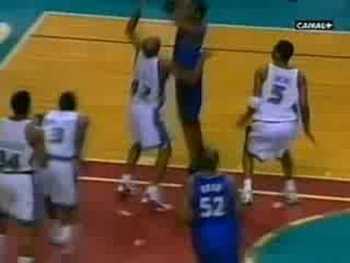 It was 2001, Detroit vs. Orlando. Both T-Mac and Ben Wallace in their prime days when Ben Wallace blocked McGrady's shot off the back board and kept the ball in play.
Two: Ben Wallace Blocks Shaquille O'Neal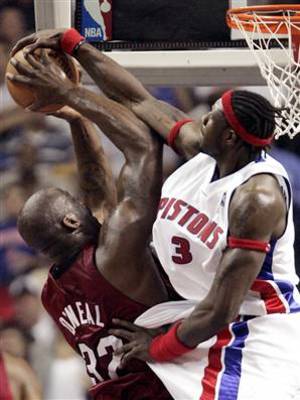 In 2006 Ben Wallace had one of the best blocks he ever had in his career. In the '06 NBA Playoffs Wallace made a monster block on O'Neal that laid him flat on his back and was ruled in favor of the Pistons as a jump ball.
One: Tayshaun Prince Blocks Reggie Miller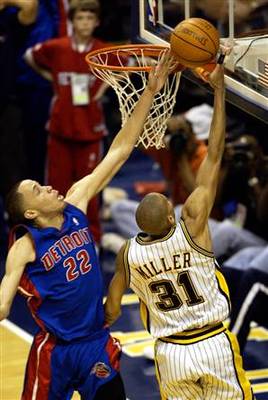 What was probably one of the most memorable plays in playoff history and maybe even by far the best defensive play in playoff history, in the 2004 NBA Playoffs it was considered the play that led the Detroit Pistons to the 2004 NBA Championship.
It is the best block in Detroit Pistons history. Tayshaun Prince rushing down the court to block Reggie Miller.
Keep Reading

Detroit Pistons: Like this team?