Stanley Cup Finals: The 20 Hottest Hockey WAGs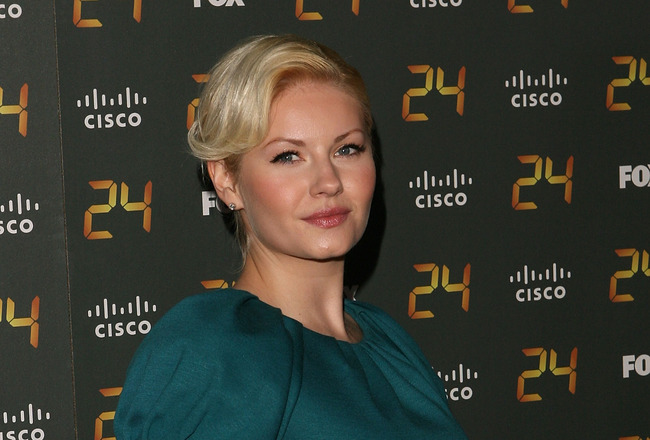 With the 2010 Stanley Cup Final in full swing, what better way to celebrate than looking at pictures of hot hockey chicks?
Many people believe that NFL, NBA, and MLB players get the hottest women but I have found out that this is not true. There is something about men in hockey uniforms that drives the women wild.
There are plenty of gorgeous WAGs for the other major sports but this list has so much talent, I might have to hire an agent.
I am not too sure what that meant but I know one thing, it means that this list is full of super hot women from former Playboy Playmates to country music singers, it has it all.
Enjoy!
20. Kim Alexis - Ron Duguay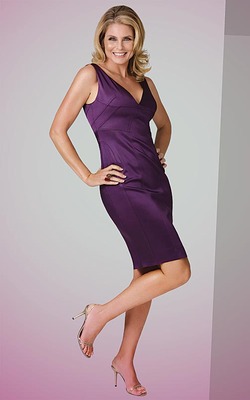 If this were the '80s, I would not have to explain where this beauty queen came from.
She became famous from modeling but is known for her Monistat yeast infection commercials. She also was the spokesperson for hemorrhoid cream.
I know no one asked for that information, but she has not done anything more interesting than that in her career.
19. Inna Puhajkova - Jaromir Jagr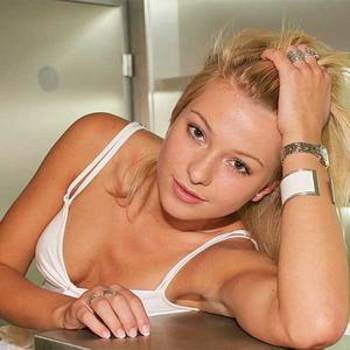 Inna Puhajkova is one of the many hot females that Jaromir Jagr has been spotted with at one time is his life.
She is a Swedish model that is way out of Jaromir's league but you know what they say, money can buy nice things.
18. Candace Cameron Bure - Valeri Bure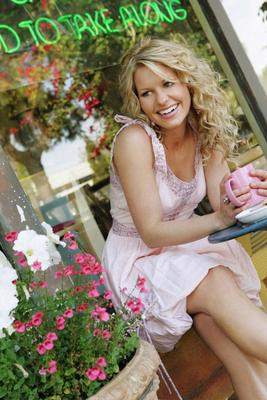 Yes, that is the girl you think it is. That is Witch Millie from Boy Meets World.
What? Oh, you mean she was D.J. Tanner from Full House too? Cool.
17. Terri Welles - Charlie Simmer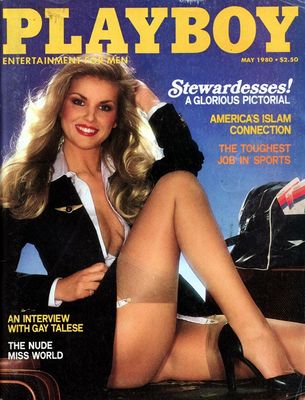 This former flight attendant turned Playboy Playmate of the Year was married to Charlie Simmer, NHL forward who played most of his career for the Los Angeles Kings, from 1981 to 1986
If anyone wanted to know what a trophy wife is, Terri is your perfect example.
16. Ashley Leggat - Jeremy Williams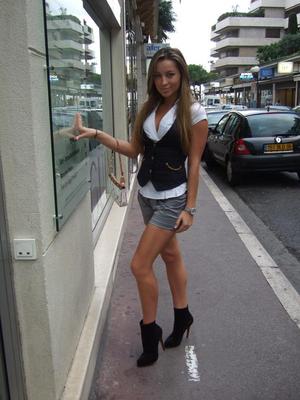 This beautiful actress is best known for her role as Marcia in Confessions of a Teenage Drama Queen.
For this presentation she will be best known for dating Jeremy Williams. No not the boxer or the opera singer, but the hockey player for the Detroit Red Wings.
15. Elena Dementieva - Maxim Afinogenov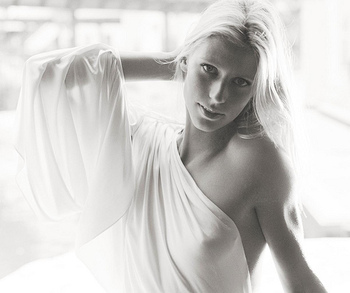 When I first found out that I could define Elena Dementieva as a hockey WAG, I was overjoyed. This blonde bombshell is one of the sexiest tennis players in the world and now she is one of the sexiest hockey WAG's in the world.
Maxim should be considered a lucky man for scoring with this tennis star, pun was intended.
14. Amanda Vanderpool - Ladislav Smid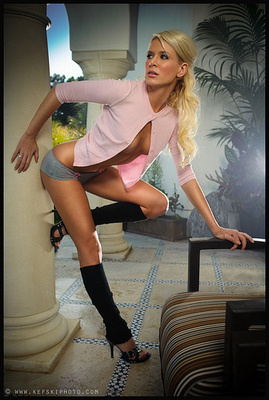 I can think of 34 reasons why Ladislav Smid would want to be dating Amanda but I will need only one reason to prove it
You're Welcome.
13. Tia Carrere - Tie Domi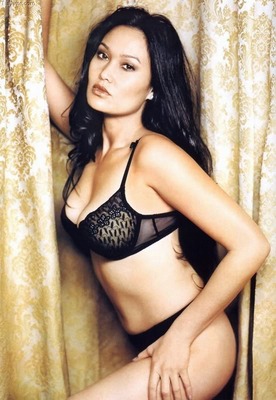 For those of you who are unaware of Tia Carrere's connection to hockey, she was one of Tie Domi's mistress. In Leanne Domi's, Tie's ex-wife, divorce application she alleges that Tie had an affair with Tia.
This might not be hard facts but it qualifies Tia to enter into the world of hockey WAG's.
12. Noureen Dewulf - Ryan Miller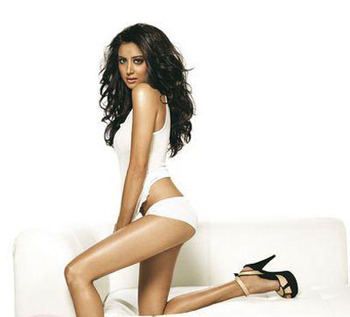 Noureen has already accomplished a great feat. In 2007, she was in the Maxim Hot 100 list. She is so hot, she could have any man in the world but she decided to go after Ryan Miller, Buffalo Sabres goalie.
Ryan Miller looks like a guy you see at the bar and wonder how he gets all the hot women like Noureen. If I were him, I would hold on to this one like a bar of gold in the closet.
11. Angelica Bridges - Sheldon Souray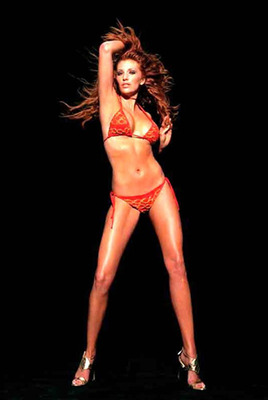 She was on Baywatch and is now singing in the Luxor's Las Vegas show called Fantasy.
Somewhere between that, she found time to marry, seperate, and then get back together with Sheldon Souray, Edmonton Oilers defenseman.
By looking at how talented she is and I am not talking about her singing, I can understand why Sheldon would want to reconcile with her.
10. Melanie Collins - Scottie Upshall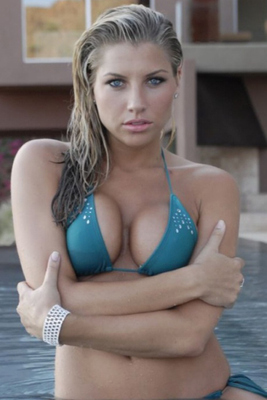 9. Emma Andersson - Henrik Zetterberg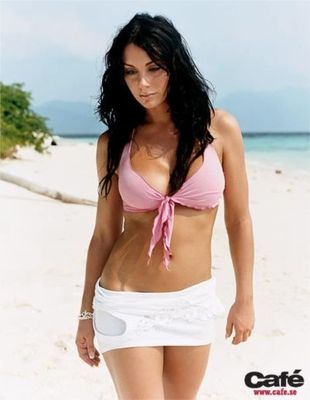 Emma Andersson, yes she spells her last name with two s's instead of one, I was blown away too, is engaged to Henrik Zetterberg.
If they have a kid, they should name him Paauol, which of course is the couples version of the word Joe.
8. Andrea Veresova - Jaromir Jagr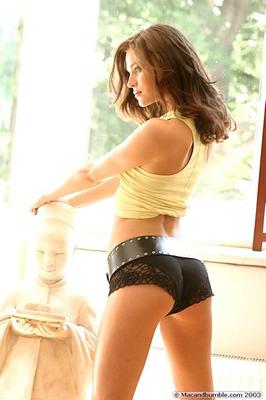 When I see this picture I can only think of the same thing you are probably thinking of, is that a statue she is leaning on?
7. Amy McCarthy - Dan Hinote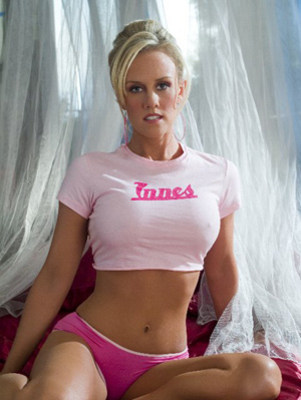 Although it might not be Jenny McCarthy, it is the next best thing, her sister Amy.
As this picture proves, you don't have to be Jenny McCarthy as long as you almost look like her and share her last name, to be considered smoking hot.
6. Hilary Duff - Mike Comrie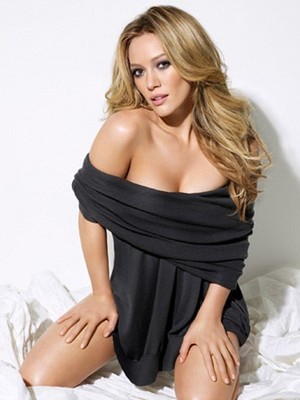 As if being a mega famous actress,singer, songwriter, movie producer, and fashion designer was not enough, Hilary Duff is now a super hot hockey WAG.
Thanks to Mike Comrie for locking up this blonde princess. And for those of you who are not familiar with the engagement pictures, I challenge you to google them at your own risk.
5. Veronika Varekova - Petr Nedved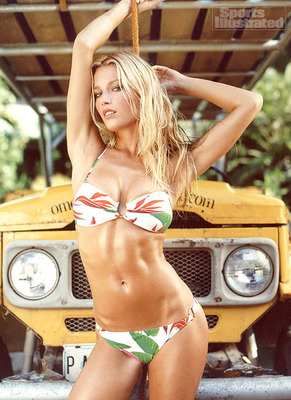 I am going to learn to play hockey yesterday. After looking at all these hotties, I can only imagine why so many men would want to learn hockey.
Petr Nedved's ex-wife is the main reason I wanted to bring this slideshow to life when I saw her in Sports Illustrated.
She is so hot, I learned how to speak Slovak in case I would run into her one day. It worked for Wayne Campbell in Wayne's World.
4. Elisha Cuthbert - Dion Phaneuf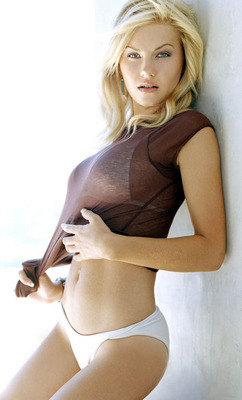 From Sean Avery to Dion Phaneuf, Elisha has dated not one but two NHL players. She started off as a season ticket holder for the Los Angeles Kings and then received a VIP pass when she started dating Avery.
Soon after, she dropped Avery and jumped on the Phaneuf bandwagon, no pun intended.
Regardless of who she is dating, she will remain at the top of this list until 20 women hotter than Elisha join the Hockey WAG world.
3. Rachel Hunter - Jarret Stoll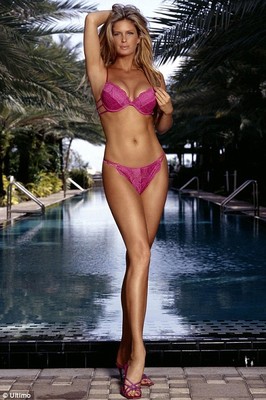 Look at this picture, does it need an explanation?
I did not think so.
2. Carrie Underwood - Mike Fisher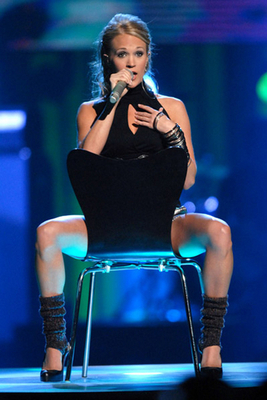 All I can say is, "Thanks Mike Fisher, I know have a reason to include Carrie Underwood in my slideshows!"
Carrie Underwood is one of the hottest women to ever pick up a microphone and sing. She is gorgeous and is now a NHL WAG. Congratulations.
1. Willa Ford - Mike Modano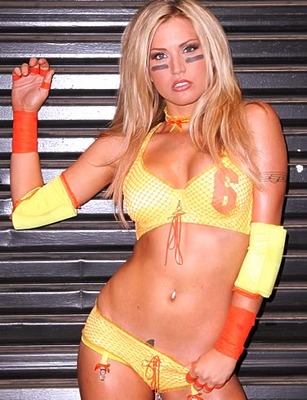 This was almost too easy to pick as my number one overall Hockey WAG but make no mistake about it, Willa Ford is smoking hot.
Keep Reading