The Packers Could Look Drastically Different in 2011
With no free agent signings thus far and only rookie strong safety Morgan Burnett expected to make a run at the starting line up, the Packers will enter the 2010 season with a lineup, barring injuries, that is almost identical to their line up at the end of the 2009 season.

The 2011 season could be a completely different story, with veteran players having contracts due to expire and others whose performance may not live up to the financial expectations of their contract. The Packers will have some tough decisions to make next year.

Here is a look at some of the players who may not be back in the green and gold in 2011.
AJ Hawk - MLB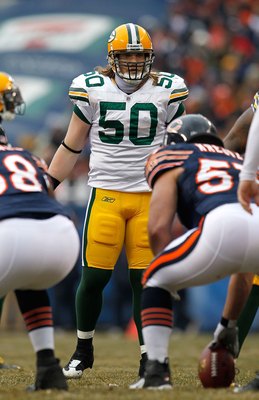 Hawk has been steady if not spectacular in his career thus far, and Packer coaches and management seem to be content with his play, however many fans expected more out of the fifth overall selection in the 2006 draft.

Although he is under contract through 2011, Hawk would be due $10 million in guaranteed money, and unless the Packers and Hawk are able to renegotiate the terms for 2011, Hawk could be released.
Cullen Jenkins - DE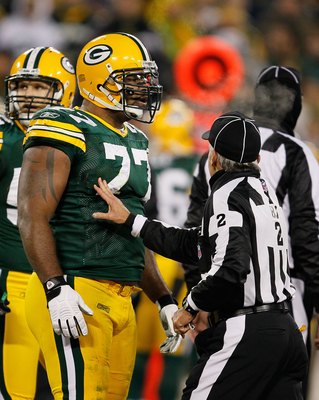 Other than the 2008 season, where he missed twelve games due to injury, Jenkins has arguably been the Packers most consistent defensive linemen.
Jenkins played well last season, his first as a defensive end in a 3-4 defense, but may choose not to resign with the Packers if he is given the opportunity to play in a 4-3 system in 2011.

Jenkins may be a candidate for the franchise tag next year, but that may well depend on the the play of rookie Mike Neal, Johnny Jolly's legal issues, and Justin Harrell's ability to stay healthy.
If the other defensive ends are able to perform well this season the Packers may feel Jenkins is expendable.
Atari Bigby - SS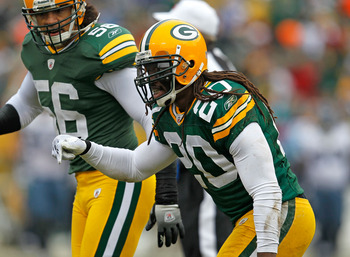 Bigby, who has yet to sign his restricted free agency tender, could be replaced in the starting line up this year by rookie Morgan Burnett.

Bigby has a long history of injuries and has been inconsistent in his play. Even if Bigby is able to win the starting strong safety job this year, unless he has a spectacular season, I think there is a good chance he is playing somewhere else in 2011.
Ryan Grant - RB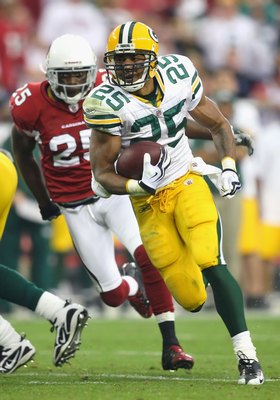 Grant has been the Packers featured back since 2007 when he was acquired in a trade with the New York Giants. After a breakout rookie season the Packers gave Grant an incentive laden four year extension.

Although he is under contract through 2011, Grant's performance this season could push his contract value to over $8 million for the 2011 season, a price the Packers may find too much to pay for a running back who will turn 29 during the 2011 season.
Mark Tauscher - OT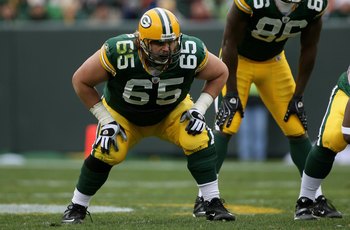 Tauscher who was re-signed mid-season last year after recovering from a knee injury, is slated to be the starter at right tackle this season.
Tauscher is signed through 2011 but could be released after this season if the Packers feel comfortable with TJ Lang starting at right tackle.

Tauscher's contract would pay him around $4.5 million in 2011, a hefty sum for a 34 year old right tackle who has a history of knee injuries.
Chad Clifton - OT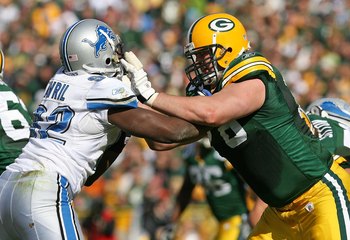 Clifton signed a three year $19.58 million contract this off season, but that will not insure him a roster spot in 2011.

The Packers drafted tackle Brian Bulaga with the twenty third pick in this years draft with the idea that he would be Clifton's replacement at left tackle.
If Bulaga can show this season that he can handle the everyday tackle duties, the Packers could opt to let Clifton go rather than pay him the nearly $6 million he will be owed in 2011.
James Jones - WR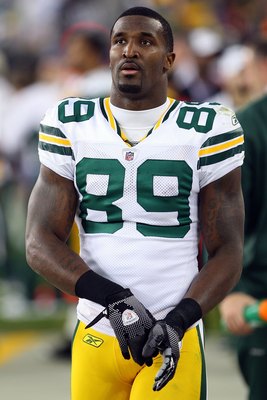 Jones, a third round pick out of San Jose State in the 2007 draft, showed a lot of promise his rookie season accumulating 47 receptions for 676 yards, but his sophomore season was marred by injuries and a sharp drop in his numbers.
Jones rebounded slightly in 2009 improving on his 2008 numbers, but with Jermichael Finley and Jordy Nelson's increased role in the offense he was still unable to equal is rookie totals.

2010 could be a make or break year for Jones whose contract expires after the season. The Packers will need to decide if they feel he can be a legitimate No. 2 receiver and eventual successor to Donald Driver or if his only value will be as a No. 3 or No. 4 receiver.
Donald Driver - WR
Driver is a fan favorite and holds the record for career receptions in Packer history, but he is in the last year of his contract and will be a free agent at the end of the 2010 season.

Although he has shown very little in the way of his skills diminishing, the Packers will have to determine how much money they want to invest in a receiver who will be 36 at the start of the 2011 season.
Keep Reading

Green Bay Packers: Like this team?