Potent Quotables: Cincinnati Reds Version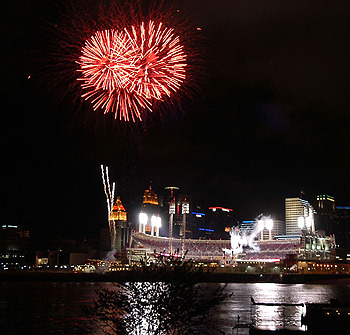 The Cincinnati Reds have a longer, and arguably richer, history than any other Major League Baseball team.
In 1869, the Cincinnati Red Stockings were one of the inaugural teams in the National League. The seven other teams? They've all been defunct for over 100 years.
Think about the year 1869 for a second.
That is only four years after the end of the Civil War ended. Amazing!
The Reds are currently sitting on top of the NL Central... so what better time to give it up for the Reds, and share great and not so great player's awesome quotes pertaining to the oldest franchise in baseball.
Sukey Sukeforth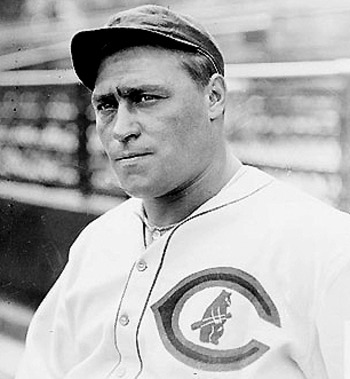 "Hack really hit 57. He hit one up in the Crosley Field seats so hard it bounced right back. The umpires figured it must have hit the screen. I was in the Reds' bullpen and we didn't say a word."
- Sukey Sukeforth
That's a shot of Hack Wilson. Only appropriate to give him some cred for ending up with 56 (instead of 57) homers during the 1930 season.
Jack McKeon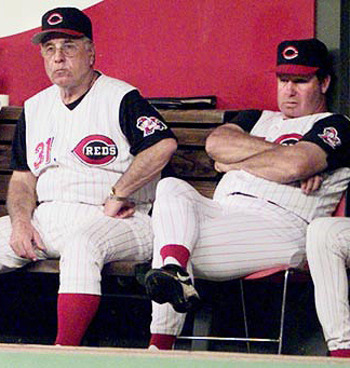 Nicknamed "Trader Jack" McKeon for his love of trading players (and because his first name is Jack), he led the Reds to two second place finishes in 1999 and 2000.
The 1999 campaign ended when the New York Mets downed the Reds in a tie-breaking, one-game playoff. Really, the last time Cincinnati has come close to the post season.
Anyway...
"I went to church the other day to pray for our pitchers. But there weren't enough candles."
- Jack McKeon
He's the guy on the left.
Vada Pinson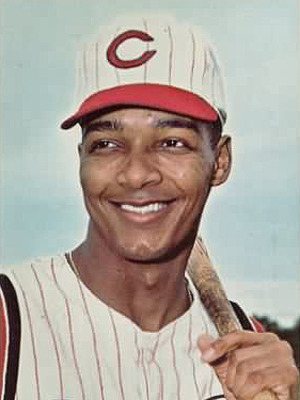 Vada Pinson is probably one of the most overlooked Reds of all-time, mainly because he played on the same team that featured some guy named Frank Robinson.
In 1961, he finished third in the MVP balloting.
This is not really a quote—more of a tribute to Frank Robinson's sheer awesomeness:
"Frank slid into third base hard—like he always does no matter what the score may be—into Eddie Matthews. Matthews jumped on top of Frank and punched him in the eye. It swelled out to here and nobody thought Frank could possibly play in the second game of the double header that day.
"But when the game started, there was Frank in the lineup.
"Not only did he hit a home run to win the game, but he also made a catch and fell into the left field stands—on a ball that Matthews hit, incidentally—that saved the game.
"He got a standing ovation, and I guess that's one of the biggest thrills I've ever felt in baseball."
- Vada Pinson
Gabe White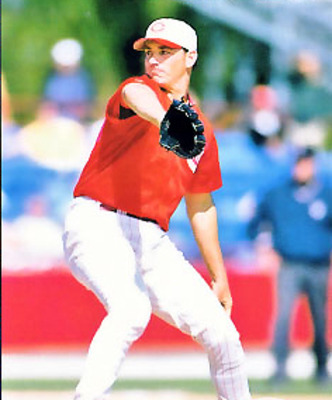 A journeyman relief pitcher, Gabe White pitched for the Reds from 1997-1999, and again during the 2002 and 2003 seasons.
He had an eleven year career, playing for five different clubs.
This is his response, before being asked by the Reds stadium PR guys what song he'd like played as he trotted in from the bullpen:
"I'm going to suggest something slow, just like my fastball."
- Gabe White
Adolfo "Dolf" Luque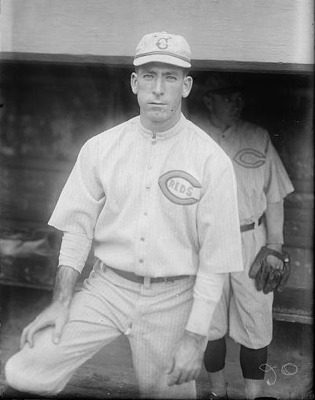 Dolf Luque, a Havana born Cuban, pitched in the majors from 1914 through 1935, 12 of those seasons spent with the Reds. One of which he won 27 games and sported a minuscule 1.93 ERA.
He retired at age 44.
He explained that undue motion was the key to his longevity with this gem:
"I sit down. Sometimes I sit down on a horse and let him walk. Sometimes I sit down and watch a cock fight. Sometimes I just sit down and rest."
- Dolf Luque
Deion "Prime Time" Sanders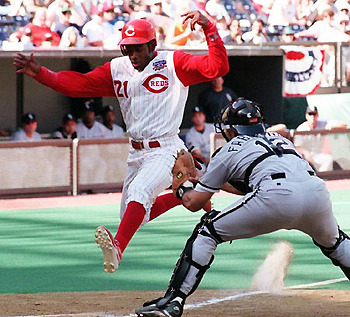 Known more for football, Deion Sanders also had a respectable nine year Major League Baseball career, two of which were spent in the Reds' organization.
He is arguably the fastest man ever to take the field.
Never at a loss for words, this quote is a classic. After a Sterling Hitchcock helmet high heater he responded:
"I don't even know who Sterling Hitchcock is. I thought he was Alfred's kid. Him throwing at me wasn't too cool."
- Deion "Prime Time" Sanders
Rocky Bridges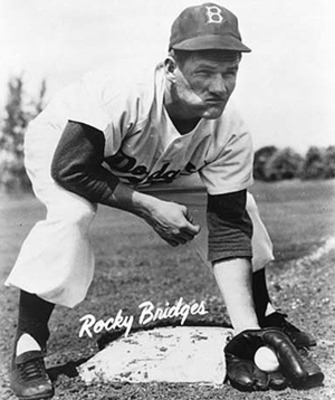 After two unspectacular seasons with the Brooklyn Dodgers, Rocky Bridges came to the Reds where he had this to say about his former club:
"The more I played with them, the more I found that no one could take a joke—my batting average."
- Rocky Bridges
Dave Collins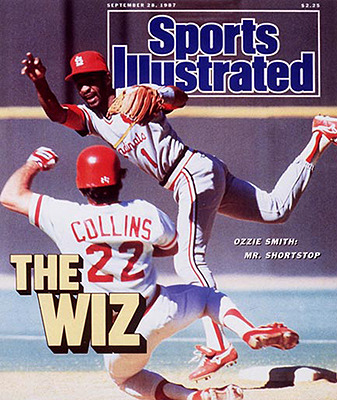 Dave Collins was a speedy outfielder who loved the Reds so much he played for them two times, from 1978 to 1981, and again through the 1987 and 1989 seasons.
There are more than a few people, athletes or not, who can somehow relate to this one:
"I hate the minor leagues. I would rather go out to lunch with my ex-wife's attorney than play in the minors."
- Dave Collins
Johnny Bench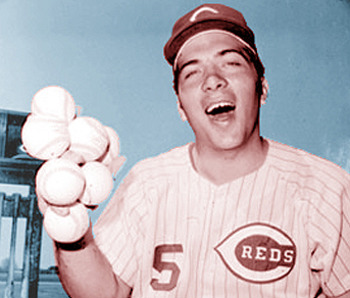 To Reds' fans, this man needs no introduction.
Upon hearing that Carlton Fisk had broken his record of all-time homers by a backstop, Johnny Bench said:
"I was thinking about making a comeback until I pulled a muscle—vacuuming."
- Johnny Bench
Joe "Nuxy" Nuxhall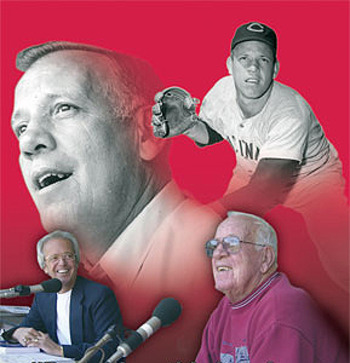 Outside of the Queen City, Joe Nuxhall is mostly known for his novelty record of being the youngest player to play in the bigs.
However, in Cincinnati the man is a true icon. After pitching two-thirds of an inning at age 15, he came back at 23 and pitched 14 more seasons with the Reds.
It's tough to tell for which he is more famous, his playing days or his 38-year career as a Reds radio and television broadcaster.
Nuxy you are still missed dearly. Reds' games just aren't the same without your signature farewell at the end of every game:
"This is the ol' left-hander rounding third and heading for home. So long everybody."
- Joe Nuxhall
So long, Nuxy. You'd sure be having fun this season!
Keep Reading

Cincinnati Reds: Like this team?