SEC Football Coaches With the Biggest Set of Onions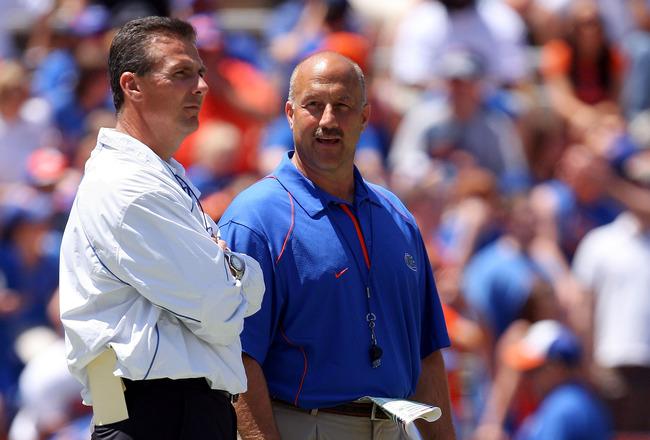 In case you have absolutely no idea what having the biggest set of onions means, it means to be courageous or resourceful enough for the task or matter in hand. (Source: http://onlineslangdictionary.com).
So get your mind out of the gutter, please.
Out of the 12 SEC coaches, which five have the largest onions? Here's the top five.
SEC East: Vanderbilt's Bobby Johnson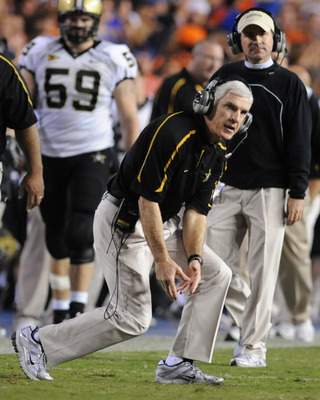 This guy has lasted as the head football coach of Vanderbilt since January 2001—are you kidding me?
That's reason enough to believe that this man possesses the onions.
A Music City Bowl victory? What? Vanderbilt actually won a bowl game; albeit a toilet bowl game.
They beat Boston College 16-14? Wow.
Wait—that was the 2008 season.
They were back to their old ways in 2009, going 2-10. Now the universe can return to order. Vanderbilt is terrible again.
But Bobby did lead them to a bowl victory at the end of the 2008 season. That in itself shows that if given the personnel, he can get the job done.
Vanderbilt actually winning a bowl game is proof enough Johnson possesses the onions.
SEC West: Ole Miss' Houston Nutt
Formerly of Murray State, Boise State, and Arkansas, Ole Miss' Houston Nutt is definitely a man with a set of onions.
Do you doubt me? In 1995, he led Murray State to a 11-1 record and an Ohio Valley Conference championship. The next season the team earned a 11-2 record.
When he jumped to Boise State in 1997, it was their first season in Division 1-A, and with Division 1-AA players, Nutt led the team to a 5-6 record. They also defeated rival Idaho and pulled off a huge upset against Wisconsin.
While at Arkansas, Nutt took the Razorbacks to a bowl game in his first six seasons.
Yes, Nutt has the onions. Ole Miss will reap the benefits of having Houston Nutt as their head coach; just give him time.
SEC East: South Carolina's Steve Spurrier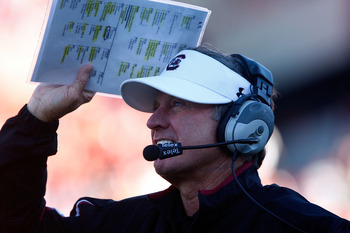 To go from legendary status in Gainesville as the head coach of the Florida Gators, to the NFL as the head man of the Washington Redskins, and then back to college as the leader of the Gamecocks, that alone earns you legendary onion status.
Some feel this could be the OBC's year in Columbia. With Florida in rebuilding mode, Georgia becoming irrelevant, and Tennessee struggling, Spurrier has a chance to bring the Gamecocks to glory.
Spurrier has the onions. The question remains, does his football team?
SEC West: Alabama's Nick Saban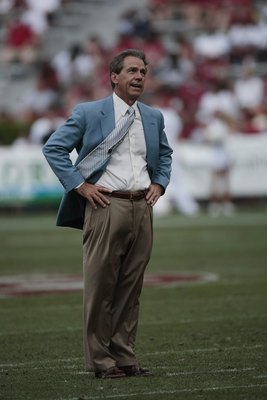 Like Steve Spurrier, surely Saban would love to forget that stint with the Dolphins in the NFL. Regardless, no one can argue the success he has had with LSU and Alabama, winning national championships at both schools.
Will the Tide roll in 2010? There is a strong possibility, and there is no question that Saban has the onions to get it done.
SEC East: Florida's Urban Meyer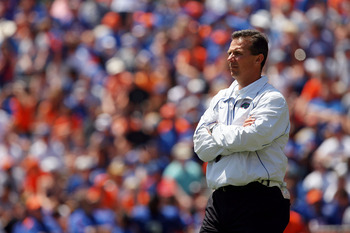 The legend of Urban Meyer has been chronicled several times over.
Let's face it; Saban vs. Meyer will be the headline in the SEC, until someone knocks one of them out. Each coach has two national championships, and arguably Saban is in a position to win his third in 2010.
That being said, don't count out the Florida Gators.
Yes, St. Tebow has moved on, but Pope Urban still sits on the throne of the Gator Nation. Meyer knows how to leverage talent. If you have any doubts, ask Ohio State how QB Chris Leak looked like Joe Montana that night in Arizona back in 2006.
Bottom line: Meyer has onions, and they will bring tears to your eyes.
Keep Reading