The 5 Texas Rangers Who Deserve All-Star Spots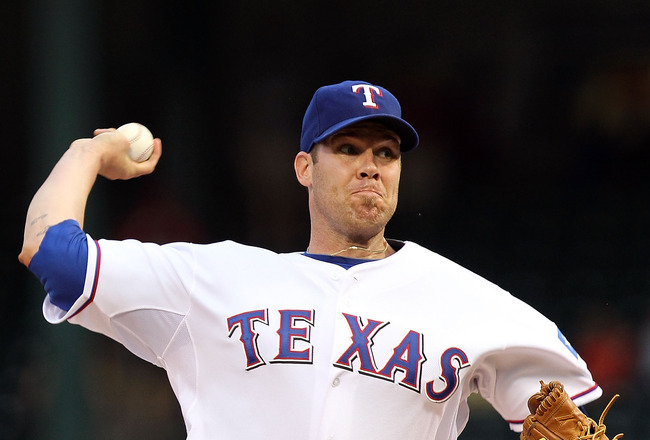 The Texas Rangers lead the AL West by 1.5 games going into action on Friday, May 28th. It is clear that this team has plenty of all-star caliber players, but which ones really deserve to play in the 2010 summer classic?
Elvis Andrus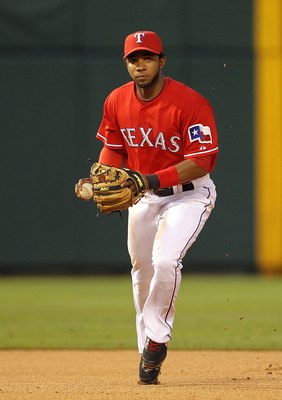 The 21-year old phenom has continued his spectacular defensive play at shortstop this season (3rd in AL in UZR) while cutting down on errors (six this year compared to 22 last season), making him one of the most valuable defensive shortstops in the entire MLB.
Add his .305 average and 12.9% walk rate, and you see that Andrus is no longer a one-dimensional player. Elvis has also performed spectacularly with runners in scoring position this season, hitting .483 with 11 RBI.
Derek Jeter is a near lock to earn the fan vote and the start at SS in the All-Star game, but Elvis clearly seems like the best choice for the backup slot.
Vladimir Guerrero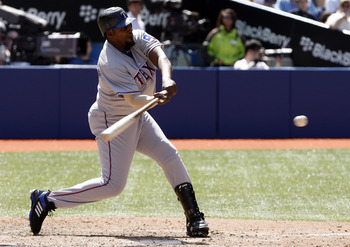 After being released by the Angels, Vladimir Guerrero signed with their division rivals, the Texas Rangers.
All he has done in 2010 (besides making a fool out of the entire Angels front office) is hit .339 with 12 homeruns and 42 RBI, all top ten numbers in the AL.
The choice is clear at DH in the AL, and it will be a major upset if Vlad doesn't win the fan vote to get a start in the All-Star Game.
How good will it feel for Vlad to stick it to his old team by wearing a Rangers uniform in am All-Star Game that will be held in Anaheim?
Nelson Cruz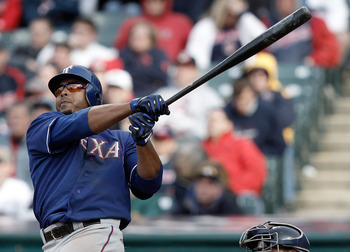 Although he has only played in 31 games thus far because of a trip to the DL (hamstring), Cruz still sits near the top of many AL leader boards. His 10 homeruns and 34 RBI are mind-boggling when you consider he has missed 16 games in this short season. Add those to a .330 average and 1.144 OPS, and you have one of the best hitters in all of baseball.
Cruz earned a spot on the All-Star team last season and is having an even better year right now. He currently sits at 3rd in the voting, meaning that he would be starting if voting ended today. As he continues to play everyday, he will keep moving on up in the polls and will probably join Vlad as a starter in the July game.
Colby Lewis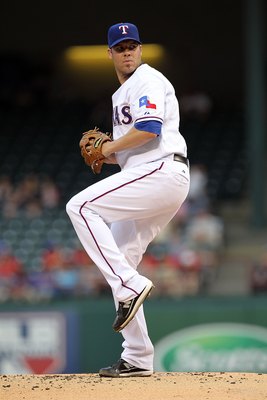 Lewis doesn't have the best numbers of any Rangers SP (CJ Wilson does), but he is more likely to sustain these numbers all the way until July. After coming back from pitching in Japan the last two seasons, Lewis has impressed, recording a 3.45 ERA and 58 strikeouts in 57.1 innings.
Lewis pitched one of the best games of the year on April 30. Even though he didn't come out with a decision, Lewis put up a very impressive line: 9 IP, 3 H, 0 ER, 1 BB, 10 K.
Colby Lewis is certainly a front-runner for the comeback player of the year award, but I believe he has pitched well enough to be an All-Star this season as well.
Neftali Feliz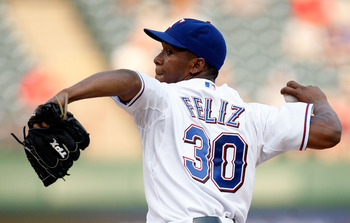 Feliz has captured the imagination of all Rangers fans with his electrifying 100+ MPH fastball and his knee buckling 83 MPH slider. His stuff alone should put him in a lot of All-Star games from here until the end of his career.
Even though he didn't take over the closer job until two weeks into the season, Feliz leads the AL in saves with 13 in 15 opportunities while posting a 2.96 ERA to go along with a more impressive 2.85 FIP. Feliz is striking out almost 10 batters per nine innings and has posted a 5:1 strikeout to walk ratio.
Even though he may eventually be one of the best starters in the MLB, Feliz is currently the best closer in the AL and deserves a spot in the AL bullpen for the All-Star Game.
Keep Reading

Texas Rangers: Like this team?