Sammy Sosa and the 10 Biggest Liars in Sports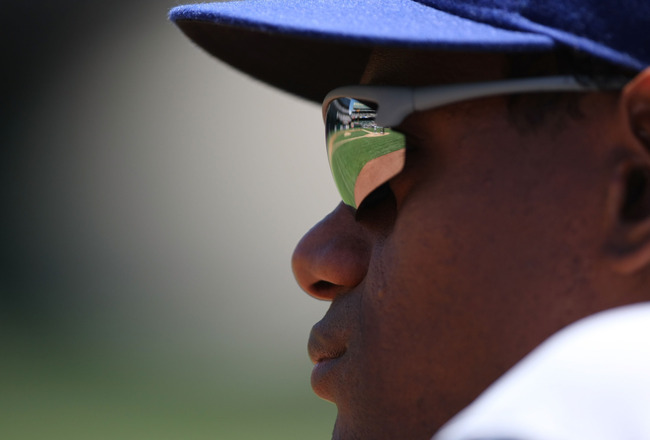 Professional athletes can go three ways during and after their careers. They can lead honorable lives and do great things, they can fade into obscurity, or they can lie.
The liars gain the most notoriety...and not in a good way.
Why do they lie? To make themselves look better, cover up scandals, or various other, shall we say, crazy reasons.
Here's a look at some of the biggest liars in sports history.
Sammy Sosa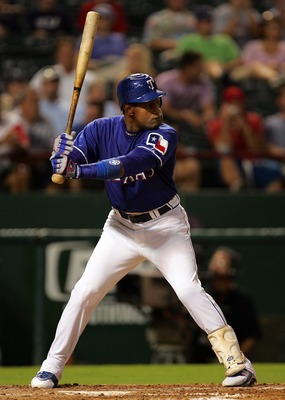 I hate to add Sosa to this list. I grew up admiring the guy, and followed the 1998 home run race vigilantly. In light of recent events, however, he's first on my list.
Last summer, Sosa was added to a list of players who allegedly didn't pass drug testing in 2003.
Even though Congress is not looking into perjury charges for his statement under oath, when he said, "I have never taken illegal performance enhancing drugs," it was considered.
Even though he may be getting lucky here, his name still has the words "failed drug test" attached to it.
Pete Rose
Pete Rose has potential to be the longest-standing liar on this list.
15 years. Think about where you will be 15 years from now. It's a pretty long time. Pete Rose maintained that he didn't bet on the Cincinnati Reds for FIFTEEN YEARS.
That's sad.
He got a lifetime ban from gambling in 1989, and only admitted in 2004 that he had bet on the Reds "every night." Coincidentally, his book was released in 2004...draw your own conclusions.
Roger Clemens/Brian McNamee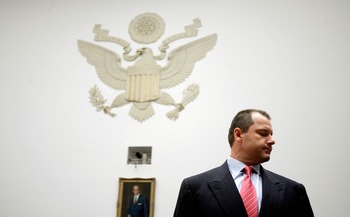 So, someone here is lying.
McNamee, Clemens' personal trainer, claims that he injected Clemens with human growth hormones and steroids in some combination during the 1998, 2000, and 2001 seasons.
Clemens says no way, and that it was vitamins and painkillers.
Will we ever know? I guess we'll have to wait and see.
Mark McGwire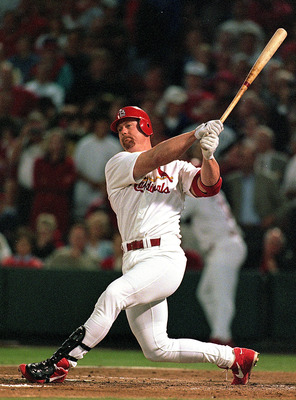 And the other half of the 1998 home run race has bitten the dust. Thanks to both of you for tainting my childhood memories.
Well, at least McGwire admitted it, I guess? It only took about 12 years.
McGwire won the race in '98, but after hearing that it was with the aid of steroids, it's at least partly discounted in my mind.
Michael Vick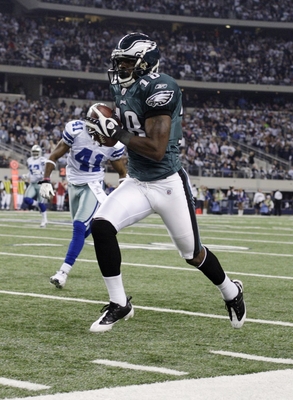 Ohhh, Michael Vick.
He knew nothing of dogfighting at his Virginia property..and then, oh wait, yes he did.
Now, he says he went home on every day that he had off to check on his dogs and fight them (according to The Huffington Post).
This doesn't even need an opinion, I'm sure most people share mine.
Kevin Hart
Kevin Hart was an offensive lineman from a Nevada high school. He accepted an offer to play at Cal-Berkley. All seemed well and good.
And then someone realized that he hadn't been offered a scholarship to Cal-Berkley.. or anywhere else for that matter.
A misunderstanding, you ask? Nah, he made it up. Whoops!
Ben Roethlisberger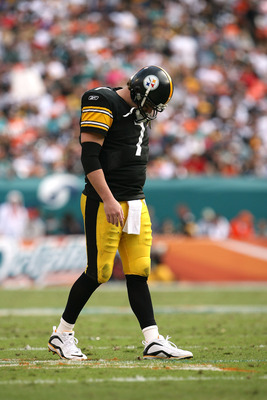 Some people may disagree with me for picking Roethlisberger. I wish I could disagree with myself. As a die-hard Steelers' fan, I cringe posting this.
But someone here is lying.
The first time Ben was accused of sexual assault, I defended him whenever it was brought up.
The second time...well, lightning usually doesn't strike twice. Or if it does, Ben is one very unlucky guy.
Anyways, someone here isn't telling the truth.
Tiger Woods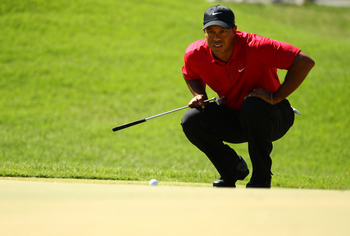 Tiger Woods managed to get away with lying to his family and the media about his affairs and transgressions.
As for the incident in the driveway, I don't think anyone will really ever know what happened there, as Tiger is very good at evading questions about it.
Perhaps the only reason that he eventually told (part of) the truth is because he felt threatened.
Or the other reason might have been for his family...in which case the better thing to do would have been to not have affairs in the first place.
Barry Bonds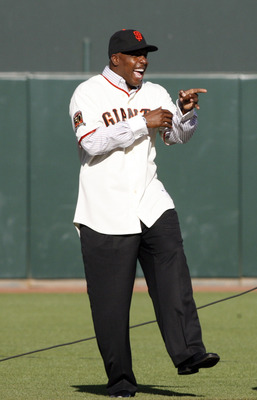 Another one of my childhood idols! Great. I miss his Pittsburgh Pirate days.
In the 2001 season, when Bonds broke Mark McGwire's home run record he was on: (are you ready for this?) two designer steroids, human growth hormone, insulin, testosterone decanoate, and trenbalone. (SI.com provided the list of steroids.)
Not sure what those are? Yeah, me either. Are they illegal? Definitely. Did he lie about taking them? Yep.
Marion Jones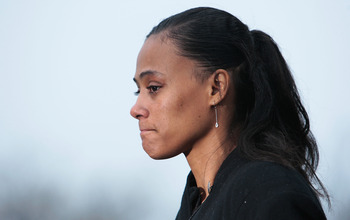 Marion Jones is the only woman to make this list. Not to mention a (formerly) blinged-out Olympian.
Unfortunately, her lies revolved around steroids and caused her to lose all five of her Olympic medals and her world championship titles.
Also, she was disqualified from all of the races that she took place in after September 2000.
It's almost like she disappeared.
Nick Saban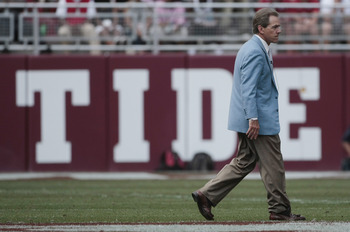 Roll Tide? Not for Nick Saban.
At least that's what he said, denying even being a candidate for the Alabama head coach job. Over and over and over.
But nevertheless, Saban's coaching in 'Bama.
A good number of coaches seem to profess their undying loyalty to various clubs before departing, only to find a new team.
Saban joined their ranks, leaving the Miami Dolphins team after saying he wouldn't.
Keep Reading