Top 10 wrestlers to fill roster for fictional WWE lightweight brand H20.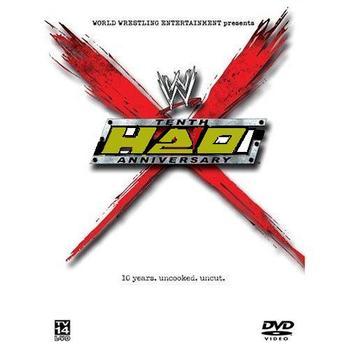 The smaller guys in WWE basically have nothing to do but job to the bigger guys.
Not because they don't get pops from the crowd, but because everyone knows when they come out against one of those 280 plus pound monsters, they are most likely going to lose and most of the time they should.
What do you think of this idea, how about if the WWE created a new brand opposite of Smack Down and Raw.
This new brand would be centered around a cruiser weight or light heavyweight division.
It could have a name like WWE H20 (High Octane) or something else of that nature.
Everyone likes to see the faster paced wrestlers, with the high flying style, or the smaller technically proficient guys that can wrap guys in knots.
I honestly believe that this would be an excellent and exciting direction for WWE to take, and it would surely hurt ROH and TNA as a threats of any sort with them having the X-Division and a more high octane style of presentation.
Here is a countdown of the top t10 wrestler that I would seek out to fill the roster of this fictional wrestling program.
Don't forget to comment and rate with your opinions and suggestions.
10. Carlito and Primo Colon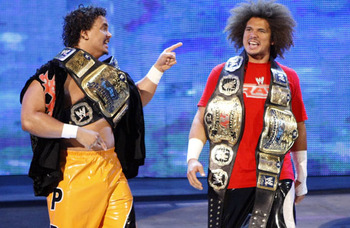 In this completely fictitious brand of WWE H20 there will have to be light heavy weight tag team titles.
I believe that Carlito and Primo Colon would do an excellent job filling the role of the dominate tag team heels.
They could employ a style of lieing, cheating, and stealing their way to victories, somewhat like the new Los Guerreros.
Of course, Carlito has been released from the WWE, but there is nothing stopping him from coming back and teaming up with his brother once he has cleaned up his issues.
9. Sonjay Dutt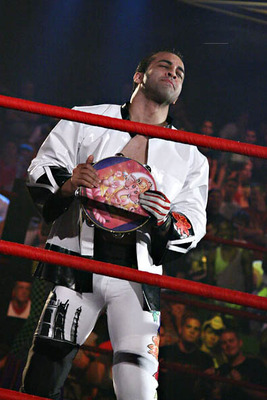 H20 being a part of World Wrestling Entertainment will have to be, well entertaining.
I would look to add Sonjay Dutt to fill this role.
Dutt can be very comedic, as well as possessing excellent mike skills.
Dutt also has the ability to be a phenomenal in ring competitor; he has great presence, and a following of fans from his time in ROH and TNA as well.
Sojay also adds to the international appeal of the program.
8. Davari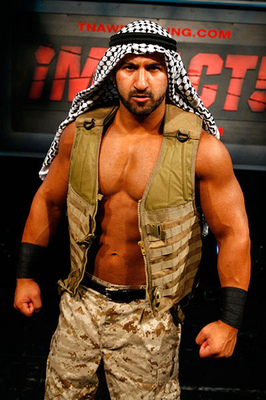 The controversial former WWE wrestler fell by the wayside in the WWE due to the lack of creativity by the WWE writers, after the writers had a spark of creativity that brought about the notorious terrorist angle involving; Davari, Muhammad Hassan, and The Undertaker.
The Angle was abruptly ended by actual terrorism events and a cavalcade of bad media press.
I thought that they could have killed off the angle without killing off the characters, but Hassan was eventually released, and Davari was left to be a jobber in WWE, as well as his time spent in TNA after his initial X Division title run.
Davari could definitely bring a much needed element to the brand from a match up stand point, in addition to the heat he can create as a heel.
7. Bryan Danielson (Daniel Brian)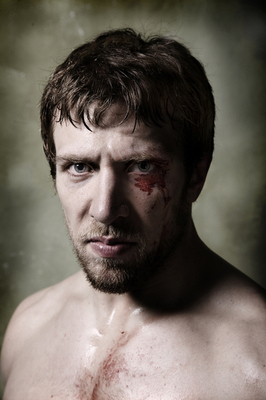 Labeled as the Indy circuit darling, The American Dragon, Bryan Danielson burst onto the mainstream on WWE's NXT as the favorite to win the competition.
Bryan's superb technical skill, polished performance level, and devastating array of moves in his skill set make Daniel Bryan sure to be a top contender for the H20 World Light heavyweight Championship.
A lethal assortment of punches and kicks only add to his ability to perform, and he also possess very strong mike skills.
Even with this assortment of talent, it is still a known fact that WWE will not be able to utilize Bryan on Smack Down or Raw sufficiently, at least the H20 brand would give Danielson the chance to excel in the WWE.
6. Brian Kendrick and Paul London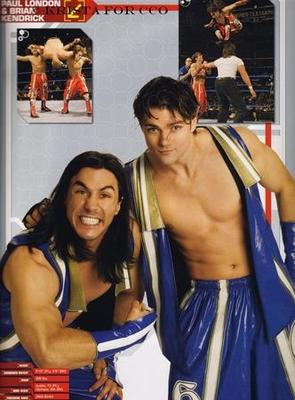 Former tag team champions, Paul London and Brian Kendrick are both incredibly talented in their own right's, but together they make one of the most exciting and fastest tag teams ever in wrestling (these guy's were a precursor to The Motor City machine Guns.)
The team of Kendrick and London hold the record for the longest tag team title reign in WWE history (331 days). Kendrick is currently being underused in TNA and London is currently one half of The PWG Tag Team Champions, The danger Bees!, with his partner El Generico.
Seriously you can't make this stuff up. I believe that a run in H20 would be welcomed by both of these competitors.
5. Juventud Guerrera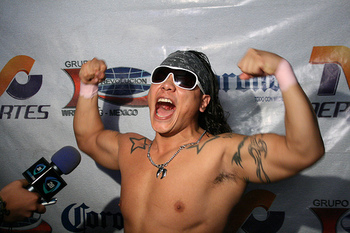 Air Juvi brings the Lucha Libre style of Mexican wrestling with a rock star flamboyance that is, in my opinion, unparalleled.
Often when watching WCW, my friends and I would argue over who is better, Rey Mysterio or Juvi.
I always felt that rey was maybe the third best competitor in the cruiser weight division, first being Juventud, and second being the often overlooked and incredibly under appreciated Psychosis.
Maybe on a platform such as this one Juventud would finally be able to shine like the star that I believe him to be.
4. Amazing Red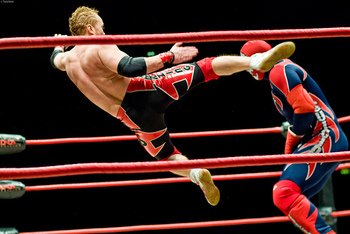 Red is one of the fastest and most depth defying high fliers in all of wrestling, and his addition to the roster would make for some incredible matches.
Amazing is not only a name, it is also what you can describe Red's in ring style as being.
Red possesses the high octane style that would undoubtedly define H20 as a brand.
3. Jack Evans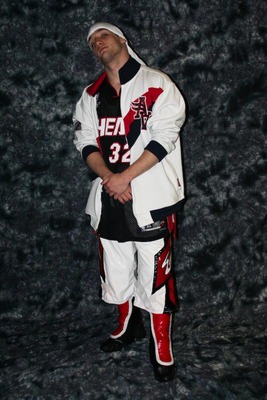 Brash and Cocky, with excellent mike skills to boot, and able to perform up to the high octane criteria demanded by the H20 fan base, Jack Evans will undoubtedly become a well known superstar in a very short period of time in a promotion like H20.
Evans, while still young has wrestled all over the map, although he first gained real notoriety from his stints with MTV's short lived jaunt into the sports entertainment market with Wrestling Society X, and his various stints in ROH.
2. Evan Bourne (Matt Sydal)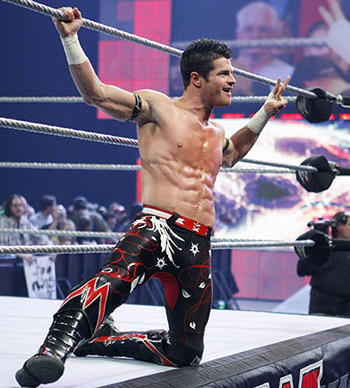 The single person on the WWE roster that I believe would gain the most from being able to stay in WWE and wrestle on the newly formed fictional brand of H20 is Evan Bourne.
Evan Bourne embodies everything that H20 represents and would likely be the face of the organization.
I mean who wouldn't love to see a Fatal Four way between; Bourne, Guerrera, Amazing Red, and Jack Evans, I'm telling you as a wrestling fan that, that would be sick.
By now you're probably thinking, if the guy on the WWE roster that the new brand would help the most is Evan Bourne (Matt Sydal,) and he would be the face of the brand, why is he not no. one, and who is no. one on the list of the top 10 wrestlers to fill the roster spots for this fictional WWE program?
1. Petey Williams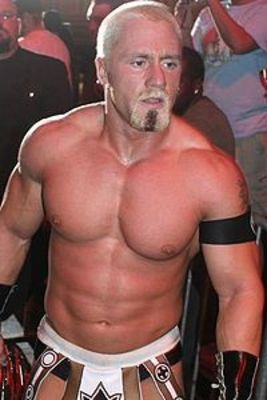 The Canadian Destroyer, Maple Leaf Muscle, Little Poppa Pump, or just plain Petey Williams, the former leader of Team Canada in TNA is number one on this list.
Petey posses the single most dominating and destructive finisher in the lightweight division, and probably in all of wrestling, The Canadian Destroyer.
Petey Williams is without doubt an extraordinary talent, a real five tool player and would undoubtedly make a great H20 World Light Heavyweight Champion.
I tried to stick to the wrestlers that I believed fell into these criteria; they were young enough, possess an entertainment factor, have an international appeal, are somewhat available within reason, and would provide for entertaining matches and story lines.
What do you guys think of the picks, and who would you suggest? Make sure to comment and rate, this is my first article, but there will be more on the way.
Keep Reading