2010 FIFA World Cup: Top 10 Forwards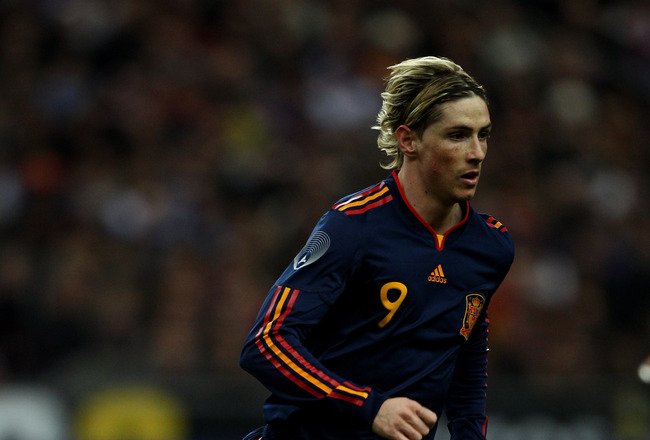 The best strikers in the world are heading to South Africa next month for the 2010 World Cup.
This World Cup has come at a time when there is an abundance of great strikers, so a list of 10 means there might be some names left off.
It is impossible to rank some of these players, so these are in no particular order.
Here are 10 of the best who'll be on display this summer.
Wayne Rooney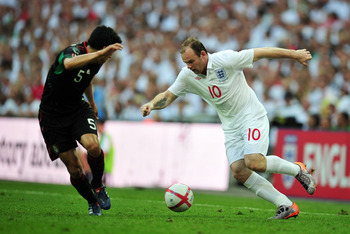 Manchester United and England's leading man has been in top form this season, scoring 34 goals in 44 games.
His record of 25 goals in 58 games also suggests that he will be a threat.
He is quick, skillful, energetic and gets himself into brilliant scoring positions.
He will be a threat to any team as he looks to propel England to World Cup glory.
Didier Drogba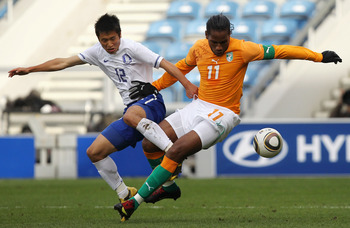 The winner of the 2009-10 Premier League Golden Boot Award with 37 goals in 44 games will be as deadly as ever this summer.
The Ivory Coast striker won the African Footballer of the Year in March 2010.
He'll head to the World Cup looking to add to his record of 43 goals in 66 games for his country.
Strong, tall and powerful, Drogba is a threat on the ground, in the air, and from set plays.
No team, however good, can afford to ignore this man.
The Ivory Coast have been drawn in the "group of death," they may not even qualify for the knock-out stages.
However, that doesn't mean Drogba should be excluded from this list. Whilst he is playing, he will be one of the best around.
Fernando Torres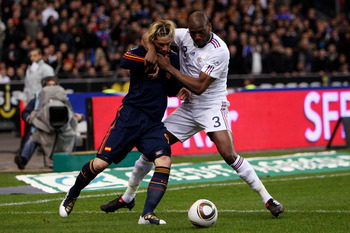 Spain's talented striker has netted 72 goals in 116 games for Liverpool.
He has also scored 23 goals in 71 games for Spain at the age of just 26.
Lightning quick with a superb eye for goal, Fernando Torres is one of the Premier League's, and Spain's leading men.
If he can recover from an injury before the start of the World Cup, there may be no stopping him.
With his record, "El Niño" is bound to be a threat as he looks to help a strong Spanish team to a World Cup victory.
Luis Fabiano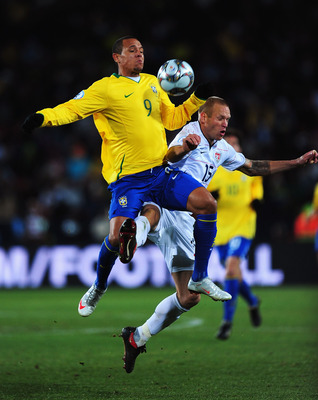 After debuting for Brazil in 2003, and being a regular into 2004, Fabiano was dropped, and had to wait until 2007 to win another cap.
Since then the Sevilla hit-man hasn't looked back.
Fifty-six goals in 119 games for Sevilla and 25 in 36 for Brazil shows that this man knows exactly what he is doing when it comes to scoring.
With the old guard of strikers out of the picture, Fabiano is Brazil's man for goals.
He has scored five more goals for Brazil than Robinho, and only played half as many games.
Lionel Messi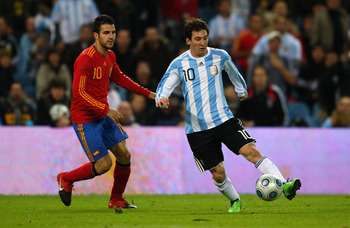 What a player.
The 22-year-old FIFA World Player of the Year has had a magnificent season, scoring 47 goals in all competitions.
With incomparable ball skills, and an eye for goal, this small genius can spearhead an impressive Argentine strike force.
Argentina manager Diego Maradona has said, "Messi is my Maradona."
However, he is yet to achieve internationally what he has for Barcelona.
If he does perform he can lead his side, who struggled in qualifying, to success.
David Villa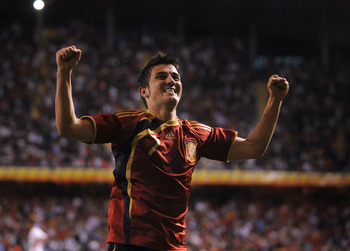 Often viewed as the complete striker, David Villa is one of the best in the game.
He boasts a record of 129 goals in 212 appearances for Valencia which has earned him a transfer to European giants, Barcelona.
Internationally, he has 36 goals in 55 matches and at 28 years old shows no signs of stopping this summer.
A good dribbler and an excellent finisher,, Villa will be looking to lead Spain, along with Fernando Torres, home with the trophy.
Samuel Eto'o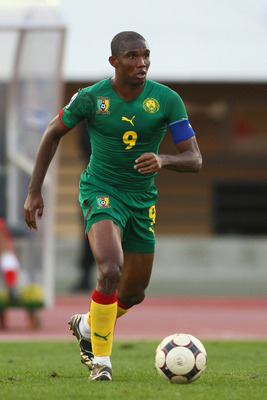 Eto'o is a Cameroon legend.
Not only is he the team's captain, he is also the all-time high scorer with 44 goals in 94 games.
For Barcelona, he bagged 130 goals in 200 games before heading to Inter Milan, where he won the treble under Jose Mourinho, scoring 16 goals in the process.
His pace, and world renowned finishing, make Eto'o vital to Cameroon's campaign.
If they are to progress to later rounds of the competition, he must perform.
Christiano Ronaldo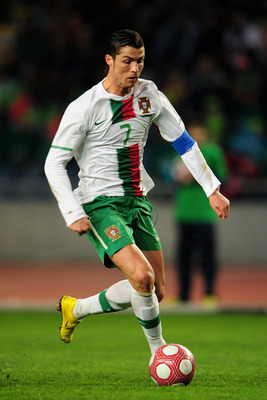 Portugal's captain and former FIFA World Player of the Year is one of the best there is.
Forty-two goals in the 2008-2009 season was followed by the most expensive transfer in history as Ronaldo headed to Real Madrid.
He hasn't disappointed—scoring 33 times in 35 appearances this season.
With one of the most feared shots in the game, Ronaldo has a lot to offer from dead ball situations—but that isn't all.
He is fast and skillful, a combination which allows him to run rings around defenders.
Portugal have a tough group with both Brazil and the Ivory Coast—Ronaldo is the man to steer them through to success.
His "simulation" at the 2006 World Cup has made him hated by many—this time around he has a chance to show us all what he's really made of.
Diego Forlan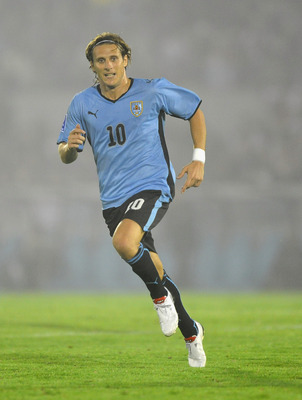 Forlan left Manchester United in 2004, regarded as a failure.
Since then, the Uruguayan striker has resurrected his career.
Winner of the European Golden Shoe in both 2004-2005 and 2008-2009 with 25 and 32 goals respectively, Forlan has proved that he is deadly with both feet.
The hard work and experience of Forlan will be key to Uruguay's campaign.
A threat to any defense, he will be looking to add to a decent tally of 24 goals in 62 matches for Uruguay.
He is often accused of under-performing for the national side, but if he has a good tournament, Uruguay could cause an upset or two.
Thierry Henry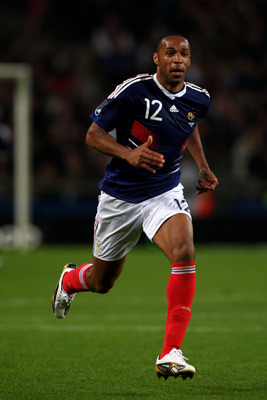 You are looking at the reason France is playing at the World Cup.
Sure they might have gone on to win against Ireland anyway, but Henry's handball will be remembered as the reason for France's qualification.
Regardless, Henry is one of the greats, 119 matches for France and 51 goals speaks for itself.
Henry has had a poor season at Barcelona, netting just four times, and will be looking to prove his worth on the grandest stage once more.
Quick, skillful, great control, and a calm finisher, France's captain will be determined not to disappoint—if past World Cups are anything to go by, he won't.
Keep Reading